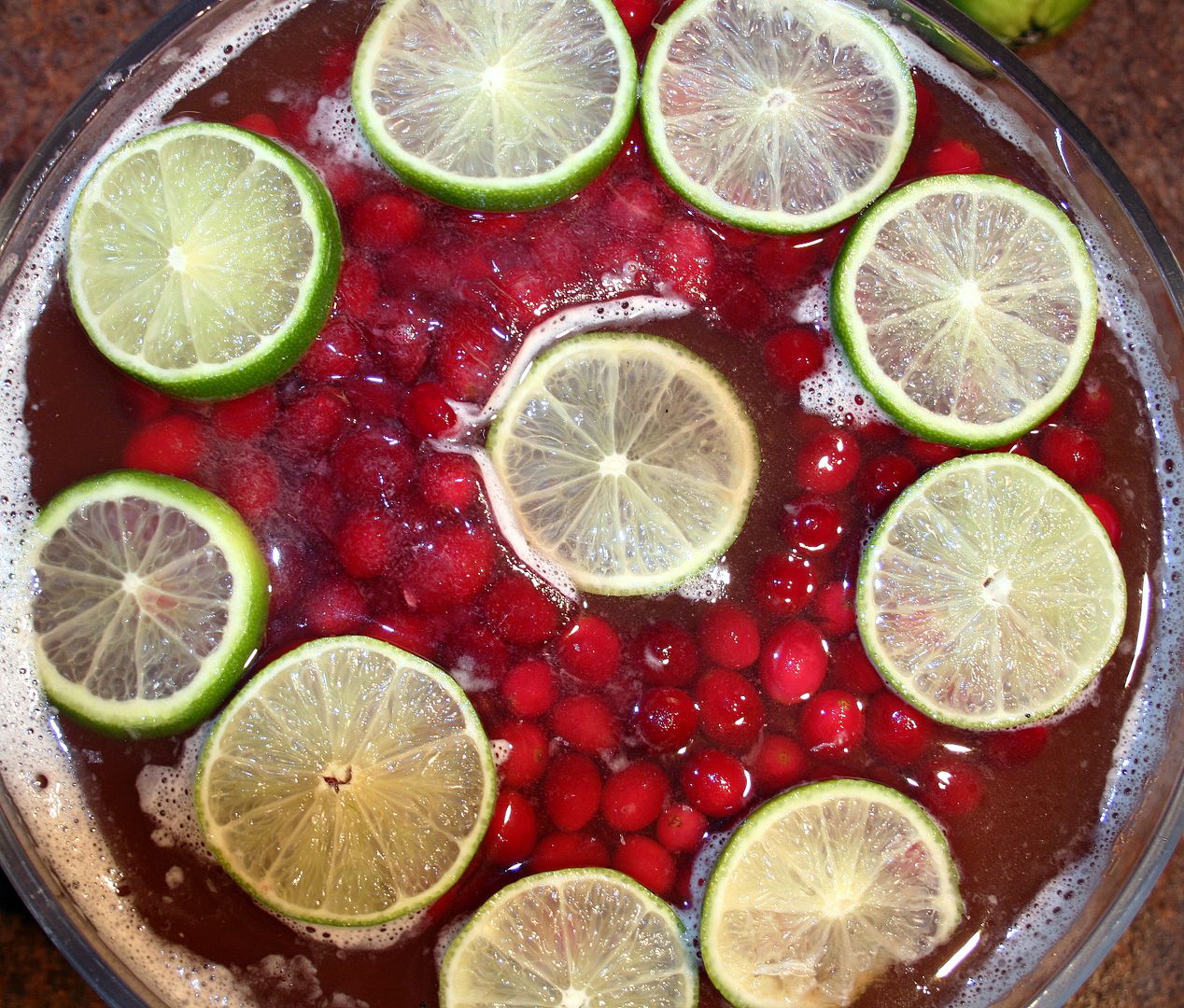 We have got a treat for you today, just in time for your Thanksgiving feast! Whip up this punch on Thursday to satiate your dinner guests and keep the family arguments to a minimum. There is a little something for everyone in this punch. I first had it at my best friend's holiday party last year and it was a huge hit with everyone in attendance. Be warned though, it's sneaky! It goes down smooth and then BAM, you're tipsy.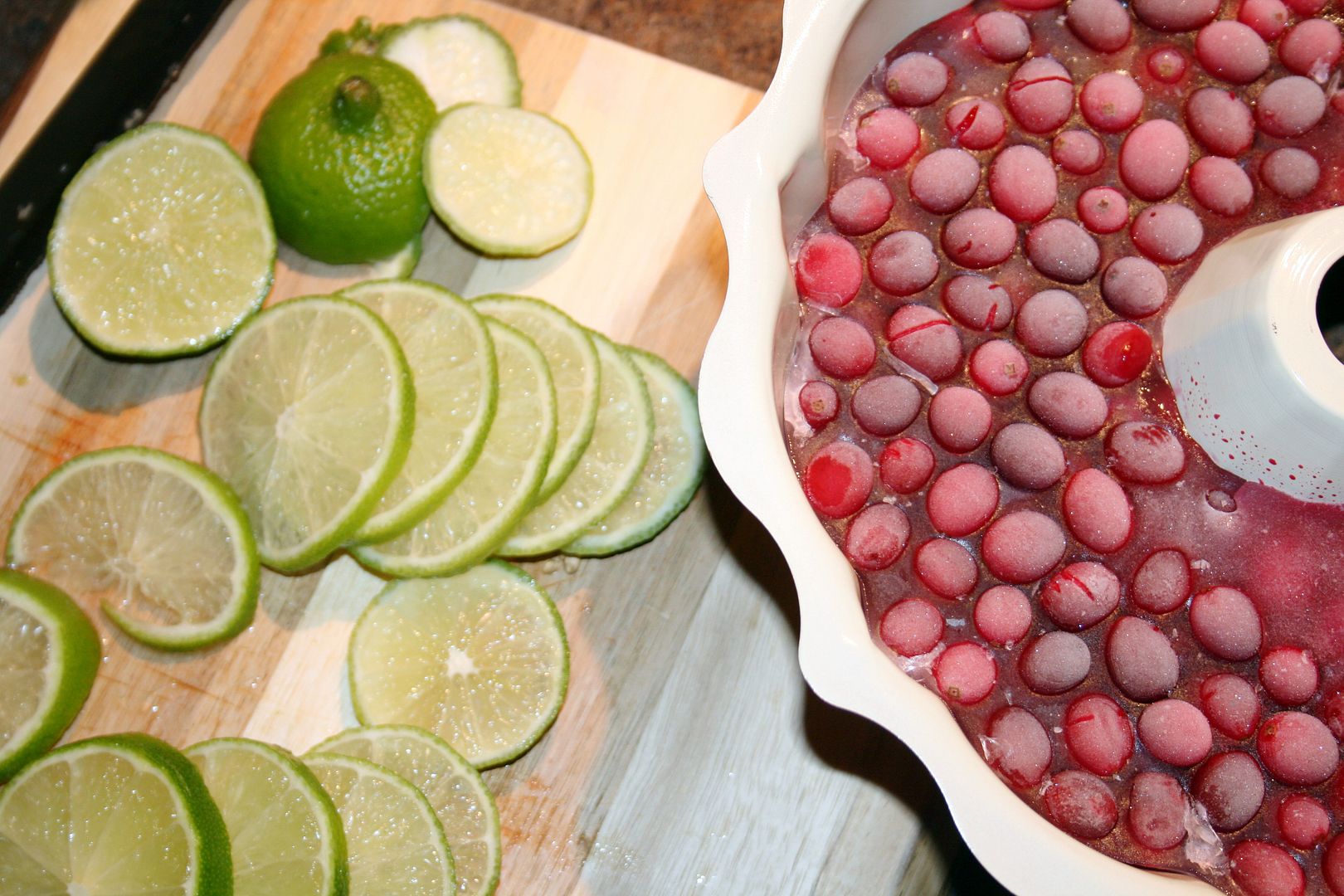 This recipe is fairly simple, but does require a little bit of prep. Luckily, you have time to get things ready tonight for your big day tomorrow. You'll want to prep your cranberry ice ring and simple syrup ahead of time. Read on for more details.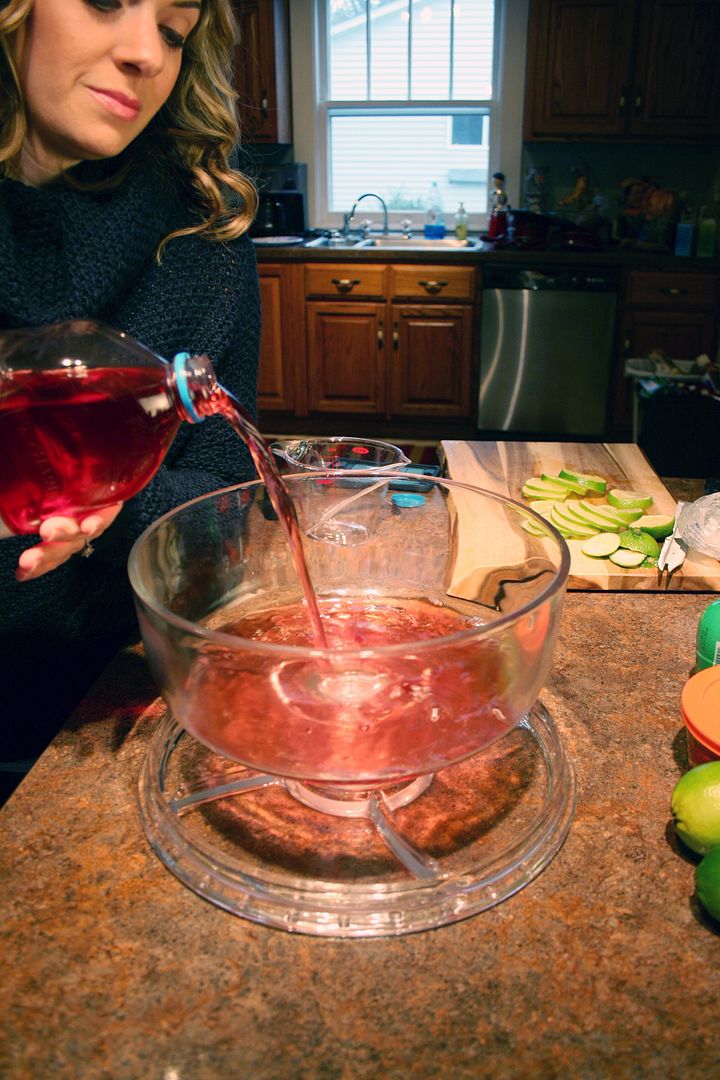 Recipe adapted from
here
.
2 cups fresh cranberries
10 oz. bourbon
4 oz. lime juice
3 oz. cinnamon infused simple syrup
4 (12 oz.) bottles lager beer
2 limes, sliced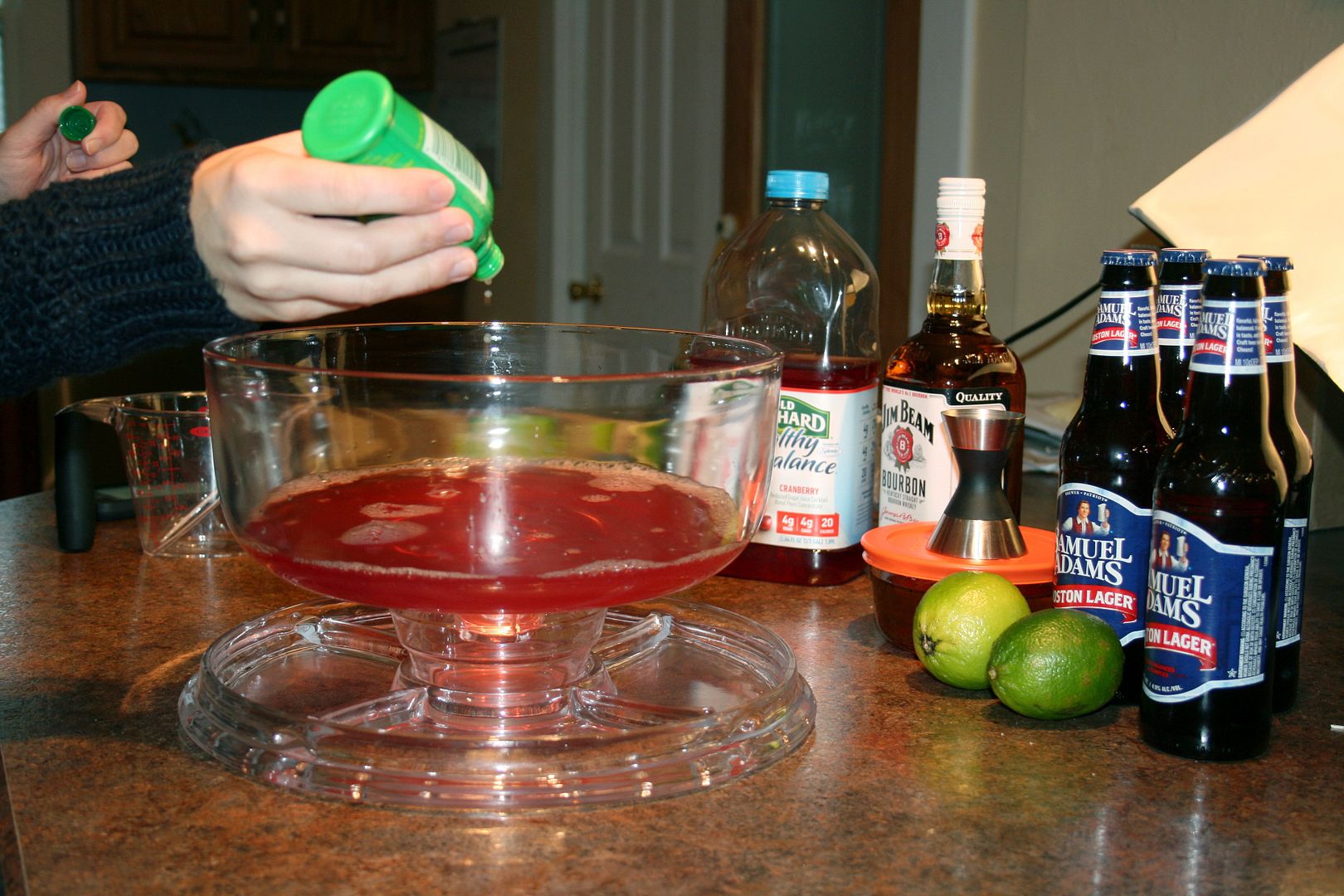 To make your cranberry ice ring, place cranberries in a bundt pan with four cups of hot water. Freeze until set (preferably overnight). While your cranberries are freezing, make your simple syrup. Recipe
here
.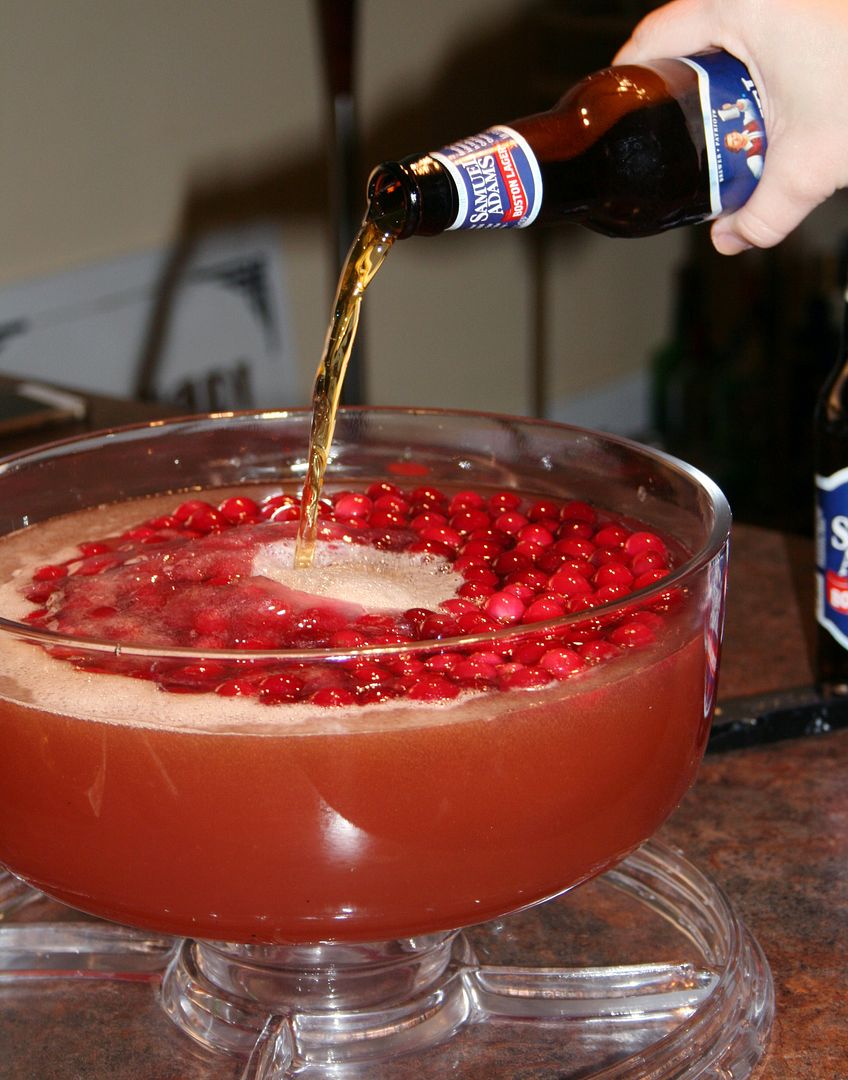 On the day of, combine juices, bourbon, and syrup in a large punch bowl. Stir to combine. Unmold frozen cranberry ice ring and float it in the punch. Next, add the bottles of beer in.
Give it a stir and decorate the top with your sliced limes.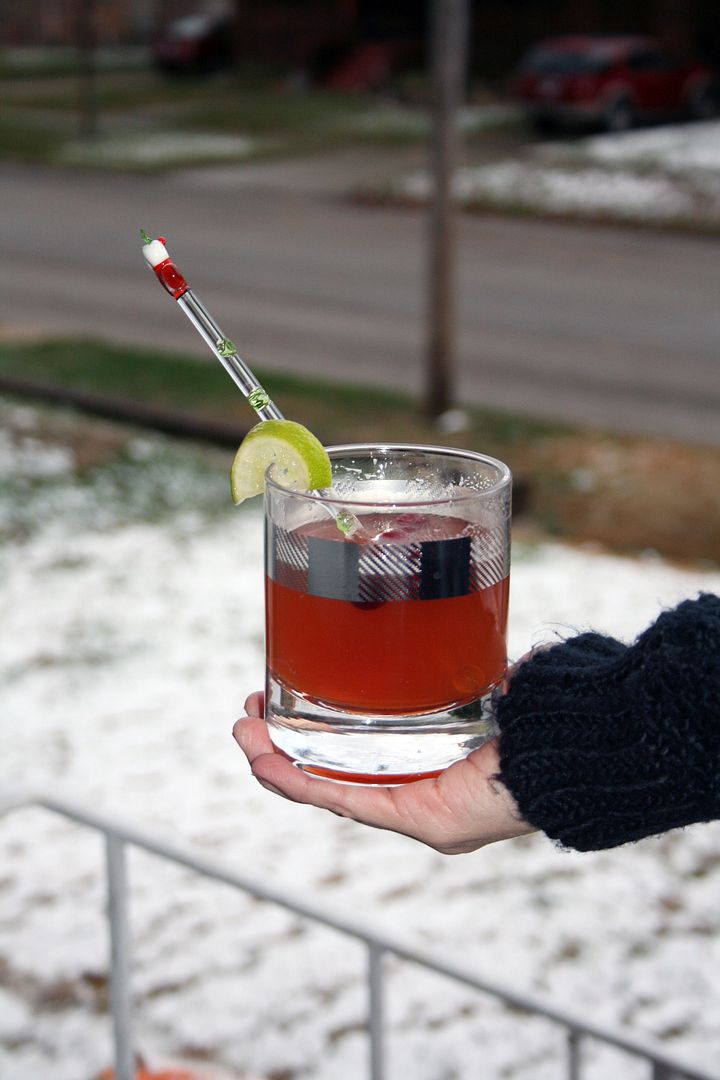 Serve it up in festive cocktail glasses and enjoy! Now that you have the recipe down, make it again for Christmas and every party in between.
Cheers to your health, happiness and a very happy Thanksgiving to you!
-Jodi