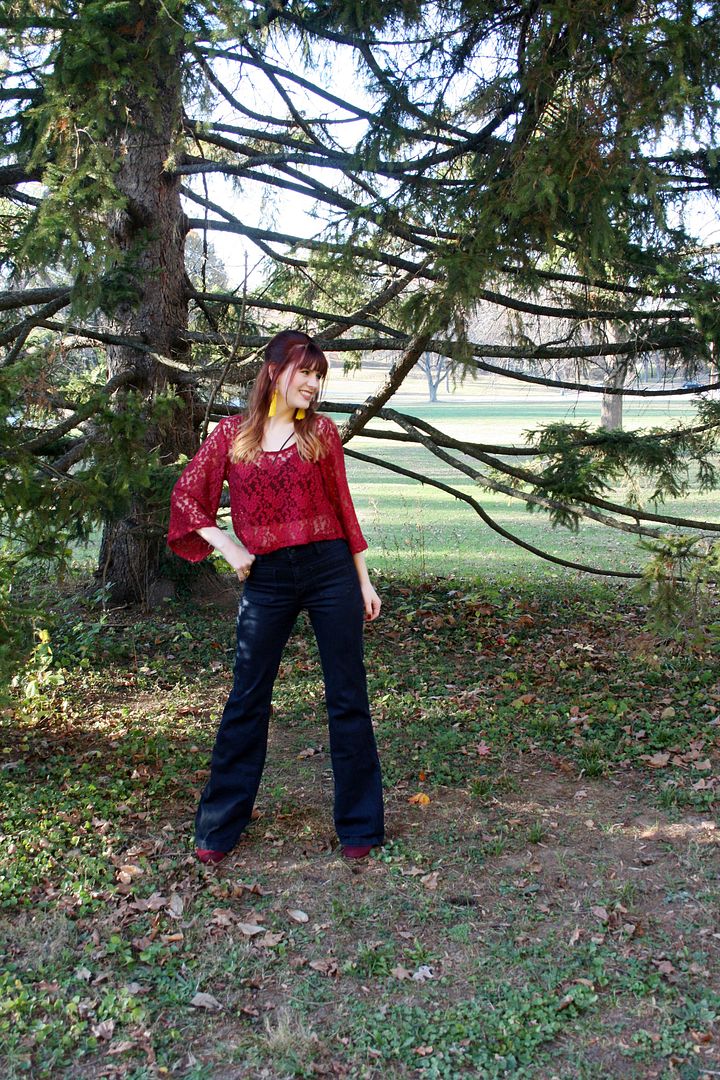 I guess you could say I've been on a little 70s kick lately! When we rounded up
our favorite trends
earlier this fall, we talked up flares and 70s style. So, let the record state we aren't all talk and no action! Between this and
the last outfit I styled
here, we're definitely living up the trend.
This dreamy lace top with bell sleeves is as comfortable as it is stylish. It can be paired with a strappy cami underneath for an edgy or evening look like I've done here, or a solid color under it for a workday. As you probably know, I'm all about theming outfits up, so the flares were a perfect way to reinforce the era.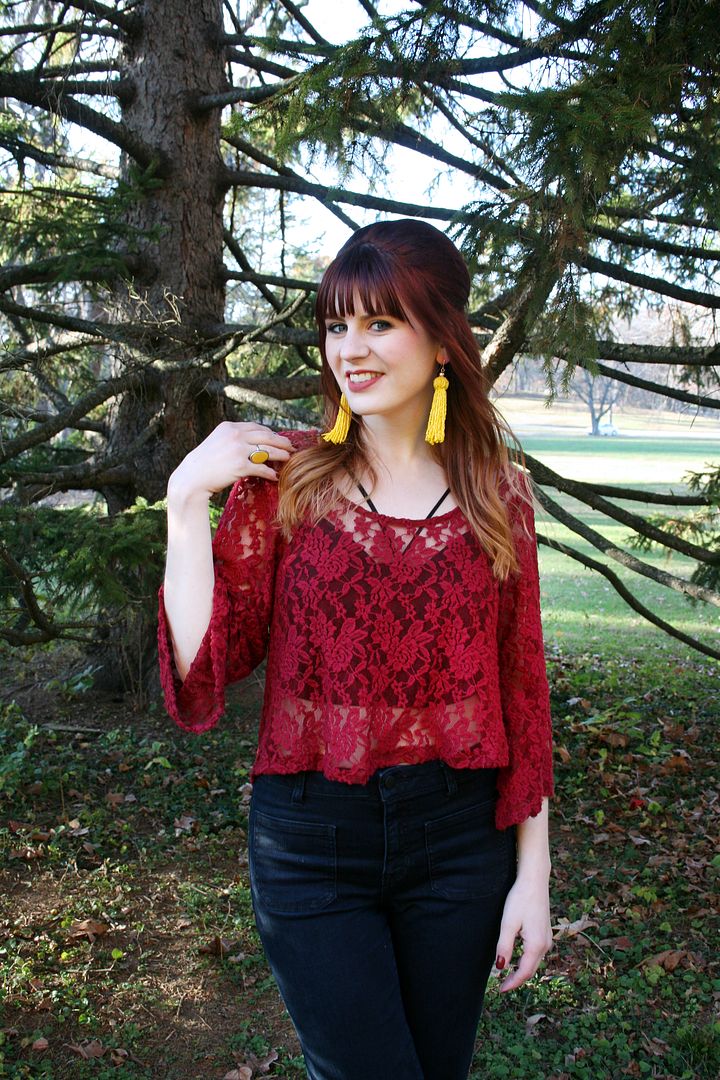 Also, I'm loving all the tassels everywhere right now, and they fit in so well with 70s style. These fun beaded earrings remind me a little bit of dried corn (is that weird?), which is just perfect to wrap up a harvest-fall color palette before it's officially winter. I think they'll go well with reds and greens for the next season just as well, though!
-Molly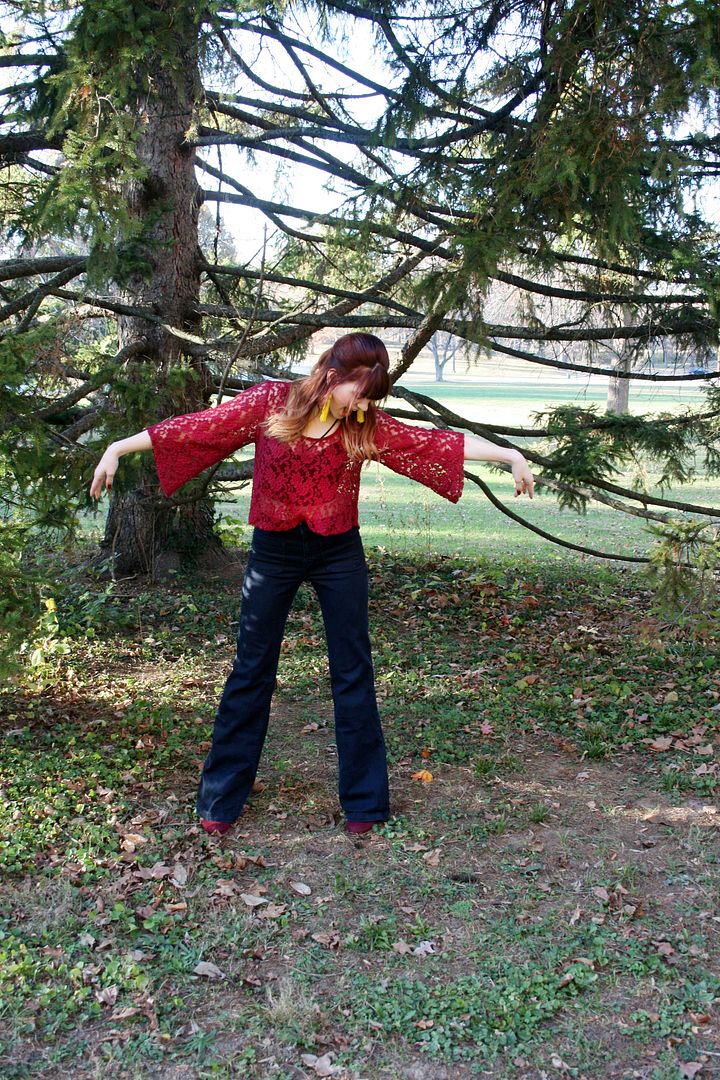 Outfit Details: Top: H&M (
similar
), Strappy Camisole:
Forever 21
, Flares:
Forever 21
, Earrings: H&M (
similar
), Shoes: Primark, Ring: Vintage