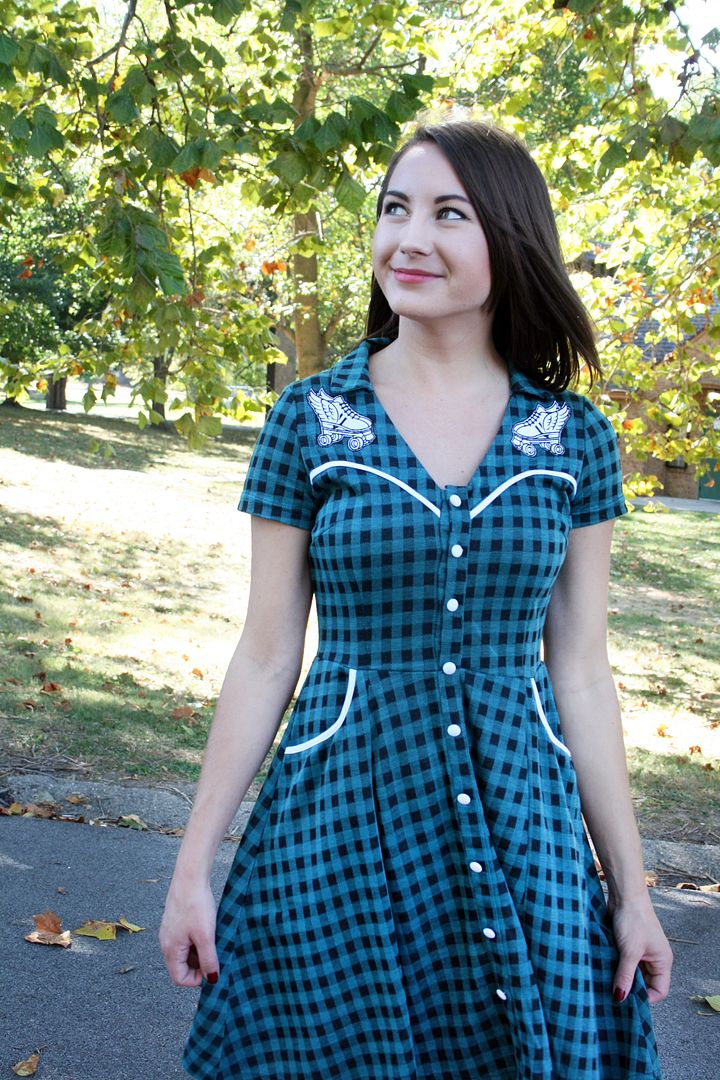 We're so excited to launch a new type of post we'll be sharing on Mod Circus: featuring our stylish friends here as guests! Honestly, we're impressed by too many fashion-forward folks in our lives not to have them share their stories, and we hope you'll find inspiration from the added variety. Our first guest is our good friend Katie Baird, a graphic designer by day, AKA Bambi Bloodlust the roller derby superstar by night.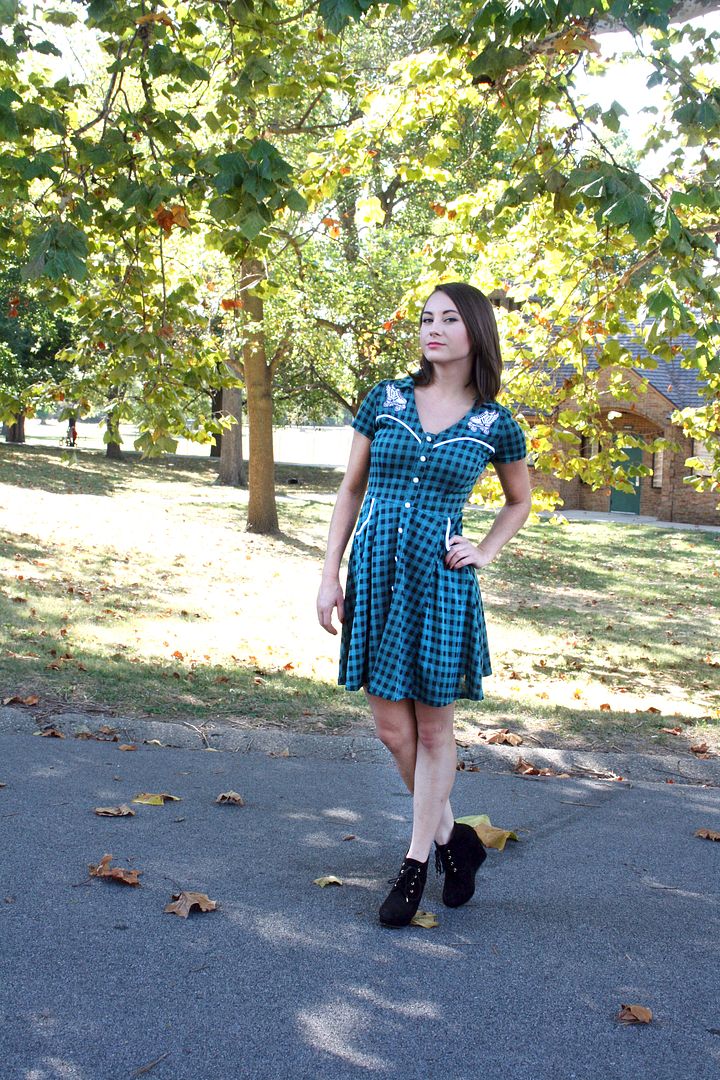 We hit the skatepark on an unseasonably warm afternoon a few weeks ago to talk with Katie about her stellar style, roller derby stardom, and social media tips!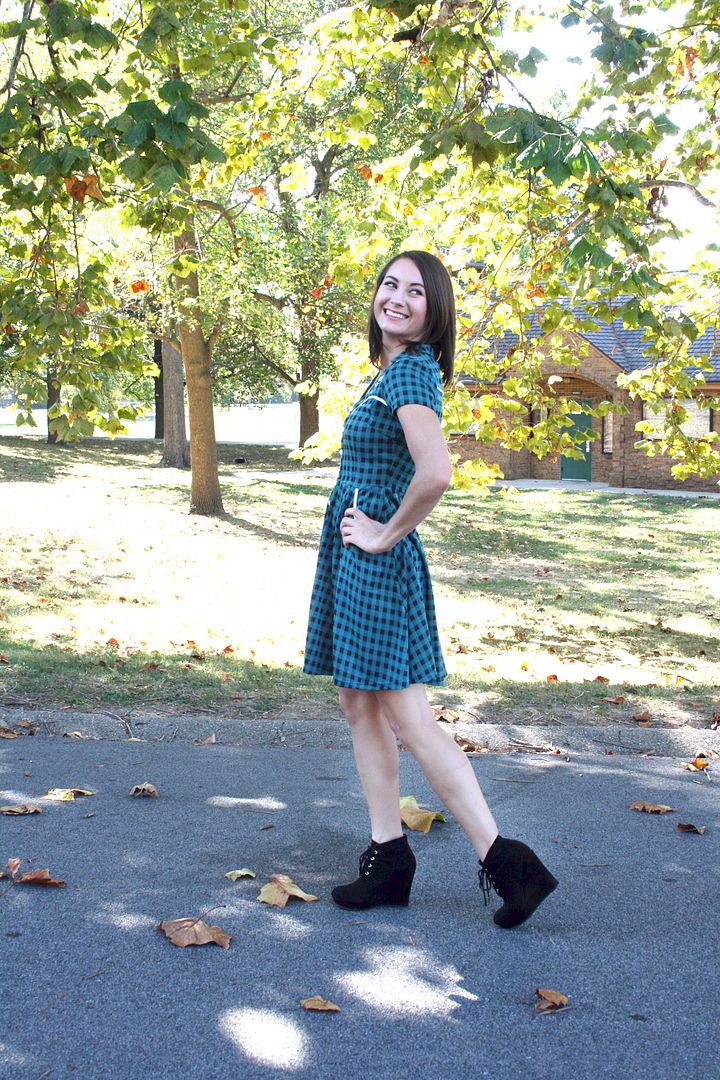 MC: Tell us a little about yourself.
Katie: I grew up in the Chicago Suburbs, I went to school with Jodi and Molly, and now I live and work in Decatur! I'm a graphic designer by day and have an extensive list of eclectic hobbies and passions that keep me busy when I'm not at work. I'm the captain of our local roller derby team the Prairieland Punishers, I coach the men's roller derby team The Capital City Hooligans based out of Springfield. I also do extreme trick roller skating in skateparks and on the street. I'm a member of the
Moxi Skate Team
and
Chicks in Bowls Skate Team
.

I love to paint, draw, and practice calligraphy. I have a little letterpress and silkscreen shop in my basement where my man and I print greeting cards and posters that we sell in our Etsy Shop,

Neon Kitchen
. I love snowboarding, and I'm learning to skateboard. I'm a lover of craft beer, wine, coffee, and deep dish pizza!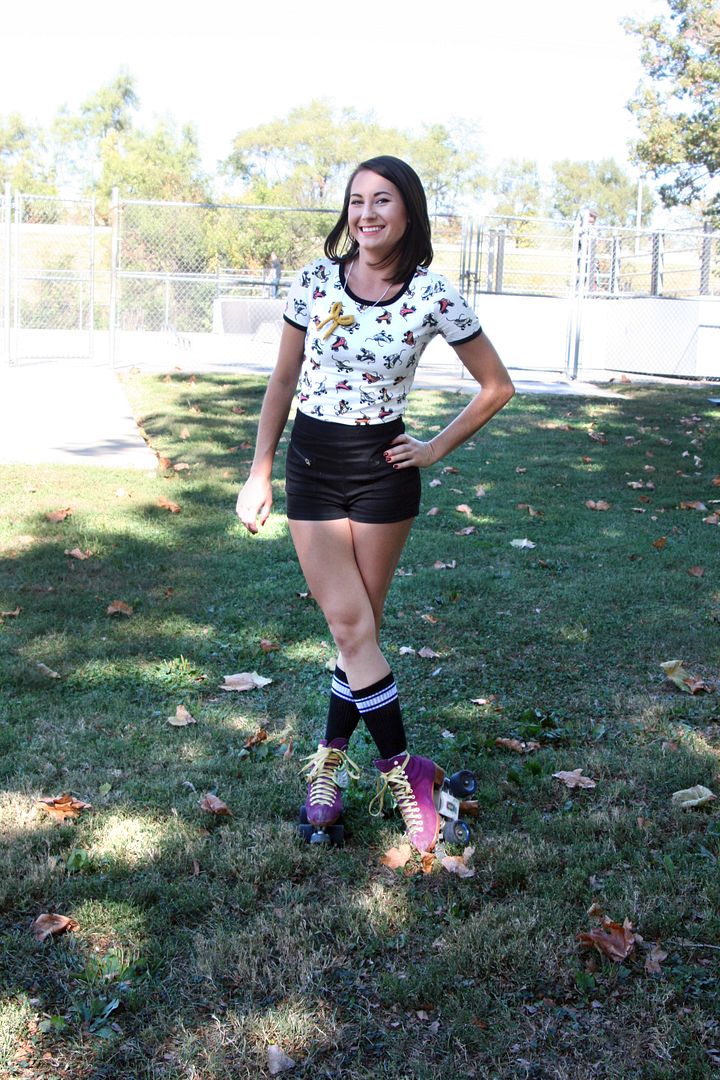 MC: What influences your style?
Katie: I love all things retro and all things skate related. I would say I'm inspired by alternative street style, skate culture,

t

he athletic-punk vibe of the derby community, with a sprinkle of

70's Roller Disco. I love things that are quirky and weird, cute and

edgy

.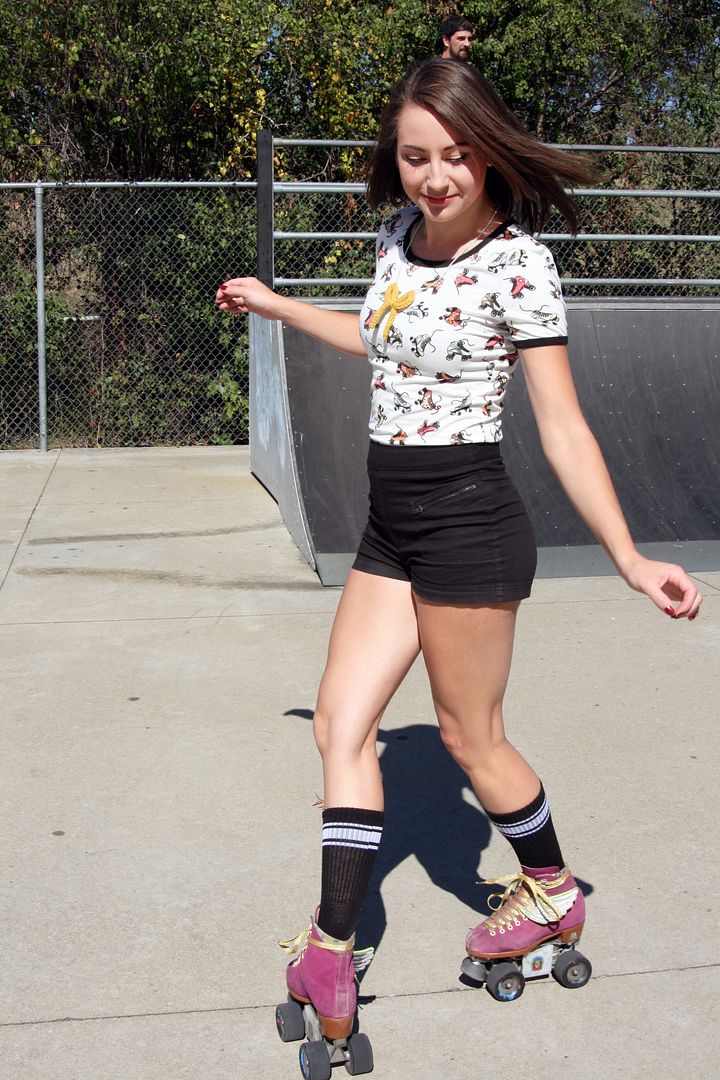 MC: How have you balanced staying stylish with making sure your clothes are comfortable and easy to skate in?
Katie: Stretchy everything! I like to skate on my lunch breaks and you never know when you'll stumble upon a good skate spot, so I like to keep my day to day clothes comfy and skateable. For me that means thin, stretchy pants, leggings and oversize tops, and comfy dresses (with bike shorts underneath).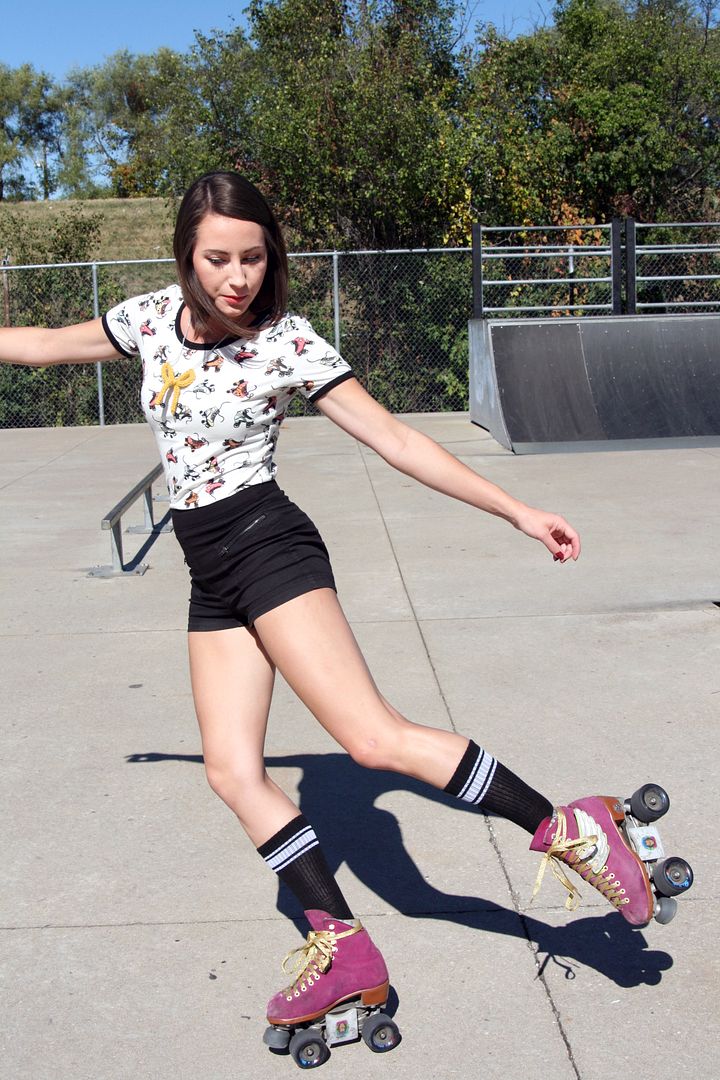 MC: Your Instagram and Snapchat accounts are really awesome and engaging with lots of followers! How do you create your personal brand that sets you apart from other fashionistas and roller derby accounts?
Katie: Thank you! I really think it's just my attention to the details. I try my best to keep image I share bright colorful and compelling. I pay attention to how the image will look in my profile and on it's own. As far as the content itself, I try to keep it casual, fun, and authentic. It's really just snippets of my life (with a few saturation boosting filters!) I think I stand out because I have fun mixing fashion and skating, It's not just derby or skating photos, I try to embody the whole lifestyle. There's an amazing community of girls learning to skate on Instagram so we all can interact on there, sharing advice and virtual high fives. It's an great support system. You may be the only girl in your local skatepark, but you have a whole posse of ladies across the globe sharing the journey!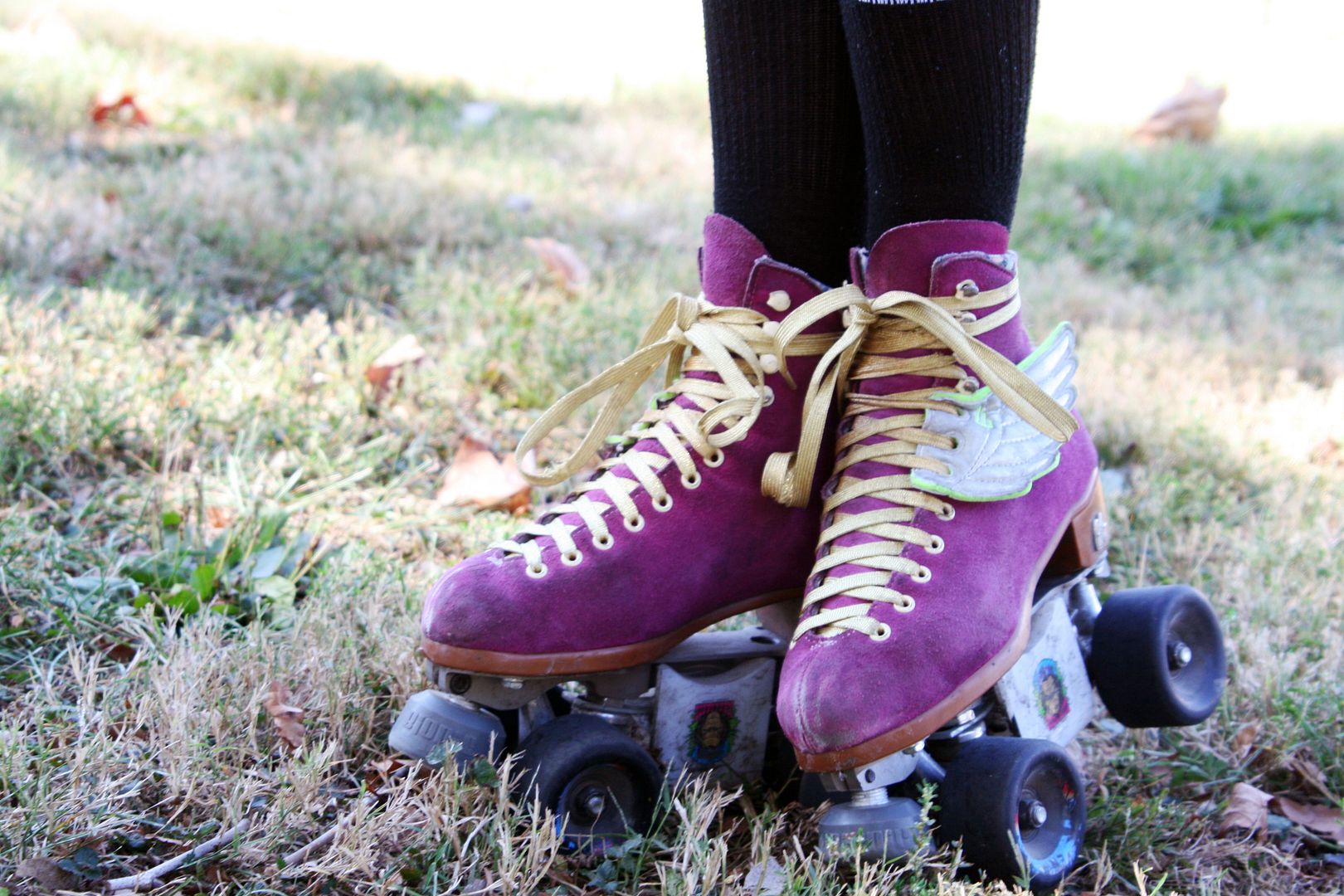 MC: How did you first get into skating? What are your favorite things about it?
Katie: Back in the 90s I rocked a sweet pair of inline blades and loved racing around the roller rink. After graduating college I saw a poster for roller derby in our neighborhood Jimmy Johns. That was the first time I became aware that there was a modern roller derby movement happening. I showed up at a practice and was hooked from the start. I fell in love with roller derby because it's so fun and addicting to play. It's graceful, aggressive, and strategic. Now my love of skating goes far beyond derby, I also skate in skateparks, street skate, trail skate, and dance skate. I'm always pushing the limites of what I can do on rollerskates!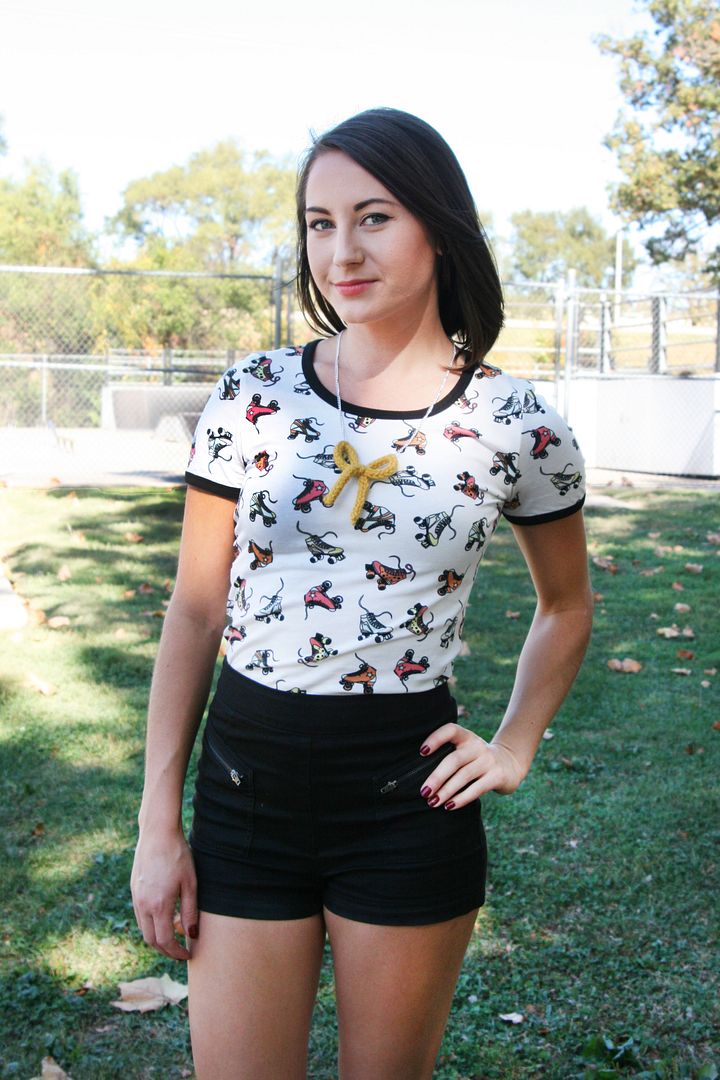 MC: By day, you're a graphic designer. Do your artistic abilities affect how you dress too?


Katie: I love wearing pieces with crazy patterns, fun typography, or kooky illustrations. I love putting outfits together, thinking about color palettes, texture, and making a focal point.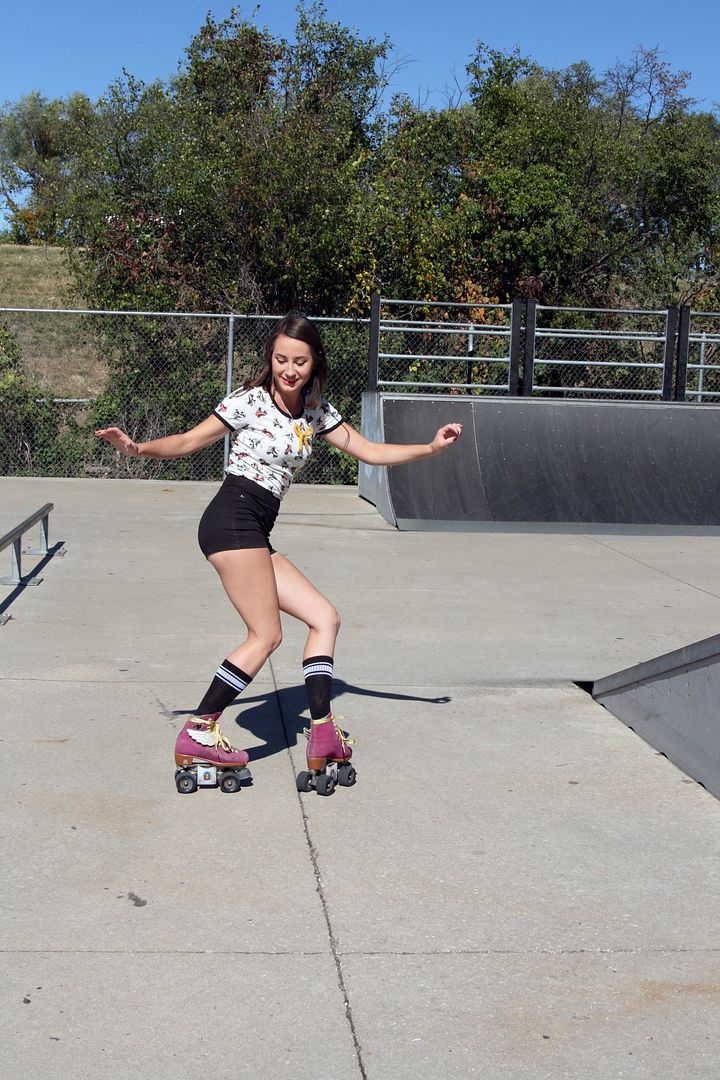 MC: What are some fun little known facts about yourself?
Katie:
I have had a long history of eclectic activities; baton twirling, synchronized swimming, theatre, classical singing, and playing the drums. I had a pet tarantula in high-school, people are usually surprised when they hear that!
For a grand finale, Katie put together a few fun polyvore looks for more skate-inspired inspiration below!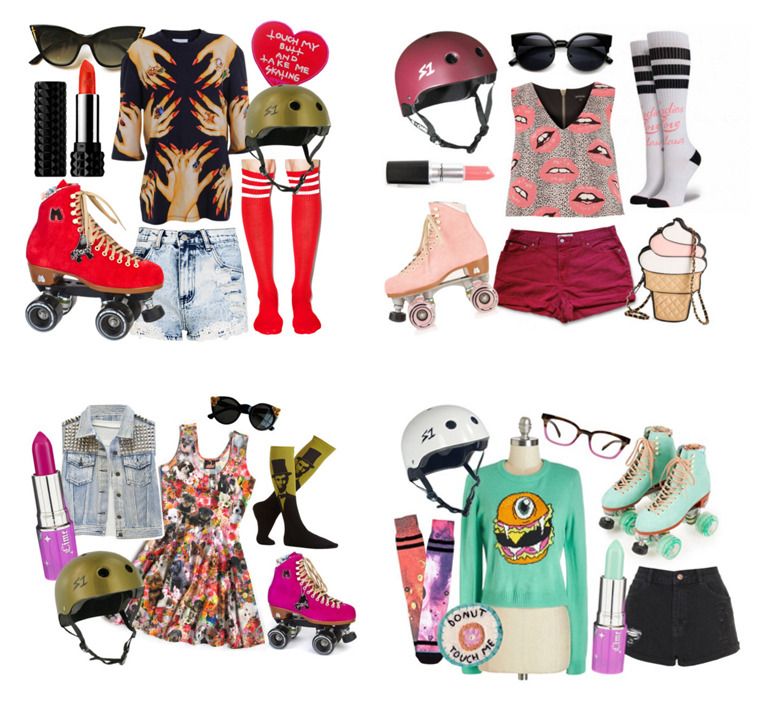 Be sure to check out Katie's rad
Instagram account
, where you'll see more of her adorable style and sweet skating skills! You can also like her athlete page on
Facebook
and see her lovely graphic design work
here
.