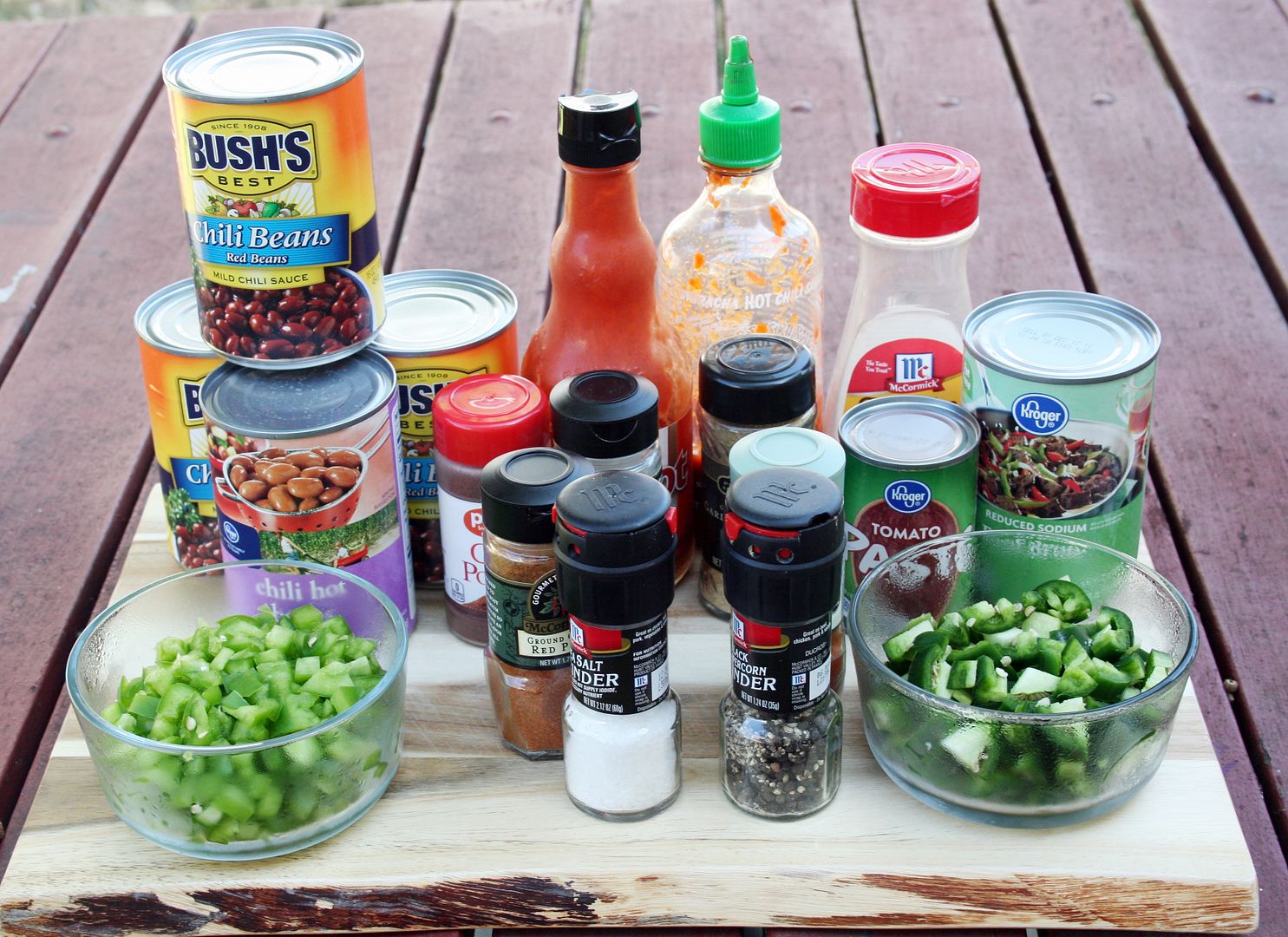 Every year when fall time hits, I get a primal craving for chili. I can't be bothered with it the rest of the year, but as soon as I hear football on television, my stomach starts to whisper to me, "feed me chili and stat." Now, there are a ton of ways you can enjoy chili. I like mine thick and meaty with beans and other fragrant spices. A little heat is okay, but I tend to steer clear of too much. My husband and I have experimented with several different recipes and finally settled on this one, that I have dubbed "Everything Chili" because, well, it has just about everything imaginable in it. It's a variation of
this
one, but made to our liking. We also prefer to make ours in a slow cooker so we can throw everything in when we wake up and it will be ready to enjoy by the evening football games. You really can't go wrong here. Want to experiment and add some chocolate? Go for it! This recipe will give you a good base to add or subtract from.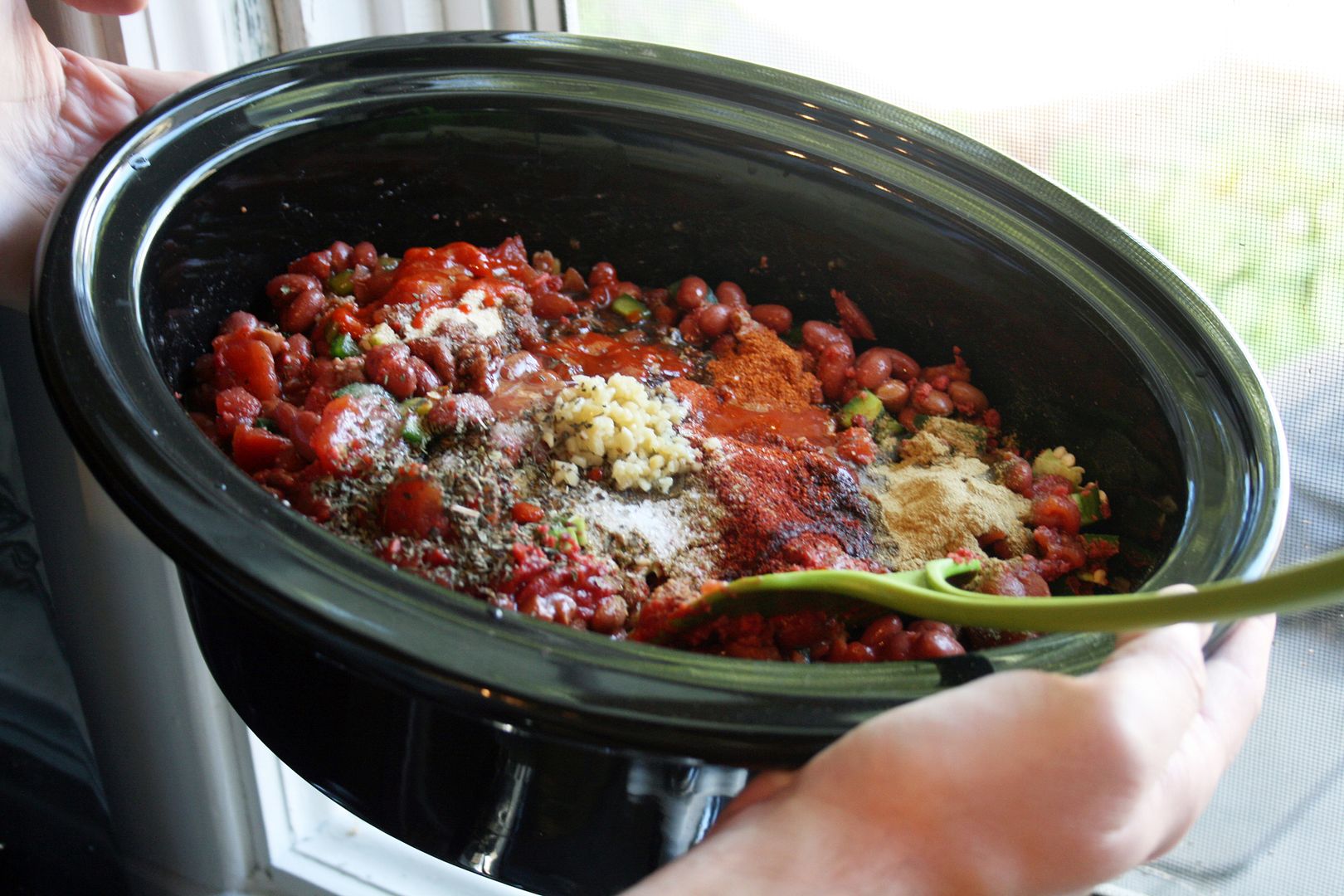 Here's what you'll need:
1 pound of ground beef (we use organic, grass fed)
12-16 oz Italian sausage
2 cans mild chili beans
1 can hot chili beans
1 can diced tomatoes
1 6 oz can tomato paste
3 garlic cloves, minced
1 green bell pepper, chopped and seeded
1 1/2 jalapenos, chopped and seeded
1 TBS bacon bits
1 can beef broth
1/4 cup chili powder
1 tsp salt
1 tsp ground black pepper
1 tsp paprika
2 tsp sugar
1 TBS oregano
2 tsp ground cumin
1 tsp dried basil
1 tsp cayenne pepper
2 tsp Frank's Red Hot sauce
2 tsp Sriracha sauce
2 TBS Worcestershire sauce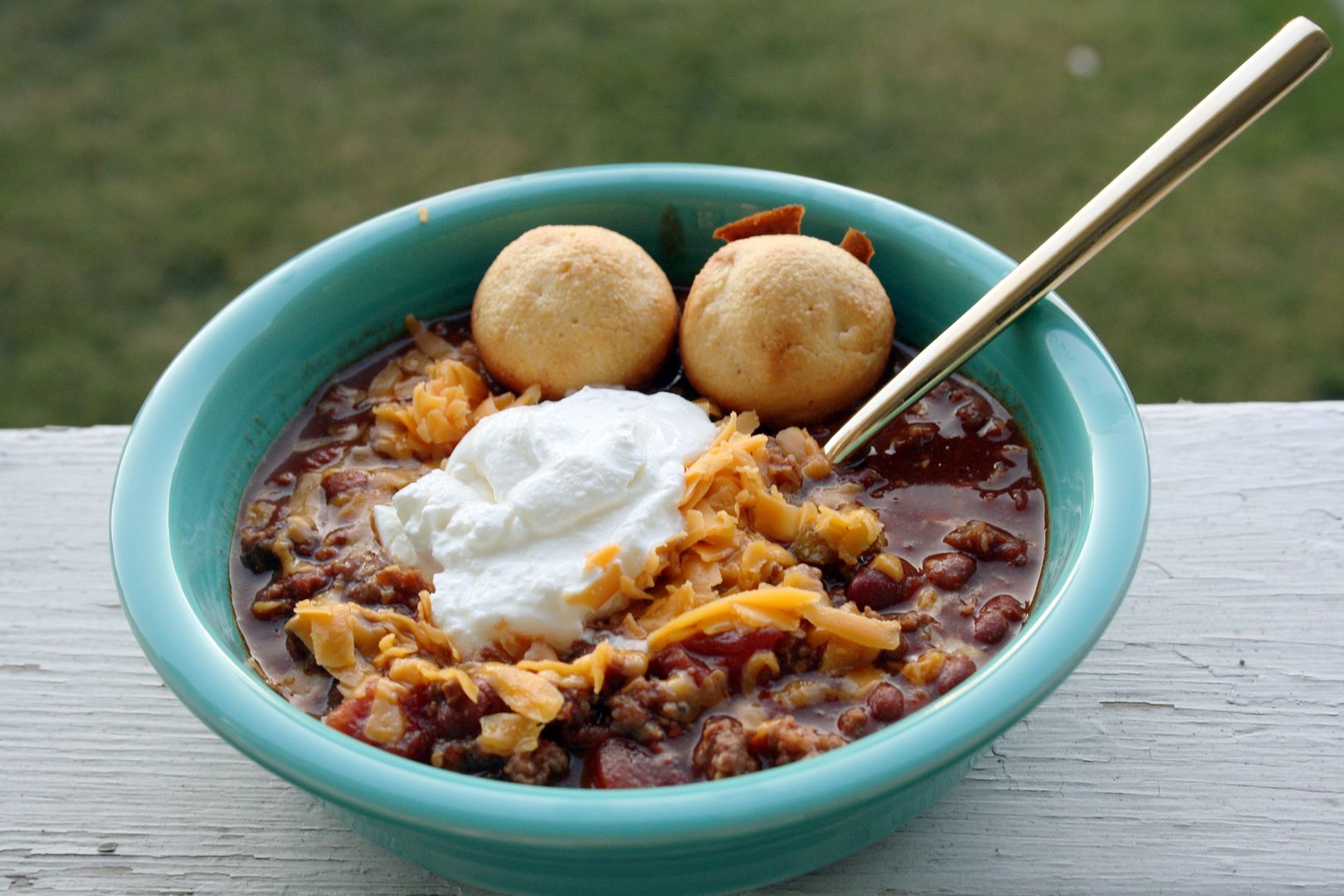 I also like to mix up a quick batch of bite size corn muffins to top it off with. Also, sour cream and freshly grated sharp cheddar cheese is an absolute must-have topping for my bowl, but everyone is different, so I will leave it to your discretion. Like I said before, you really can't go wrong here, load it up with whatever your heart desires!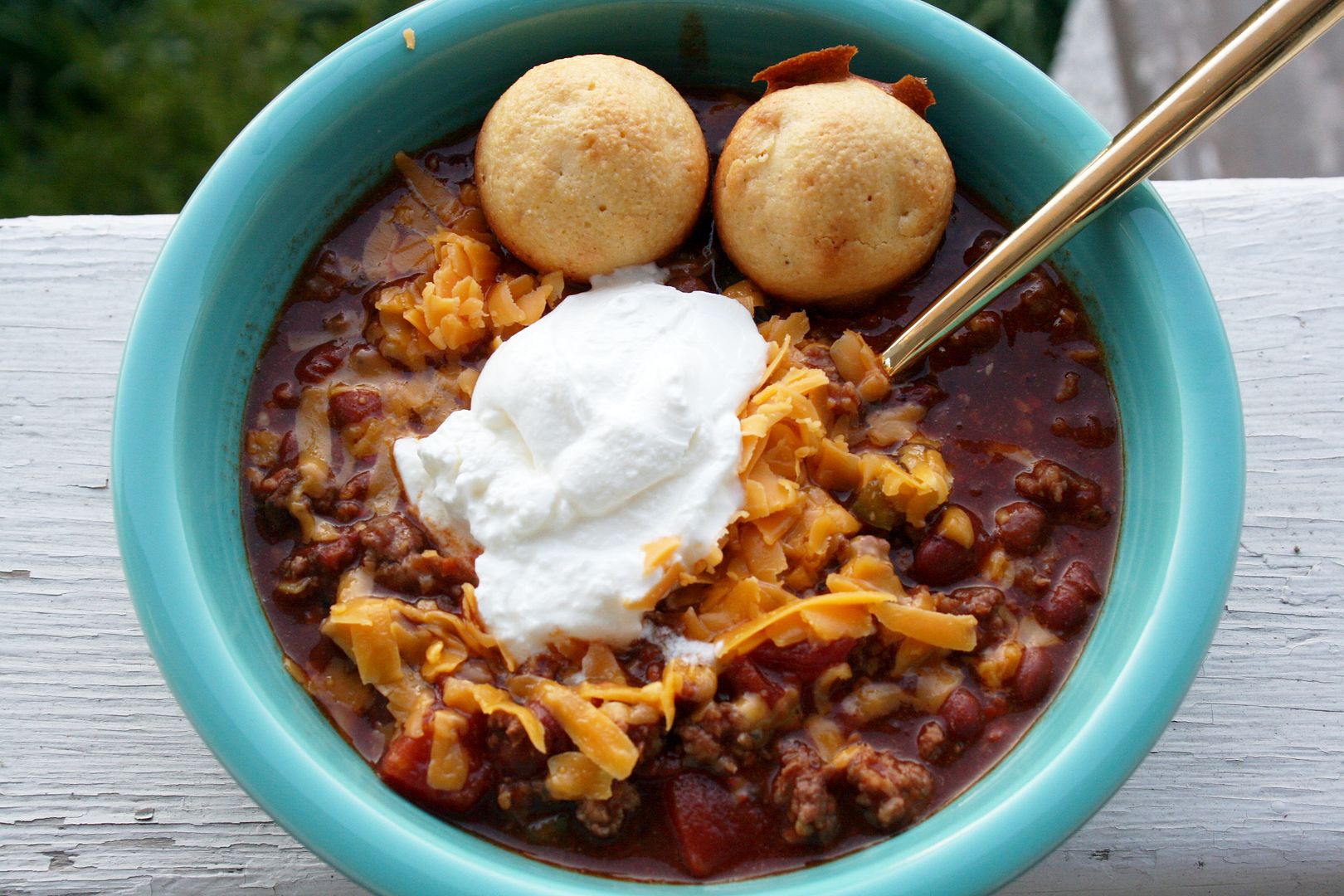 Enjoy!