Since a lot of what we style and share here on the blog are weekend and leisure looks, we thought it would be fun to spice it up and show some prim-and-proper attire for the office. Because blazers don't have to be boring!
Where I work as a graphic designer, there's actually no dress code, and people keep it fairly casual. So, for me it was really fun to bust out a blazer and pencil skirt for a change. Usually, my business attire is limited to work events I attend with my husband. So, you better believe I want the ensemble to be fun if it rarely makes an appearance.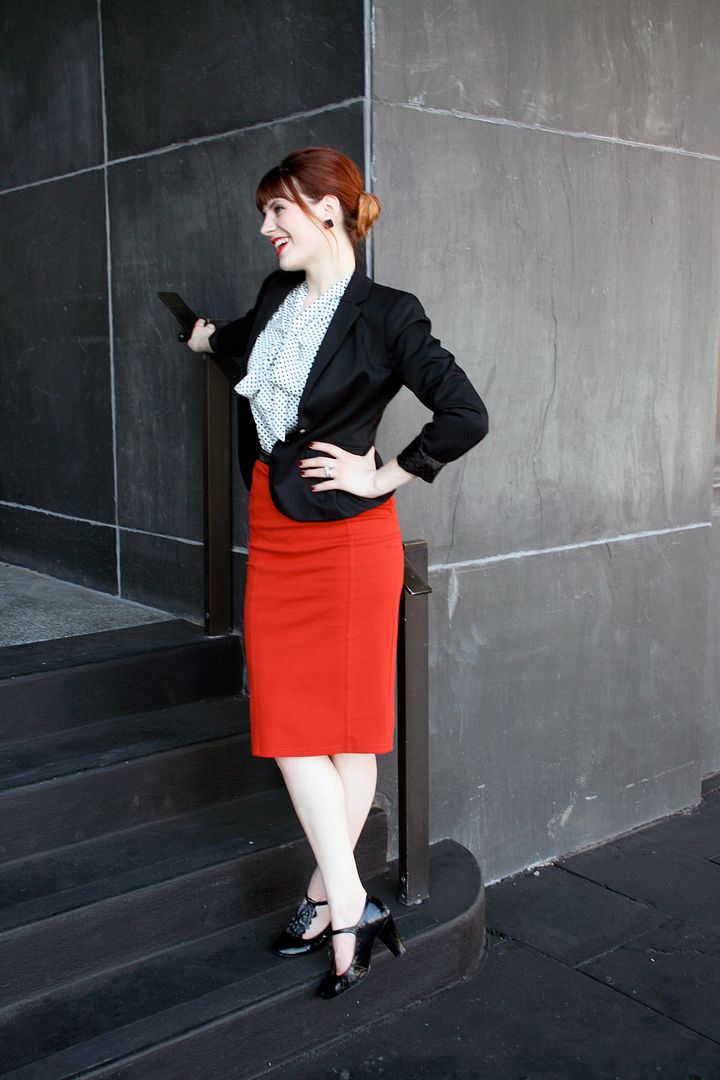 This skirt, which is really the statement piece of the ensemble was a Modcloth Stylish Surprise. They run these promotions every once in a while and you simply give your sizes, and for a flat rate, you receive a mystery item. It's really fun, because I probably wouldn't have ordered a red pencil skirt with black leather piping, but it's so fun and I've loved styling it!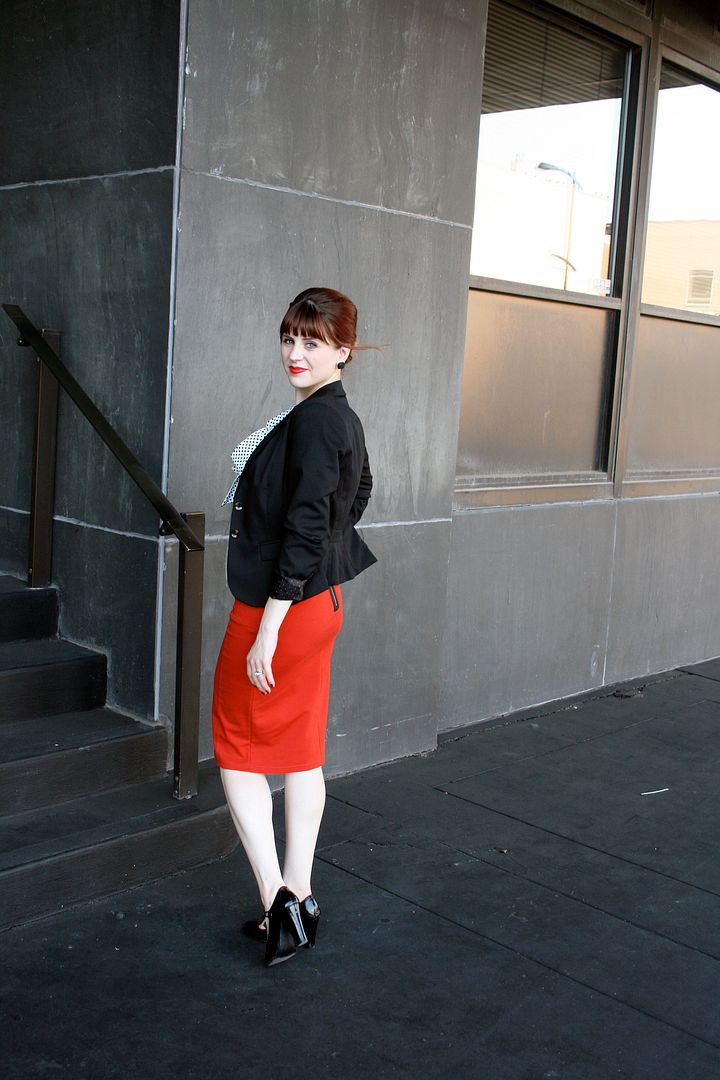 I also really love this black blazer from H&M, because of the snug cut and the fun, yet subtle ruffle detail in the back. This tie-neck polka dot shirt is the perfect combination of playful and sophisticated: the cut says business and the pattern says whimsy. A nice teased updo and large black stud earrings help finish off the look with a retro flair. Which is how I like to finish off nearly any look. ;)
I work in a corporate office setting where we are required to dress in business attire. I normally try to spice up my outfits as it can get quite boring wearing business wear every day. I wear a lot of dresses and skirts, but I also like to mix in pants frequently. My all time favorite pants for work are the Exact Stretch Pants from The Limited. They fit so well and are really comfy. They also come in all sorts of fun colors and patterns. I particularly love these burgundy ones I got a couple of years ago.
Since buying business attire can be expensive, I like to look at T.J. Maxx for affordable quality options. I found this blazer and sleeveless blouse there last month. They go together well for subtle pattern mixing.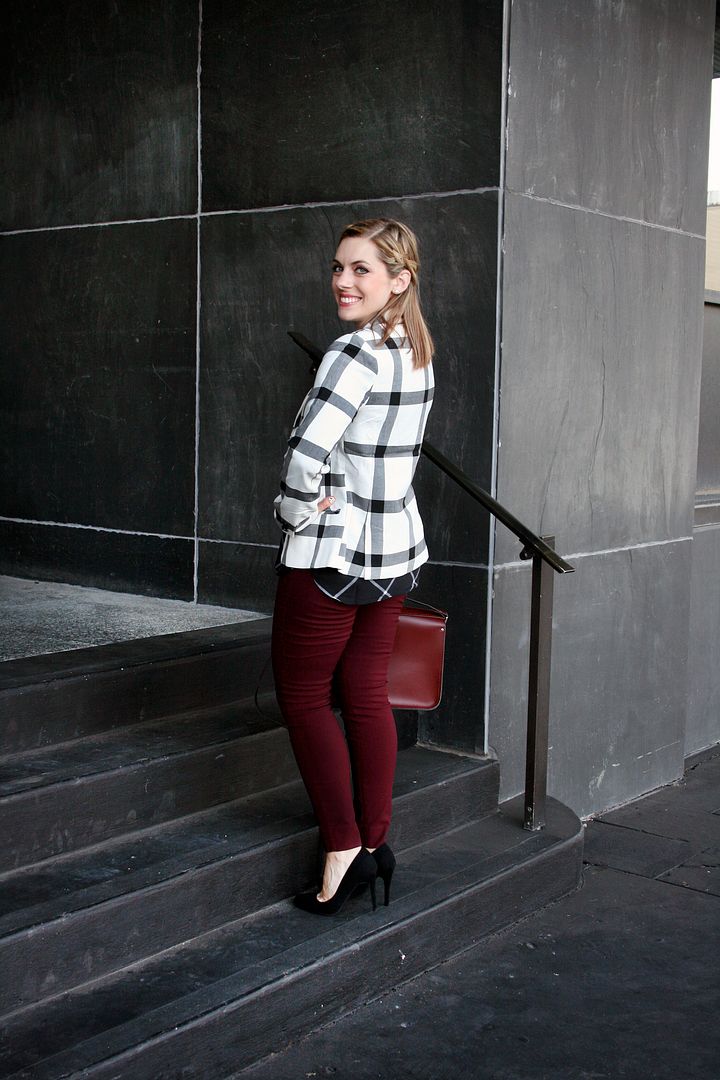 I mentioned
before
how this bag was great for work. It's surprisingly roomy and very versatile. It also happens to match my pants, so win-win! When I am wearing a bold print, I like to keep the rest of my accessories minimal. Plain black heels rounded out this outfit while still looking professional and classic.
I hope we've given you some different ideas to try at your workplace! How do you like to mix things up at work? Do you have any styling tips to share? Let us know in the comments!
Molly's Outfit Details: Blouse: The Limited, Skirt: Modcloth (
similar
), Blazer: H&M (
similar
), Shoes: Steve Madden, Earrings: Kohl's
Jodi' Outfit Details: Sleeveless blouse: T.J. Maxx, Blazer: T.J. Maxx, Pants:
The Limited
, Shoes:
Lauren Conrad for Kohl's
, Bag:
The Cambridge Satchel Company