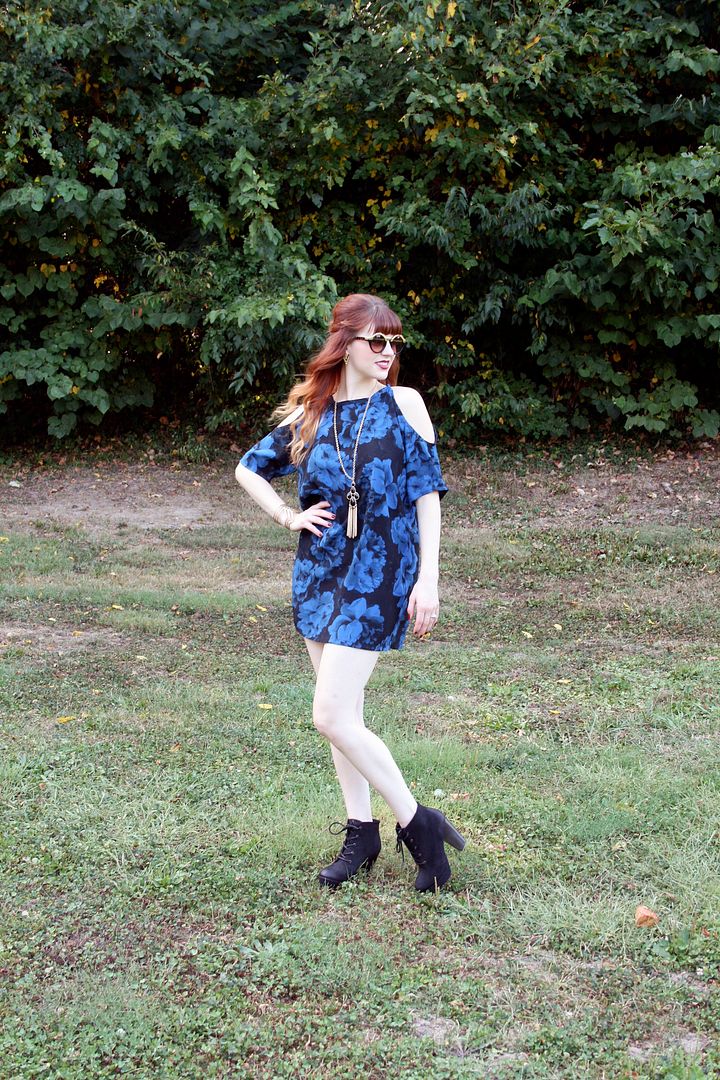 Off-the-shoulder styles have been all the rage this summer, and shoulder cutouts are a perfect item to balance this trend with keeping from getting too cold when the temps drop. Darker colors also take this flowy boho look seamlessly into autumn. (Dark florals again, surprise!)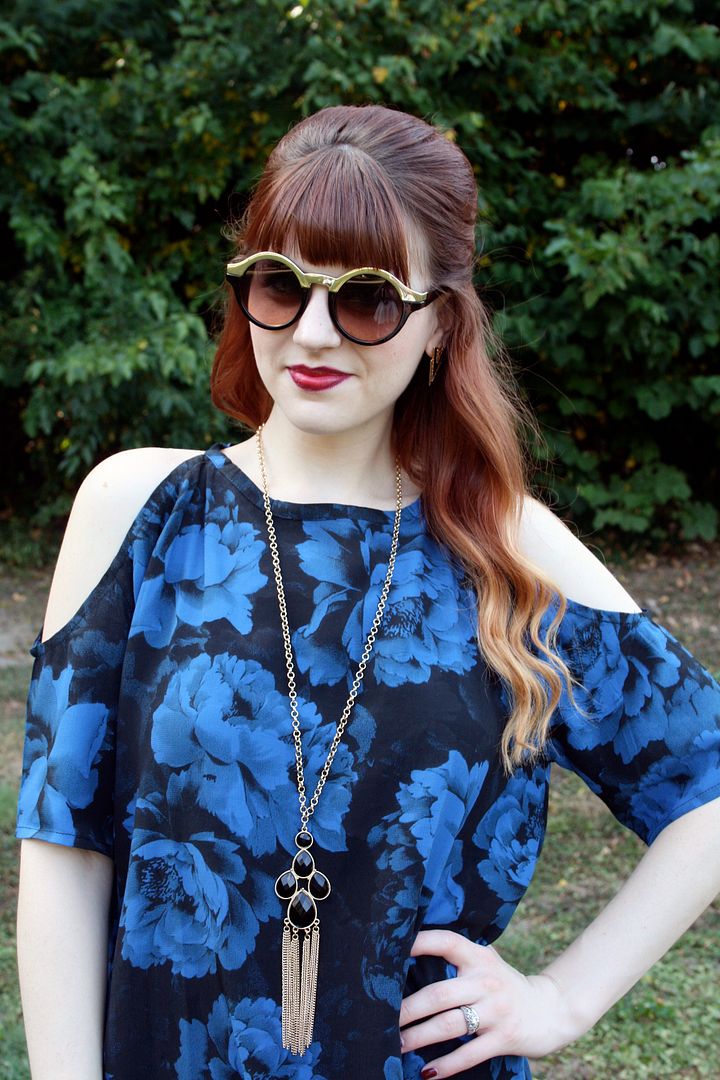 I scored this lovely dress from a
ModCloth super sale
(those are very dangerous because I buy everything). I'd read reviews that the dress ran pretty large, but at the low, low price with the lovely pattern, I figured it was worth the gamble. These reviewers were not kidding. This roomy XS dress also came down to my knees making me look like I was in a nicely-patterned potato sack.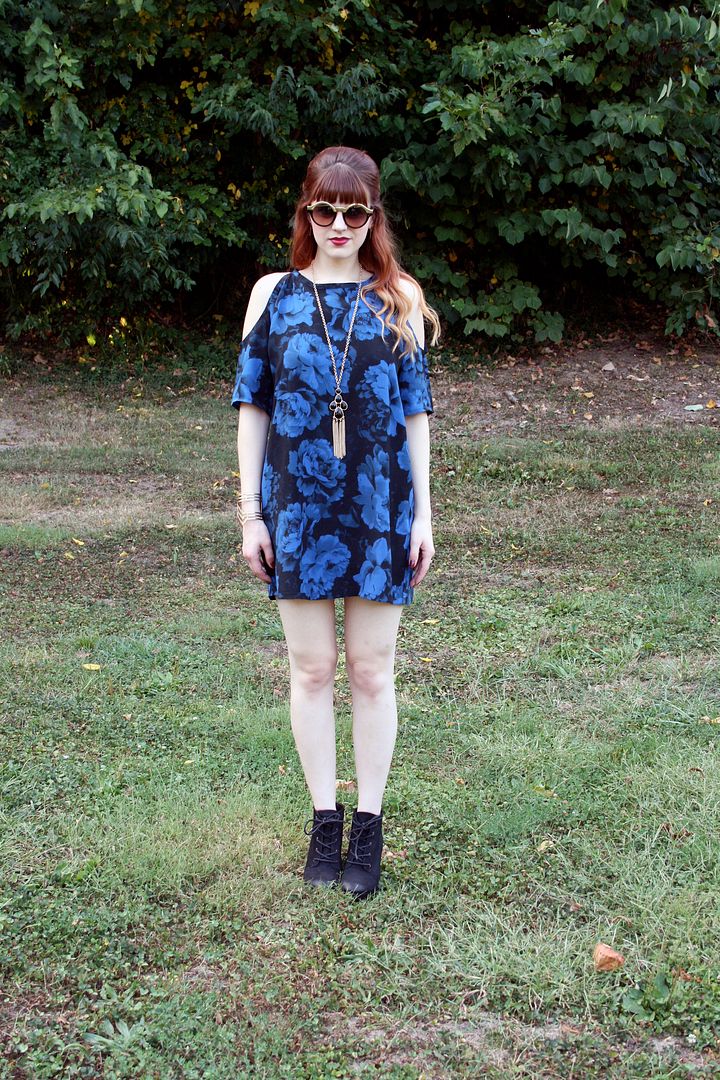 So, out came my sewing machine! Since the dress isn't form-fitting or low cut, I thought a much shorter length would be appropriate and have kind of a '60s vibe. In the end, I like it a lot better, though I do have to wear shorts or a slip under it if I'm planning on lifting my arms up. Which you should probably always plan for at some point.
But, for less than $15, I'm really happy with how it turned out and it's already been a great piece for date nights with this cooler weather. I paired it with chunky booties and dramatic makeup for a toughened up look here, but it could easily be paired with flowy, romantic pieces as well.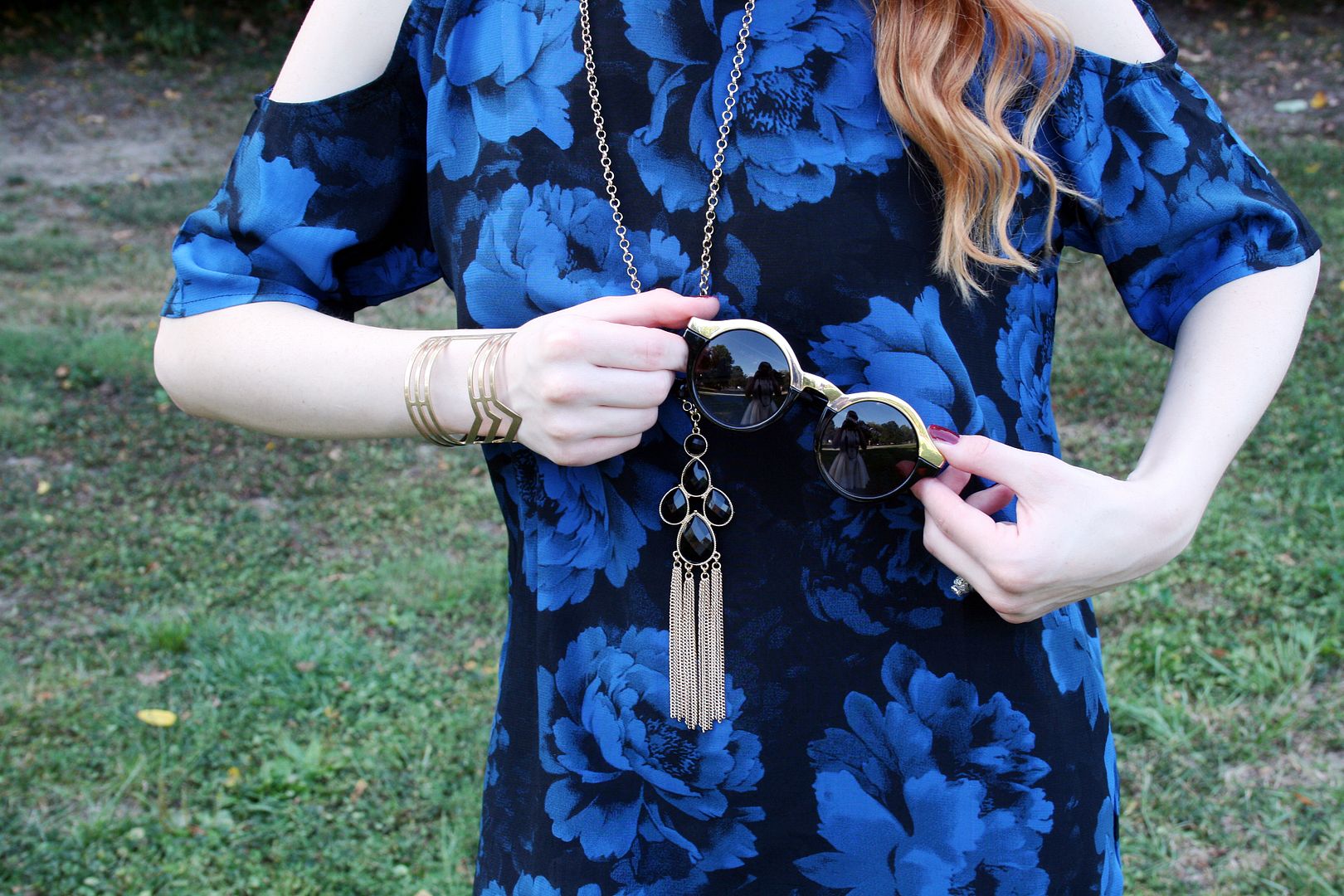 Also, I am looooving vampy, dark lips this fall. I did an ombre effect here with a dark plum and red. I kind of feel like a vampire with my super pale skin, and I kind of don't hate it.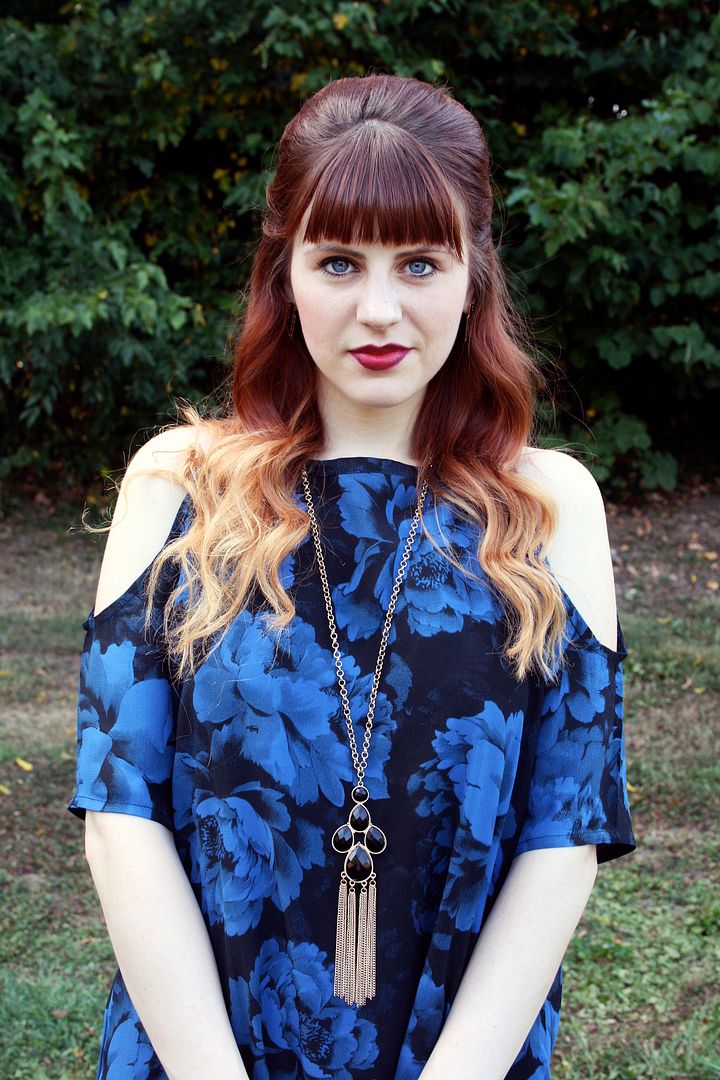 What do you think of the shoulder cutout trend? Loving it or giving it the cold shoulder? ;)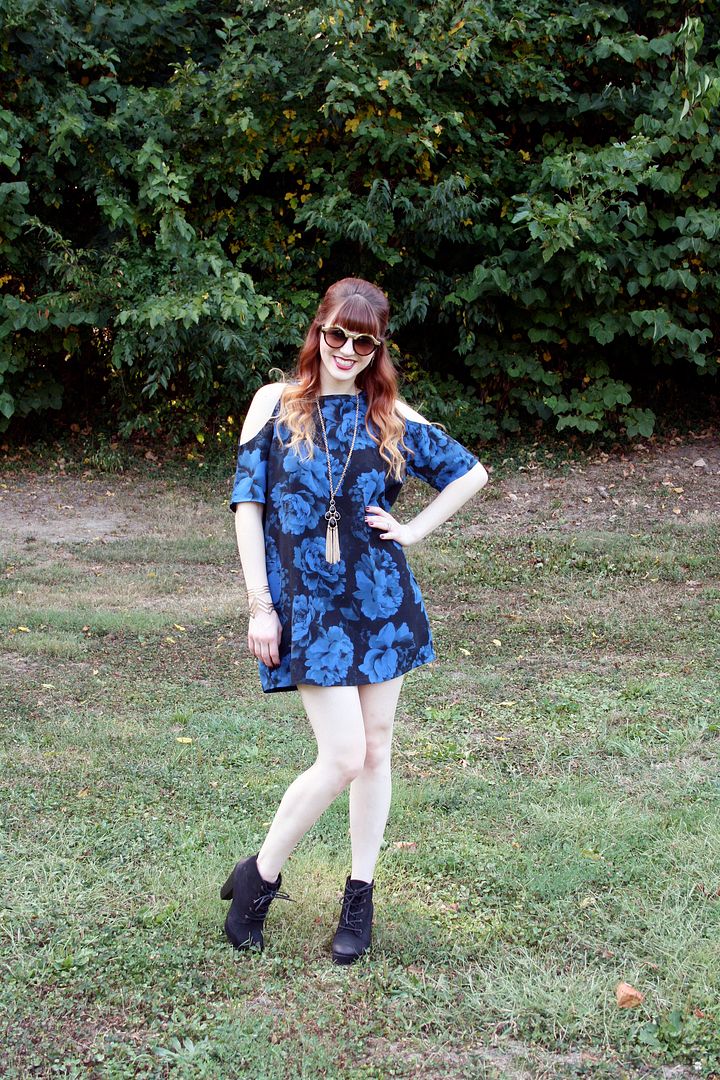 Dress: Modcloth (similar
here
and
here
), Boots:
Target
, Bracelet:
Modcloth
, Necklace: Wal-Mart, Sunglasses:
Forever 21
, Lipstick, Revlon