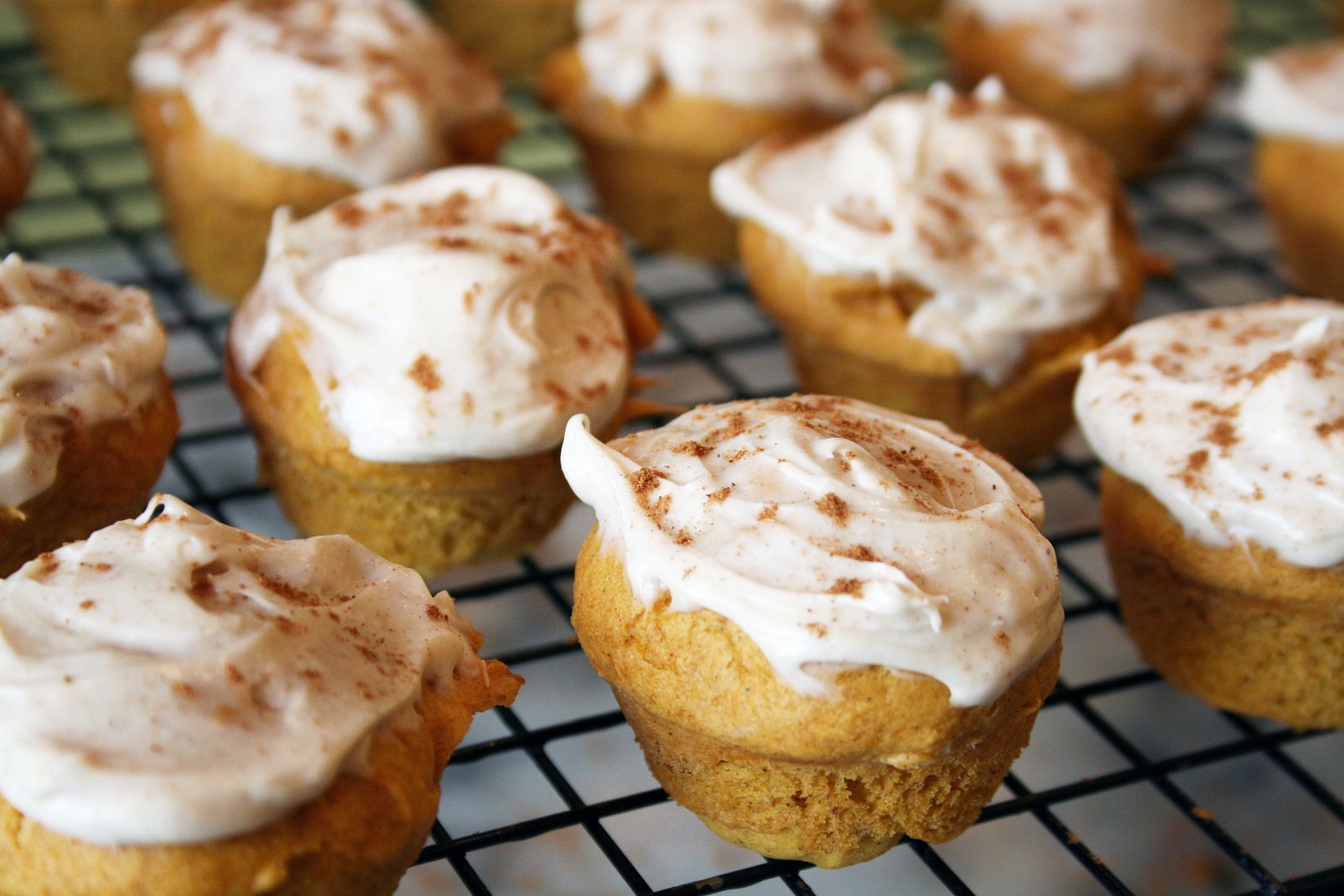 GUYS. I cannot stress my enthusiasm for these cupcakes enough. These little babies are the easiest and most amazing fall dessert to make. They use actual magic because you don't need eggs or oil or anything like that. Just magical pumpkin purée and cake mix. Also, that makes them healthy right? Which means you can eat twice as many. That's how that works.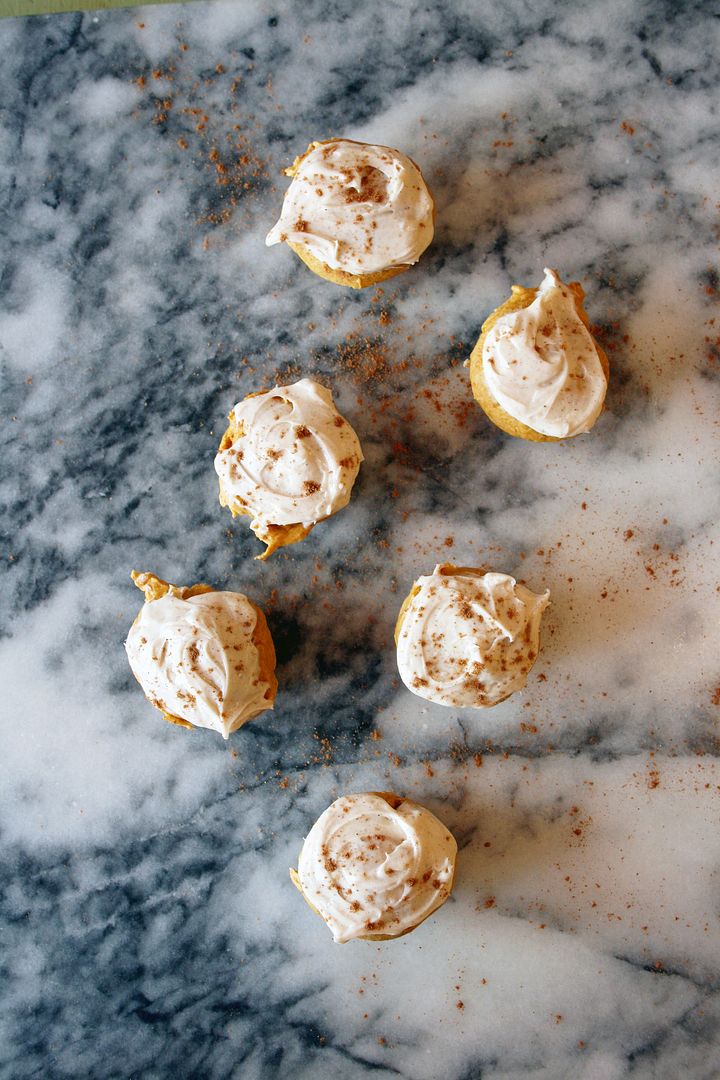 You could also omit the icing and grab a few for a breakfast of mini muffins. Or add the icing and pretend they're breakfast muffins. I'm totally cool with that, too.
Since these are one of my favorite things to whip up in the fall, I've had a number of people ask for the recipe. It's almost embarrassing how easy they are. It's crazy how much pumpkiny spicy goodness is all in just a handful of ingredients.
So, let's get to it!
You'll need:
For the mini muffins:
box of yellow cake mix
16 oz. can of pumpkin purée
1 tsp. pumpkin pie spice
For the icing:
1 block cream cheese, softened
1/2 cup powdered sugar
1 tsp. pumpkin pie spice
Preheat oven to 350 degrees and grease mini muffin tins.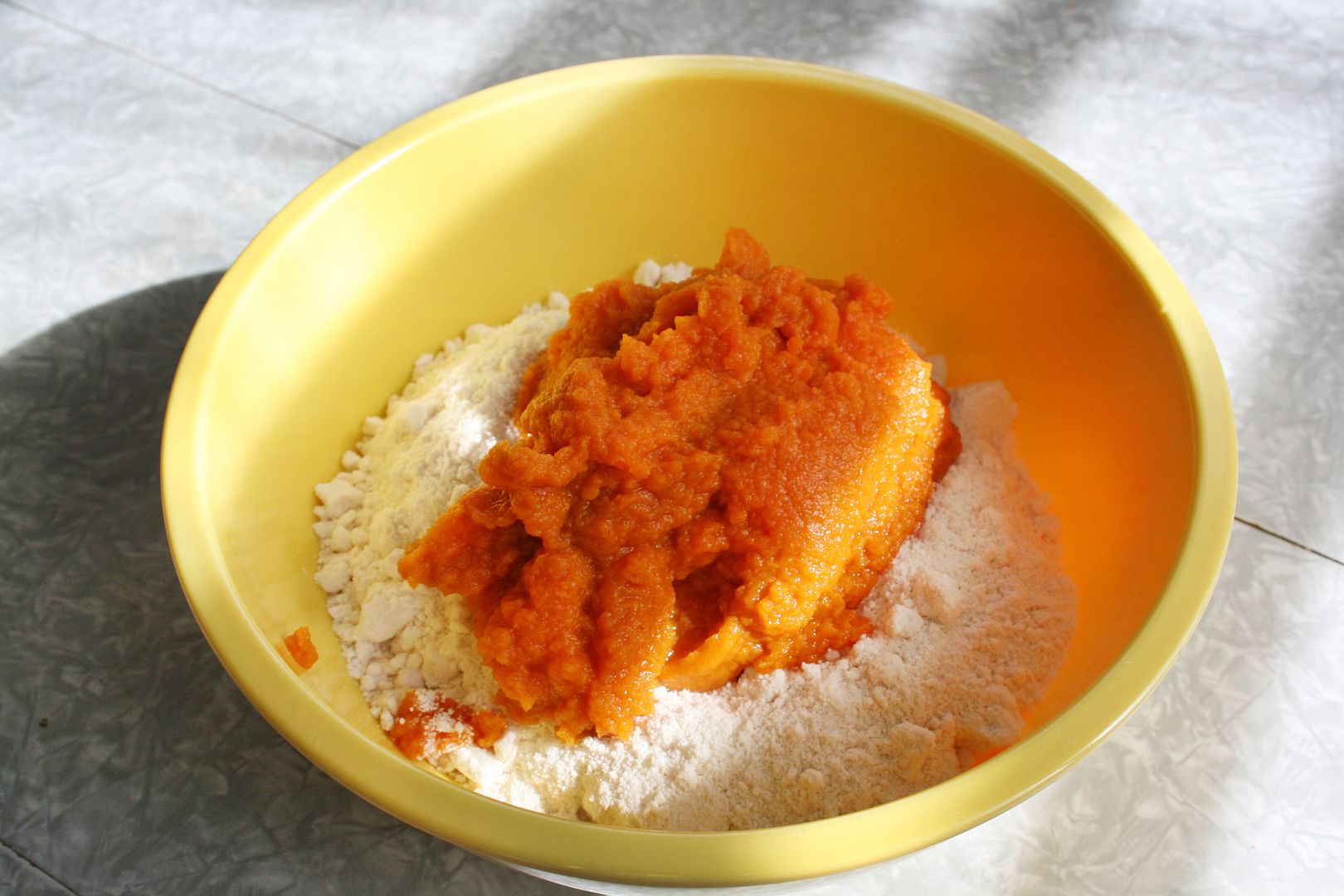 Combine cake mix, pumpkin purée and pumpkin pie spice. Mix on low 30 seconds-a minute until fully blended. To reiterate, nope, you don't need eggs, oil, water, or whatever else the box may call for. That pumpkin is magic and replaces all of them. The consistency might seem a little weird, but don't worry or try to adjust it, I swear they'll turn out just fine!
Scoop the mixture into the mini muffin tins, until about 3/4 full and bake for 16-20 minutes, or until a toothpick comes out clean.
While the mini cakes are baking, blend cream cheese with powered sugar with a hand mixer on medium until well blended and smooth. Add the powdered sugar in increments, so it doesn't fly everywhere and so you can stop when you've reached your desired level of sweetness. Add pumpkin pie spice and blend until combined.
Remove cupcakes from muffin tins and place on cooling racks. Once cooled completely, apply icing. Add an extra sprinkle of pumpkin pie spice for garnish if desired. Makes 36 mini muffins.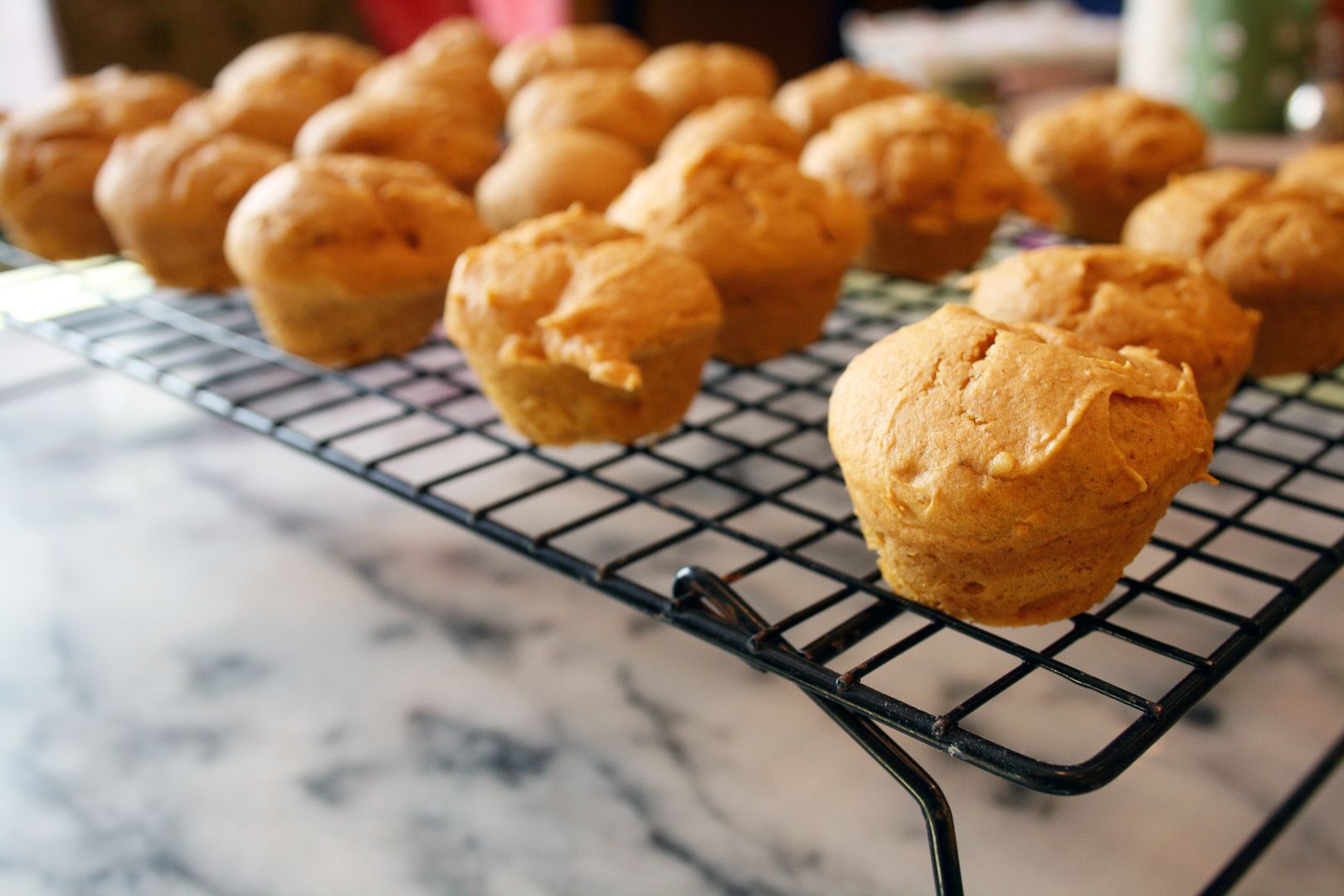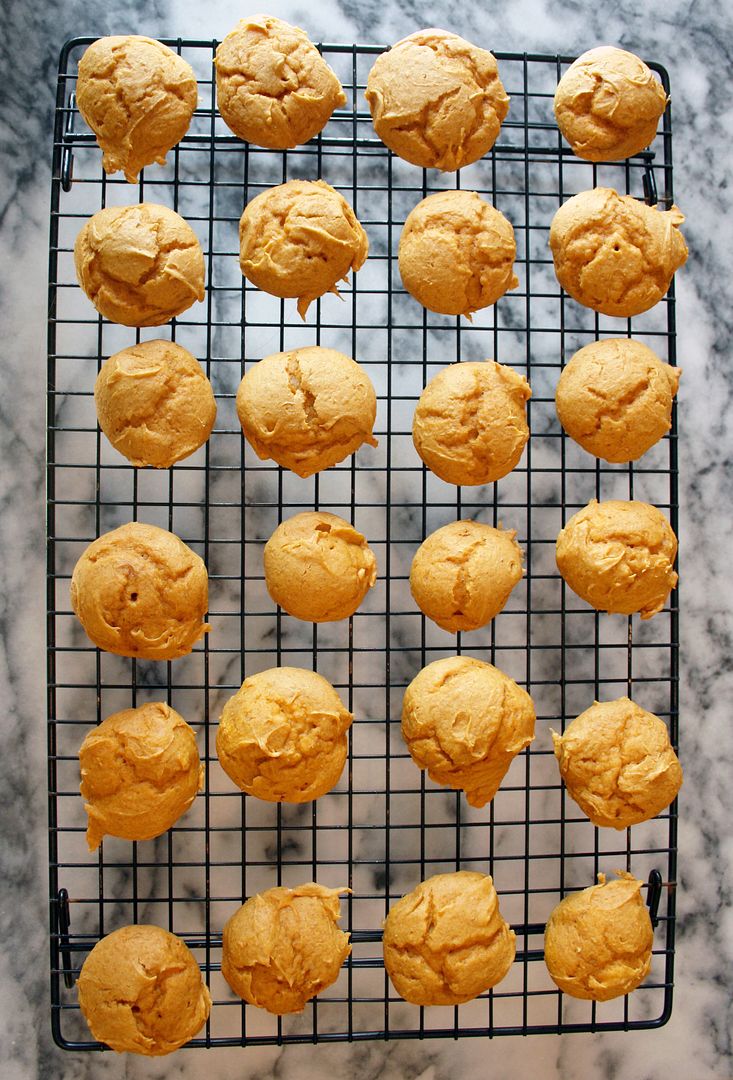 Now go and impress all your friends and coworkers with this recipe that only uses 5 ingredients! But, probably get double the ingredients because you'll want a batch all to yourself. In the name of health!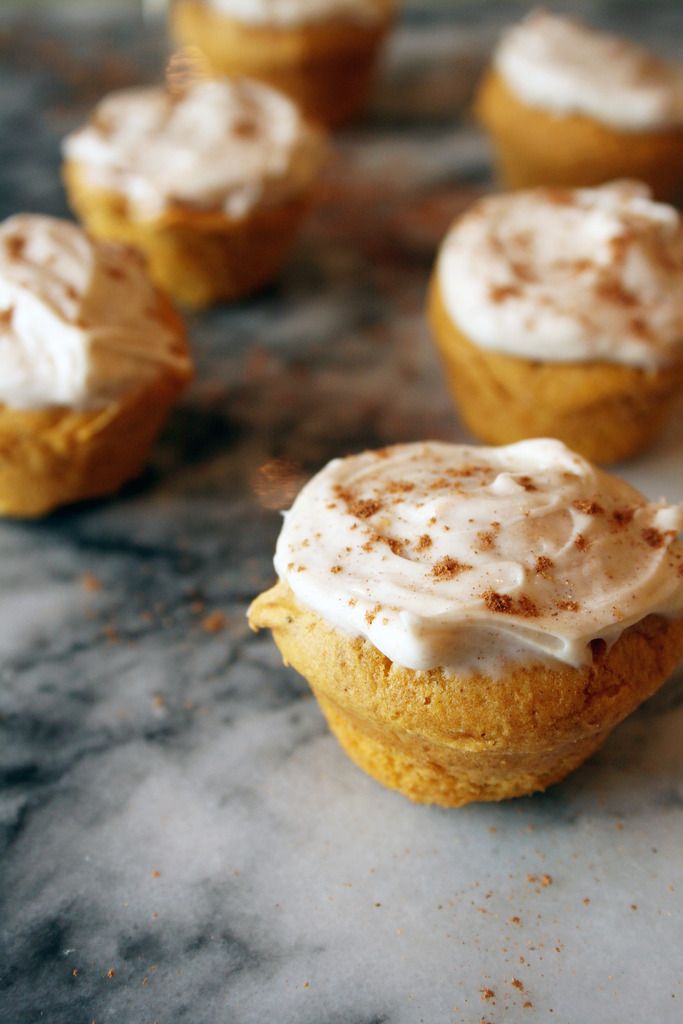 What are your favorite fall party recipes?
-Molly