One of the best things about having a blog is that you get to experiment with different looks that you might not normally. Case in point, this outfit. I accidentally was inspired when I threw this shirt on a pile this white skirt was on top of. Hey, I'll take inspiration wherever I can get it, including in my messy closet!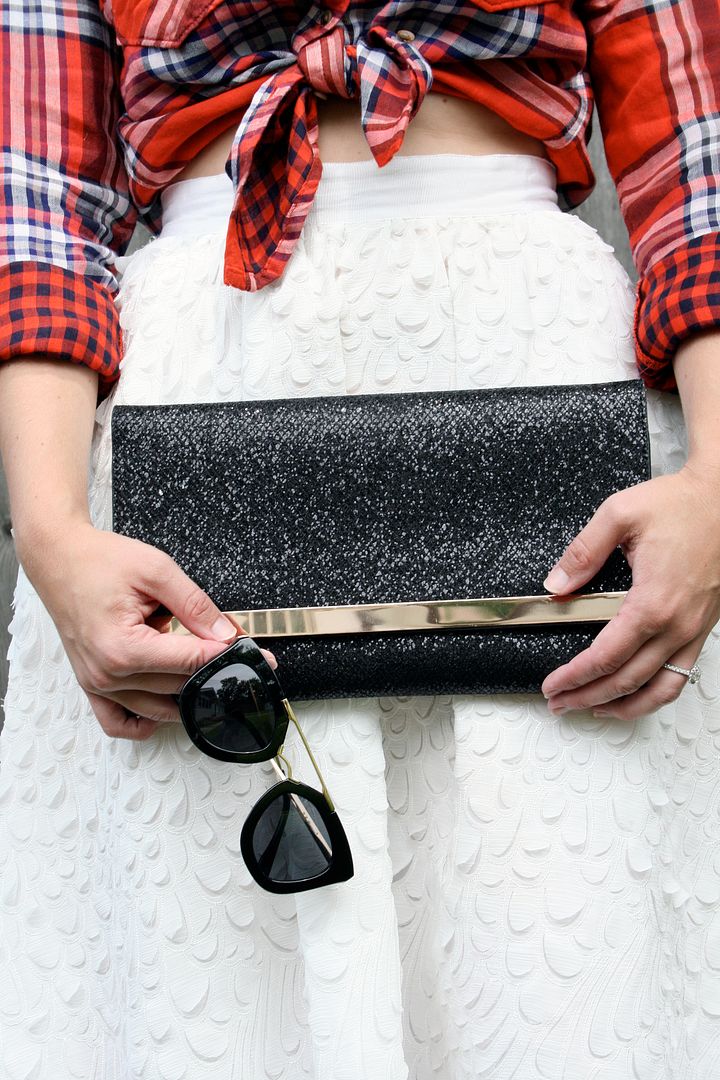 This shirt is one of the great pieces from Target's fall plaid bonanza. If you follow us on
Instagram
,
Facebook
or
read here
, you already know about how excited I was for Target's plaid lines. I've been buying plaid things non-stop ever since. Some (my fiance) may say it's a problem, I say it's a way of life.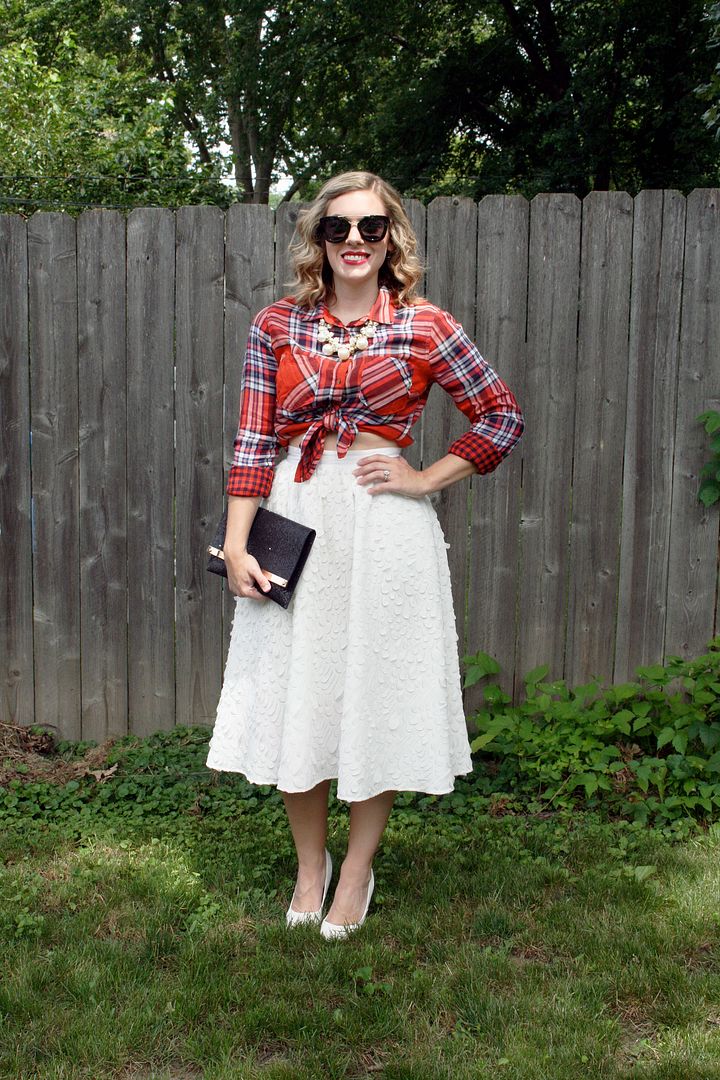 I thought it would be fun to wear this shirt in a slightly different way. We're embracing white after Labor Day here, so what better way to make the most of the warmer than normal October temps than with this look? This would be a fun look to wear for a girl's night out or a date. Or maybe if you're going to a classy pumpkin patch? Wherever you choose to wear it, make sure you rock that bright red lip and sassy heels to really take it to a whole different level.