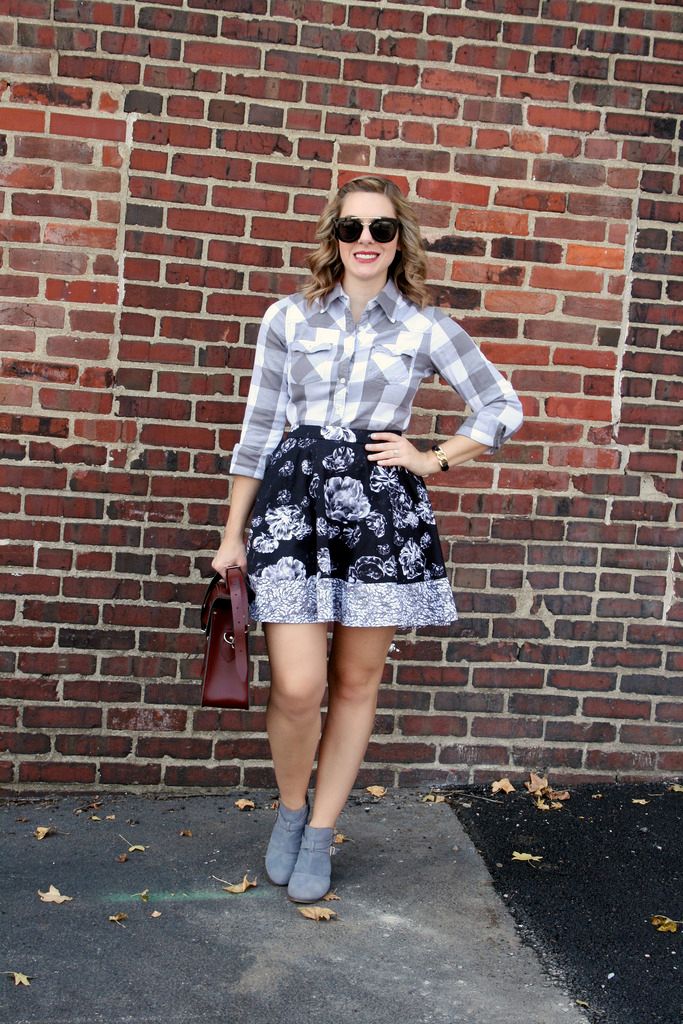 There is something about fall that makes me moody, but in a good way. Deep reds, grays and other dark colors really just say fall to me and it just so happens that fall is my favorite time of year. So you see, fall makes me good moody!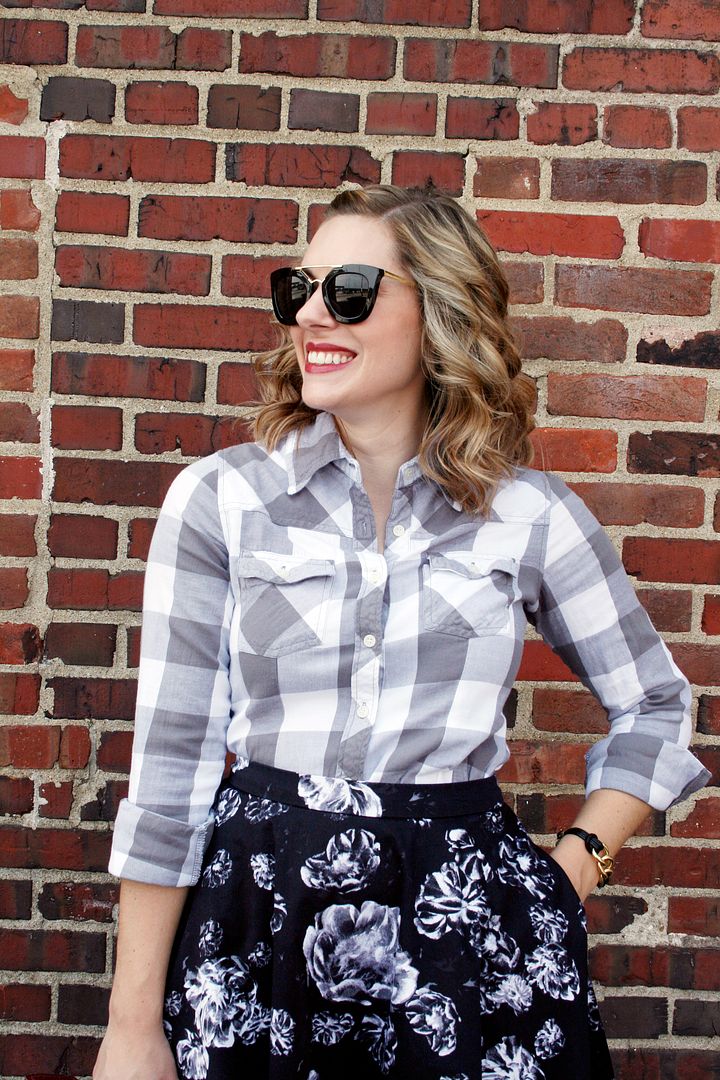 I've had this skirt for a couple of years now and normally I stick to a boring black or white shirt to pair it with. However, I've been trying to get out of my comfort zone and mix patterns more. That's where this gray buffalo plaid shirt comes in. It's perfect for pattern mixing because it's not too loud, but adds a great dimension to your outfit. Honestly, I could go on about plaid all day, so I will just stop there.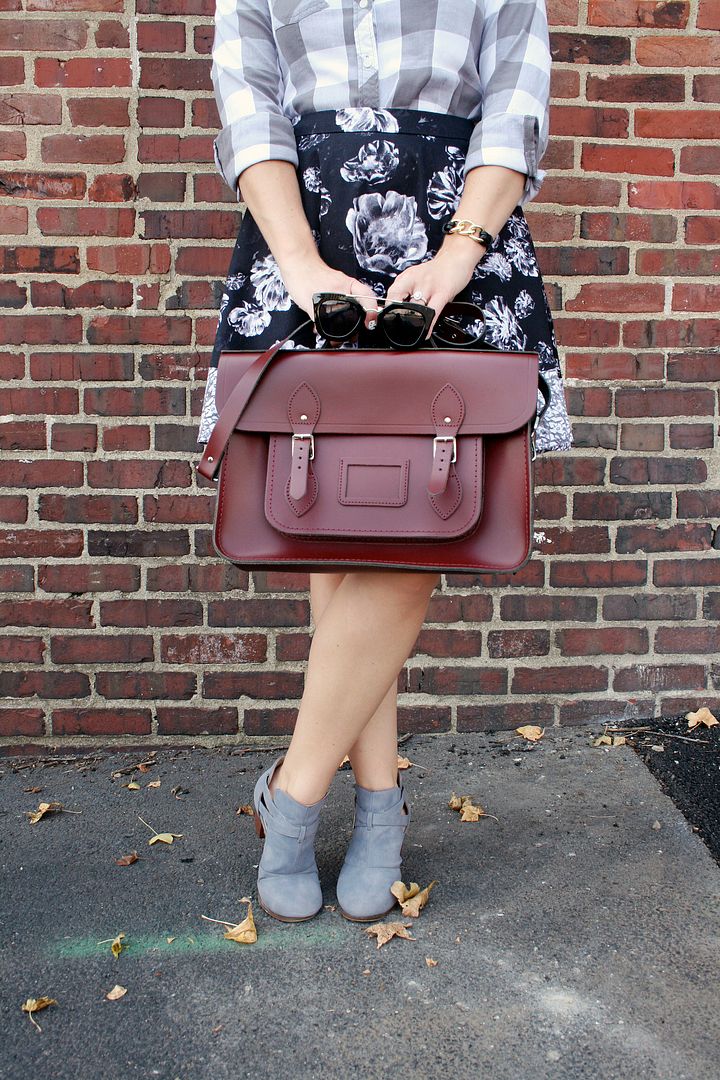 I got this bag as a gift to take on a trip to Scotland and Ireland last year and it was a lifesaver. Not only is it an amazing color, it also fits all of your necessities while you're running around foreign countries (or this country) having a blast. It also makes a great work bag! These gray ankle booties are my go to shoes for tons of outfits in the fall. They go with so many things and I love the cut outs on the sides. Plus, the heels make really great clicking sounds when you click them together. Am I the only one who does this?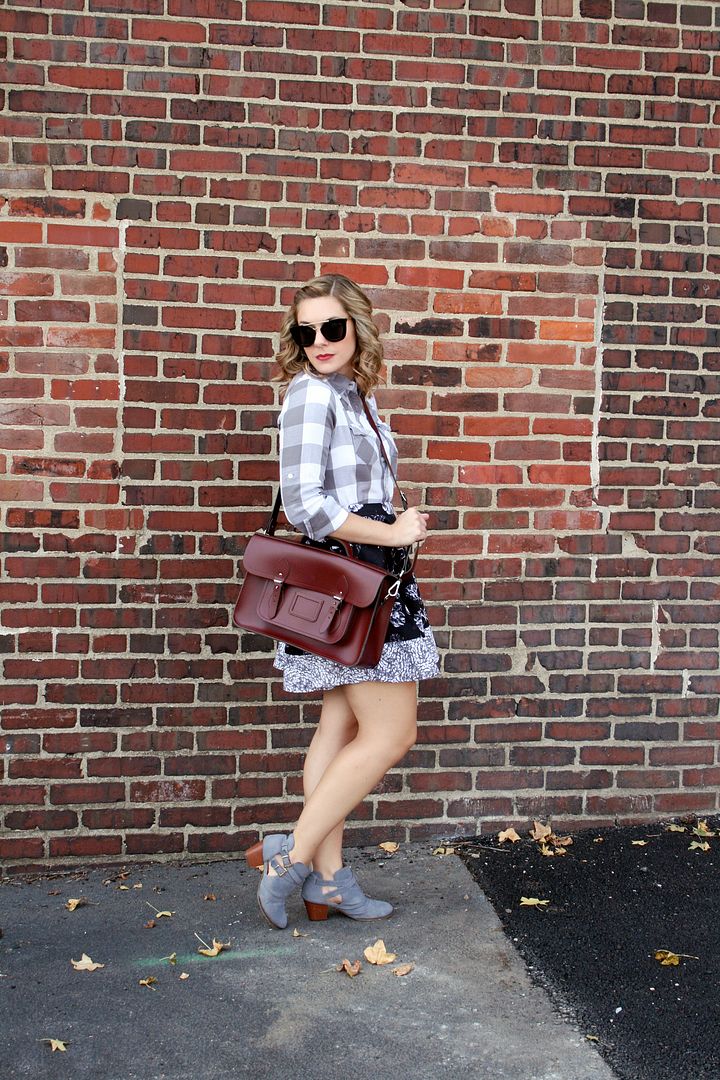 I decided to match my lip color to my bag. I love wearing a dark lip in the fall and winter. When I do, I tend to keep the rest of my makeup light so the lip stands out and I don't look too much like a clown. Now, if you'll excuse me, I need to go drink warm apple cider and pick pumpkins. Happy Fall!
Outfit details: Skirt: Target, Shirt: Modcloth, Bag: Cambridge Satchel Company, Booties: Modcloth, Sunglasses: Nasty Gal