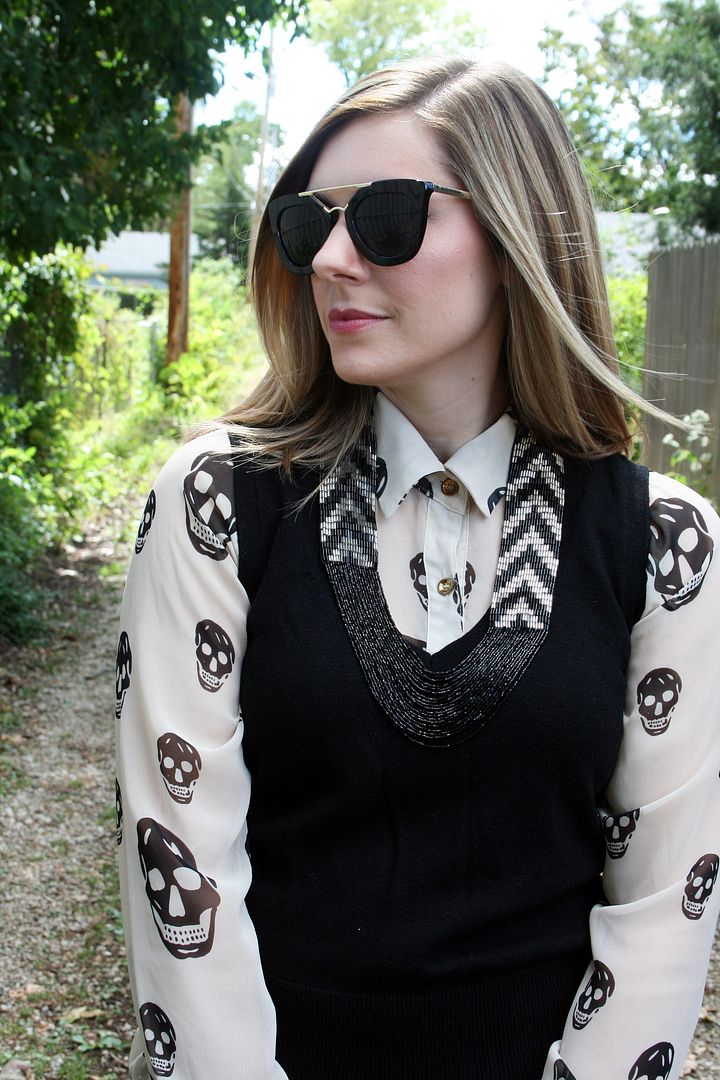 Oh boy, I love Halloween. You probably couldn't tell that we like to dress up around here, could you? Halloween is our dream holiday because it's basically a month of dressing up and getting away with it! It's also an excuse to watch Hocus Pocus 24/7 from October 1st to the 31st (like I needed an excuse). To us here at Mod Circus, Halloween isn't just celebrated the last day of the month. We like to celebrate it as soon as the weather starts to cool down and the leaves show the faintest hint of changing. Since we're all grown up now, we like to incorporate Halloween style into our everyday wardrobe. This outfit is perfect for wearing to the office and not breaking any dress codes this week!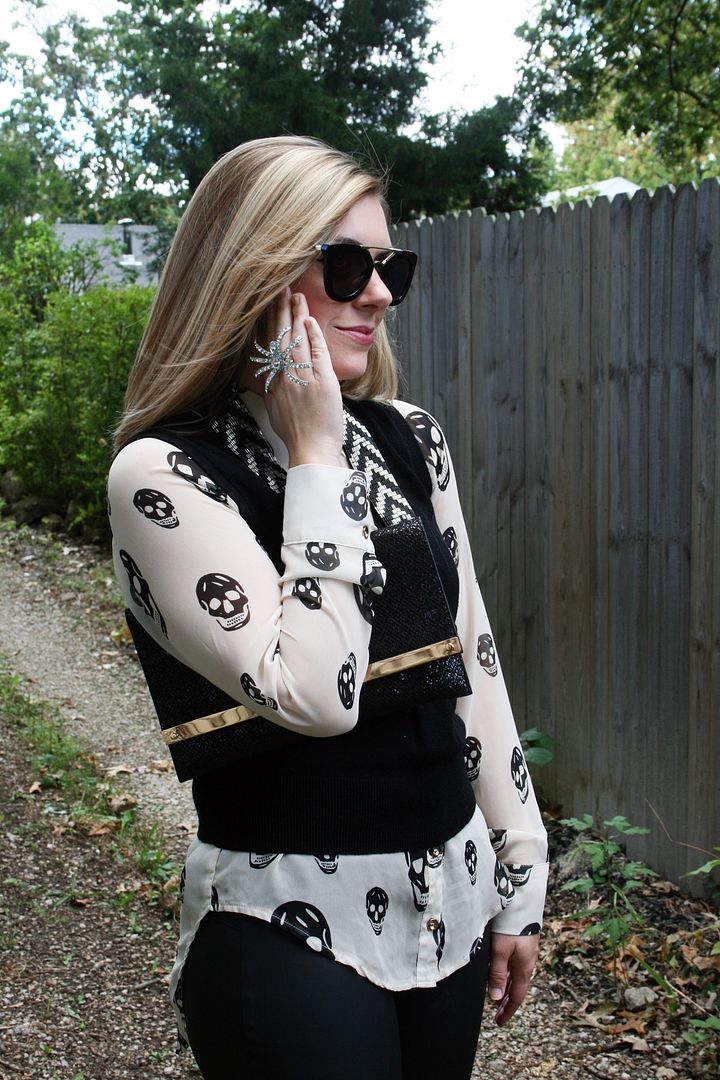 Another Halloween movie that is a favorite of mine is Beetlejuice. I'm channelling a grown up, working girl Lydia Deetz here. If Lydia Deetz worked in an office and could get away with leather pants. A girl can dream, right?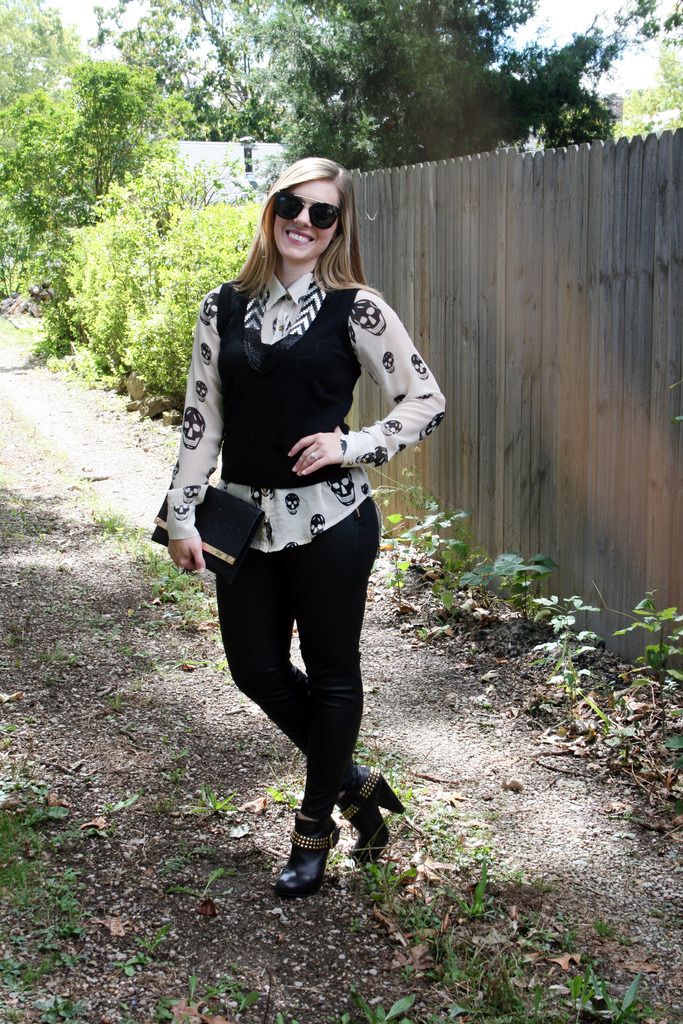 I've had this skull print blouse for a few years now and I gotta say, I've worn it in the middle of summer too. It's nice and lightweight and perfect for layering. Since the weather is turning cooler, I paired it with a black sweater vest to dress it up a bit for the office.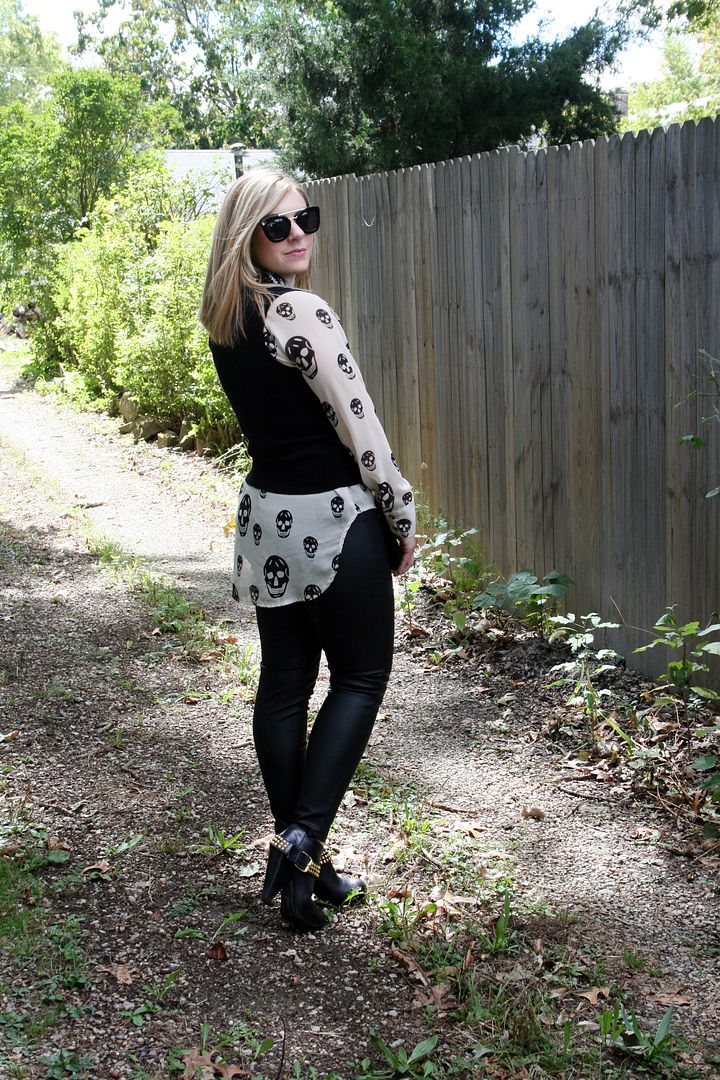 These "leather" pants are a fall and winter staple for me. They really add a little edge to an outfit without taking it too far. Plus, they are thick and high waisted, which equals flattering in my book.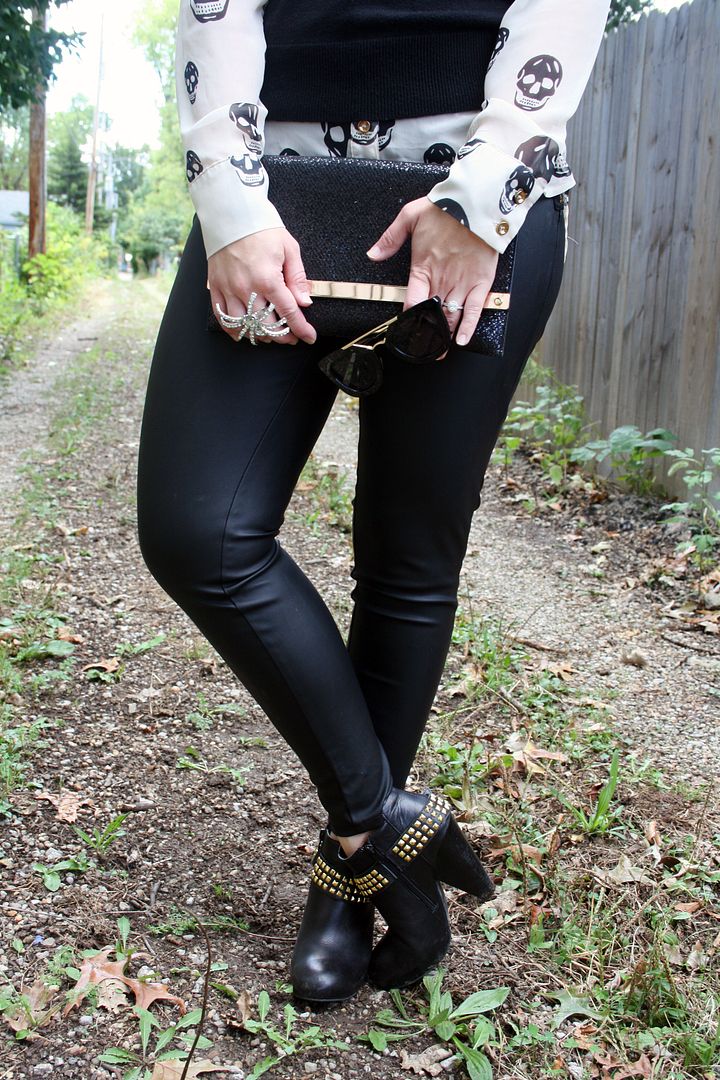 Since we're super close to Halloween, I added this sparkly spider ring and other glittery accessories. I also went with a slightly dark lip because, duh. It's a look that is sure to be spook-tacularly stylish!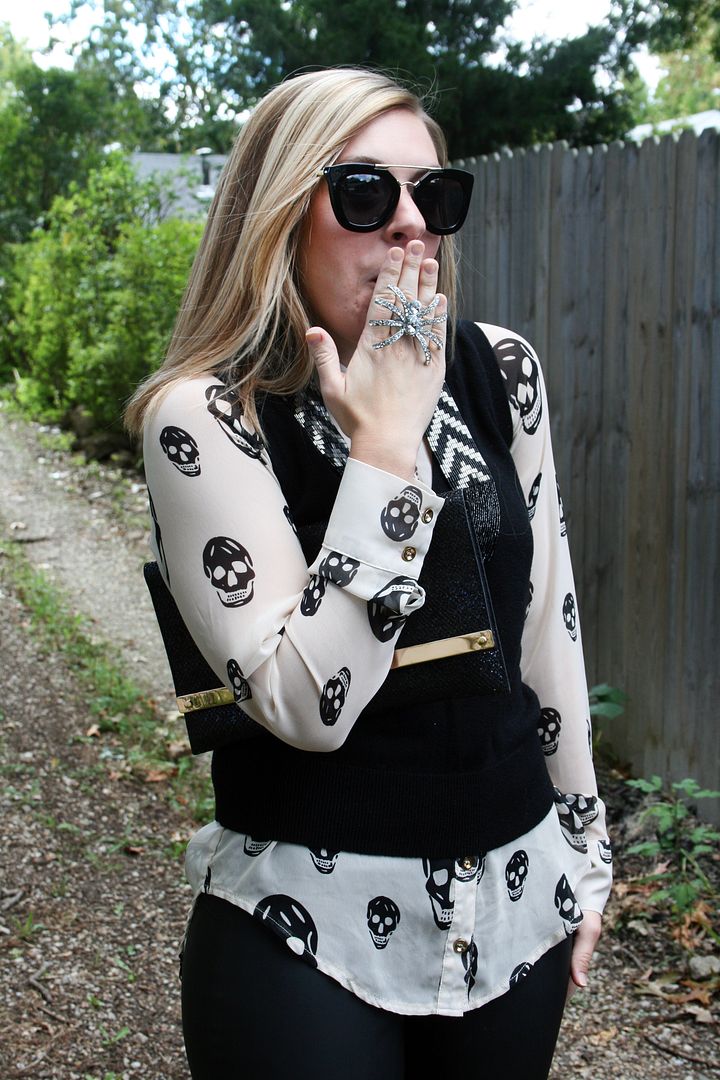 Outfit details: Skull blouse: Modcloth, Sweater vest: Express, "Leather" pants: The Limited, Booties: Dolce Vita, Clutch: T.J. Maxx, Sunglasses: Nasty Gal