If you haven't guessed yet, we at Mod Circus love fall. Like, a lot. One of the best things about fall is all of the flavors that come with it. Cinnamon, nutmeg, and apple seem to run rampant this time of year. What better way to enjoy all of those flavors and smells than with a sangria?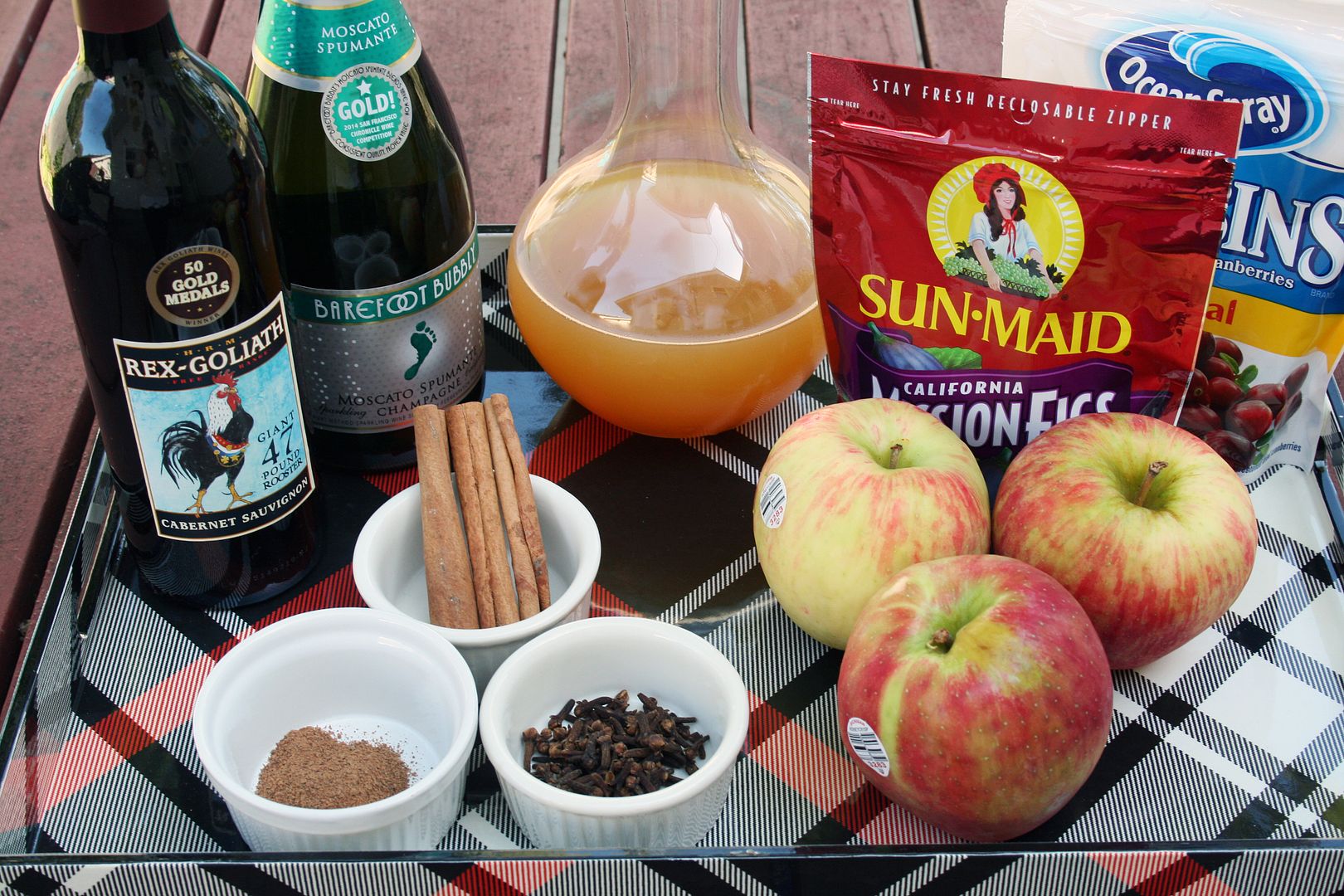 I found
this
recipe and tweaked it a bit to make my own (read: super easy, hardly any measuring and using a whole bottle of wine). The sparkling bit comes in at the end. It's true, you really do save the best for last. Here is what you'll need to make your own.
3 Honeycrisp apples, sliced (these are the best kind of apples, others just won't do!)
1/2 cup dried cranberries
1/2 cup dried figs
1 bottle of red wine (I used Cabernet Sauvignon)
4 cups apple cider (maybe 5 if you're feeling extra spicy)
3-4 whole cinnamon sticks
1 TBS whole cloves
1/2 tsp grated nutmeg (I eyeballed these last two, hence the hardly any measuring part)
Sweet/fruity champagne or sparkling wine to top it off with
In a large pitcher combine all ingredients except the champagne/sparkling wine. Mix and refrigerate overnight, or a few hours if you're in a pinch. It's much better if you let it sit overnight though.
When you're ready to serve, pour some in a glass then top it off with the champagne! You can add a slice of apple and a cinnamon stick for a garnish if you're feeling extra fancy.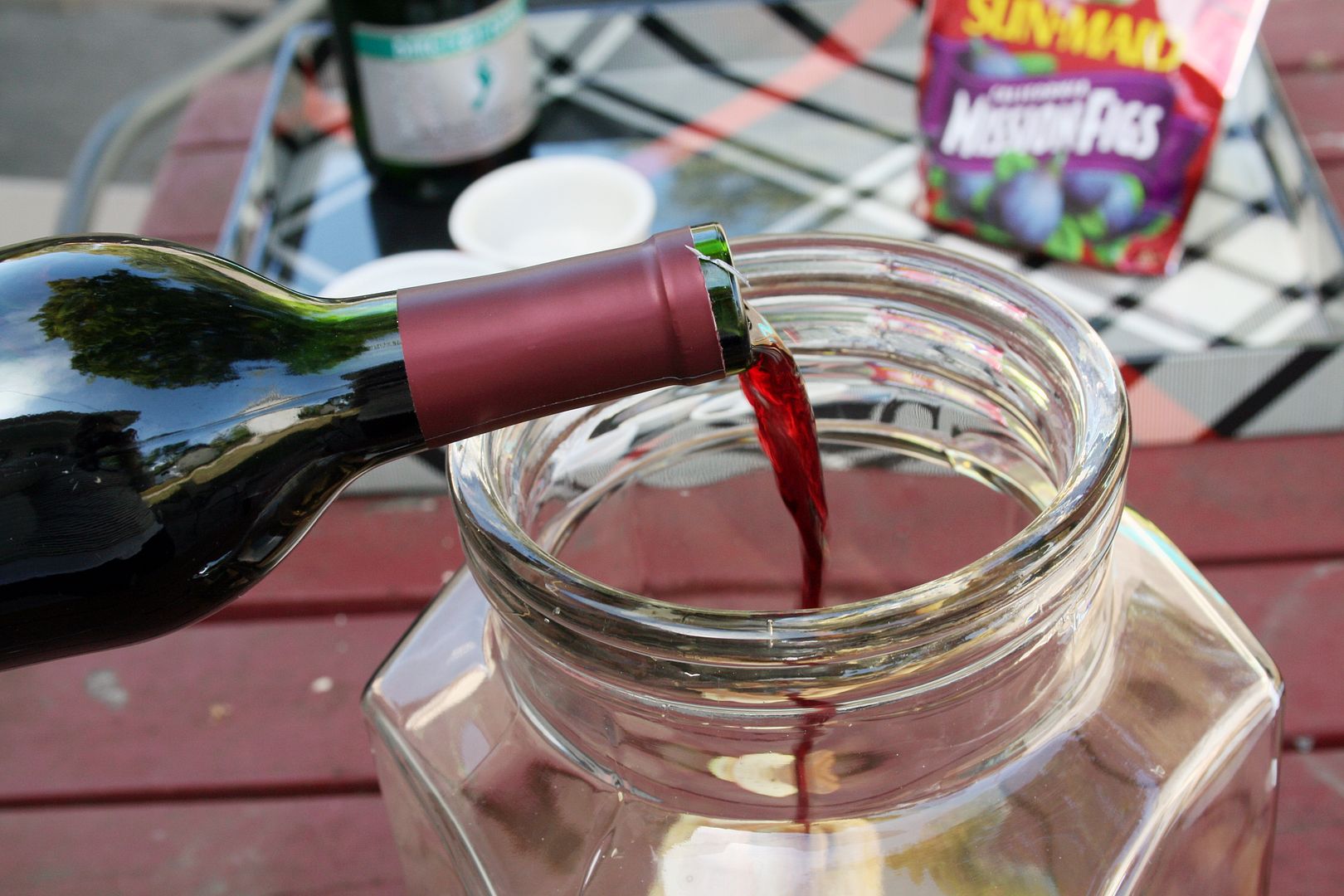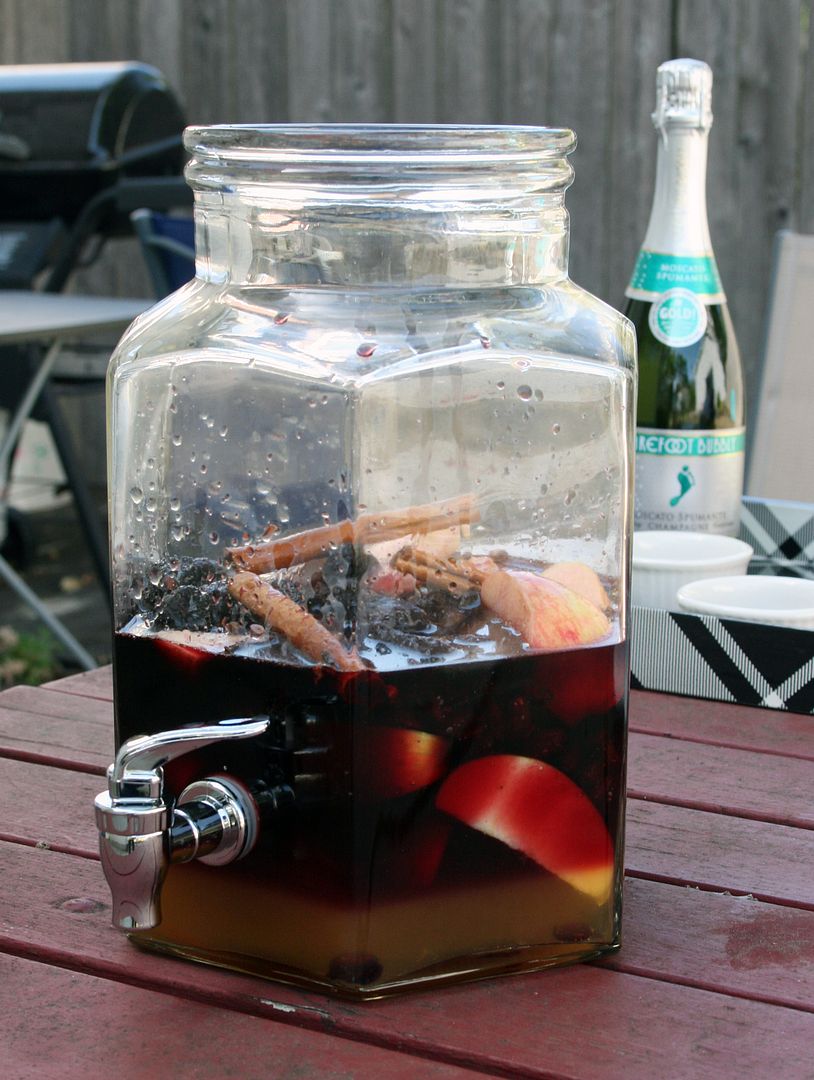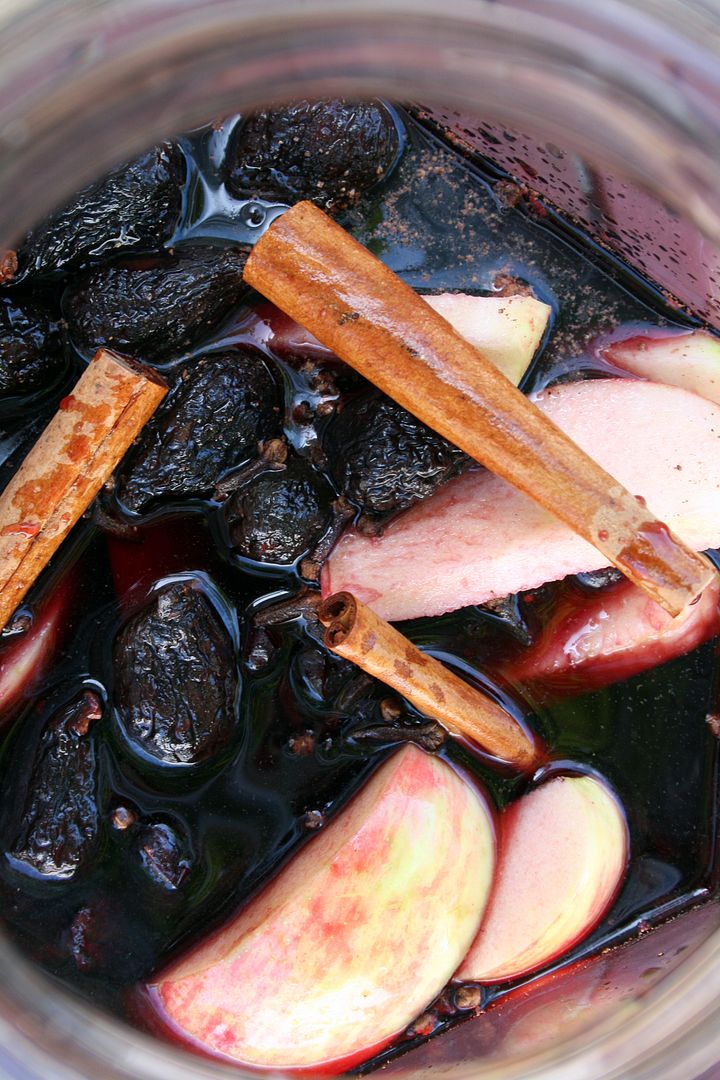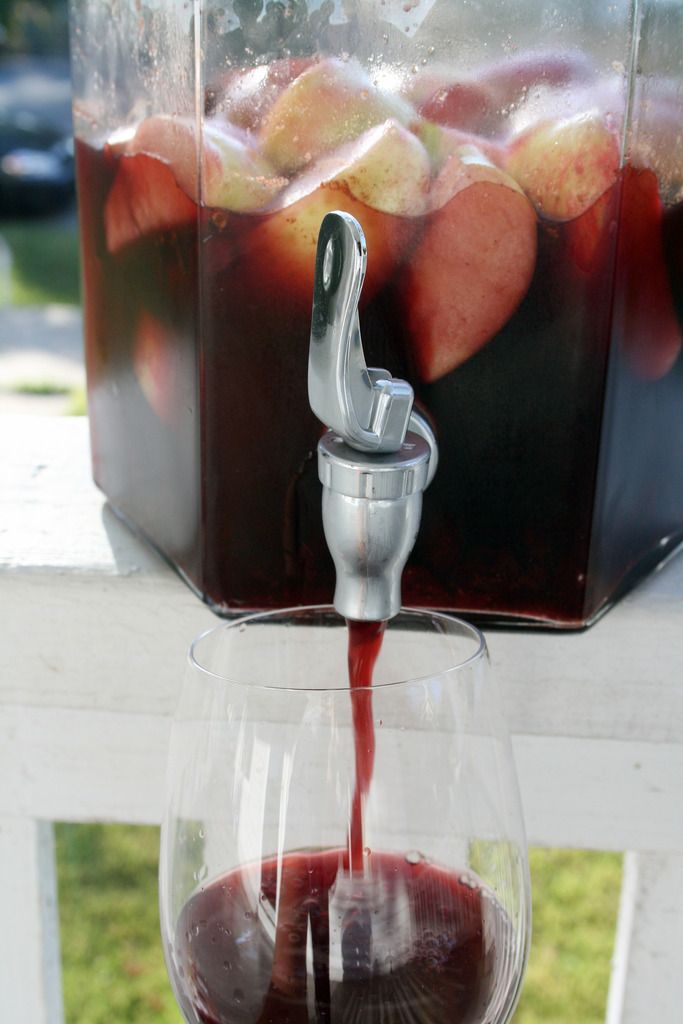 The apple cider and red wine mix together with the spices to make a very aromatic and tasty cocktail. Be careful though, when you add the champagne it becomes very potent! It's your very own witch's brew.
Look at that magic in a glass. It's a perfect complement to cooler weather and would be great to serve at a Halloween party, fall bonfire or if you just want a little something special on a weekend after you've gone to the pumpkin patch. Try it out and let us know how you like it!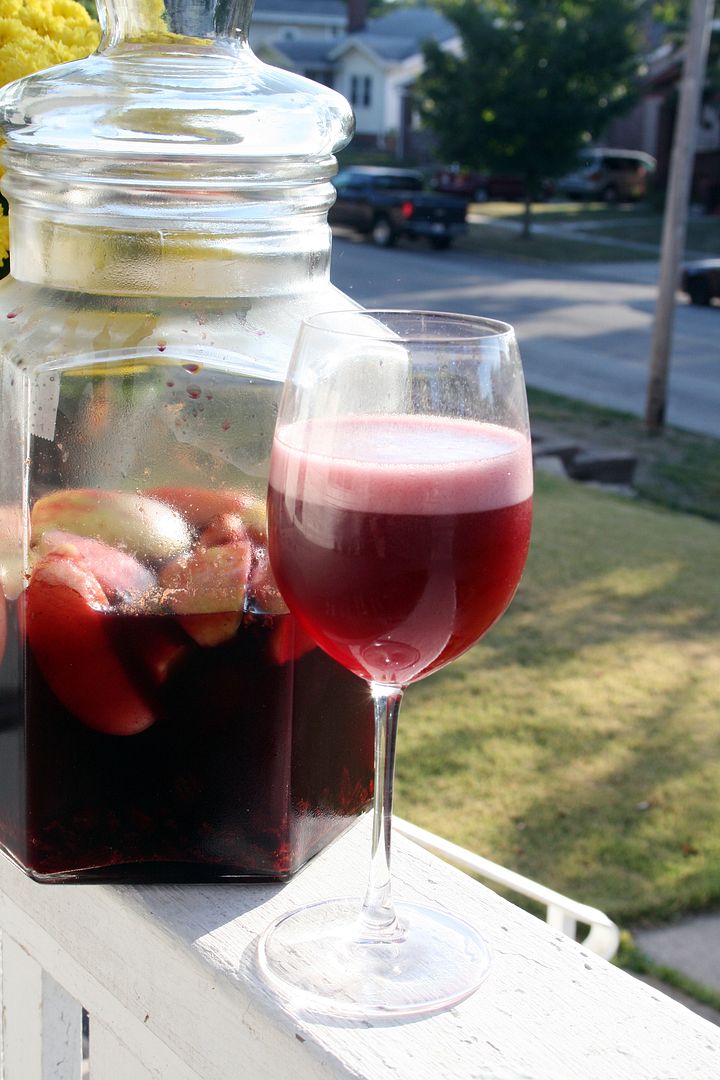 Cheers!
Jodi