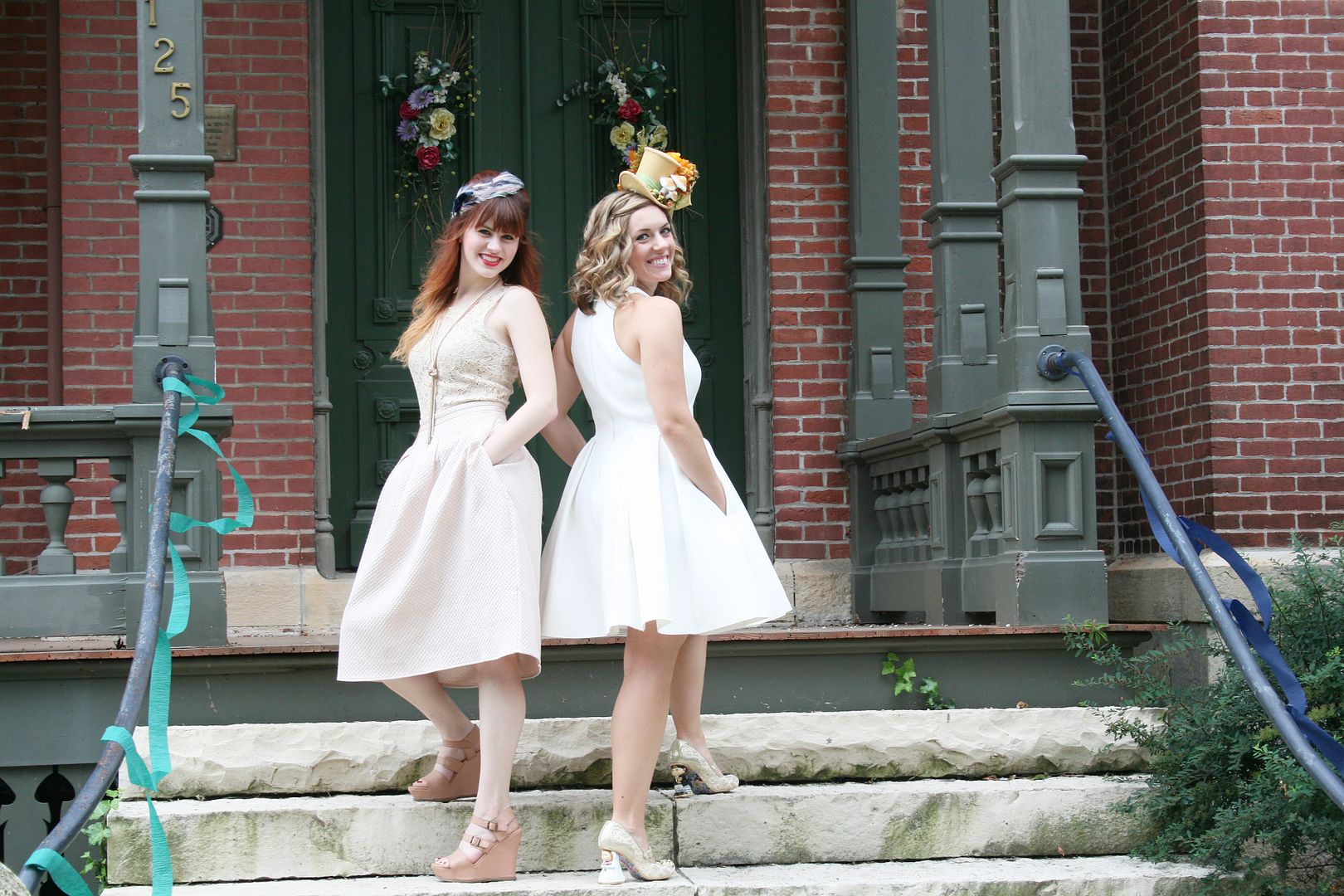 A couple of weekends ago, my lovely bridesmaids (including Molly), family and friends threw a bridal shower in my honor. We decided a proper British tea party with Mad Hatter touches was in order to celebrate my upcoming nuptials. I have to say, I have the best people in my life and this celebration proved it. It was absolutely perfect!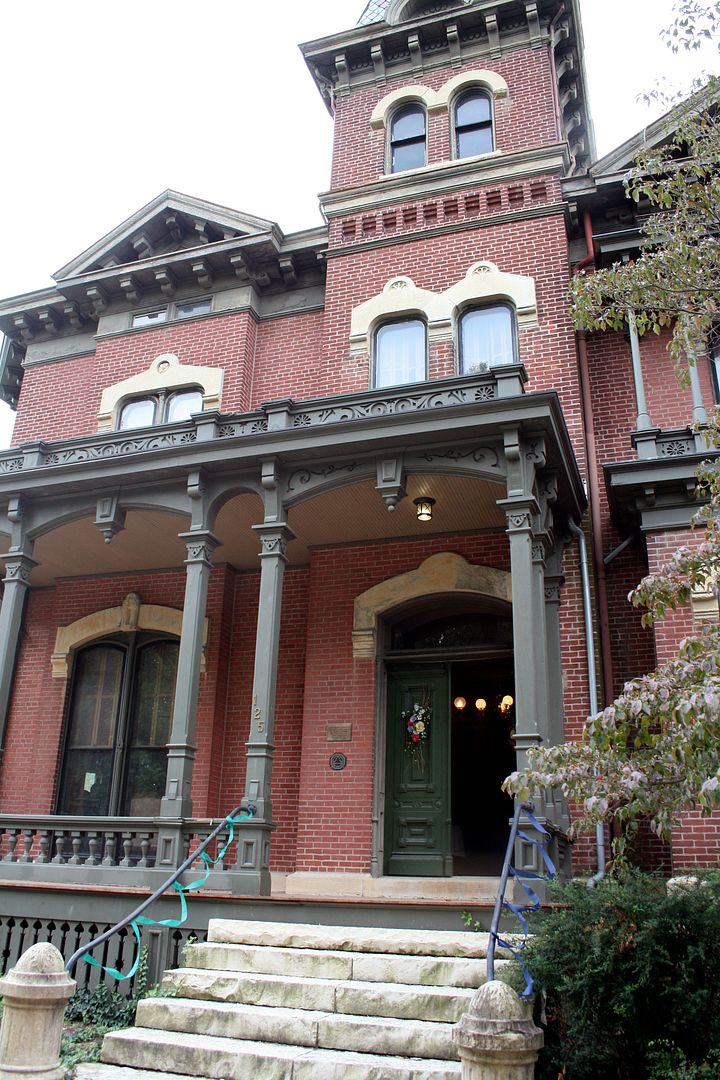 For a proper tea, the best place is the
James Millikin Homestead
in my hometown, Decatur, IL. It is steeped in the rich history of the area and the Millikin family themselves. I really recommend visiting it if you are in the area or reading about it online. It's a gorgeous house with a magnificent story!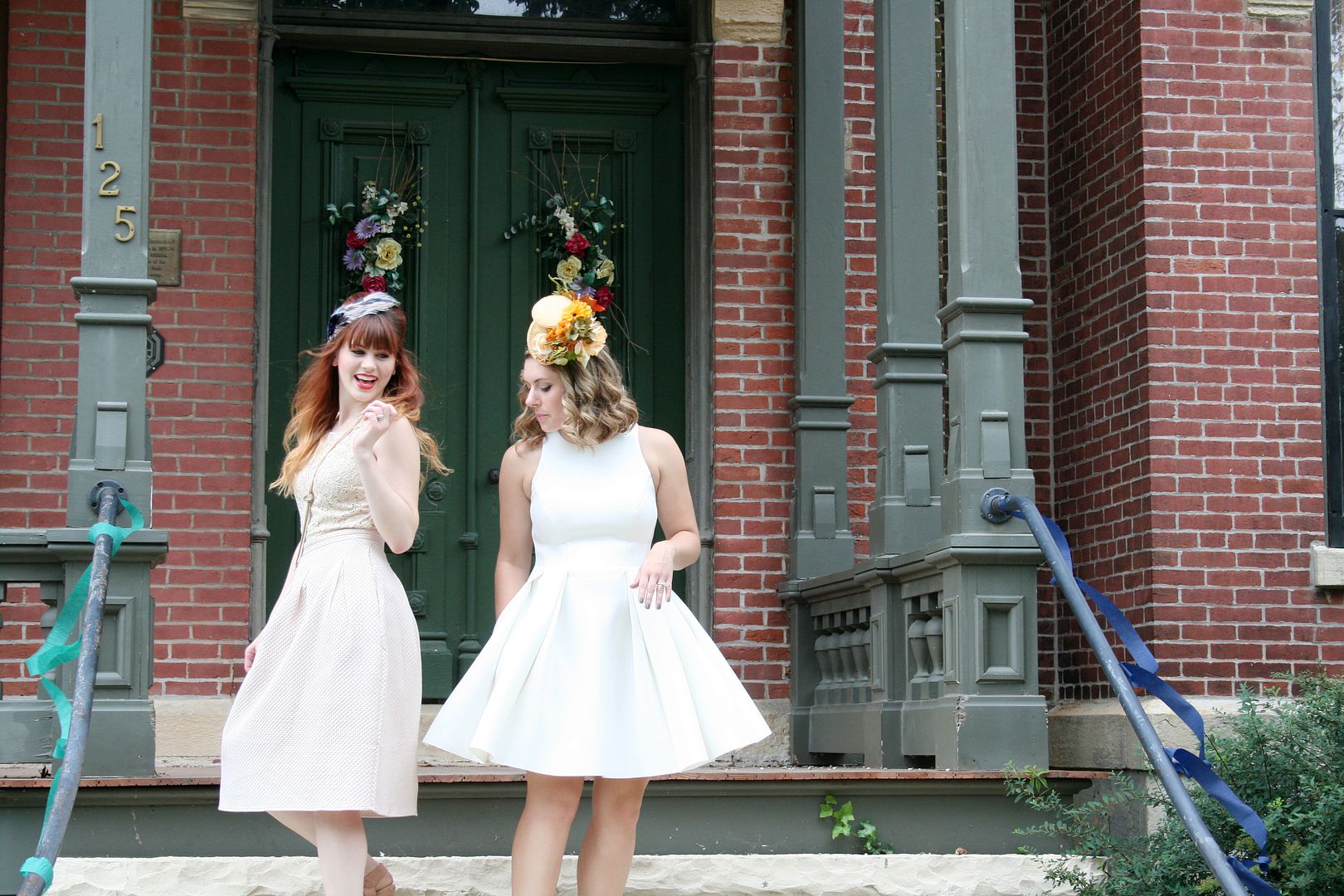 Since this was a proper tea party with Mad Hatter tendencies, everyone was asked to wear a hat or fascinator. I spent
weeks
deciding on the perfect one and ended up choosing one from an Etsy shop called
Chiki Bird
. It took me weeks to decide because they have so many options, I had trouble picking just one! I am now looking for excuses to buy another.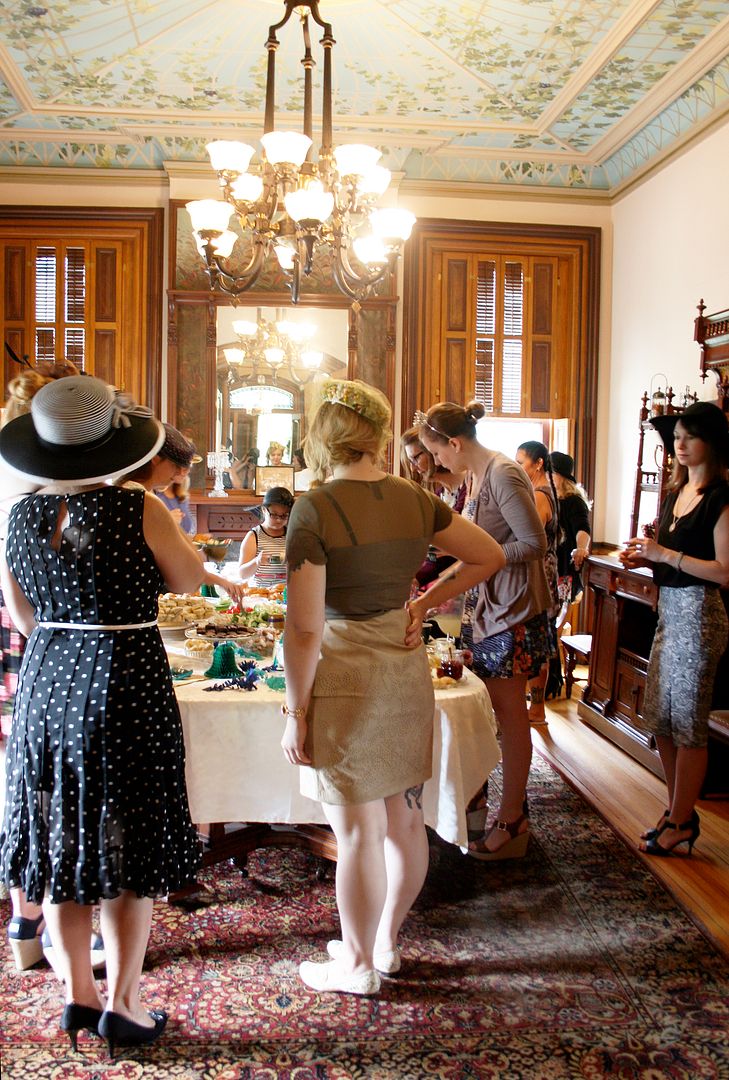 Part of the reason I decided on a tea party was because my fiance's grandparents hailed from Scotland and his grandmother loved tea time and scones with clotted cream. Also, who doesn't love a good tea party? Especially one where you can dress up and wear a fun hat!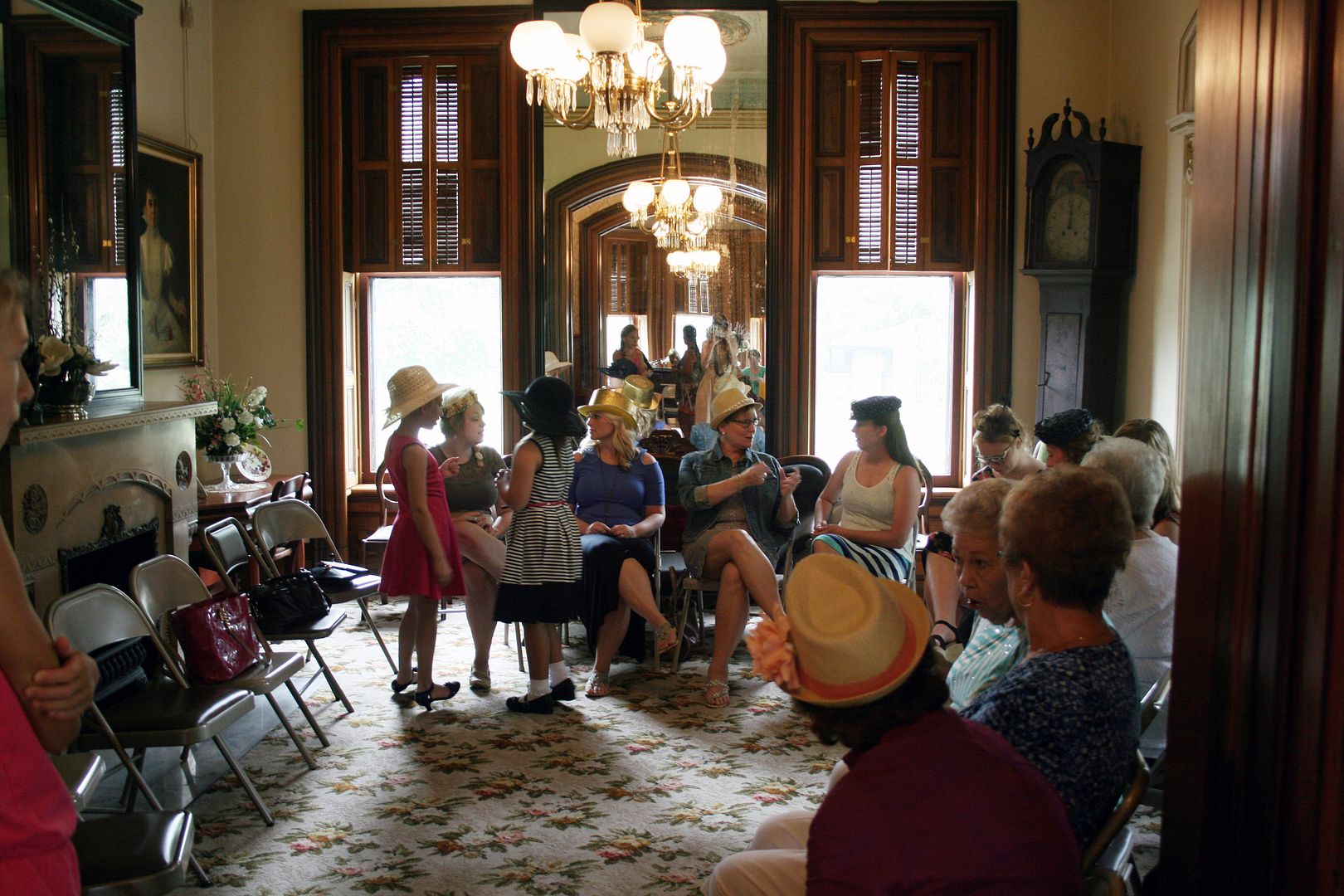 My bridesmaids and family really did a knockout job of planning, decorating and making the food and tea for the party. Molly was head of the decorating committee and she really knocked it out of the park with her artistic touch to the decor. Thanks to my talented aunt and grandma, we enjoyed homemade scones, clotted cream, black currant jam, lemon curd, the most delicious cupcakes you've ever tasted (shaped into a wedding dress), cucumber tea sandwiches, chicken salad croissants, veggie trays, tiny candies and more! My maid of honor also made the best Pimm's Iced Tea this side of the Atlantic.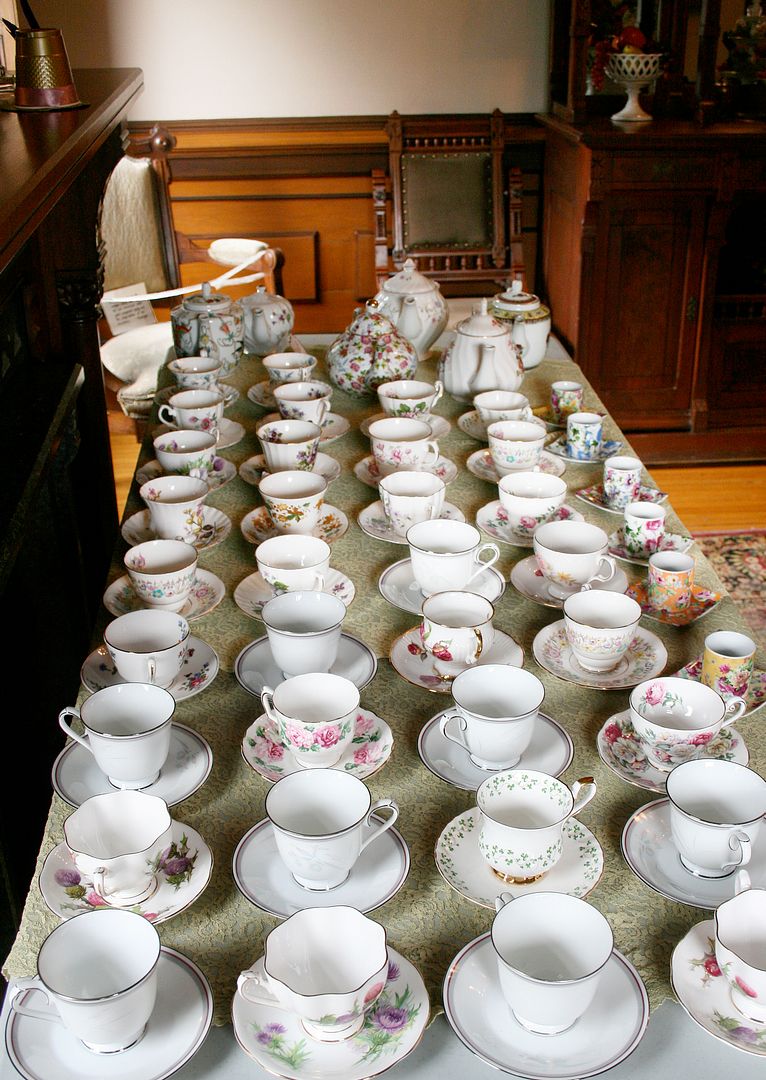 My fiance's stepmother also graciously let us borrow her collection of exquisite tea cups, saucers and tea pots! Each one is unique and they really added an extra special touch to the party.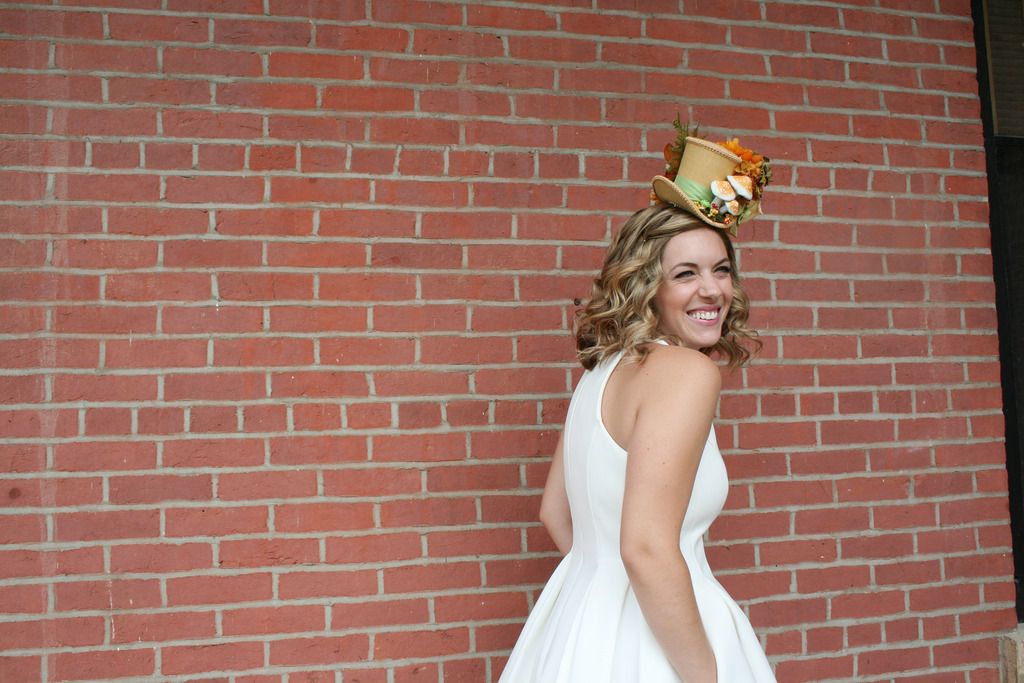 Now, I know what you're thinking. But what did you wear?! I had a lot of ideas leading up to the shower, but only one just really clicked. It was this amazing dress that I found at ASOS. It's, white and poofy, what more do you need?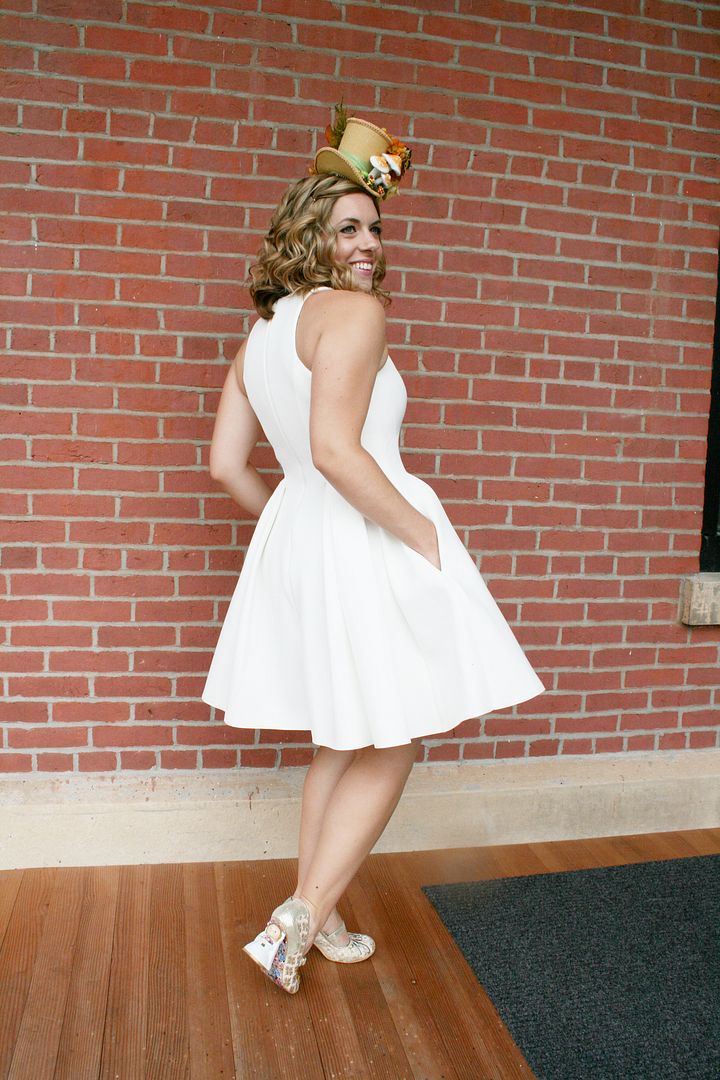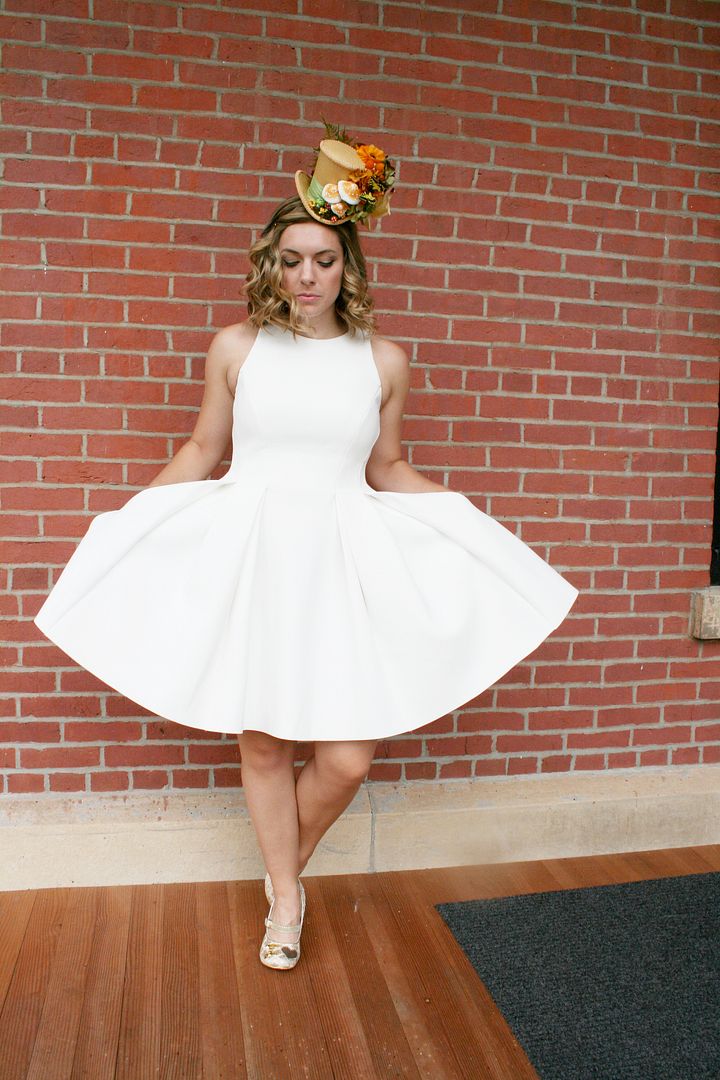 All topped off of course with these fantastic shoes. I saw them and had to have them! I can even make them kiss by tipping back on my heels. A perfect "mad" accessory to complement the entire day.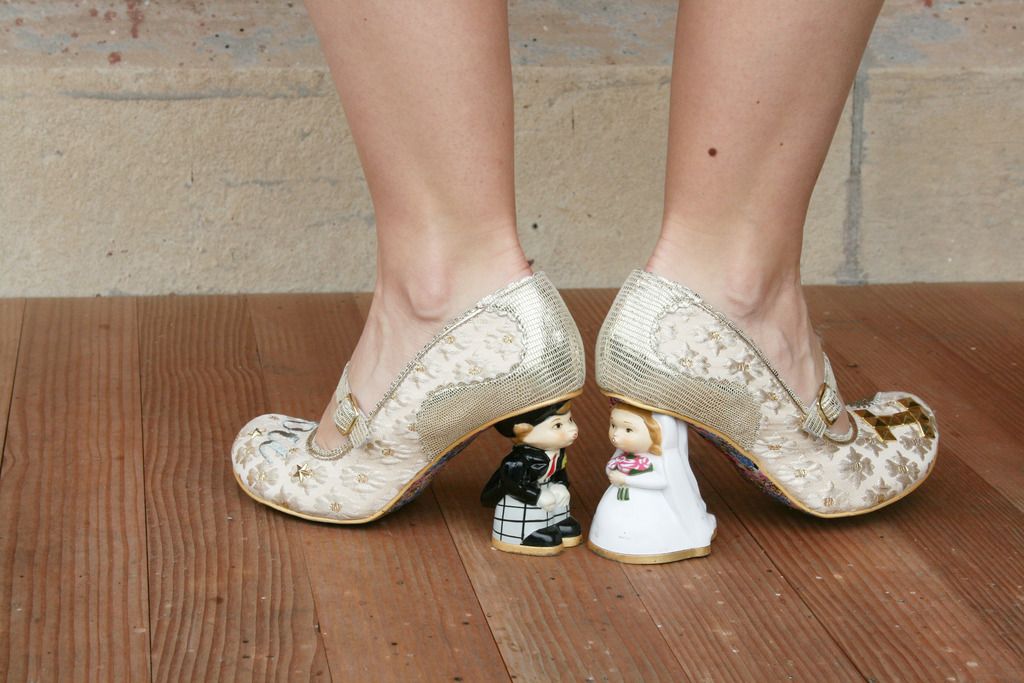 -Jodi