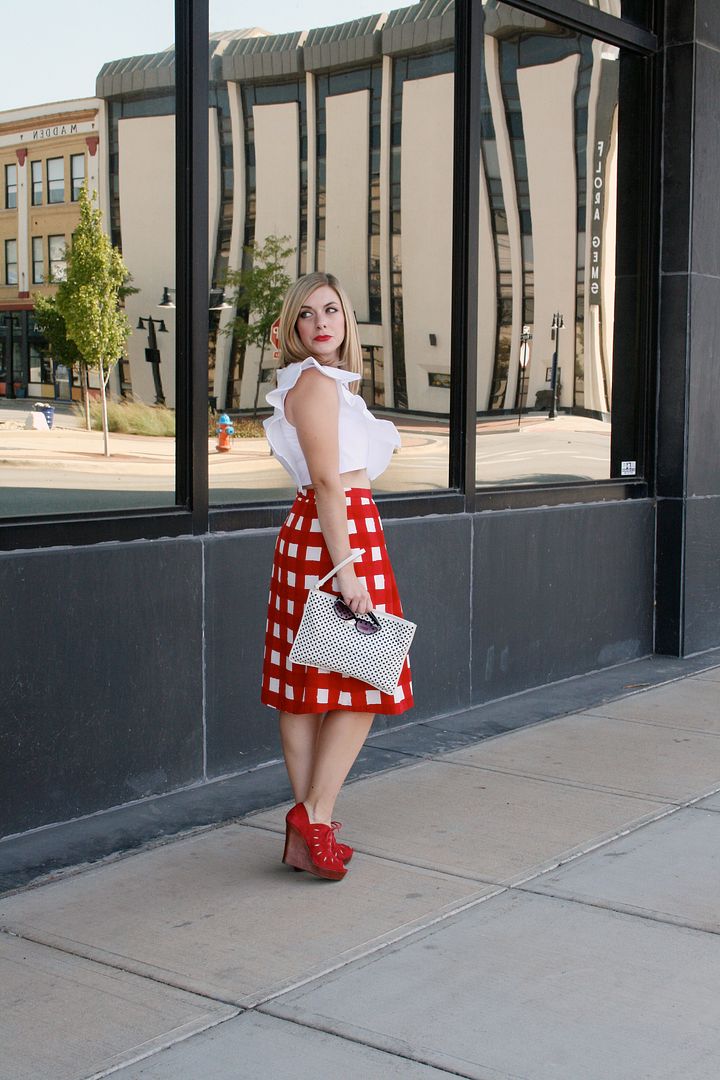 I have a confession to make. If an article of clothing is checked in any way (plaid, gingham, you name it) I immediately fall in love with it and have to have it. Heck, if anything has the slightest plaid pattern on it, I turn into Smeagol and start murmuring to myself. This has led to half of my closet, and home, being checked in some way.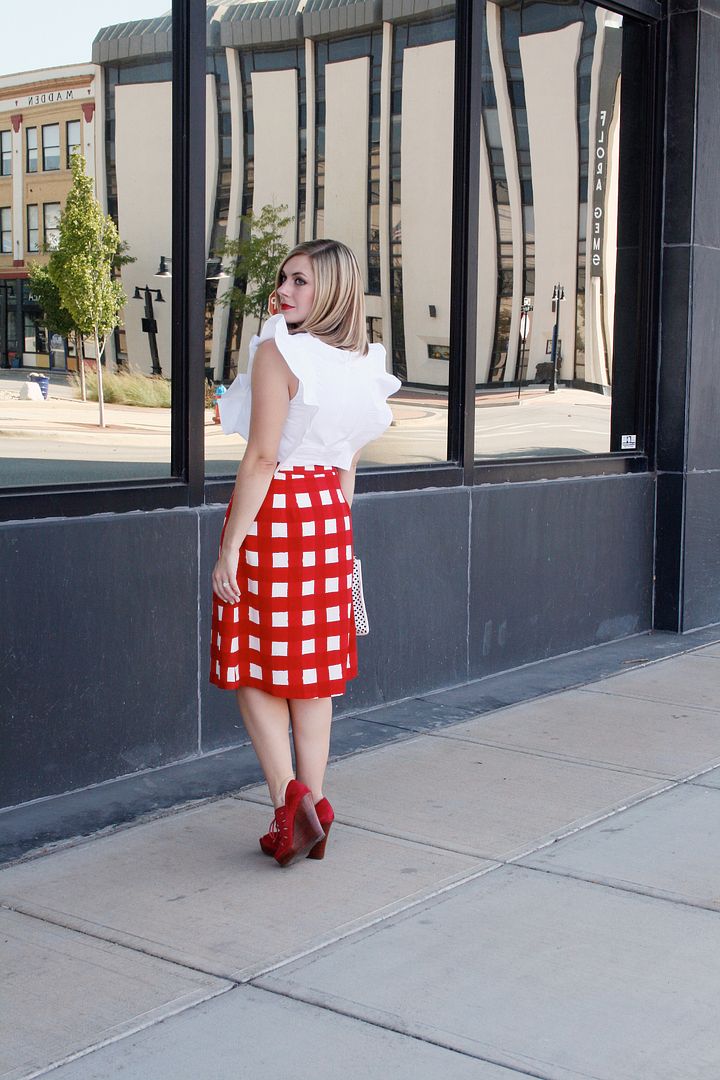 This skirt was certainly no exception. Plus, it was on sale. Can we say no-brainer? Since the temps are still hovering in the mid 80's here, I figured it was a good time to get some last minute wear out of this outfit. The deep reds help it feel slightly fall like, while the crisp white ruffles on the crop top keep it fun and light. I am always looking for an occasion to wear these shoes as well and this seemed like the perfect opportunity!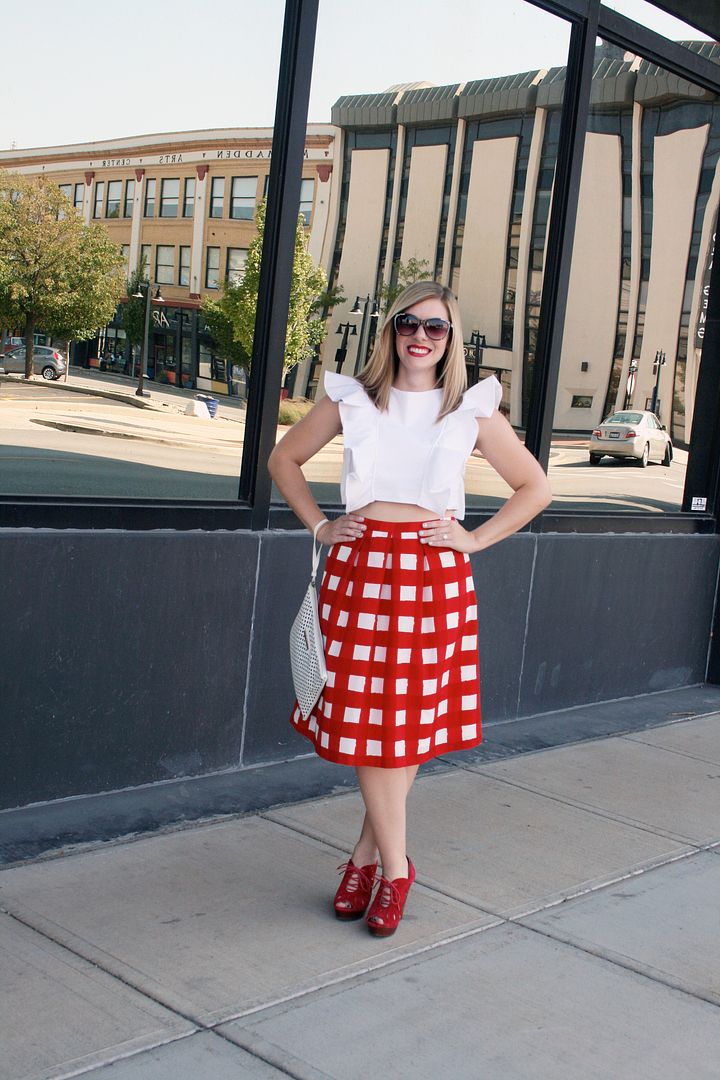 Speaking of plaid, are you guys excited about the plaid items coming to Target? You can bet your bottom dollar that I have been stalking the Target website keeping an eye out for them. I believe some more got released a couple of days ago, so go and get ya some! I'm waiting for the plaid mounted deer head (fake, of course) to make it's debut. I wonder how my fiance will feel about hanging that over our mantle?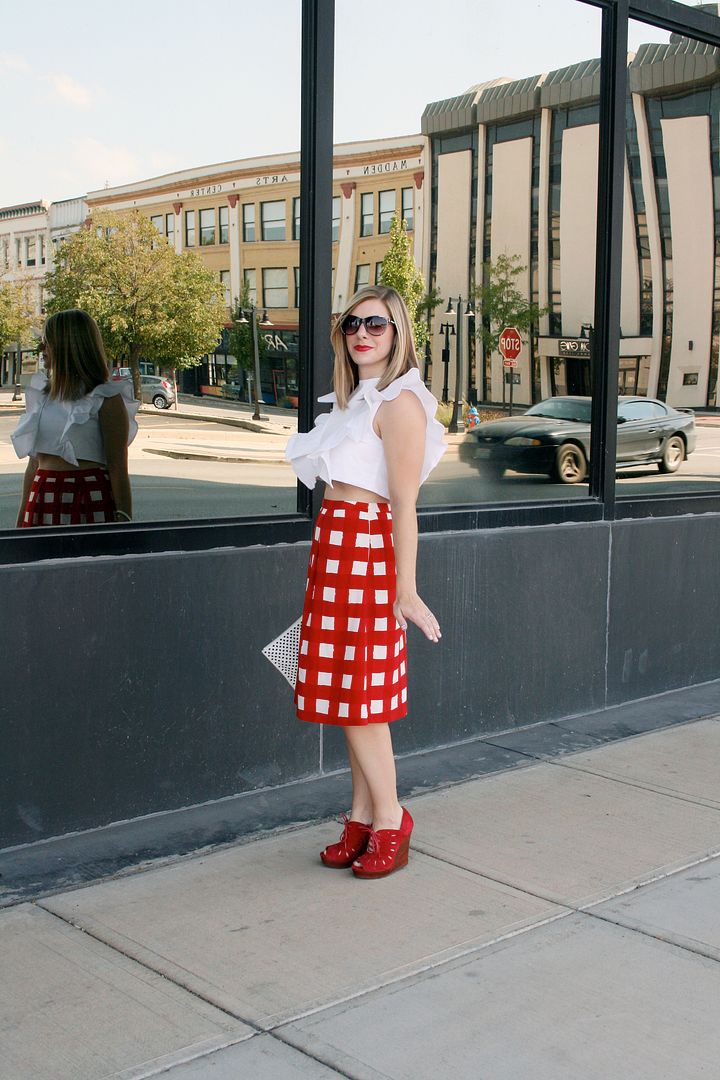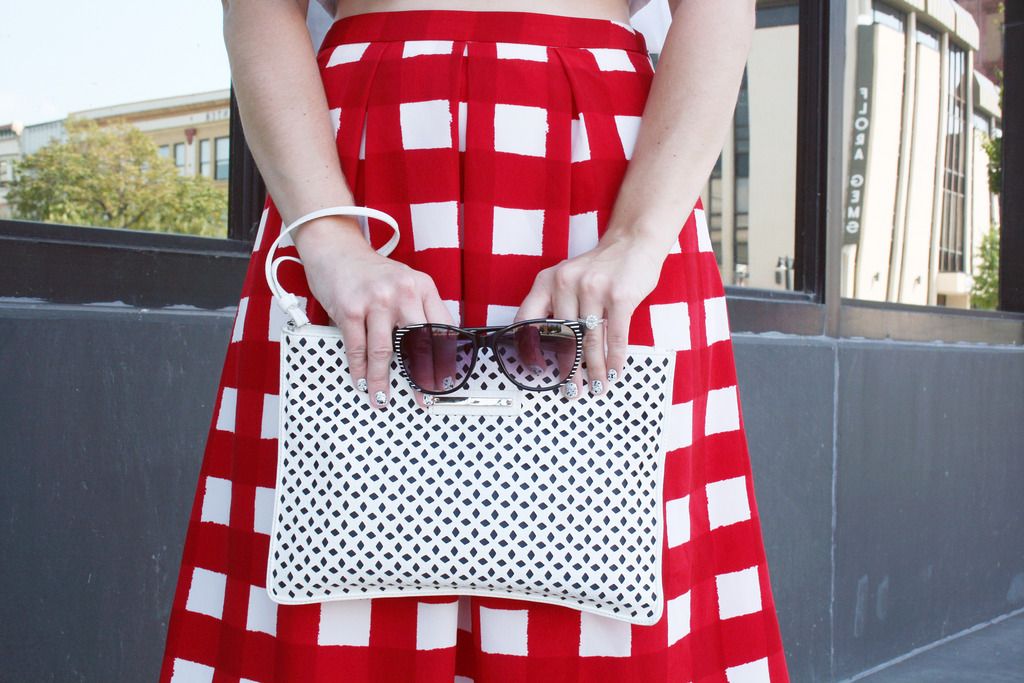 Outfit details: Top:
Viva Aviva
, Skirt: The Limited, Wedges: Seychelles, Clutch: The Limited, Sunglasses: GAP