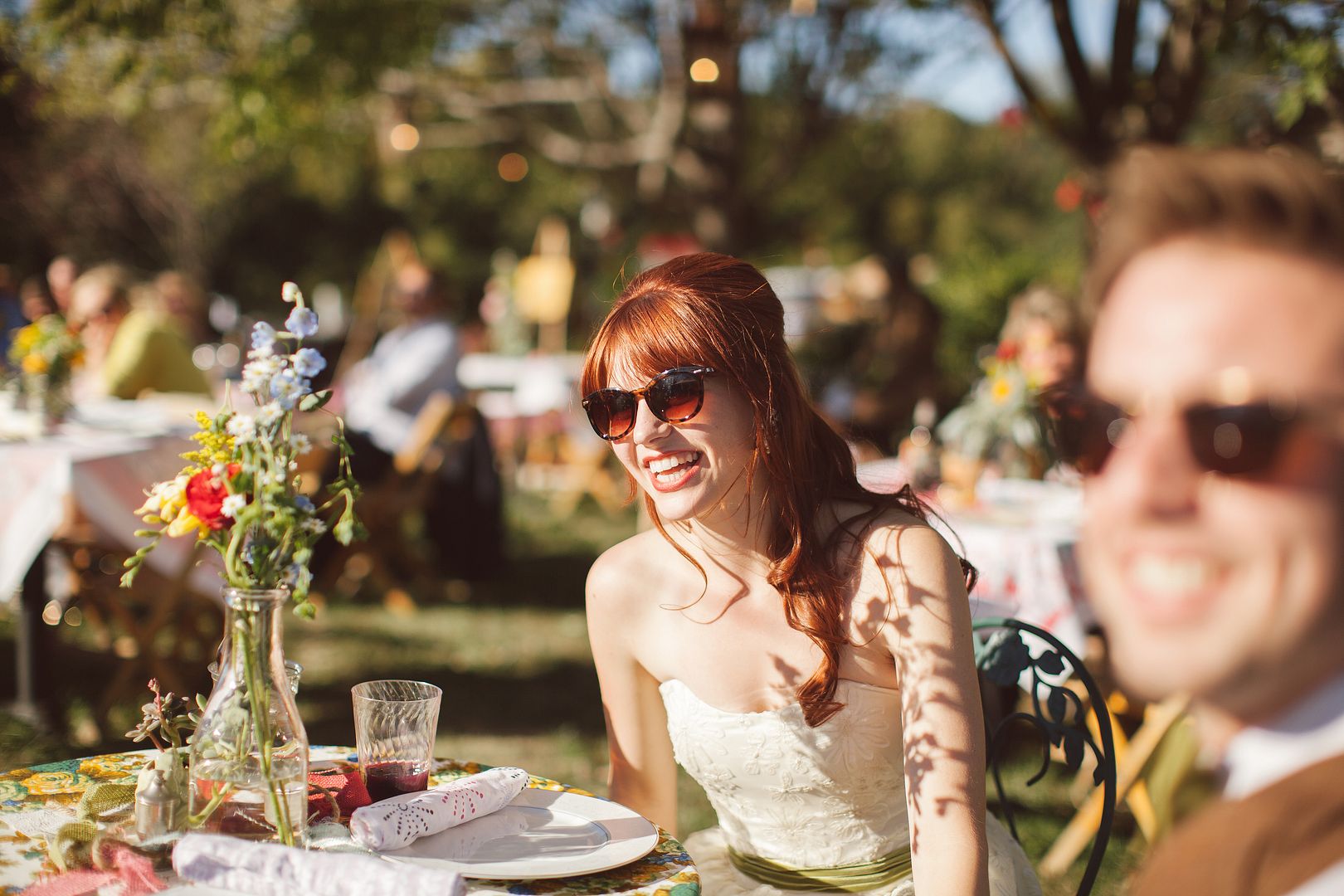 Yesterday, my husband and I celebrated our 3rd wedding anniversary. Since I had such a blast planning the retro and whimsical details of the wedding, I thought this would be the perfect time share a little slice of the day with you!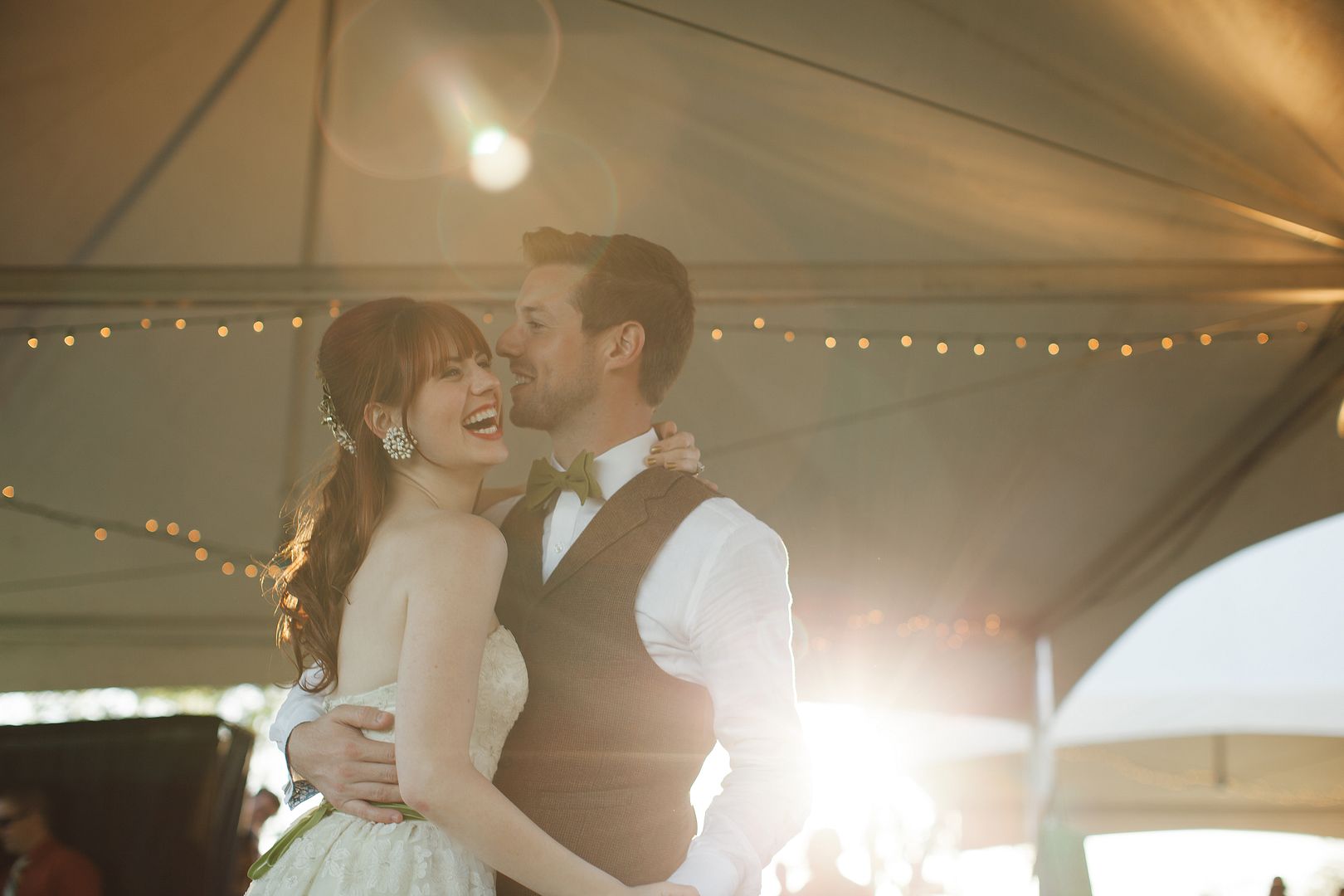 Everyone says it, but our wedding really was the best day of our lives (thus far!). Not only were we surrounded by all our loved ones, but it absolutely was a labor of love. We were married in my parents' yard with decorations I made by hand. We had desserts made with wild blackberries from their property, flowers my mom arranged, chickens my aunt helped corral, napkins my mother-in-law sewed, and landscaping my dad spent countless hours on. Jodi even did my makeup (she's so good at it, I'm disappointed she can't do my makeup on her own wedding day, but I guess she has more important things to worry about!). This day was a group effort if there ever was one.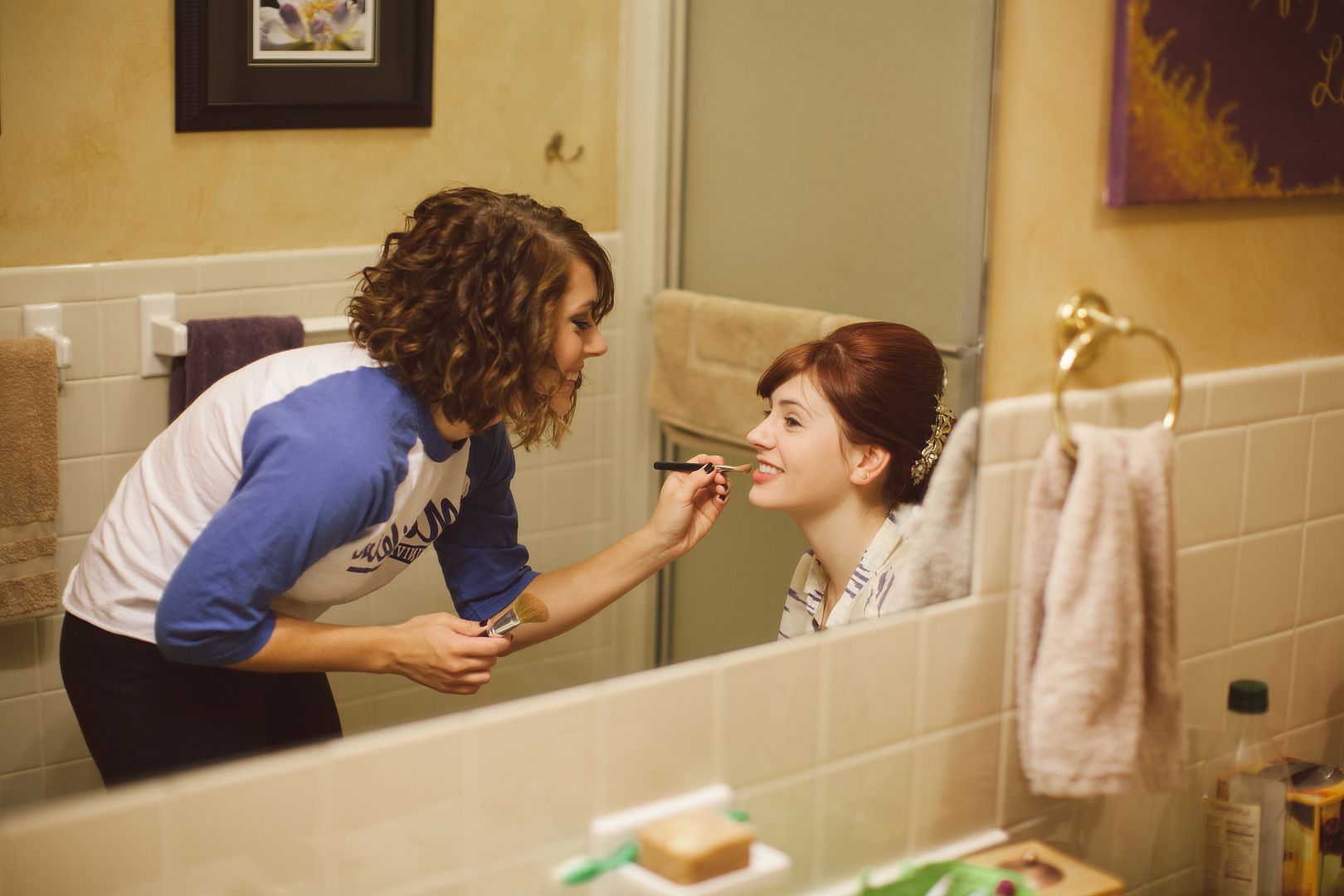 When first planning our wedding, my mom was doing her best to wrap her head around the theme I was going for, and I finally said something about how it was basically an upscale picnic. That clicked, and we took it and ran. I could go on for entirely too long about the artistic direction and a breakdown of the day, but this is a blog post and not a novel, so I've rounded up six of my favorite (and most unique) aspects of the day to share with you.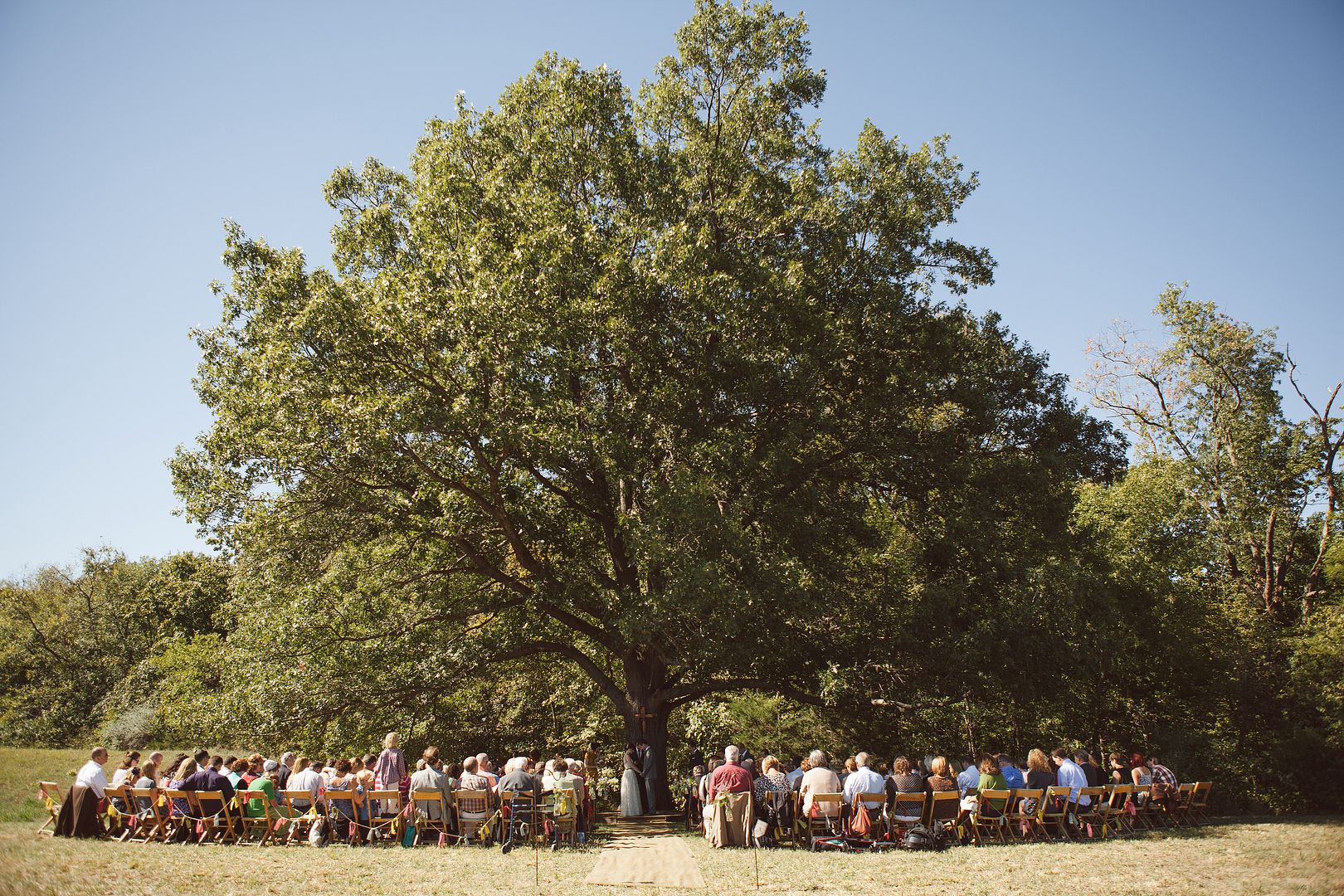 1. Vintage Galore.
From thrifted tablecloths, to rented mismatched China and kitschy planter centerpieces, to my wedding jewelry, we mixed old and new to make a whimsical wonderland. Somehow this crazy vision of mine came together and I couldn't have been more pleased. Our families were probably relieved not to have to be on constant lookout for $5 dining tables, too!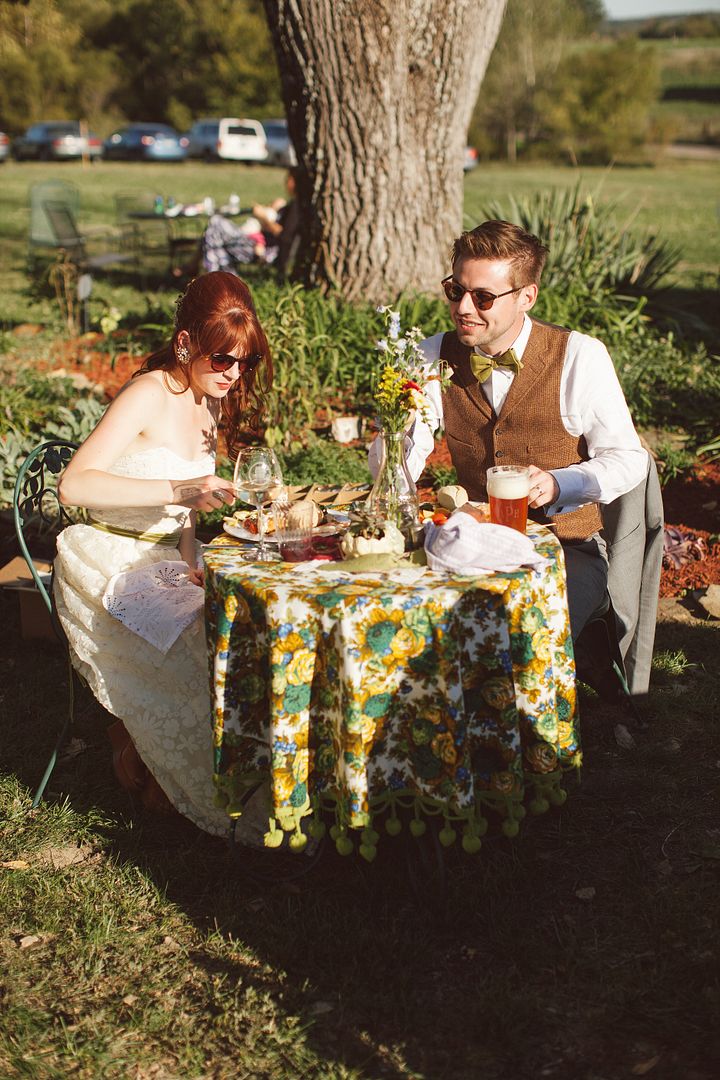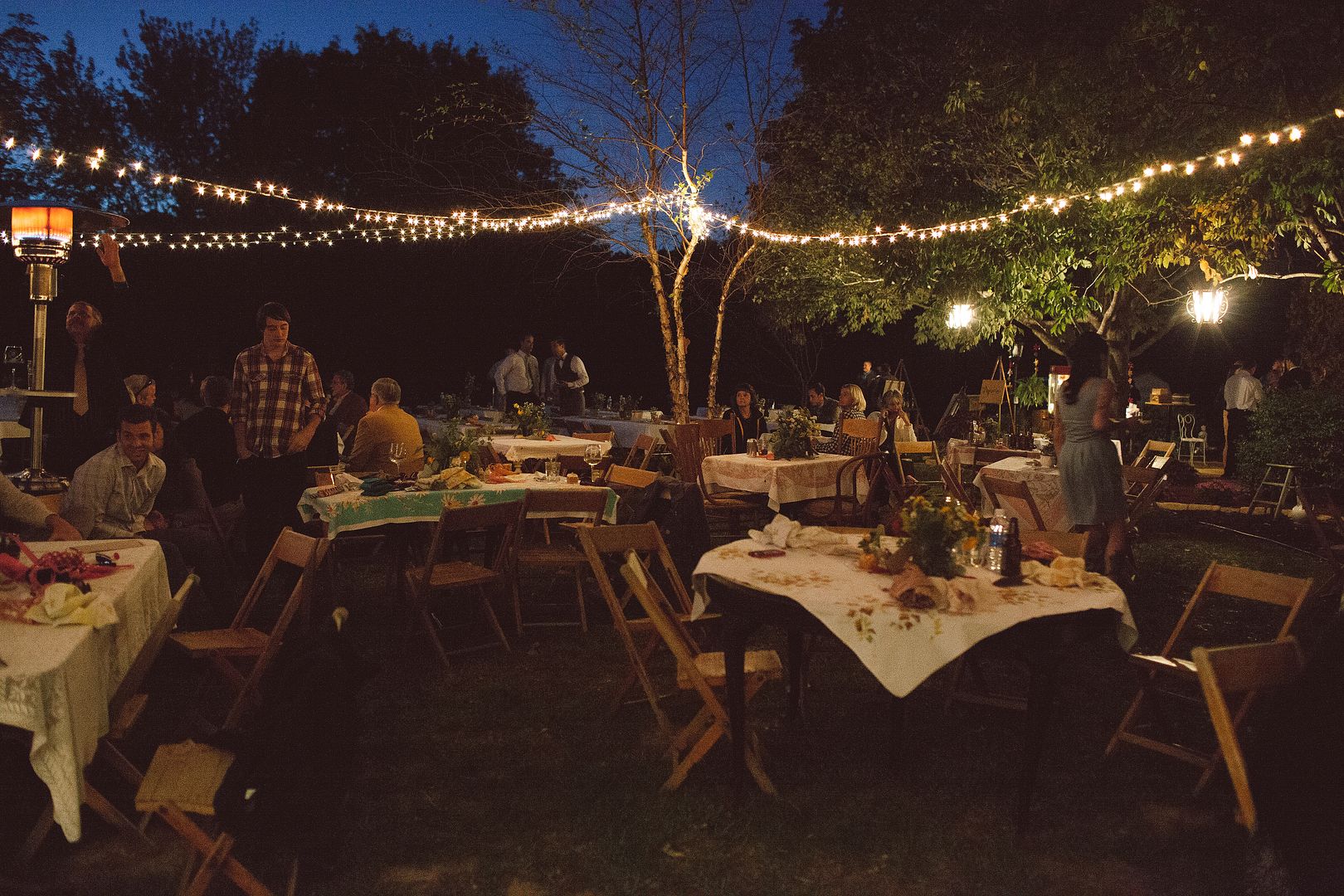 2. Chickens!
My parents raise small flocks for eggs, and we didn't think it made sense to have them cooped up (pun intended) while everyone was celebrating around them! So, my mom painted the coop to match the décor, we added some fun flowers to the chicken wire, and put them in little handmade bow ties to match our colors. And, yes, they did specifically get some beautiful white fluffy silkies (or as we called them, "wedding chickens") just for the event! These were also great entertainment for the kids.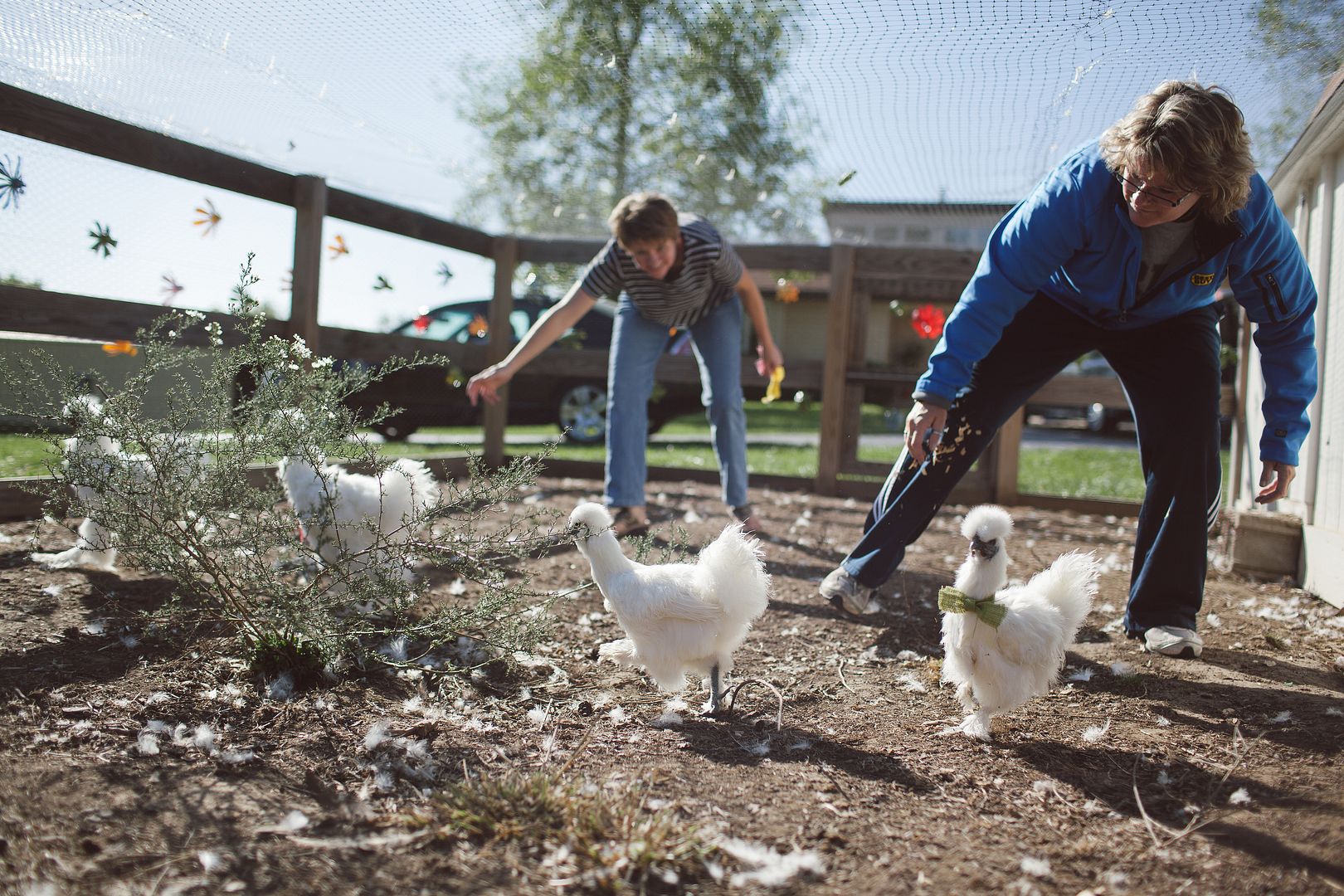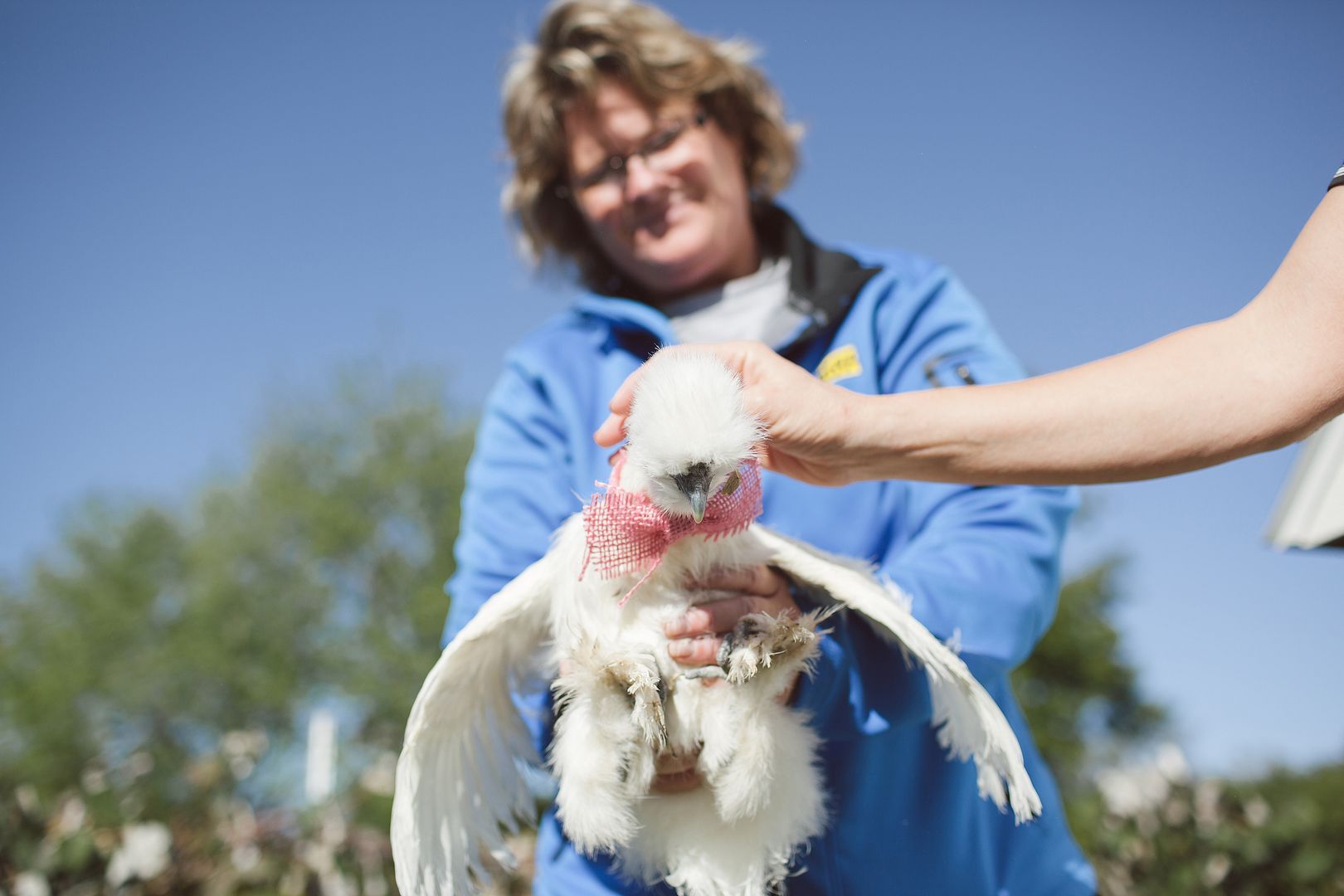 3. Thumbprint Guest Book.
Our unconventional guest book was another favorite of mine. Our friend,
Katie
, who illustrated our programs, too, drew us a lovely tree that people added their fingerprints to. It was perfect to have this thumbprint tree because we actually got married under a large oak tree. It's now hanging in our living room, rather than tucked away in a book, which I love.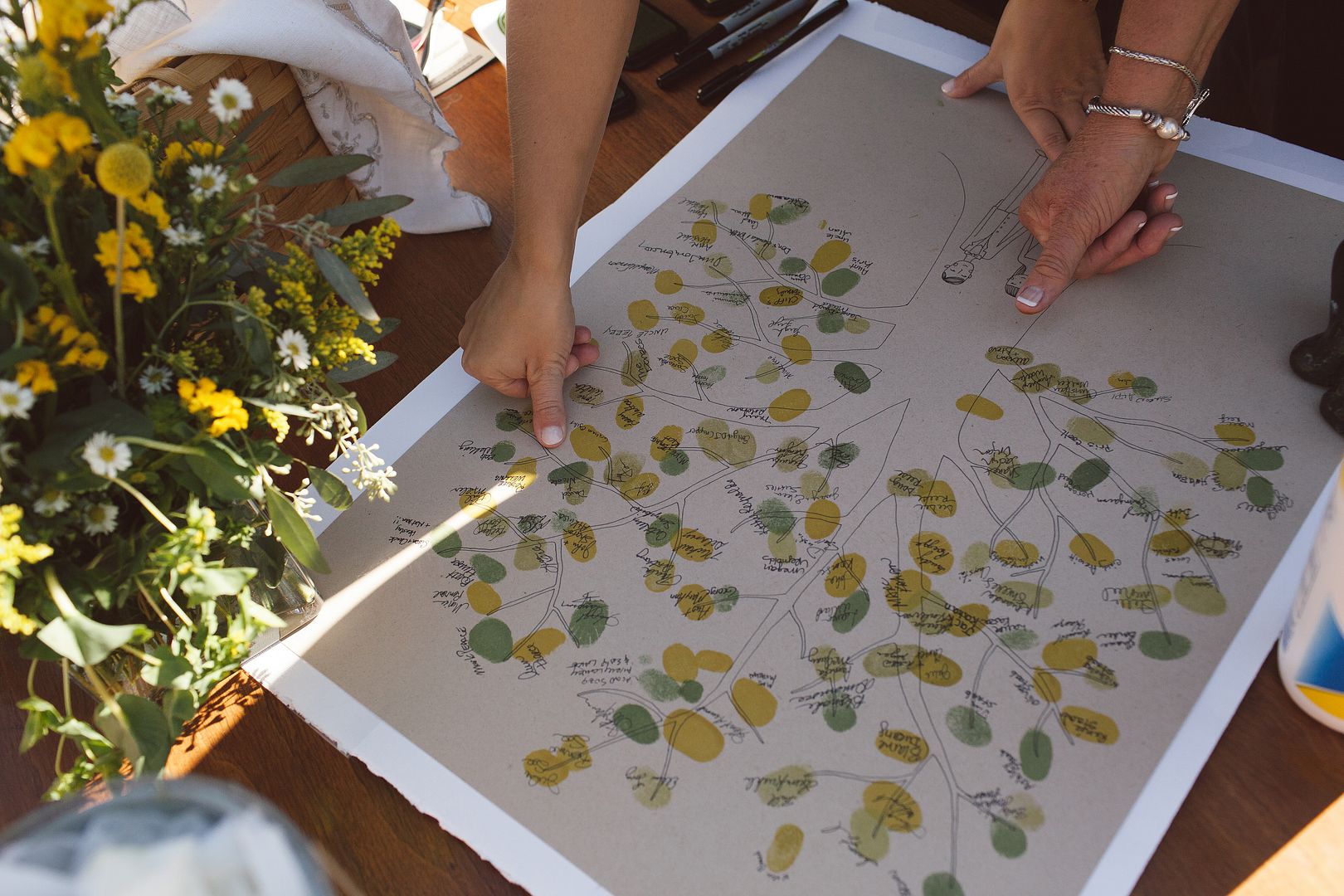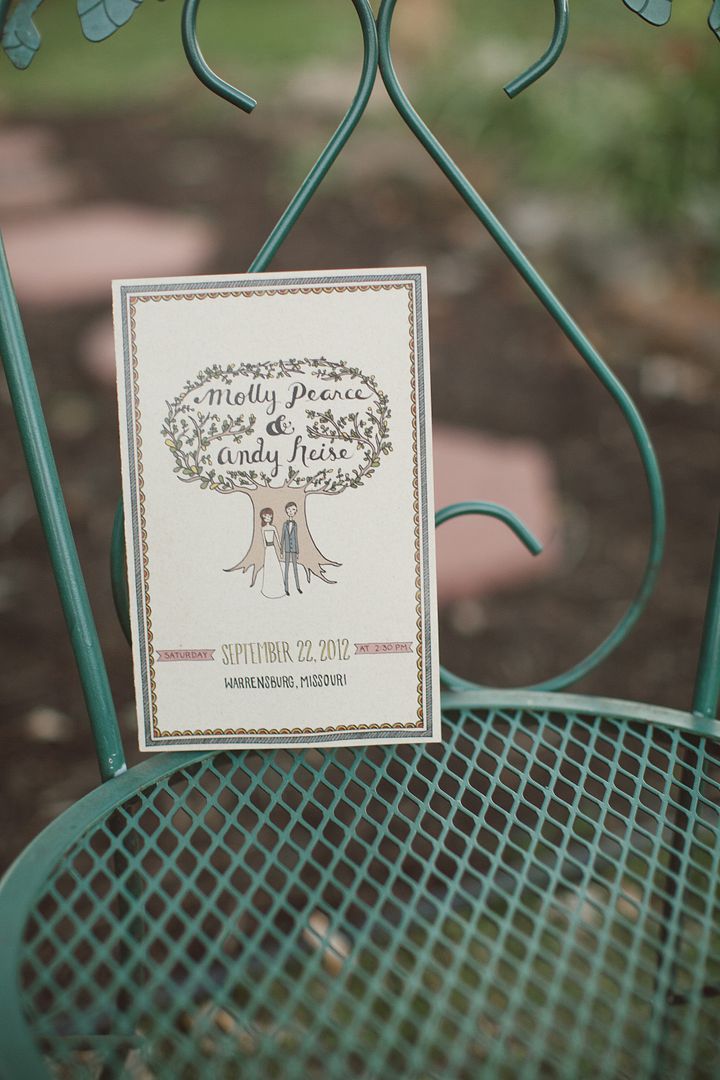 4. Mismatched bridesmaids.
Another decision I'm so glad I made was to have mismatched bridesmaids dresses. I gave everyone a color swatch to aim for, and I love the eclectic and individual look it created. This wouldn't necessarily work for every wedding, but it was perfect for an upscale picnic.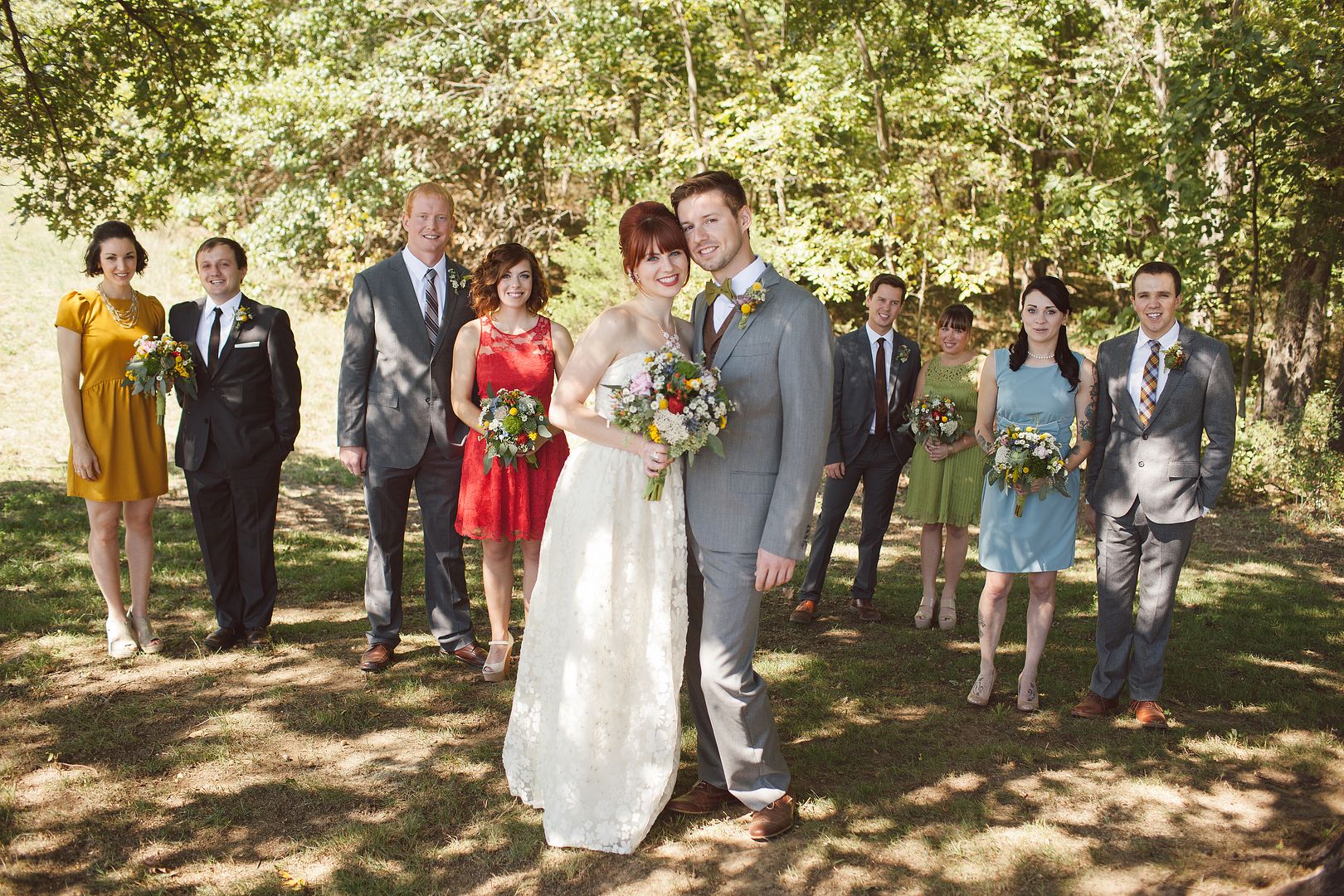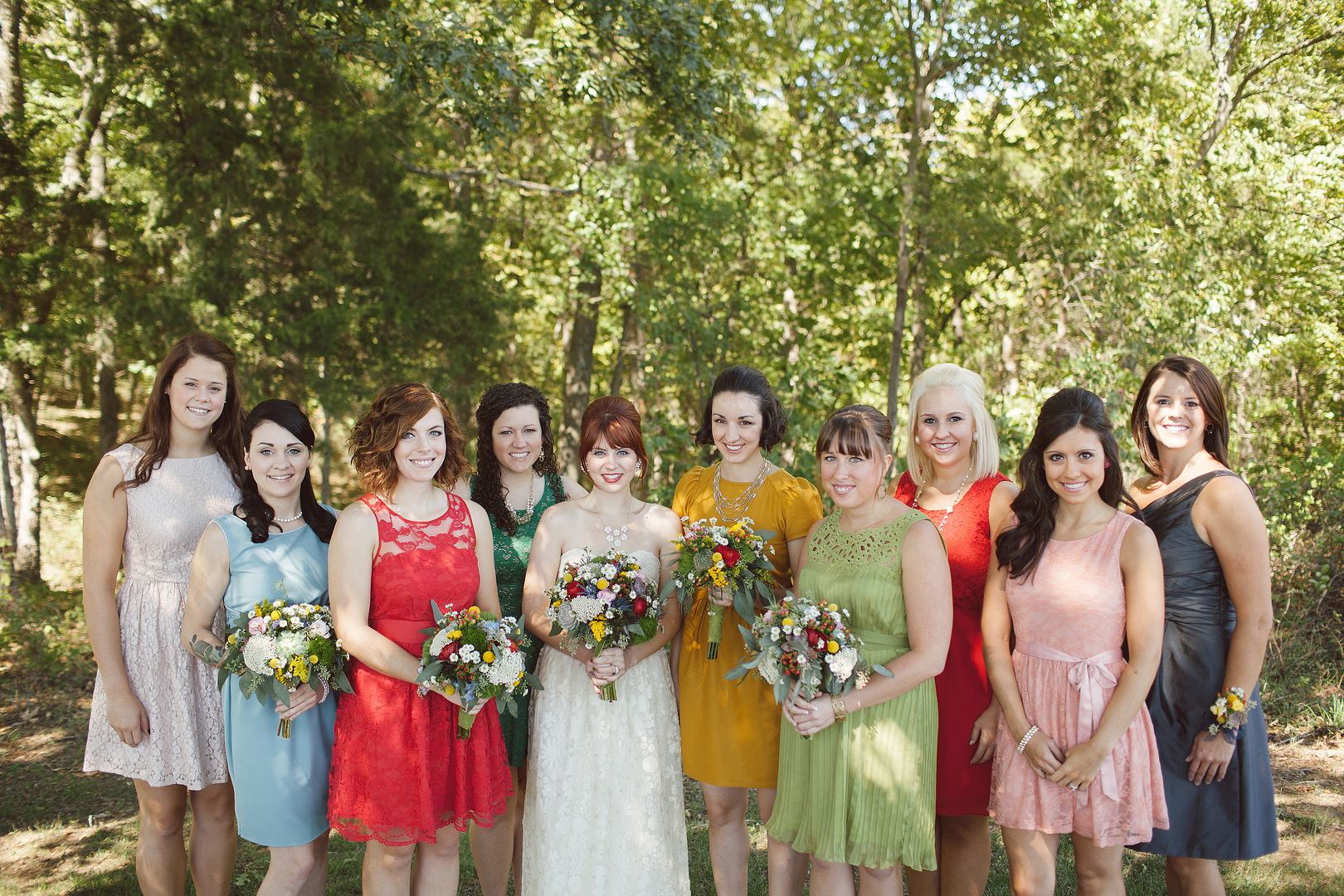 5. Outdoor games.
I think sometimes if the wedding and reception are in the same place, there can be a bit of awkward downtime while the couple shoots a couple of photos and greets everyone. This provided a fun family and adult activity that people really enjoyed.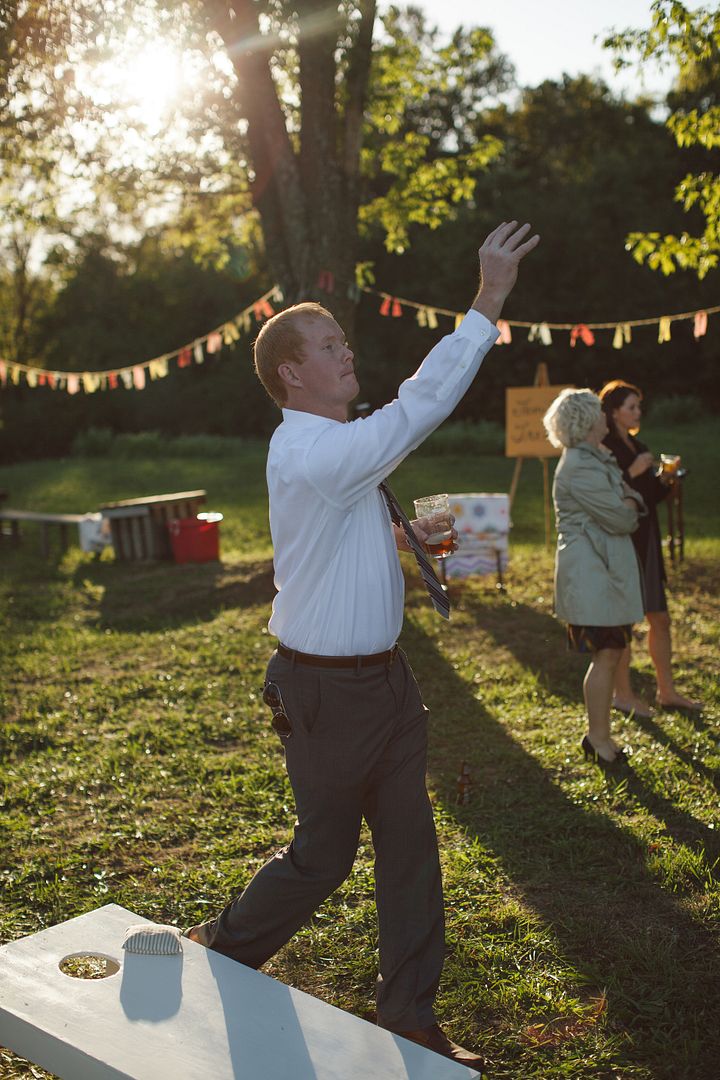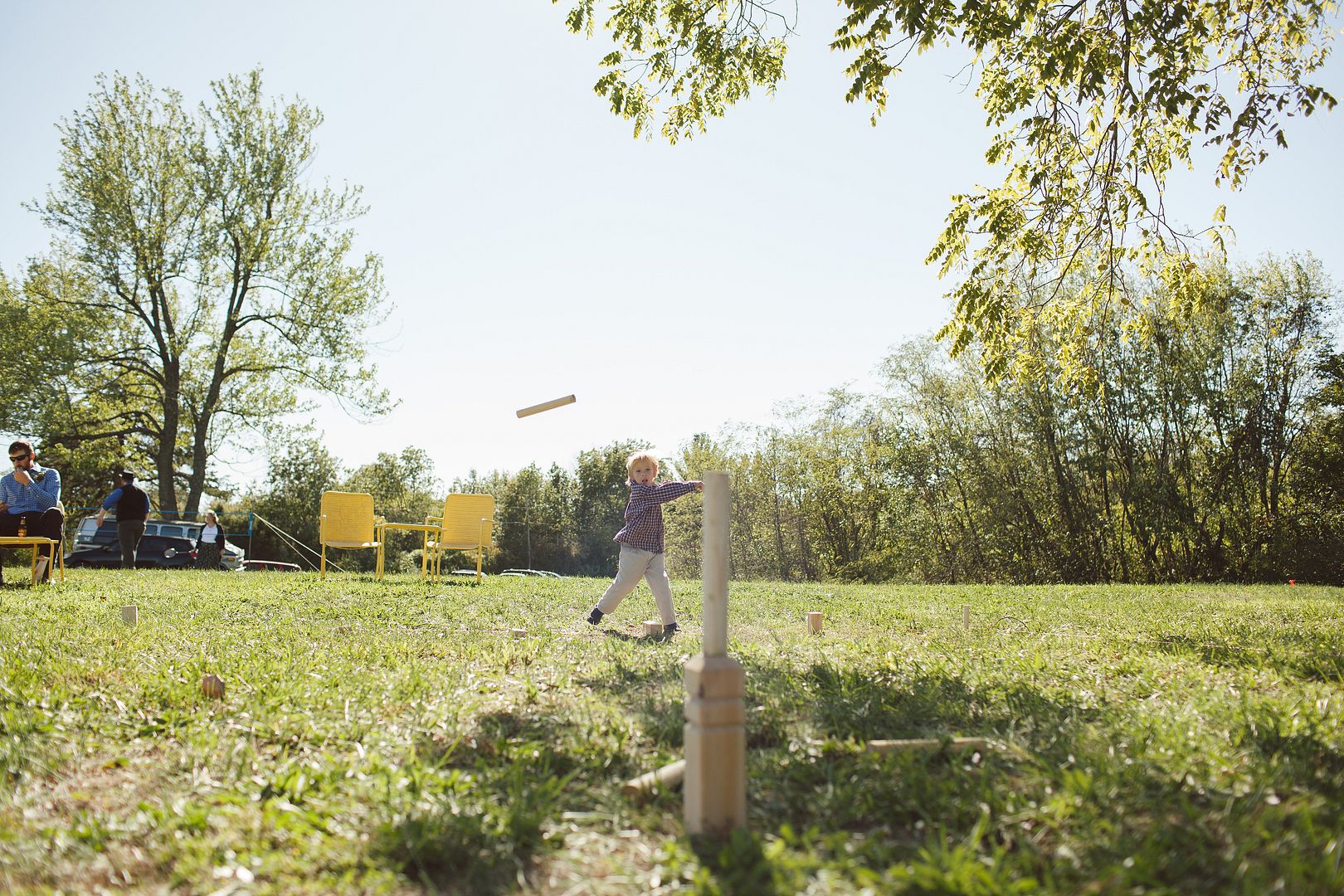 6. DIY Hairpiece.
My homemade hairpiece was the wildcard winner of the day. I looked high and low for retro-looking hairpieces, and all of them were, um, a little out of my price range. So, I got some vintage jewelry from a couple of places on Etsy, and a hair comb from Hobby Lobby. I figured I didn't have anything to lose if it didn't work. It ended up working perfectly and costing less than $10!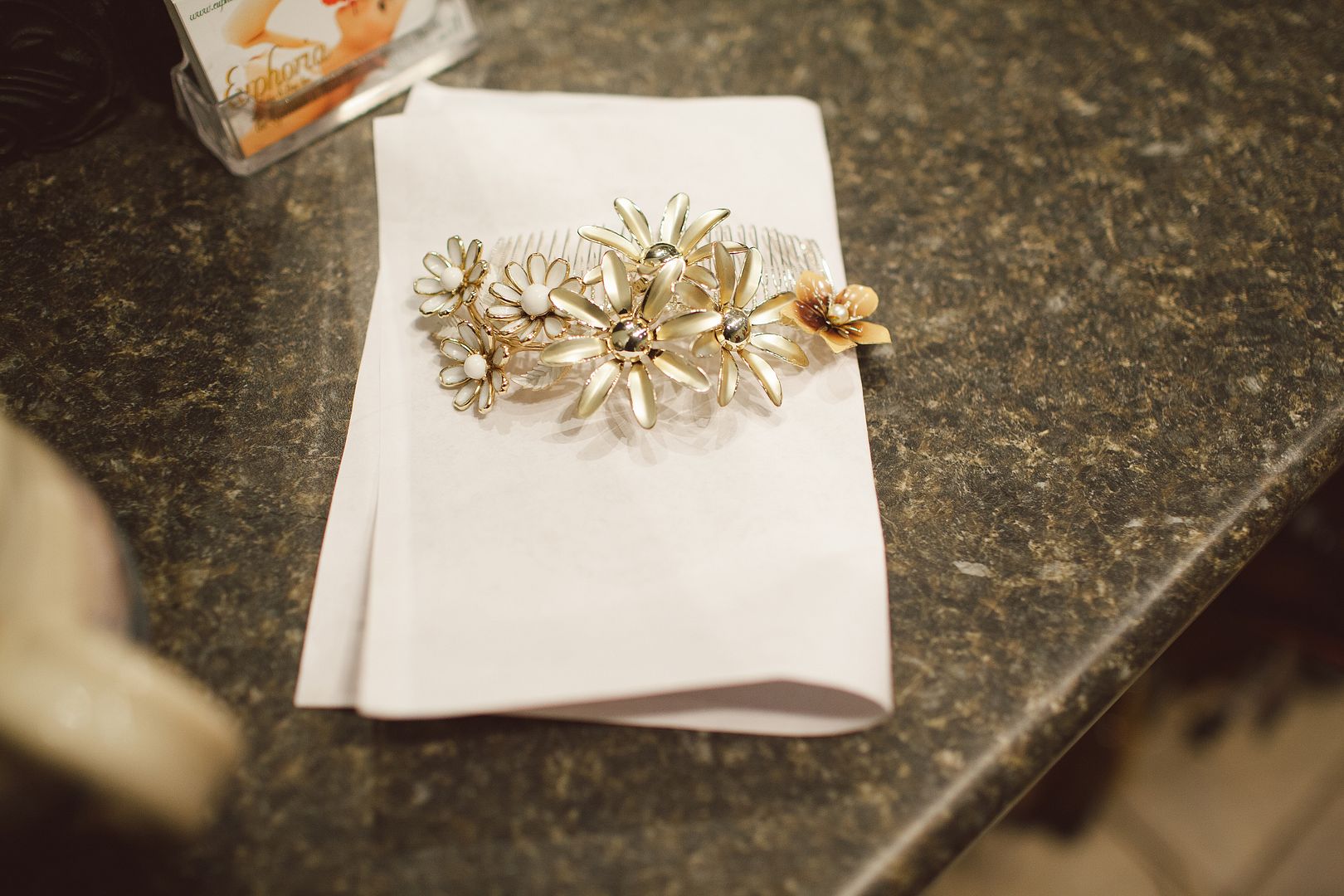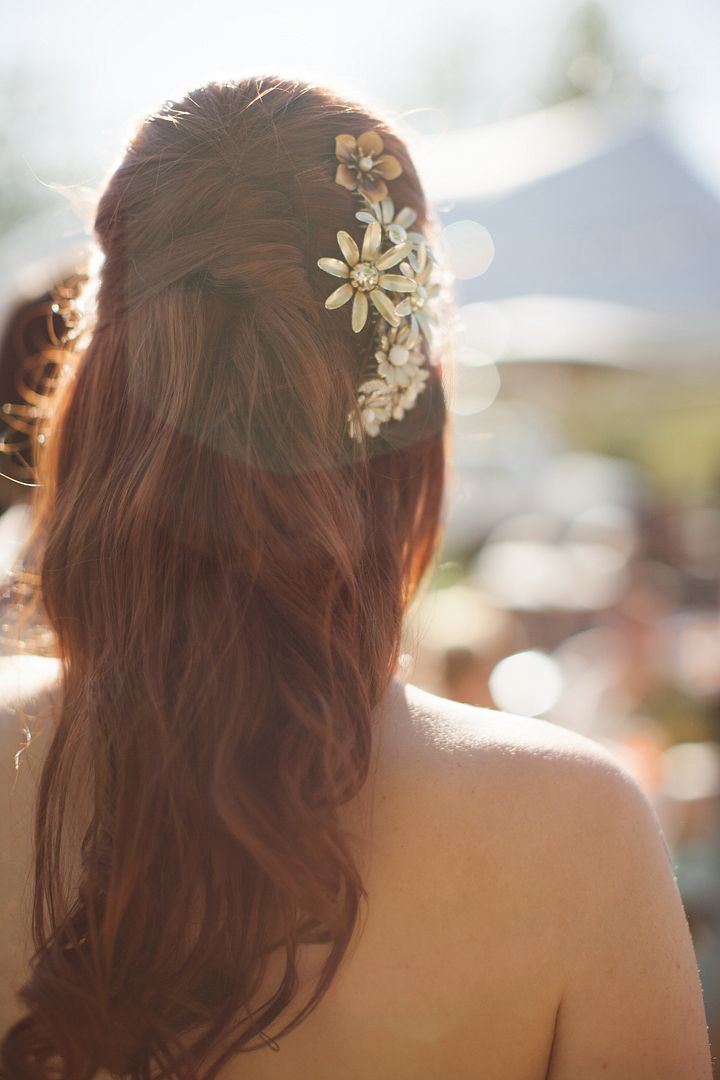 These lovely photos featured throughout are from
Scout Photo
, and having them take our photos was another great decision on our part. We loved the editorial and un-posed style of their photography.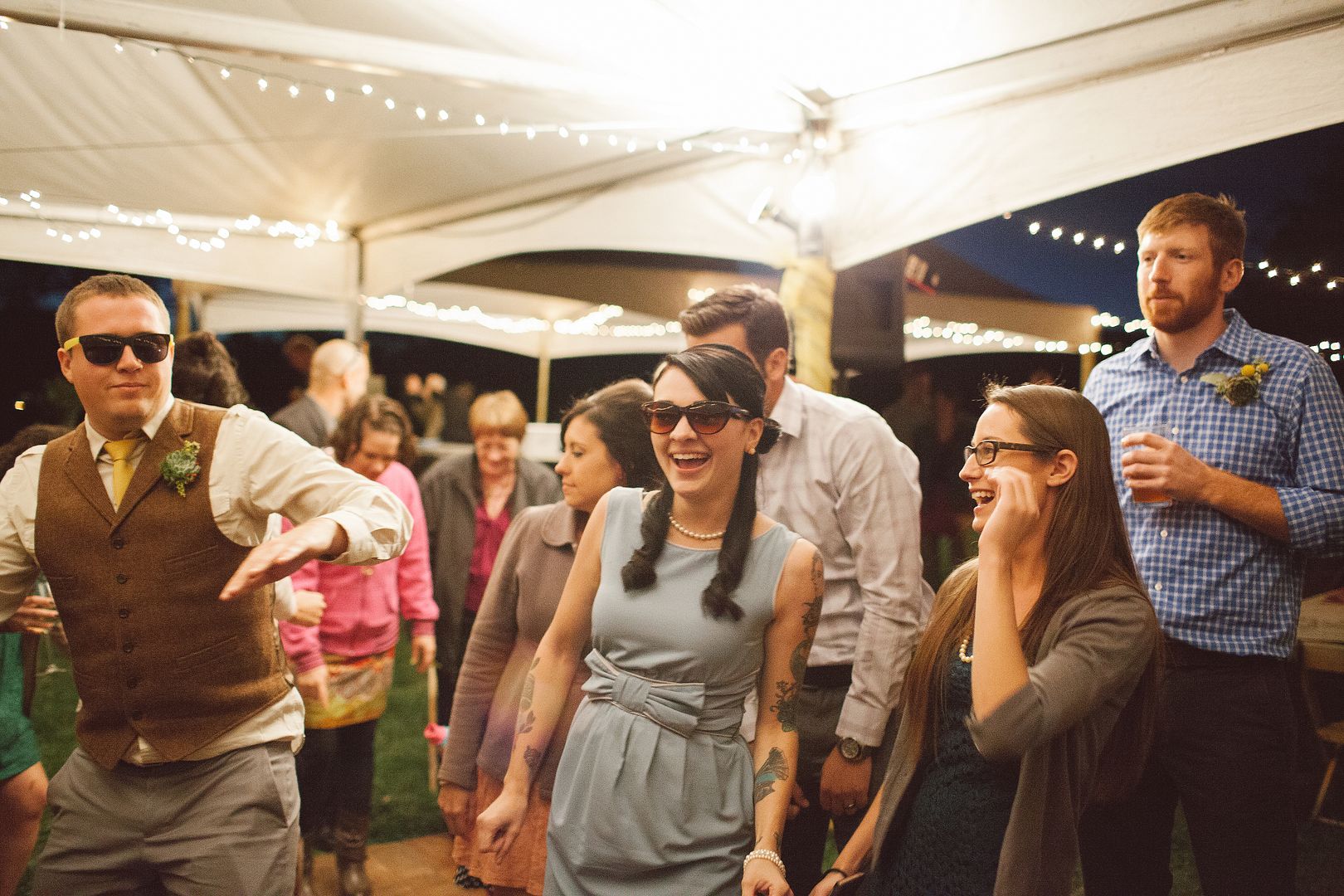 I'll end with this video from the amazingly talented couple at
Captured in Frames
. We weren't going to spring for a videographer at all until we saw their videos. It ended up being the best decision of the day besides choosing each other. They do actual magic in filming and editing and showed this movie short at the end of the reception that night! Watching this recap while eating popcorn with our favorite people with fireworks in the background was the perfect ending to a perfect day.
-Molly