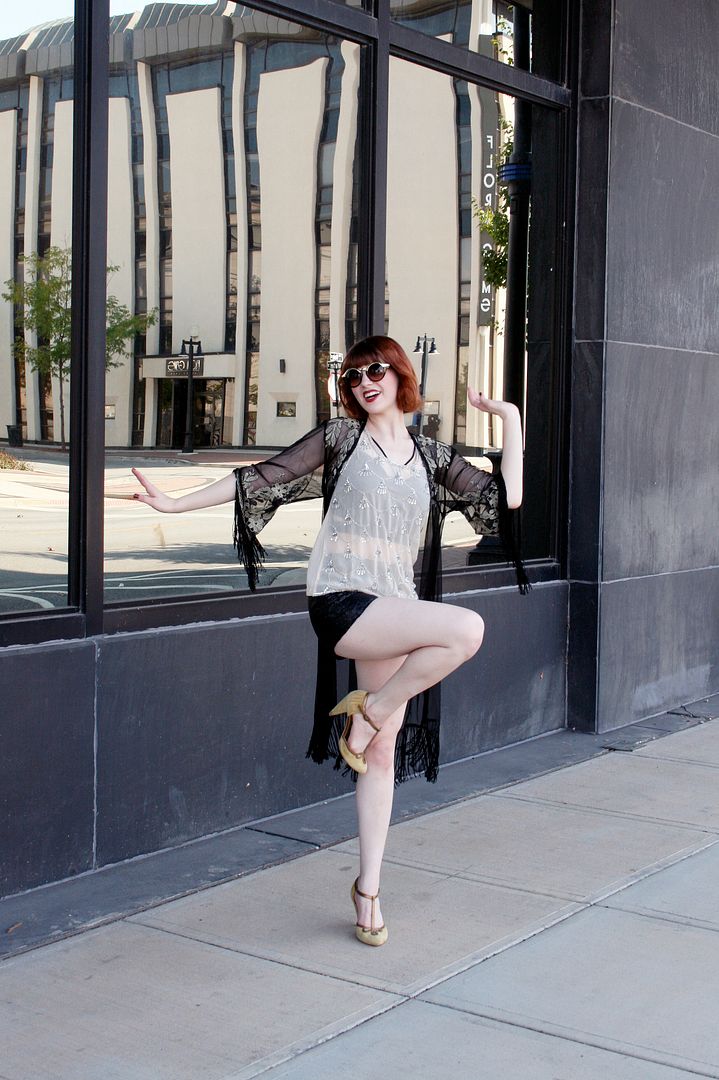 Willkommen, bienvenue, welcome! To this fun 1930s cabaret-inspired look that rides the line between outfit and costume. Which is often where I like to be, frankly.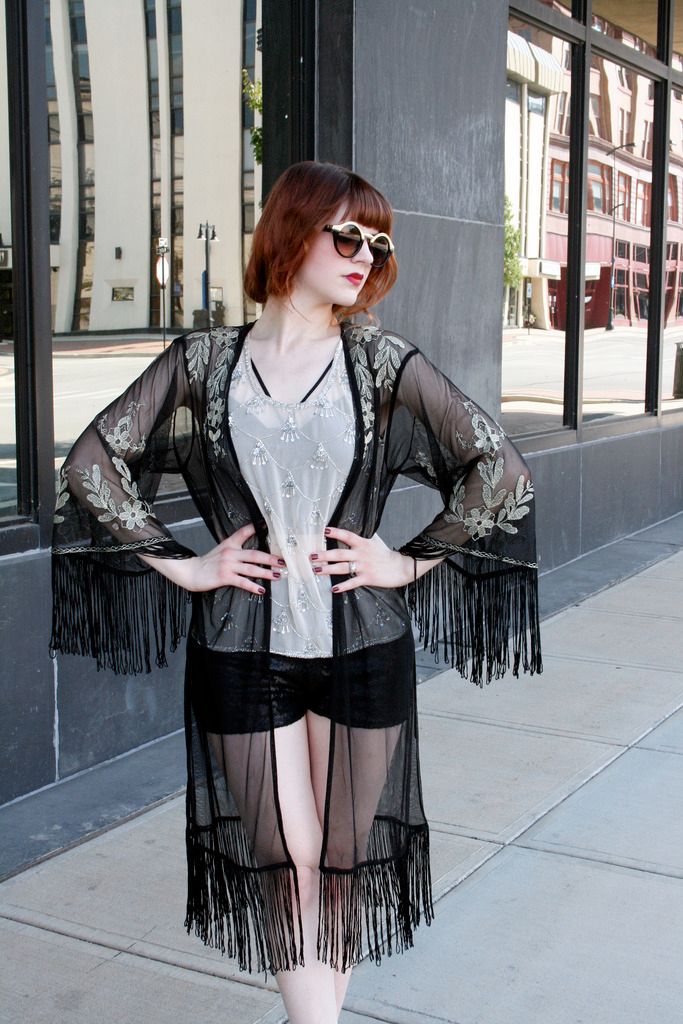 Jodi and I have mentioned that we both have a variety of different hobbies, a shared one being Scottish Highland dance which we used as style inspiration
here
, and another one of mine is community theatre. I'm currently playing the role of Rosie, the Kit Kat dancer and a nightclub singer in Cabaret at
The Springfield Muni Opera
, and I'm absolutely in love with the fun costumes and makeup we wear.
I often find my style very influenced by whatever art or media I'm tuned into at the time. Like when I was watching too much Boardwalk empire and
I thought I was a flapper
. I have an undoubtedly retro and whimsical style that's here to stay, but I think it makes style more fun when you allow outside influences not to change you, but to give you some new inspiration! Does anyone else do this?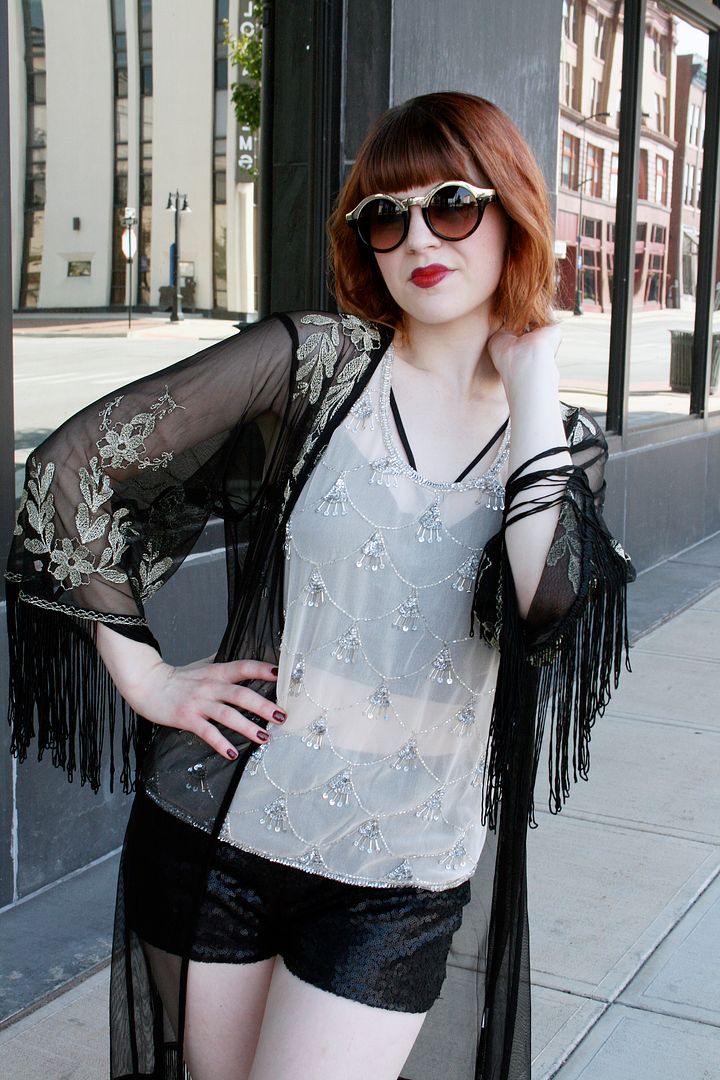 The Kit Kat dancers are decked out in either lingerie or sparkly showgirl costumes throughout the show, and many of the other characters have elegant embellished kimonos that they lounge about in. I took inspiration from all the different looks we don and mashed them up into this glamorously laid-back ensemble that works for this century.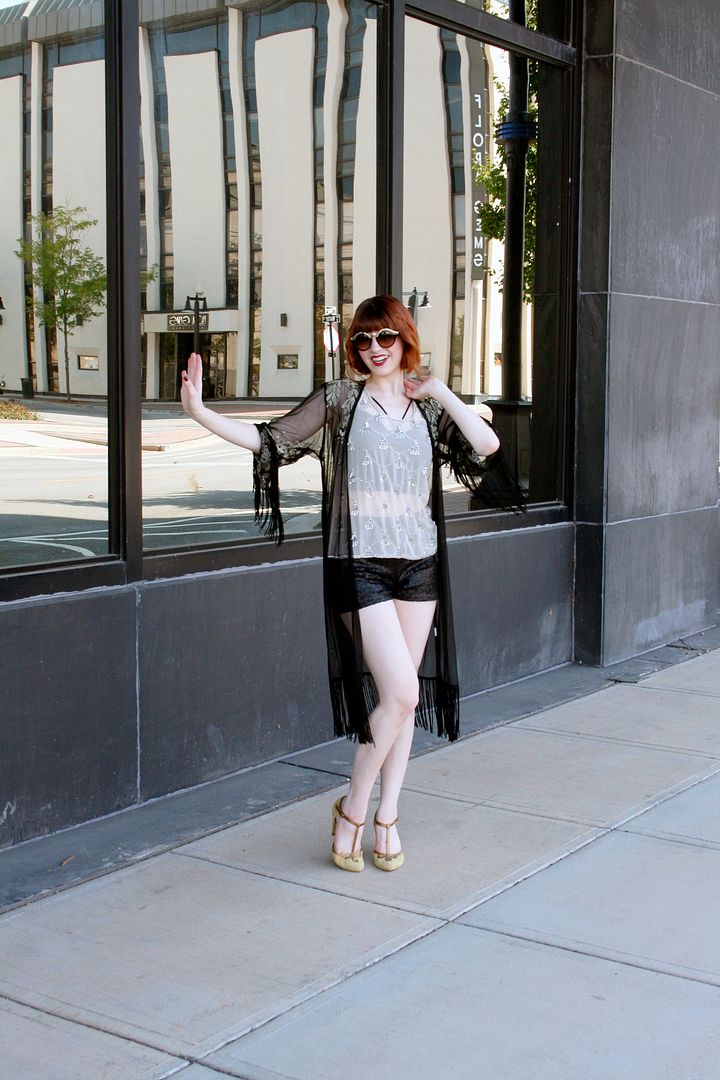 For the show, we also paint on dark stylized rosebud lips, dramatic eyes and eyebrows, and deep, rich nail polish colors to stay true to the time period. For a more modernized take, it might not be necessary to draw on thin fake eyebrows, but dark nails and lips definitely bump up the drama of the look.
If you live in the central Illinois area, Cabaret is still running this weekend and next, and you can check out the tickets
here
.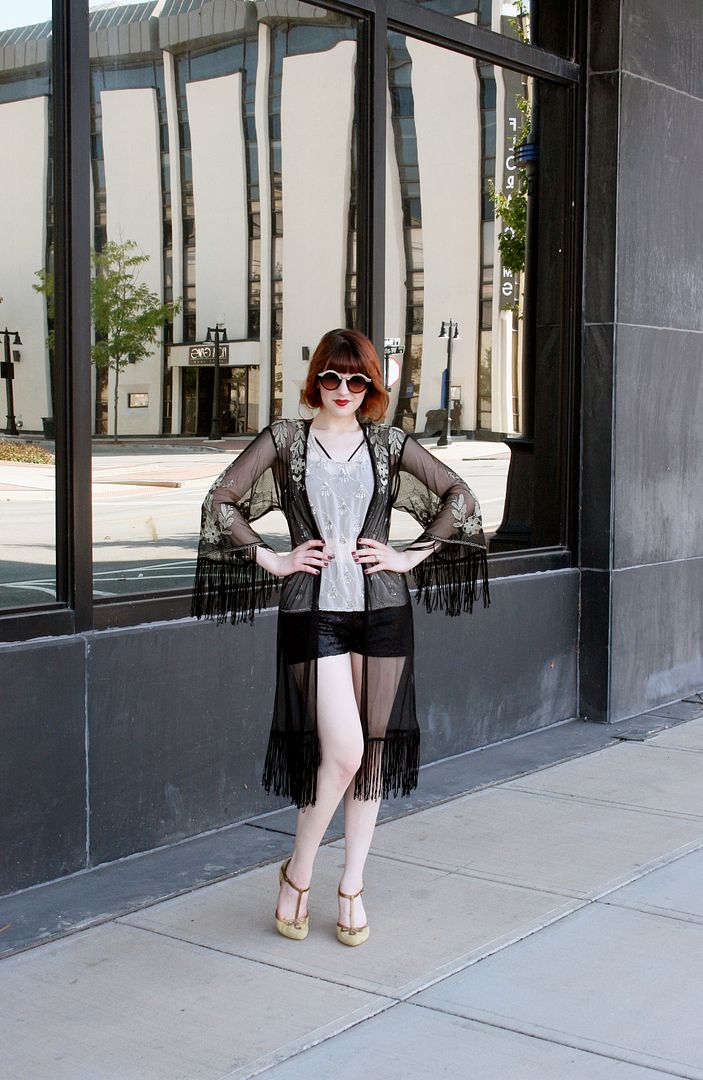 Here's to costumes as real clothes! Or real clothes as costumes? Either way, style is about having fun, so don't be afraid to mix some crazy inspiration in every once in a while.
-Molly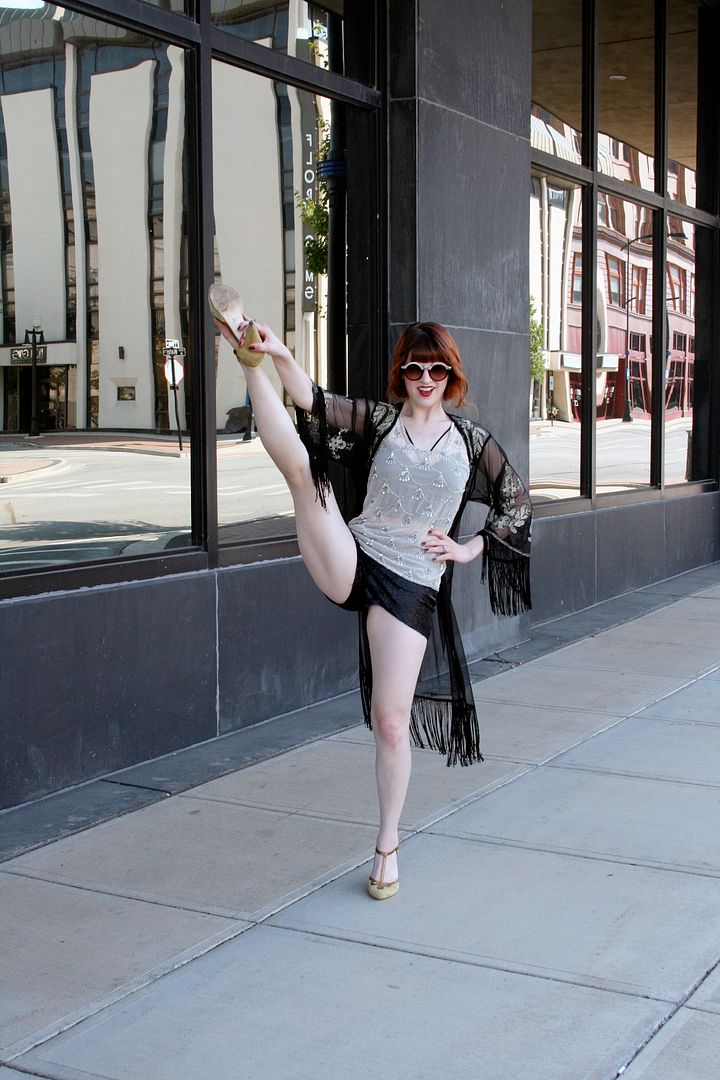 Top: Forever 21 (
similar
), Strappy Camisole:
Forever 21
, Shorts: H&M, Kimono:
Forever 21
, Shoes: Seychelles, Sunglasses:
Forever 21