In the past, I tended to steer clear of white. I think I was always under the impression that white just wasn't flattering. Then along came this dress and changed my mind.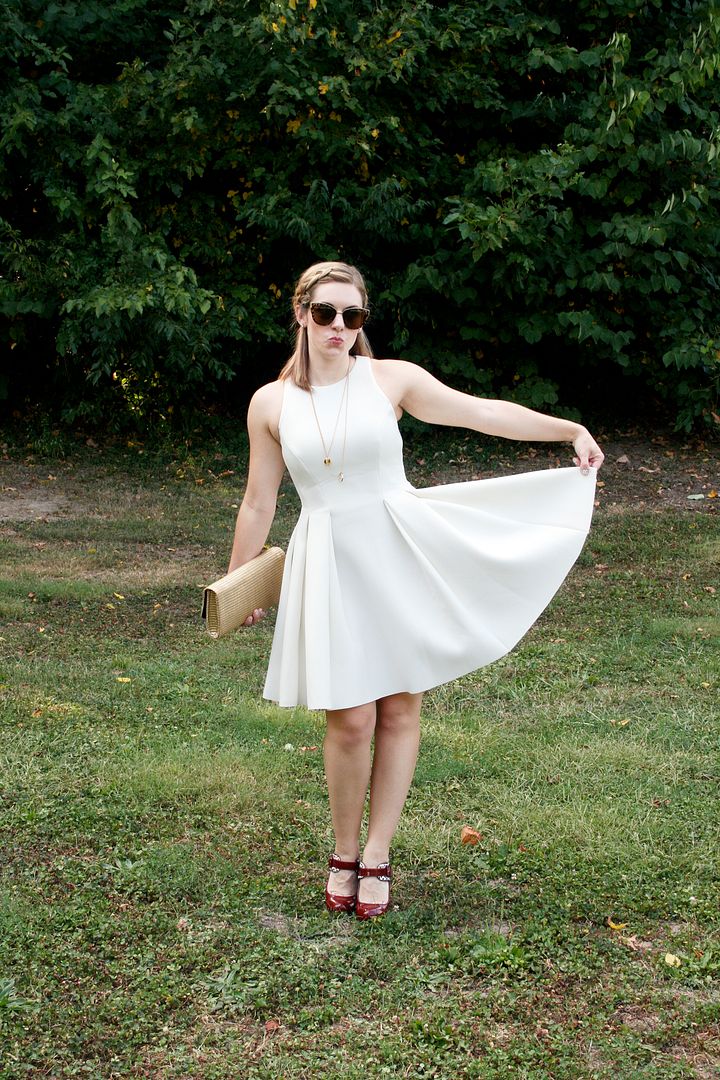 I actually got it to wear for my bridal shower, so you might recognize it from
this post
. I was worried that I wouldn't be able to wear it much more this year, but I decided to chuck that old rule of not wearing white after Labor Day out the window and make the most of the mild temperatures and transition this beaut into fall. All you gotta do is switch out the accessories and voila! A crisp, fresh fall outfit.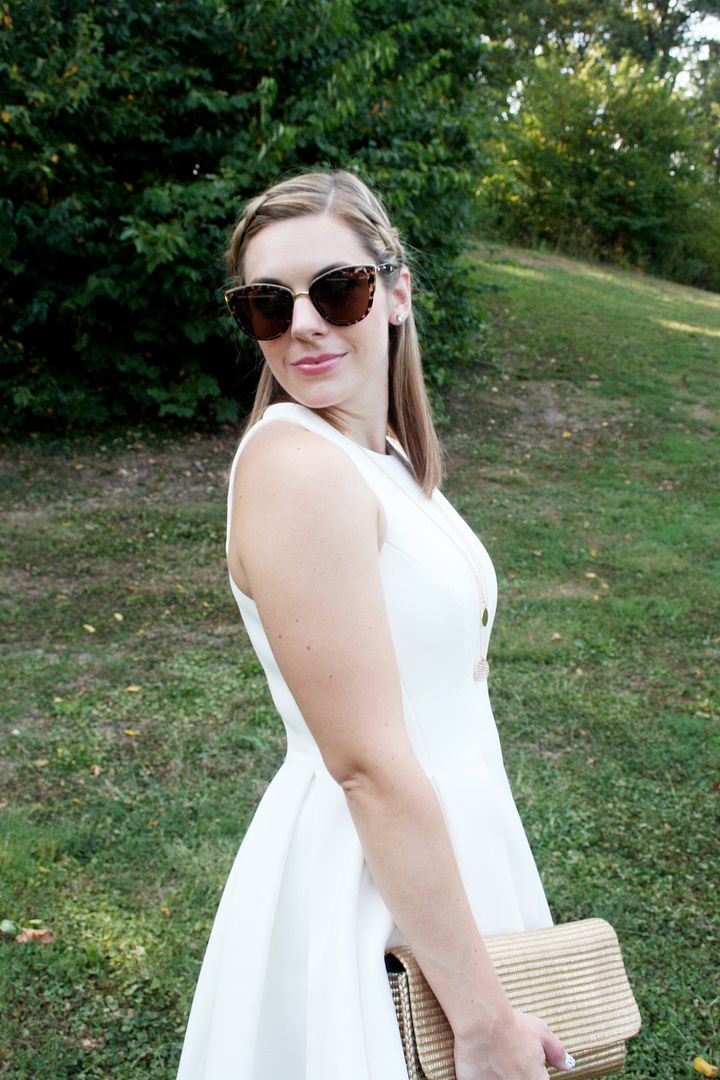 This dress is made of a sturdy, scuba material too, so it's actually perfect for cooler temps. It also has a great silhouette with a full skirt and flirty top. Plus, it has pockets! Both Molly and I have made it clear that there is nothing better than dresses with pockets.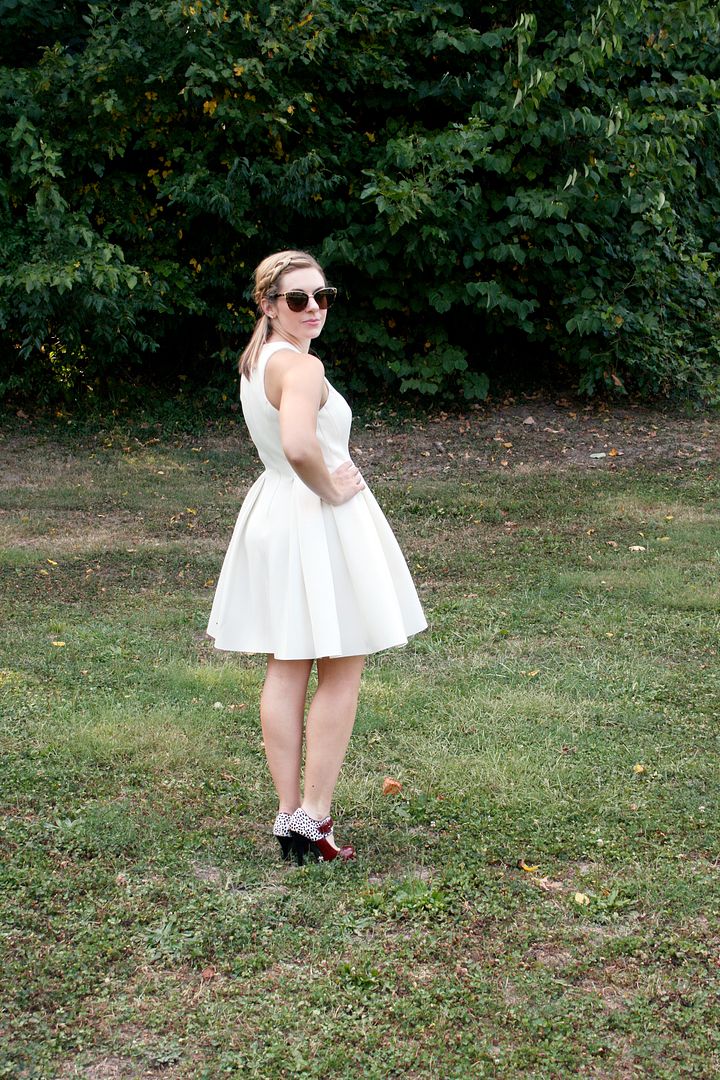 These shoes have been in my closet for years. They are perfect for fall and winter. Deep reds and burgundy are definitely in right now and they complement your fall whites perfectly! The little bit of animal print really makes them stand out too. They'd also make a good addition to a Cruella de Vil Halloween costume, dontcha think?