Do you ever look in your closet and realize that one pattern or color is way more prominent others, and until that moment you really had no idea this was something you gravitated to? Well, until recently, I probably would have told you that black and white or shades of blue would have had stake in the majority of my closet. And then I did a quick survey and found out it's actually probably dark florals that dominate. Huh!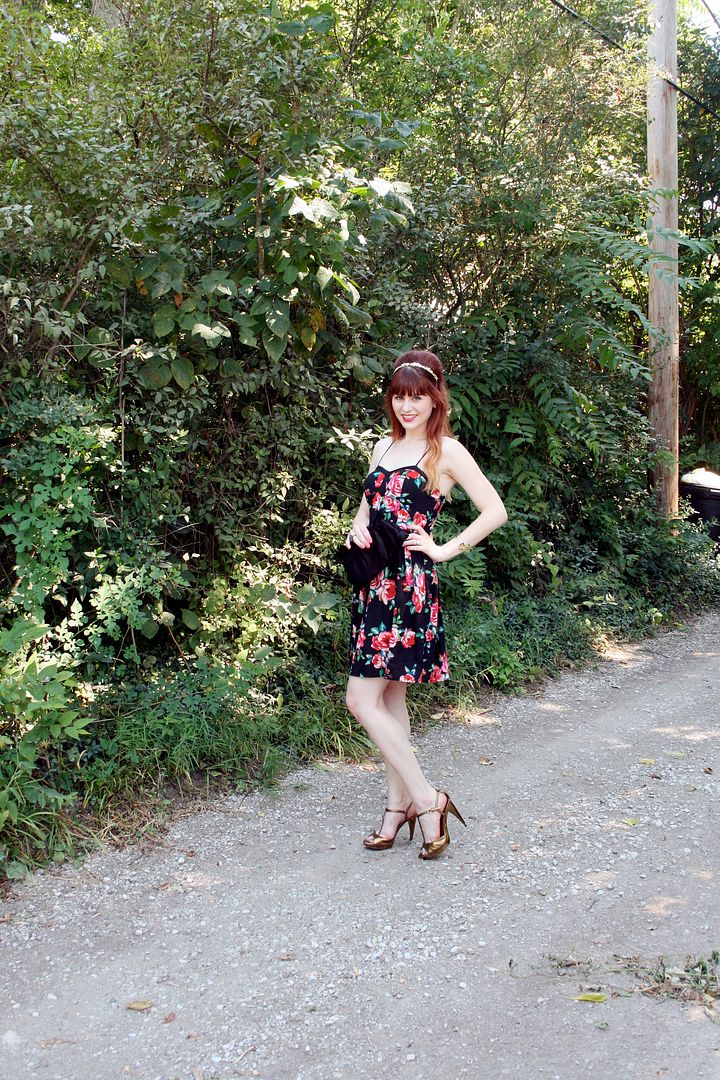 Now that I think about it, I really am drawn to dark colors (light colors are not always the most flattering on porcelain pale skin) and florals alike, so this combination should not have been a shock. Something about bright, romantic patterns set on a dramatic black background keep a classic feeling and give it a modern edge.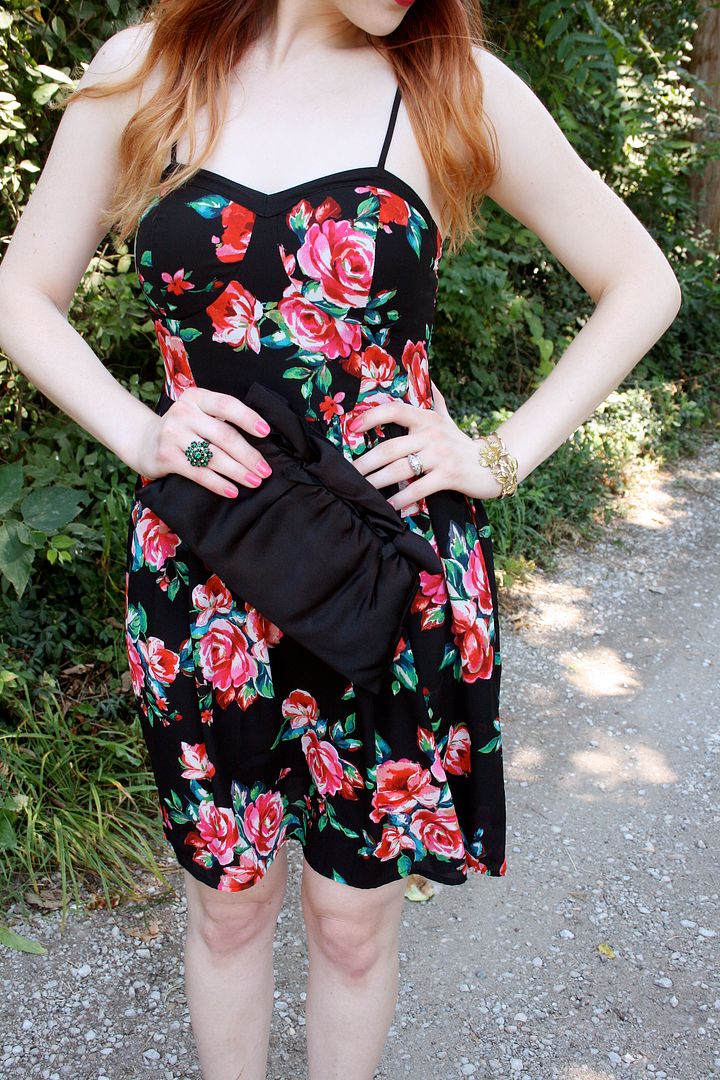 Dark florals transition well into evenings, so it's a perfect little number for date nights or grabbing cocktails. I paired it with some gold t-strap heels and fun jewelry, but you could easily pair it with strappy sandals for a daytime look, too.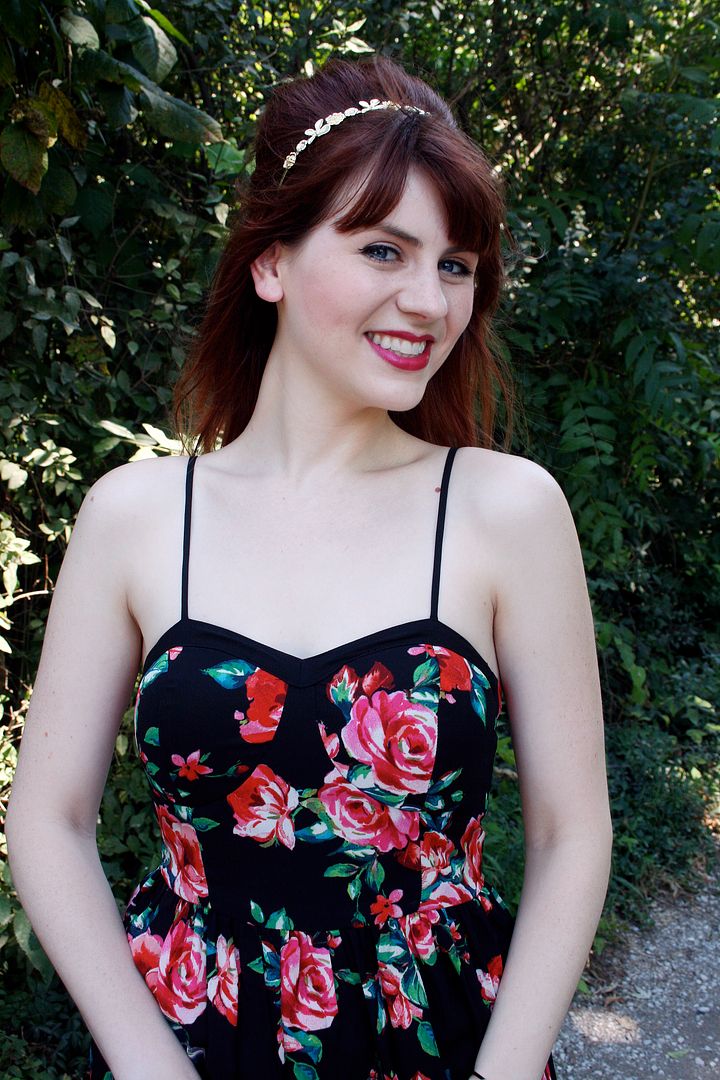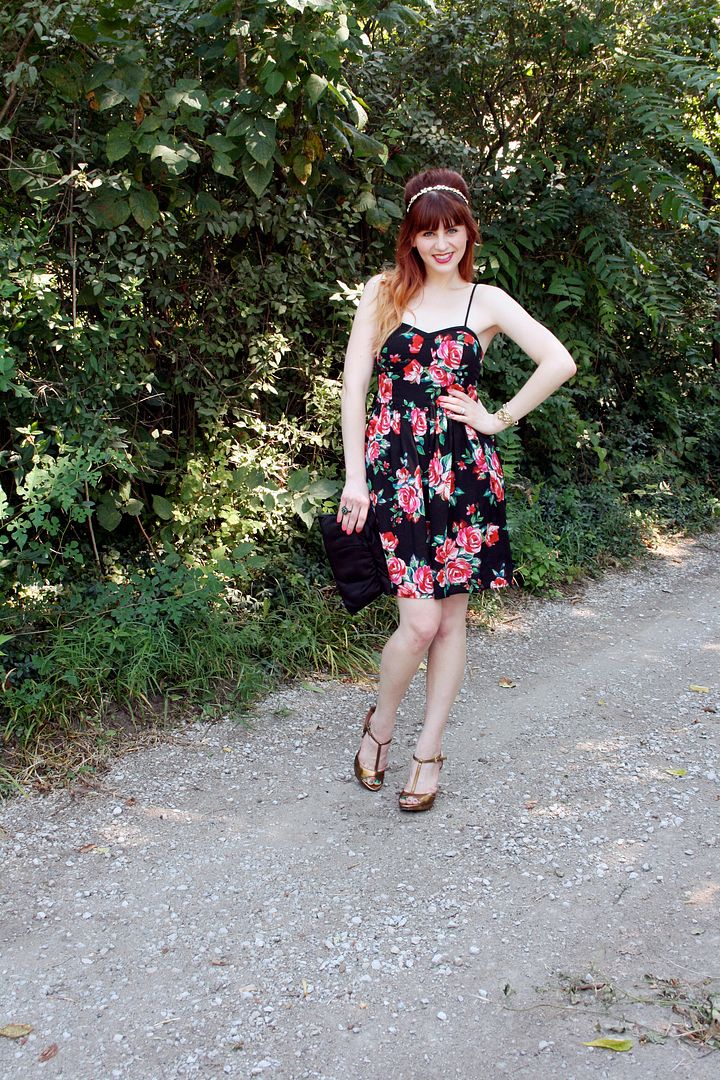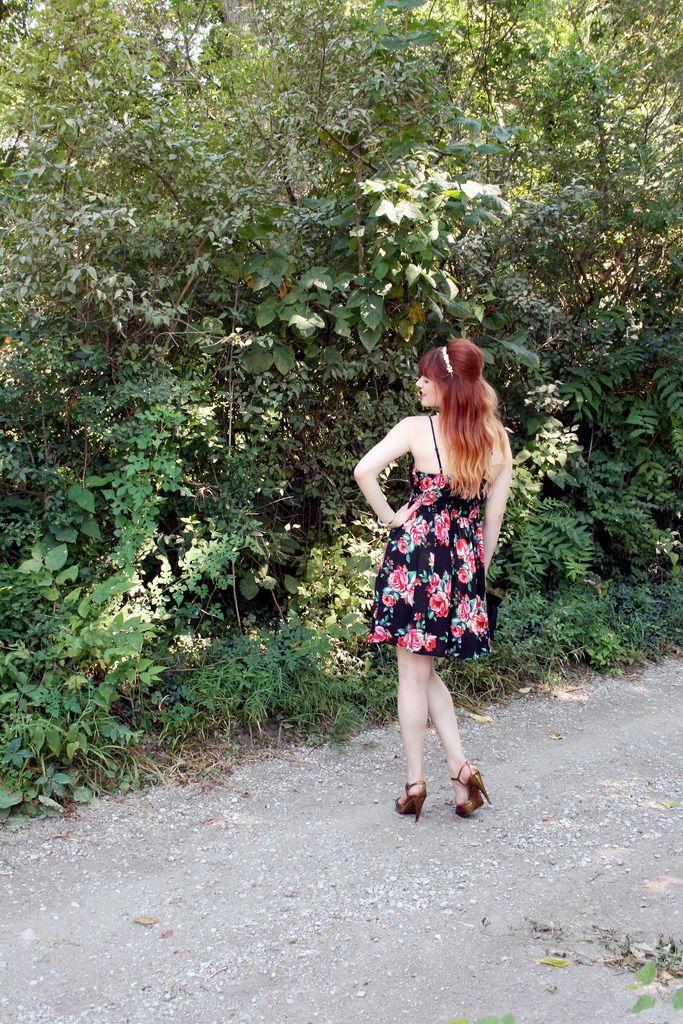 Dress: Target, Shoes: Zara, Ring: Kohl's, Purse: Vintage, Headband: Loft, Bracelet: Vintage