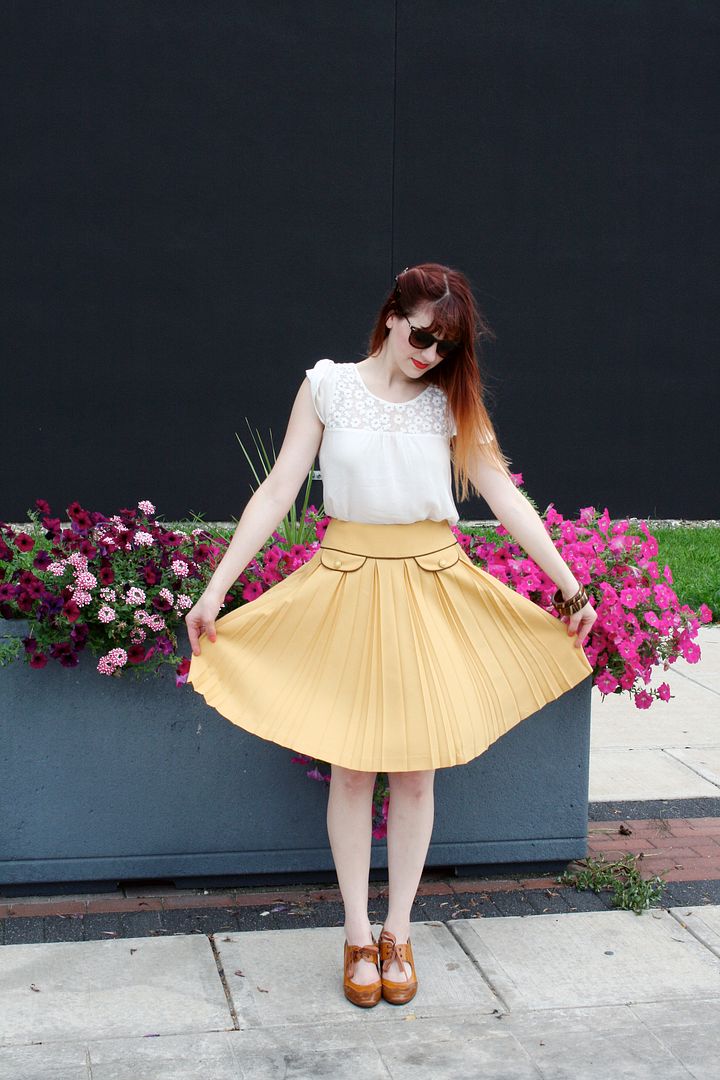 A couple of years ago, I took a trip to Japan to visit my best friend, who got a job there after school. While unfortunately, she isn't a huge fan of the super-cutesy vintage-inspired fashion that is everywhere there, it was all I could do not to buy four more suitcases and fill them with clothes. From peter pan collars, to little bows and lace details, it was far from the schoolgirl look with platform shoes I'd so wrongly envisioned I'd be seeing on the streets.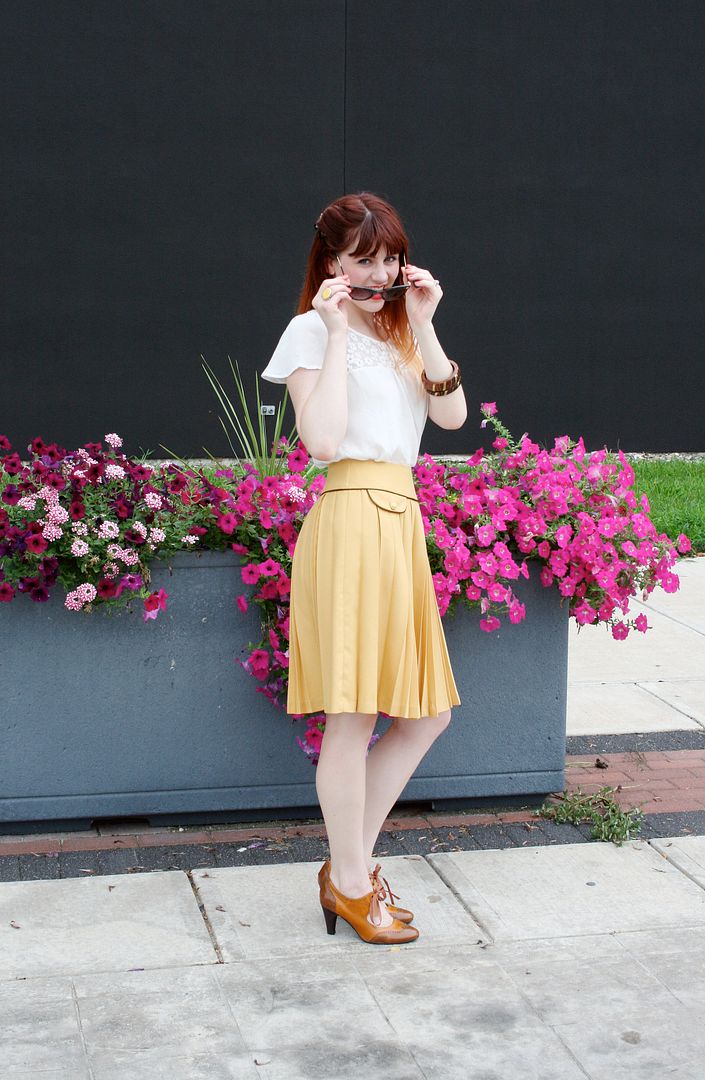 Pleated skirts were in abundance in every style and color, but I especially loved the pocket detailing and uneven pleats on this one. (Though I may have gotten at least a couple of other pleated skirts there, too!) I also found these adorable 1920s-inspired heels while on the trip as well. I rounded out the ensemble with a flowy white top, classic tortoiseshell sunglasses, and some simple jewelry to let the skirt really shine.
I've talked before about how I can't get enough '20s style
here
, and it seems to be a recurring theme. After this skirt had already become an established staple in my wardrobe, I even caught
a similar look
on Gillian Darmody from Boardwalk Empire. Girl stole my look!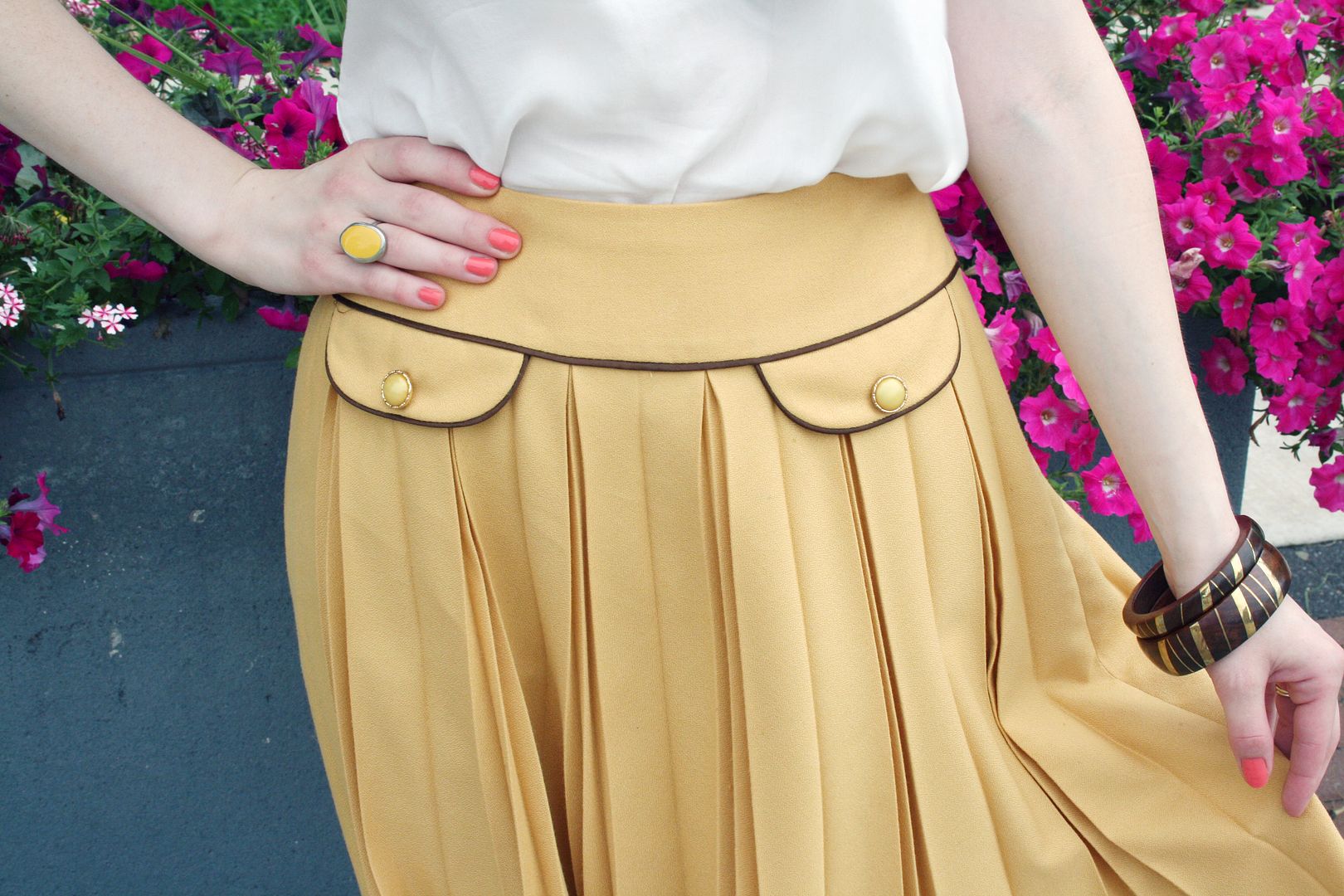 Do you have a favorite era that inspires your style? I think for me, it's a straight up tie between the '20s and the '60s. You can't make me choose!