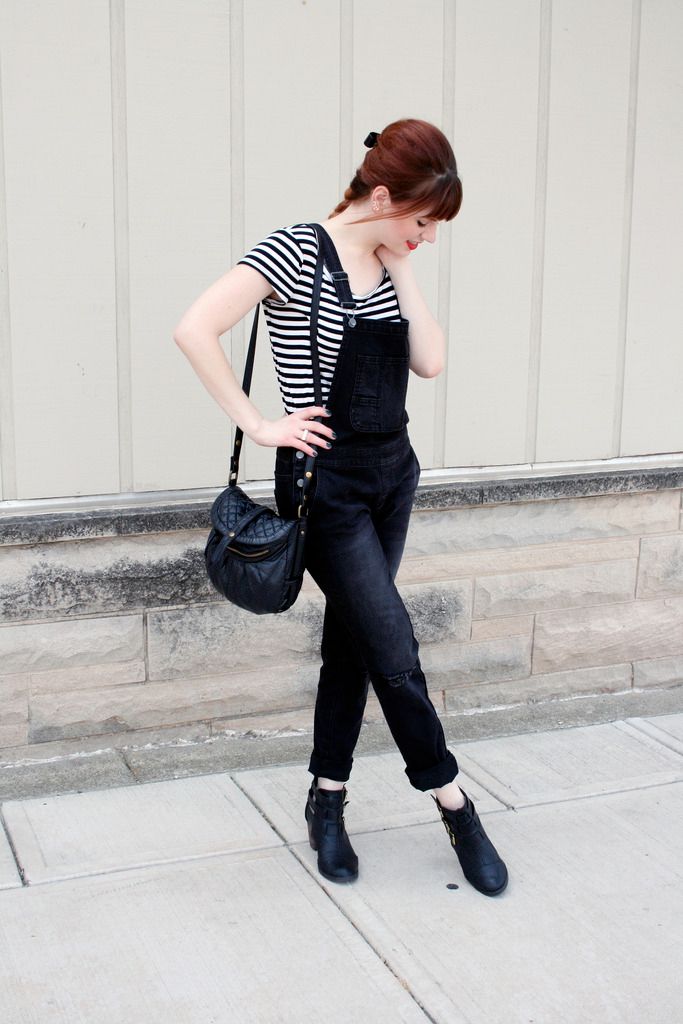 Since last fall, it's become apparent that overalls are back, and there's nothing we can do to fight it. Unlike grunge styles in years past, now it's trendy to pair them with heels, a sophisticated top and jewelry. These are not your OshKosh B'gosh style, here. They are even kind of *gasp* classy.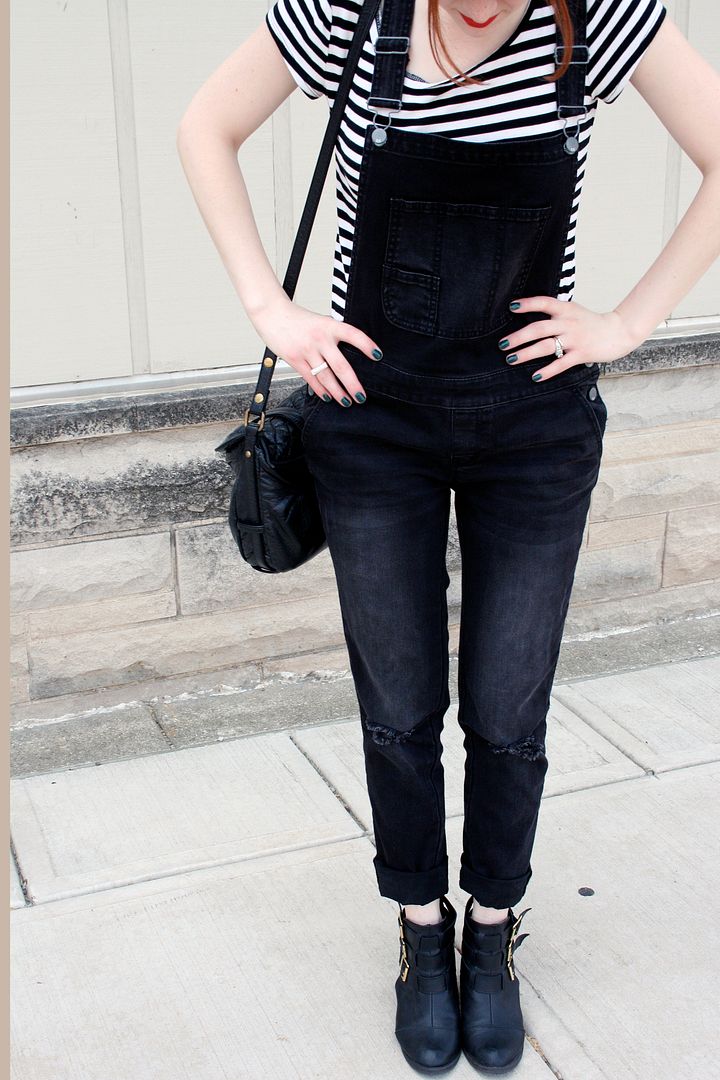 I've tried on a lot of pairs, and just didn't think they were going to work for my body, so I resigned myself to the fact that I would just have to live vicariously through countless Instagrammers who styled them beautifully. Until now.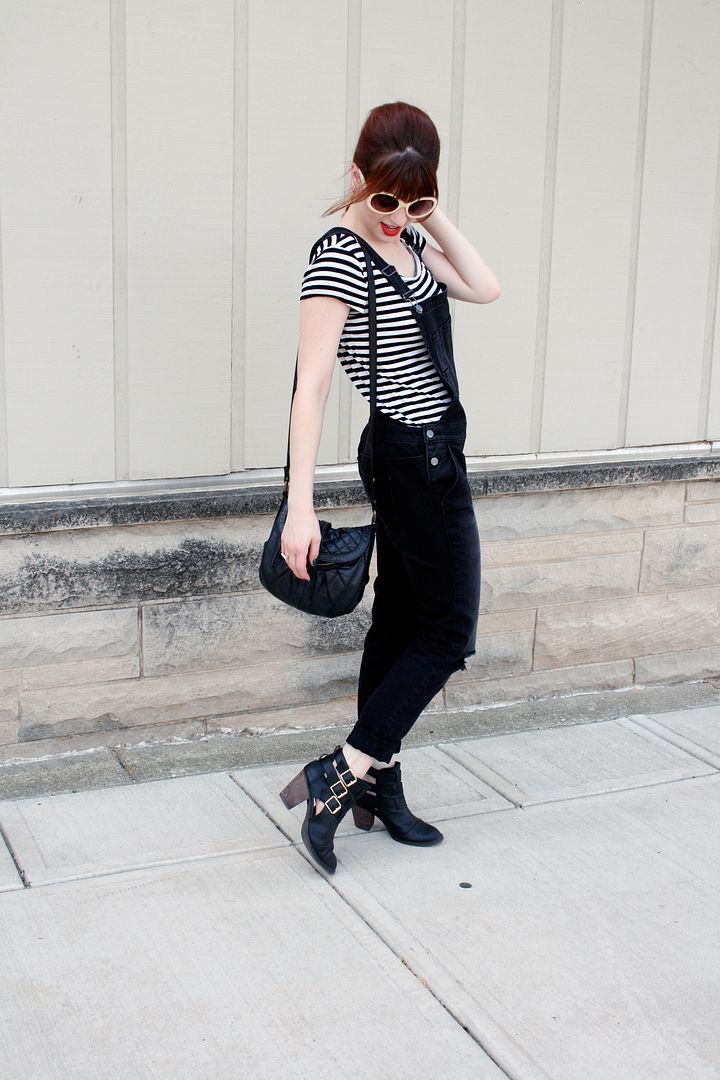 I gave these a shot, because I love the idea of black overalls. I feel like it helps up the classy factor by not being denim, and I own about 4 times the amount of black jeans as denim, so it would suffice to say that black jeans are 100% in my comfort zone. Speaking of comfort. You guys! I am becoming a full-on overall advocate. It feels like you're cheating by running around in your PJs or something, but they're socially acceptable!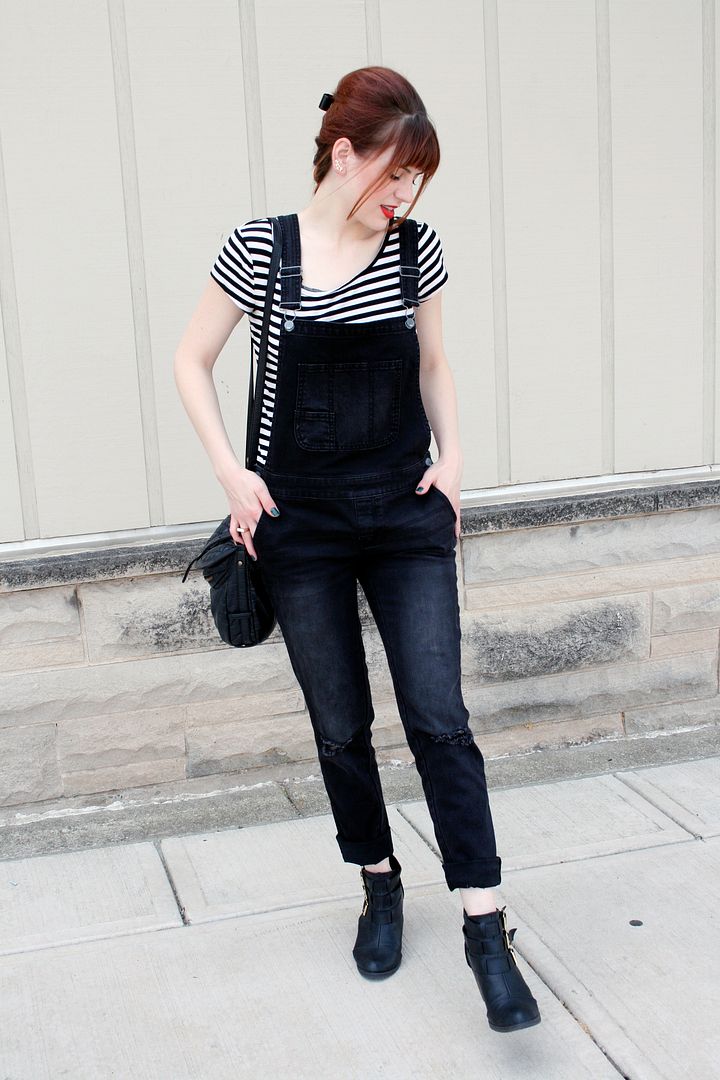 I paired the 'alls (can that be shortened? I'm going to see if this catches on. Maybe " 'eralls" ?) with a classic black and white striped top and cutout heeled booties. To up the dressy factor, I thought a red lip and feminine jewelry with a sleek hair bow would be perfect.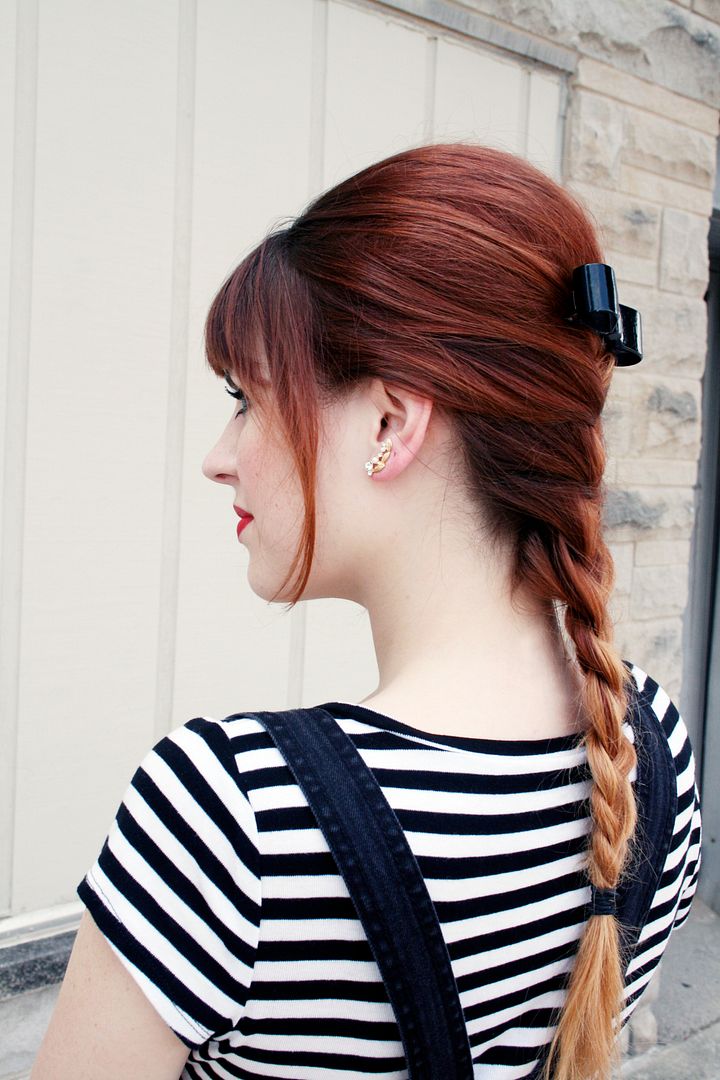 A braid helped keep the look playful, but the teased part of it helps add that retro flair I always sneak in. To style this, check out my
baby beehive hair tutorial
and simply French braid the rest, then remove the bobby pins.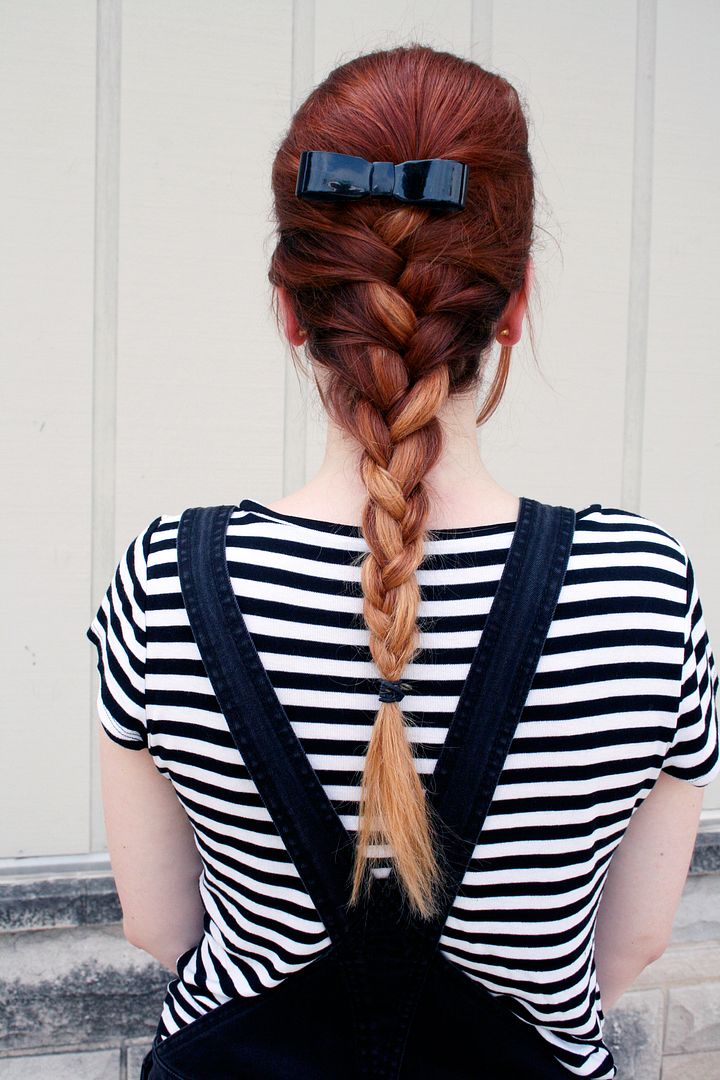 So, I guess the moral of this story is: if there's a new trend that you'd really like to try but you feel like it won't work for your body, don't give up! Maybe that 44th time you try it on will be the winner ;)