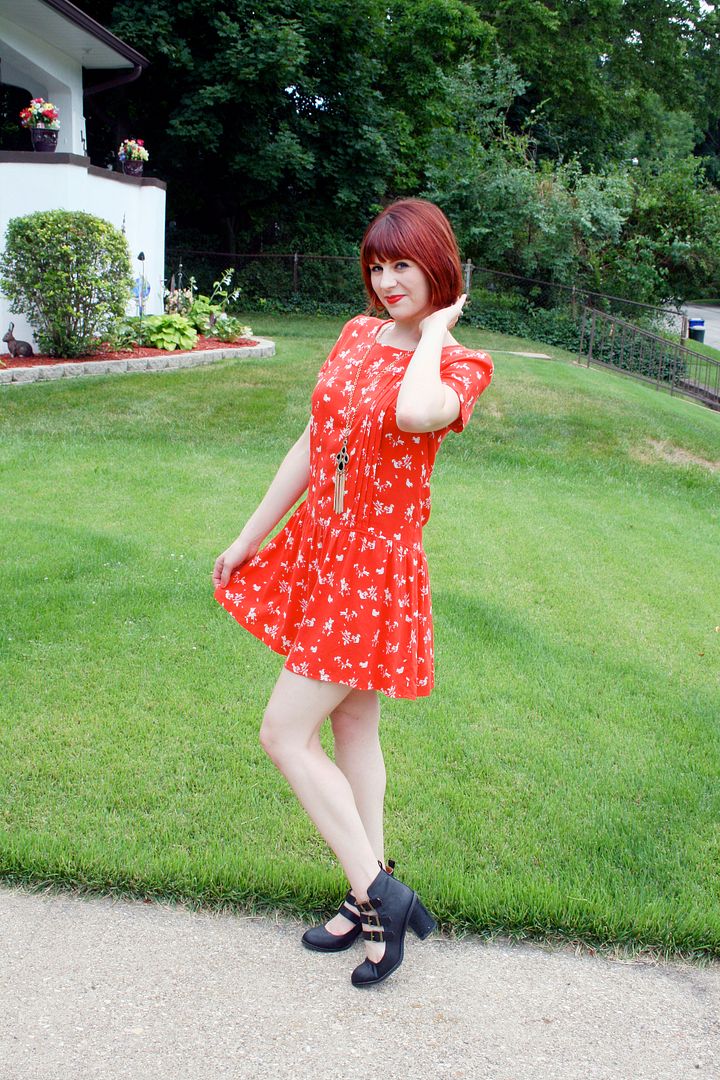 I'm just loving 1920s style lately. Maybe it's because of recently binge-watching Boardwalk Empire and Peaky Blinders (both are so good! #cantstopwontstop) or the long tassel necklaces that are on trend this summer, but I just can't get enough of the dropped-waist dresses straight out of the prohibition era.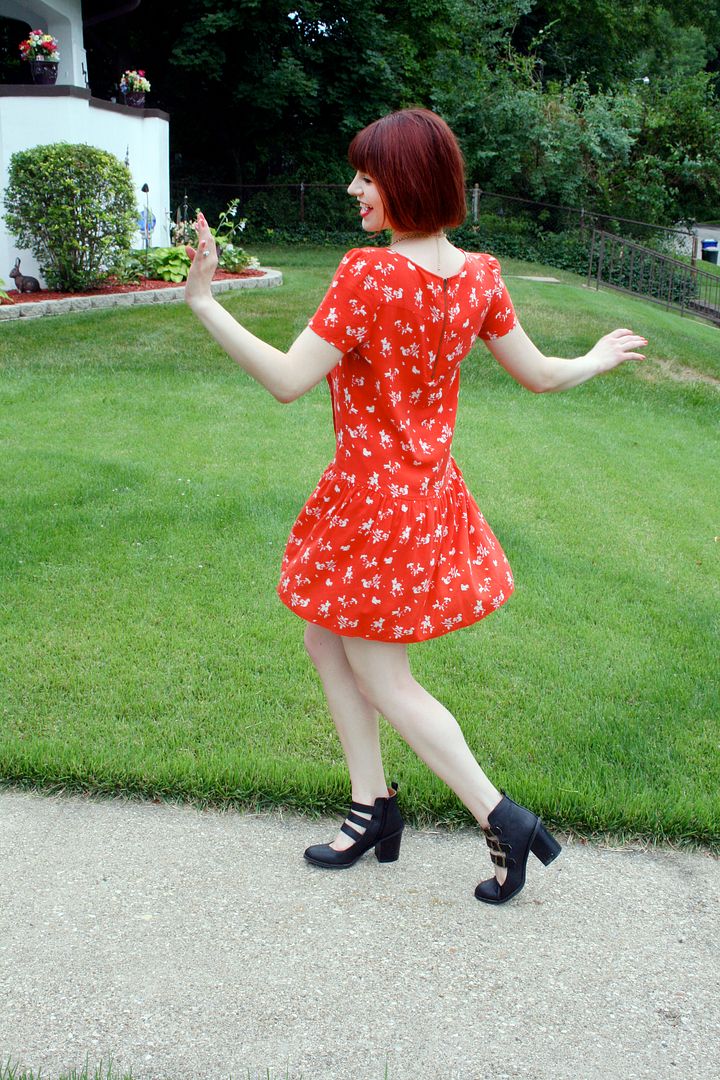 This fun boxy dress with pleats down the front has an unmistakable vintage 20s vibe, but the whimsical squirrel and leaf print modernizes it. As for accessorizing, I really ran with the theme. I pinned under my hair, so it looks bobbed (if you squint, you can't even tell! maybe!) and I threw on a long teardrop tassel necklace that has an art deco feel to it.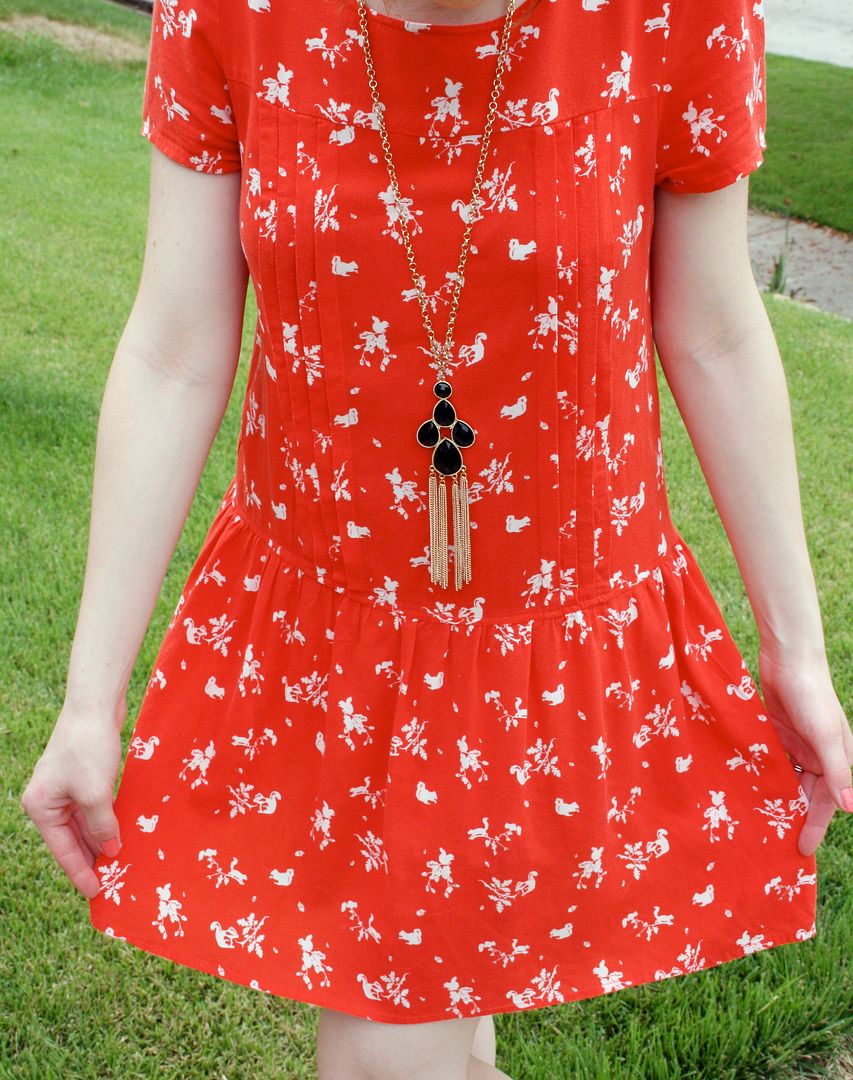 These chunky black shoes were the perfect fit for the ensemble, since they're kind of a mashup of vintage boots button up boots, mary janes, and edgy steampunk style.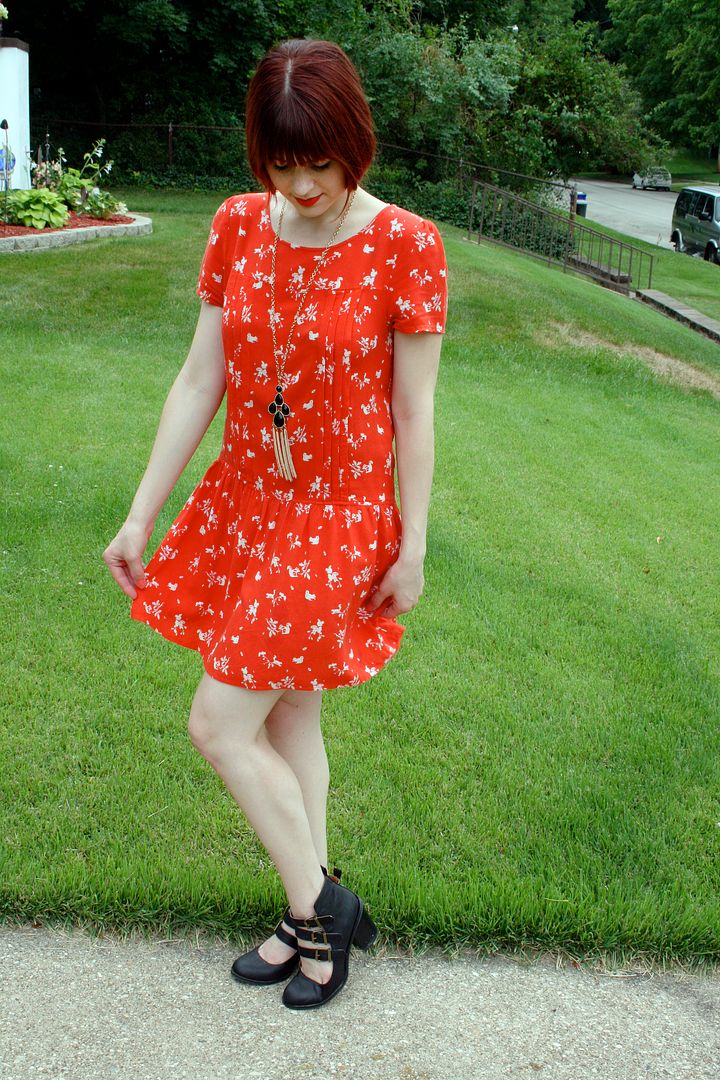 Obviously 90% of this photo shoot consisted of me doing the Charleston in order to be historically accurate and pay proper homage to the decade. Spinning is also necessary if your dress is twirl-able. Twirlable. Yes, that's a word now.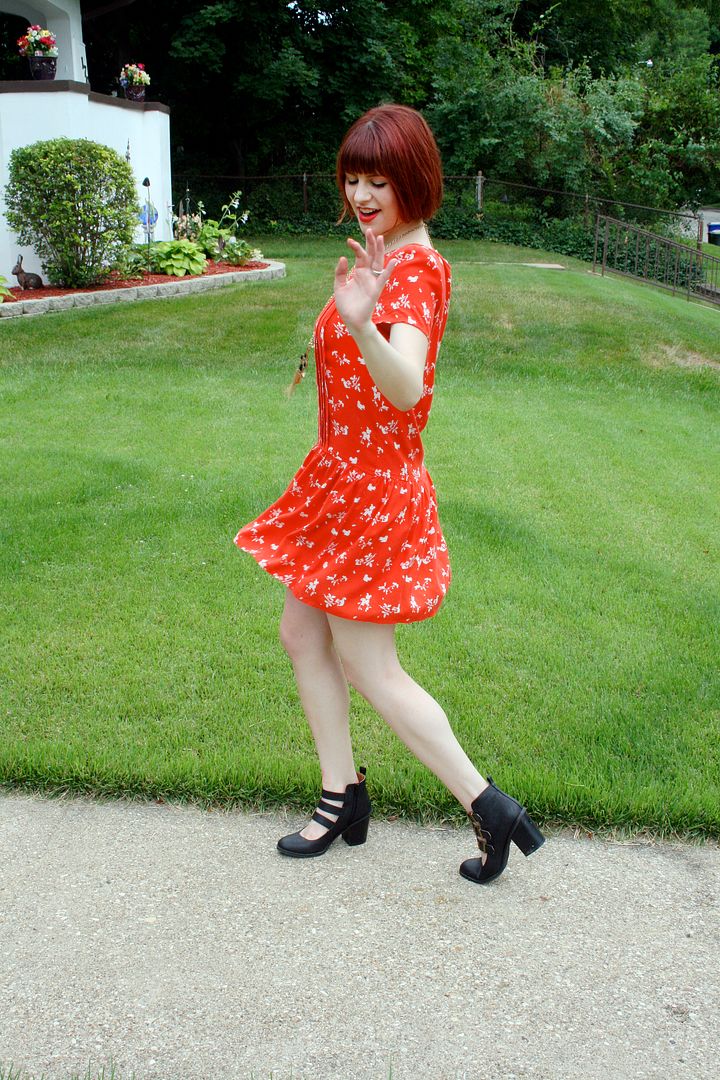 Anyone else think 1920s style is just the bee's knees even 95 years later?
-Molly