I got this stunning Betsey Johnson bag for my birthday from my parents (thanks ModCloth wishlists for making all my dreams come true, and my gift-givers lives much easier!) and think I just sat there smiling and saying how beautiful it was over the course of the evening. My family was unfazed by this weirdness because of my history as a very bald two-year-old when my coveted yellow Fisher Price purse with plastic lipstick never left my side. I could list examples from the rest of my childhood, but nobody wants to read a novel.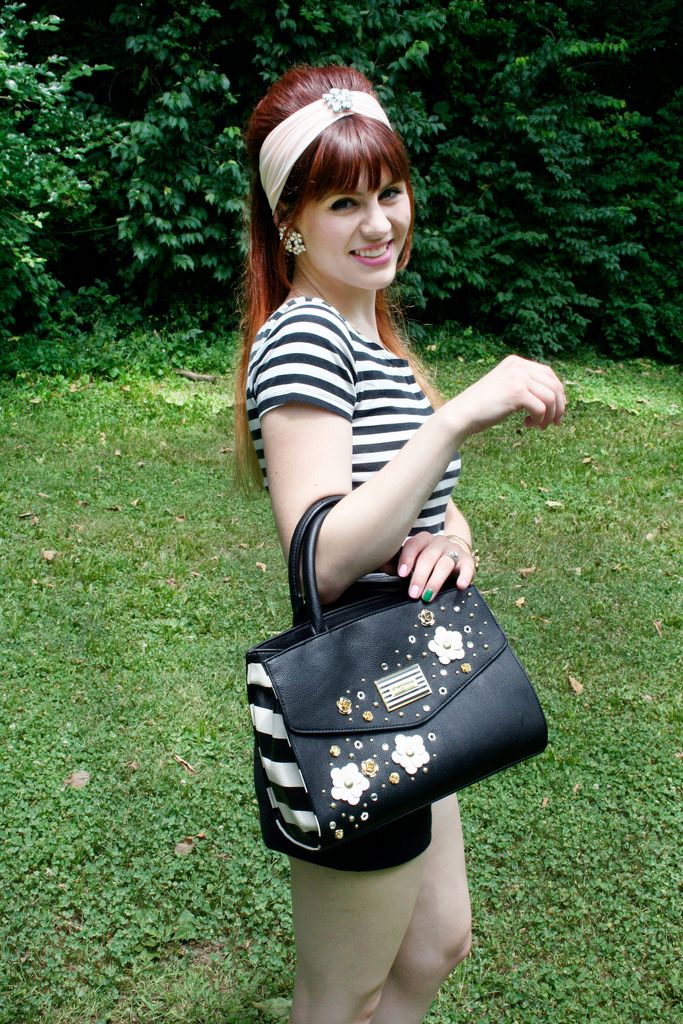 I just think there's a lot to be said for items that just make you happy when you look at them. And, you really can't go wrong with anything in classic black and white. I love the chic retro look with the flower details that look like vintage jewelry. And just when it's the epitome of classy, the bold striped sides say, "hey, I'm fun, too!"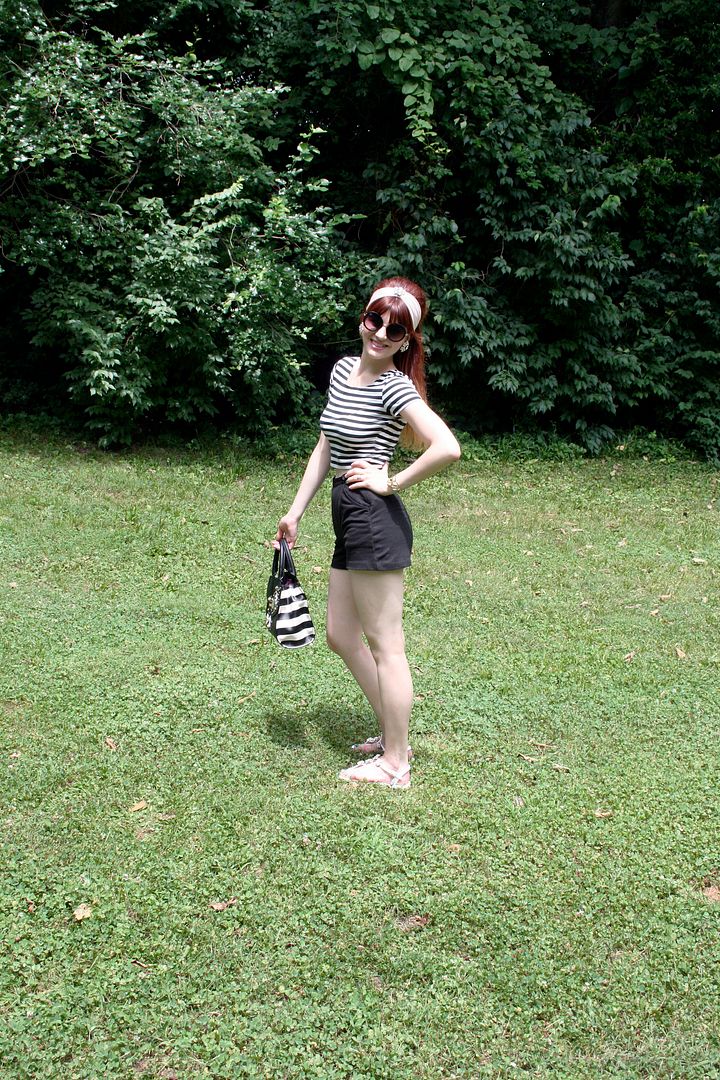 I know matchy-matchy doesn't always work (though we love some good matchy-matchy looks here at Mod Circus!) but I decided I needed an ensemble to perfectly coordinate with the bag. I mean, duh. This striped top and black shorts mirror the surface of the bag, and the sandals, that also look adorned with vintage jewelry, were a perfect fit to match the bag's embellishments.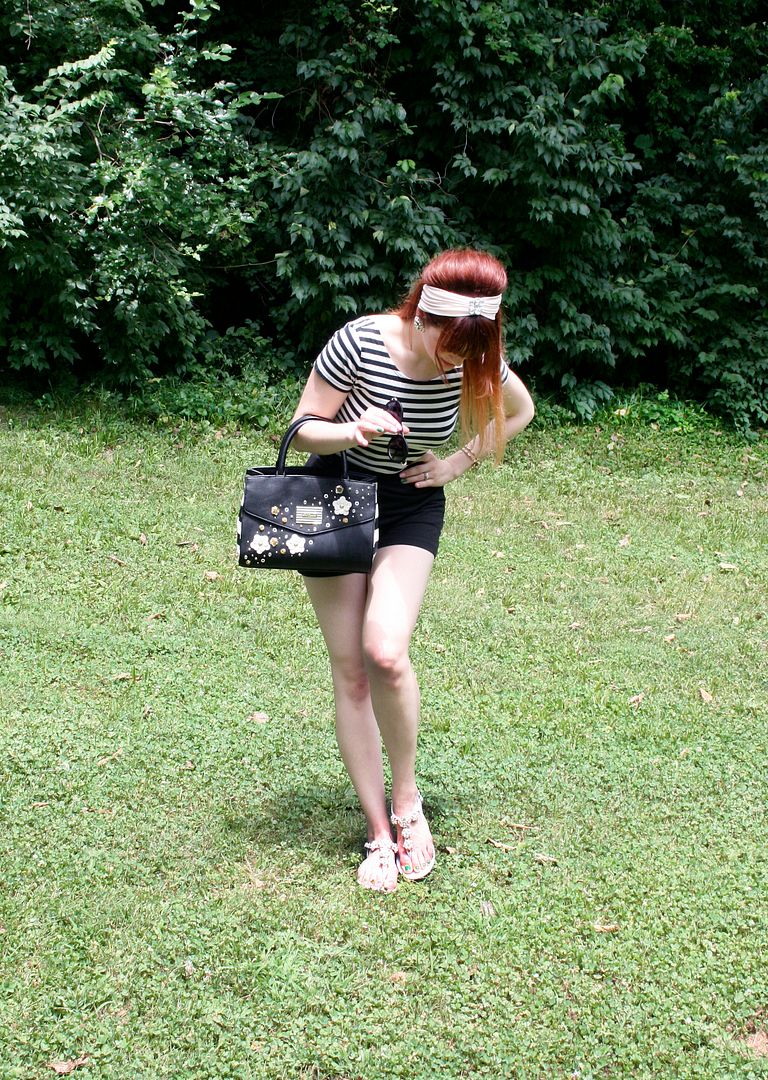 I did add the turban headband to play up the retro look and because, OK, I gueeeess I can add some color to the black and white and black and white and black and white.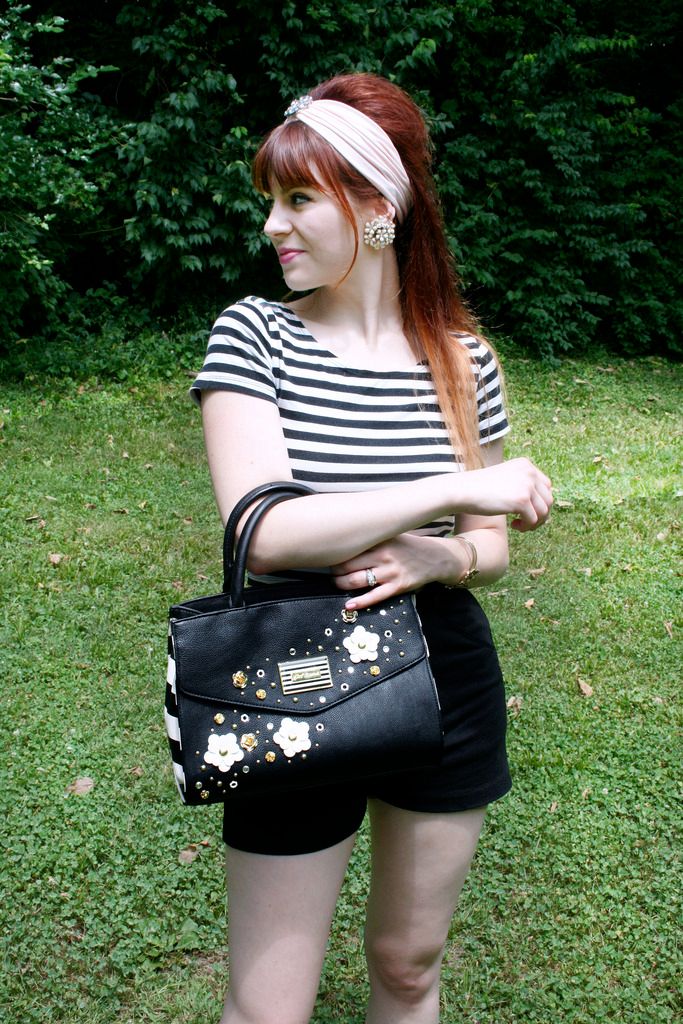 -Molly
Purse:
ModCloth
, Top: H&M, Shorts: Urban Outfitters, Sandals:
ModCloth
, Headband: Von Maur Sunglasses:
ModCloth
, Earrings: Vintage