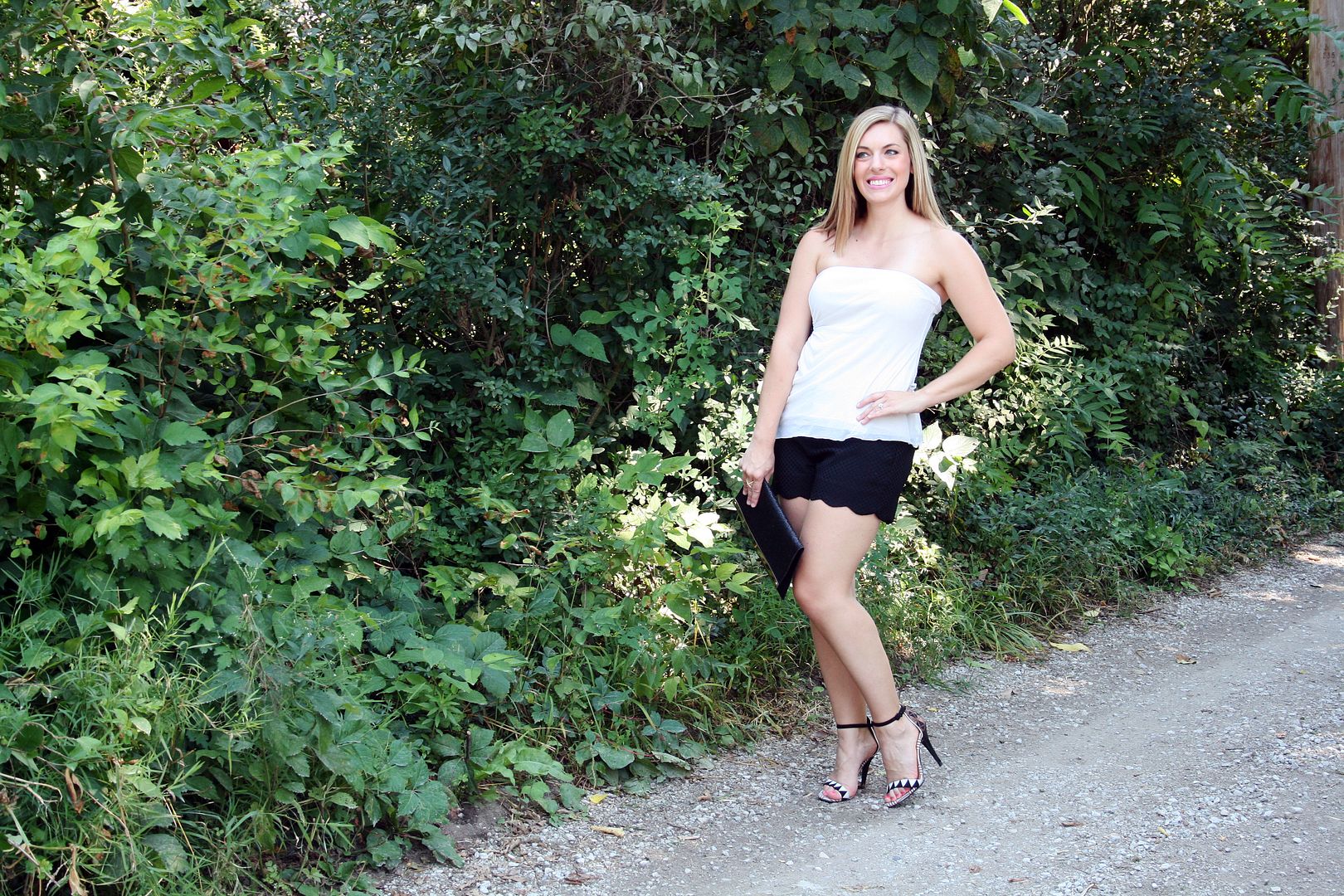 Oh boy, do I love a good scallop. I'm not referring to the marine kind, but more the clothing and potato kind. Who doesn't enjoy scalloped potatoes? Mmmmmm...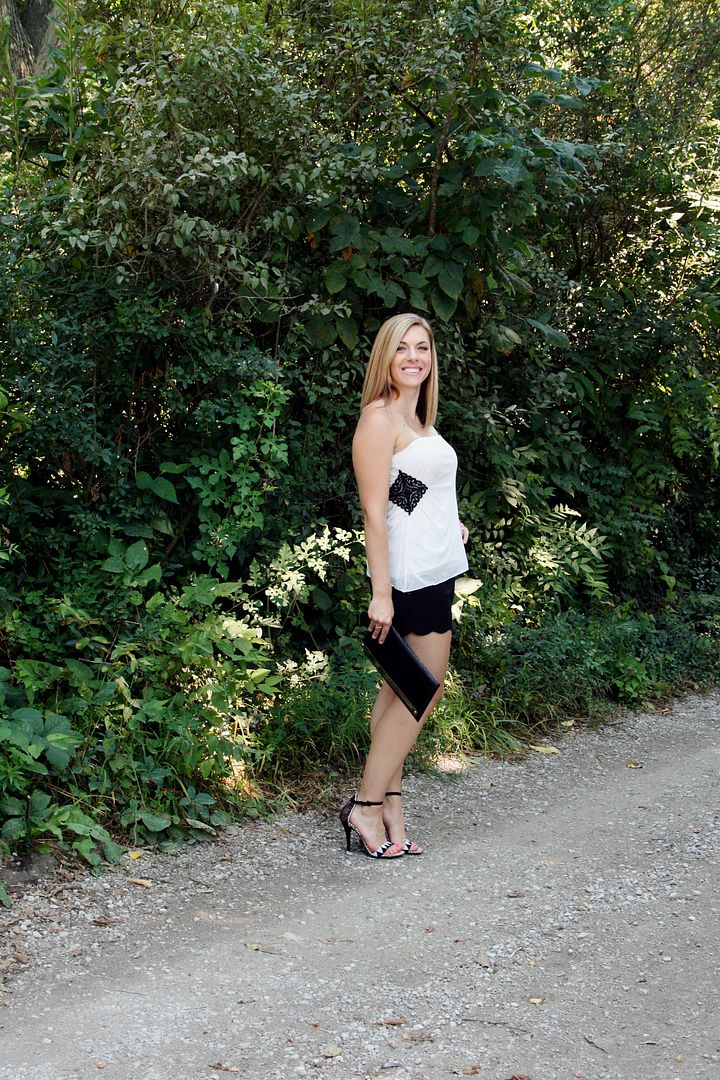 Alas, this isn't a recipe post (although I have just been struck with an idea). No, this is a good old fashioned outfit post. I've been noticing scalloped edges on clothing all over the place recently. In fact, I have my eye on a skirt and blazer as we speak. A scalloped edge on a simple piece of clothing really takes things to the next level. It punches up a look without being overly dramatic.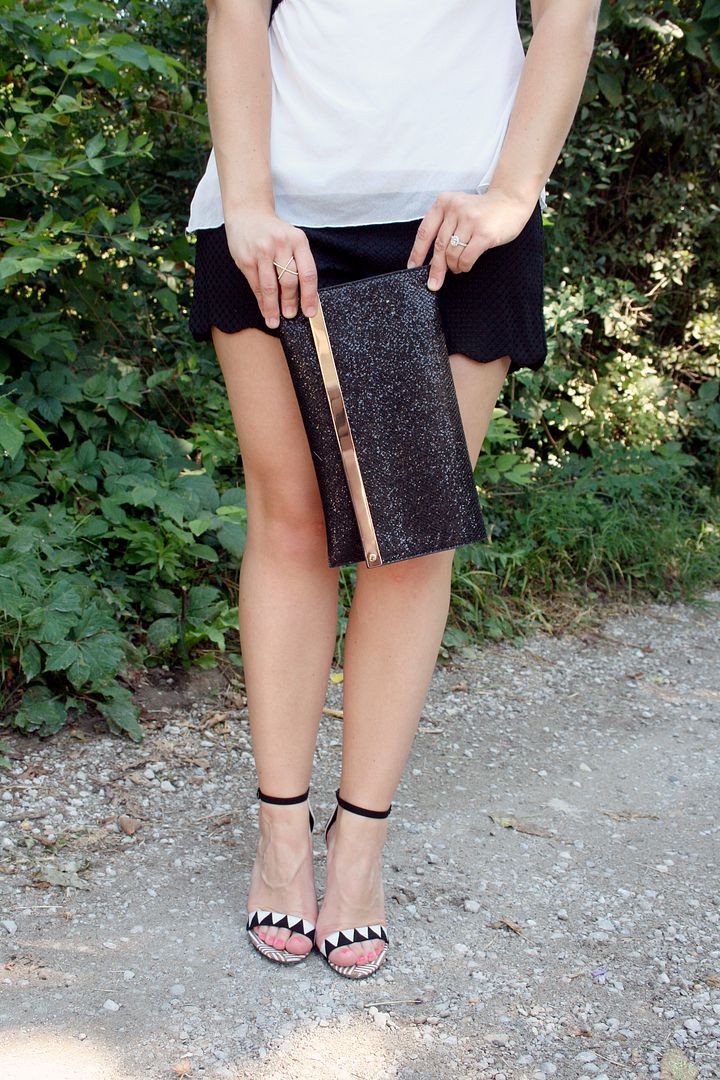 Since I'm not the most patient person in the world and wasn't prepared to wait until fall officially started, I went ahead and grabbed a pair of scalloped edged shorts from Kohl's a few weeks back. They're proving a perfect transition piece at the moment. Here I styled them with a nifty little top that I got forever ago and still love, some strappy sandals and a sleek clutch for a sexy little night out look. These shorts are not only super flattering, but they're also quite comfy! I really love it when a piece is both flattering and comfortable. It really doesn't get much better than that.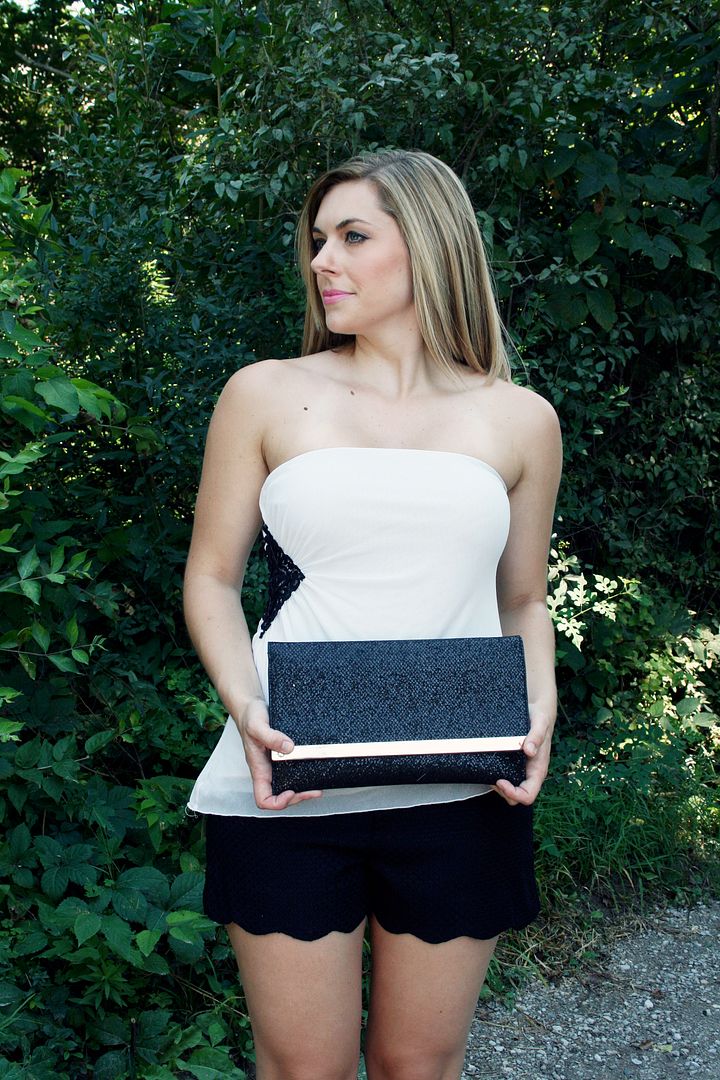 Outfit details: Shorts:
Kohl's
, Top: The Limited, Clutch: T.J. Maxx, Heels: Chinese Laundry, Other great pieces
here
,
here
,
here
and
here
.