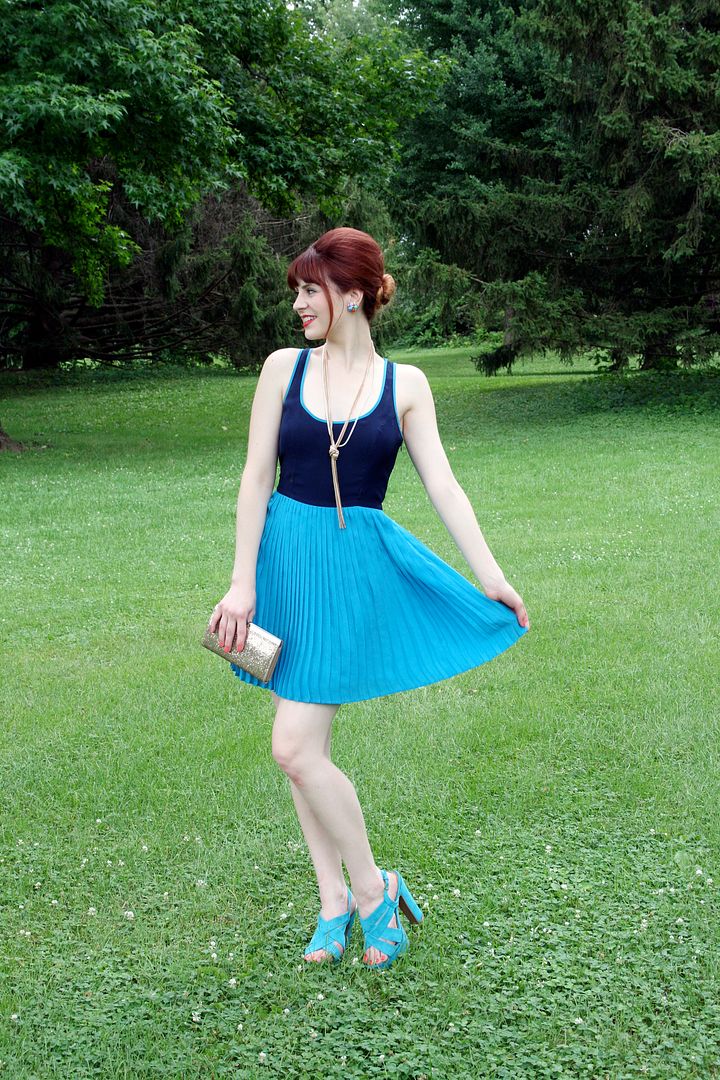 Do you ever put on a piece of clothing that feels like it was made for you? Shopping as a female is tricky because we come in so many shapes and sizes; there is no standard bust to waist to hip ratio. But, every once in a while, you have that Cinderella moment where you want to spin around in the dressing room and yell to the world that this piece of clothing works, gosh darn it, it works! This dress was that for me.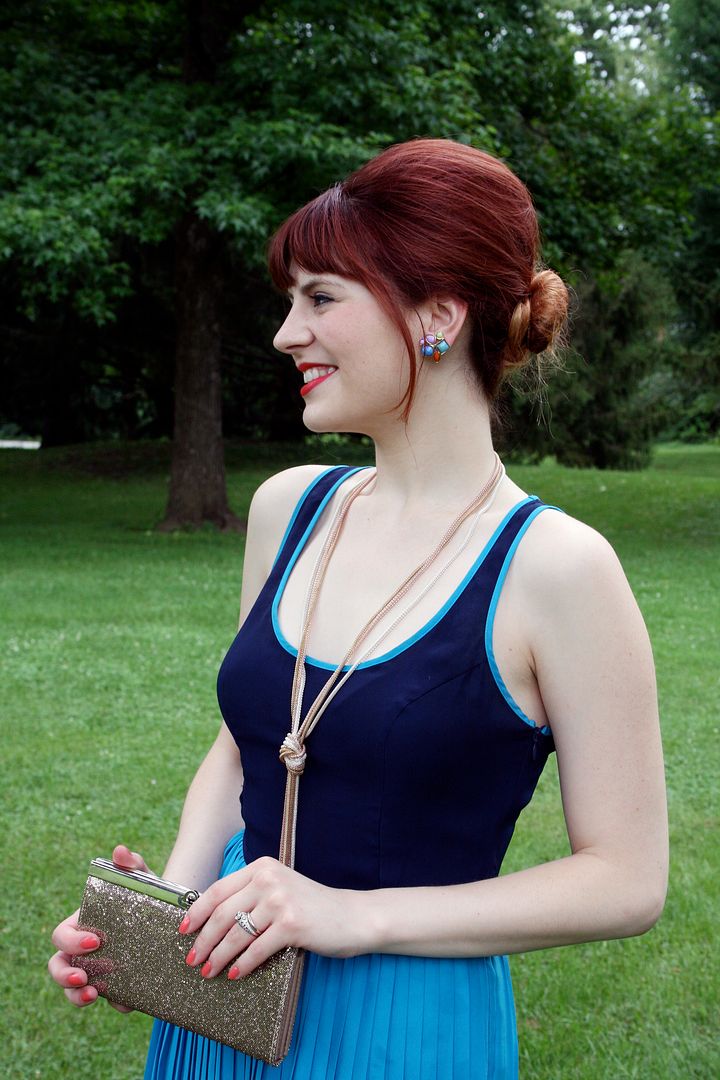 I even wore this outfit to a wedding once and had a woman stop me in the bathroom and tell me to wear this dress every day. I wish I could, lady, I wish I could. But, alas, Cinderella cannot wear her ballgown on the daily.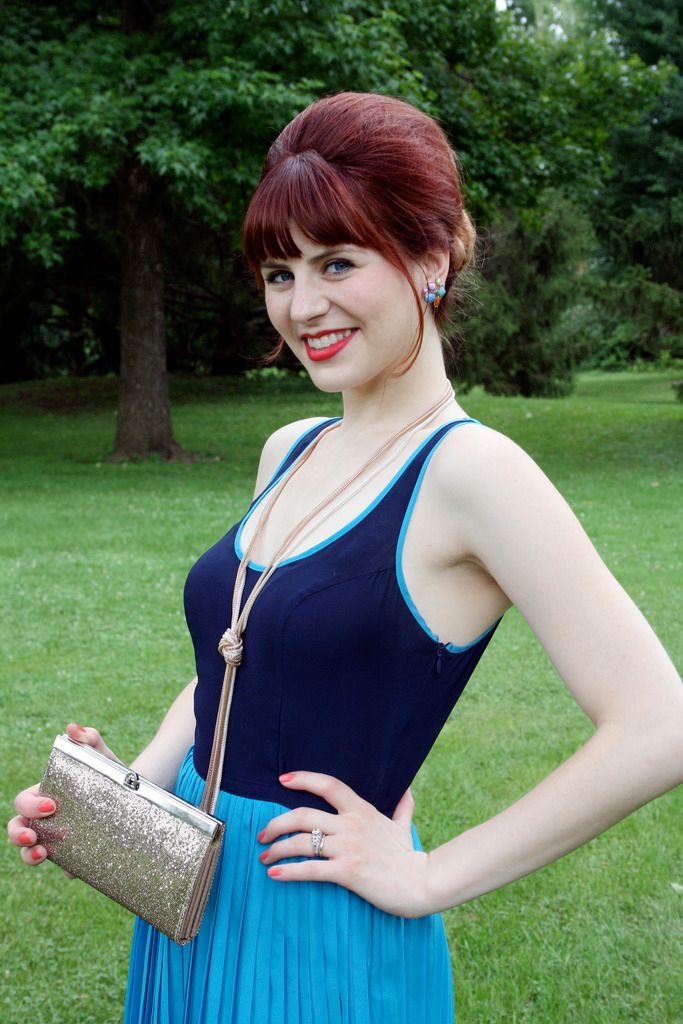 I love the flowy pleats that give a vintage feel to the dress, while the color and fit of the top portion make it feel very modern. I paired it with this long knot necklace to help reinforce that '20s feeling and fun bright earrings to play off the modern edge. This necklace is my new favorite because it can match anything: it's got gold, silver, and rose gold colors. Matching for the lazy!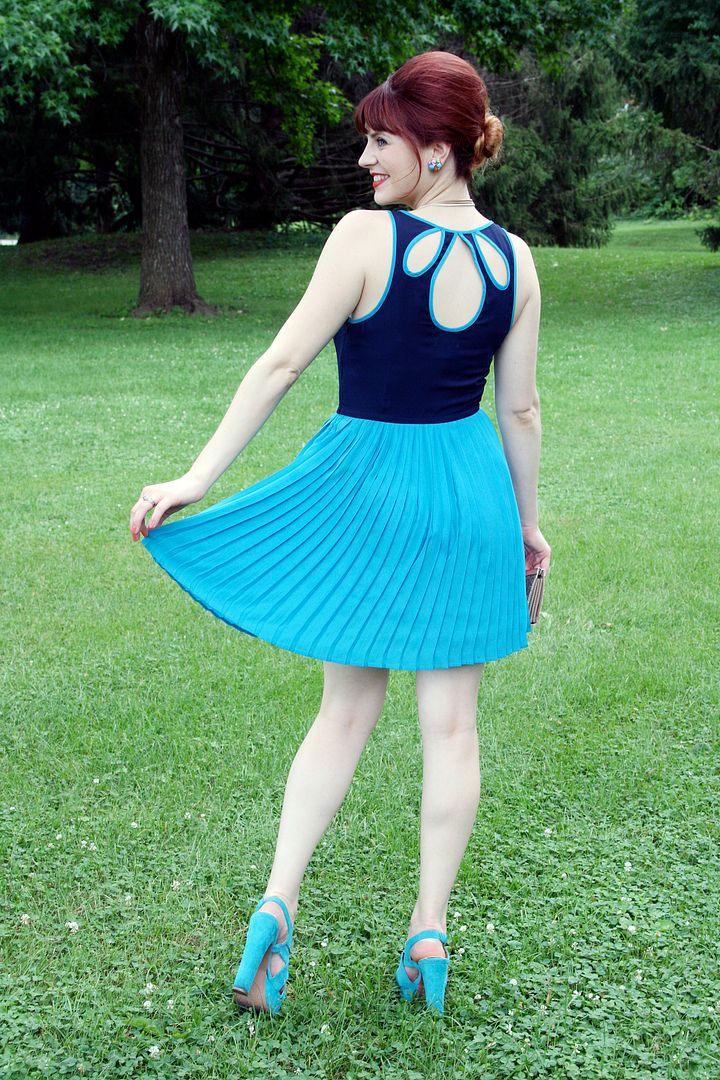 A nice updo showed off the fun back cutout. (You can check out how to create the baby beehive look
here
.) And, when you have killer heels that 100% match your dress, you can't not wear them. So I didn't not wear them ;)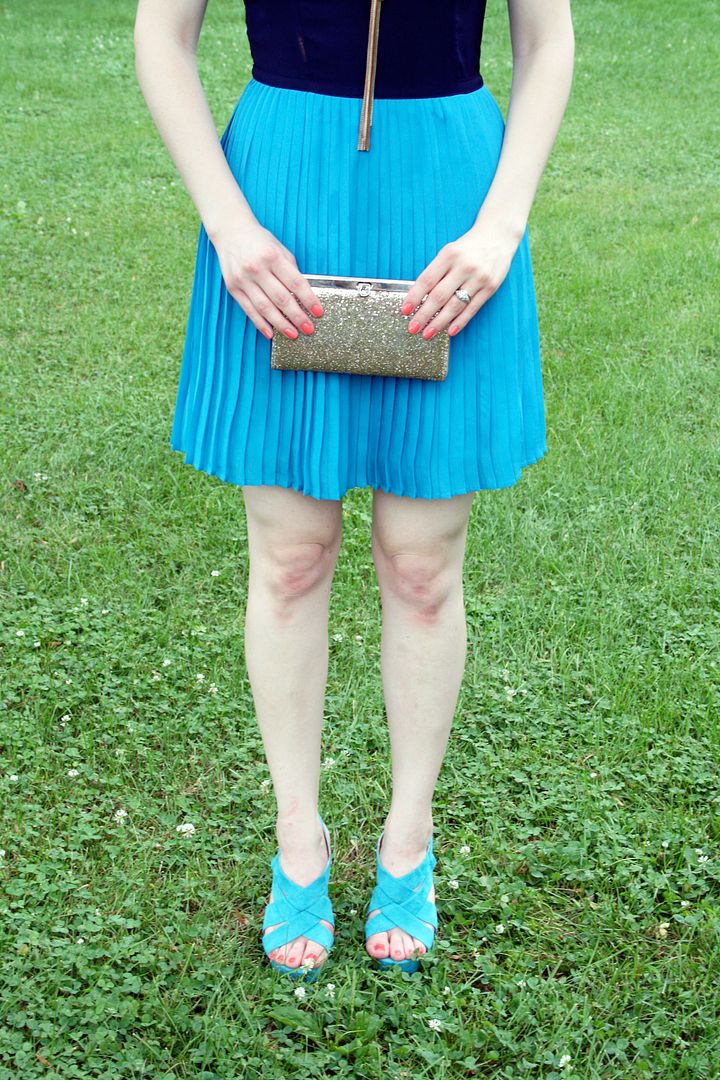 What piece of clothing do you have that magically fits and makes you feel like all is right in the universe?
-Molly