Here's a cocktail recipe that is sure to make you the most popular person at your next shindig. It's called Irish Sangria and is perfect all year round.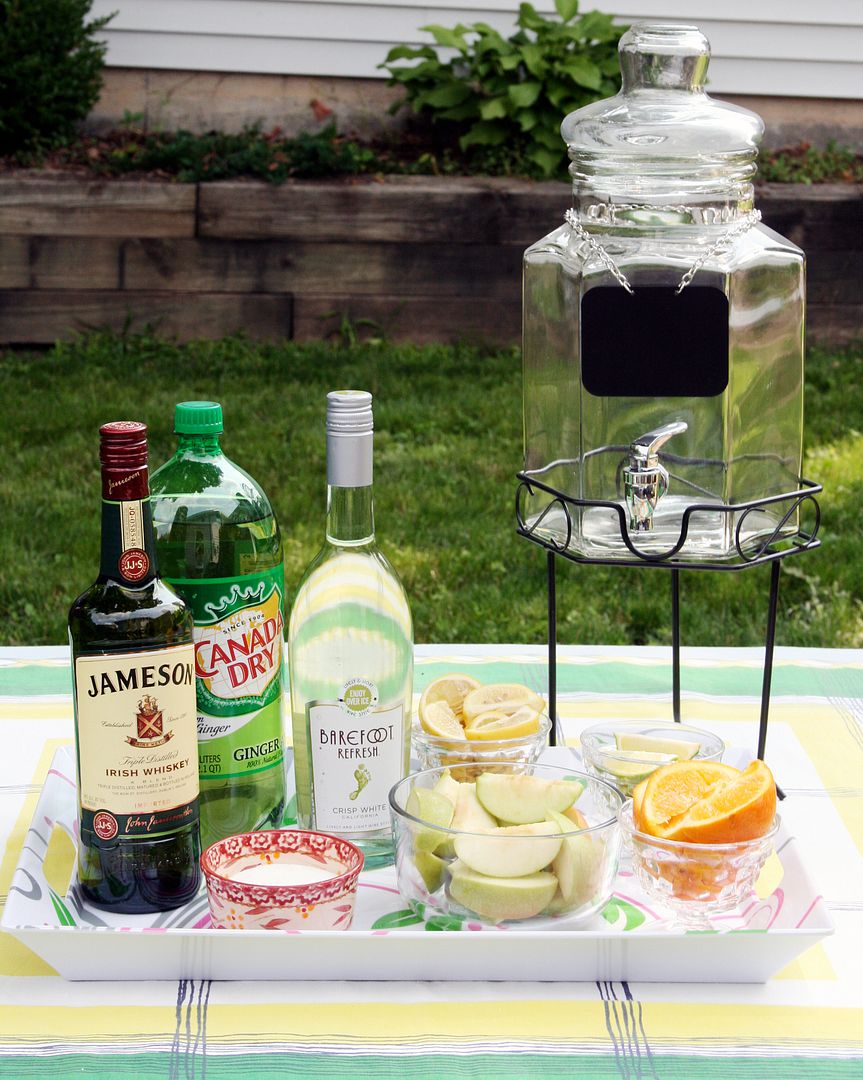 You may have noticed that I like whiskey. Can't help it, it's just so darn good! Plus, it's in my genetic makeup to like it, so I really don't have a choice. Darn the bad luck. Anywho, I was at a party a few years ago and they served this incredible sangria, of the Irish variety. What makes it Irish? Jameson of course!
It's super simple to make, but does take about a day of prep time. However, I've been known to just throw it all together in a pinch. It still gets the job done.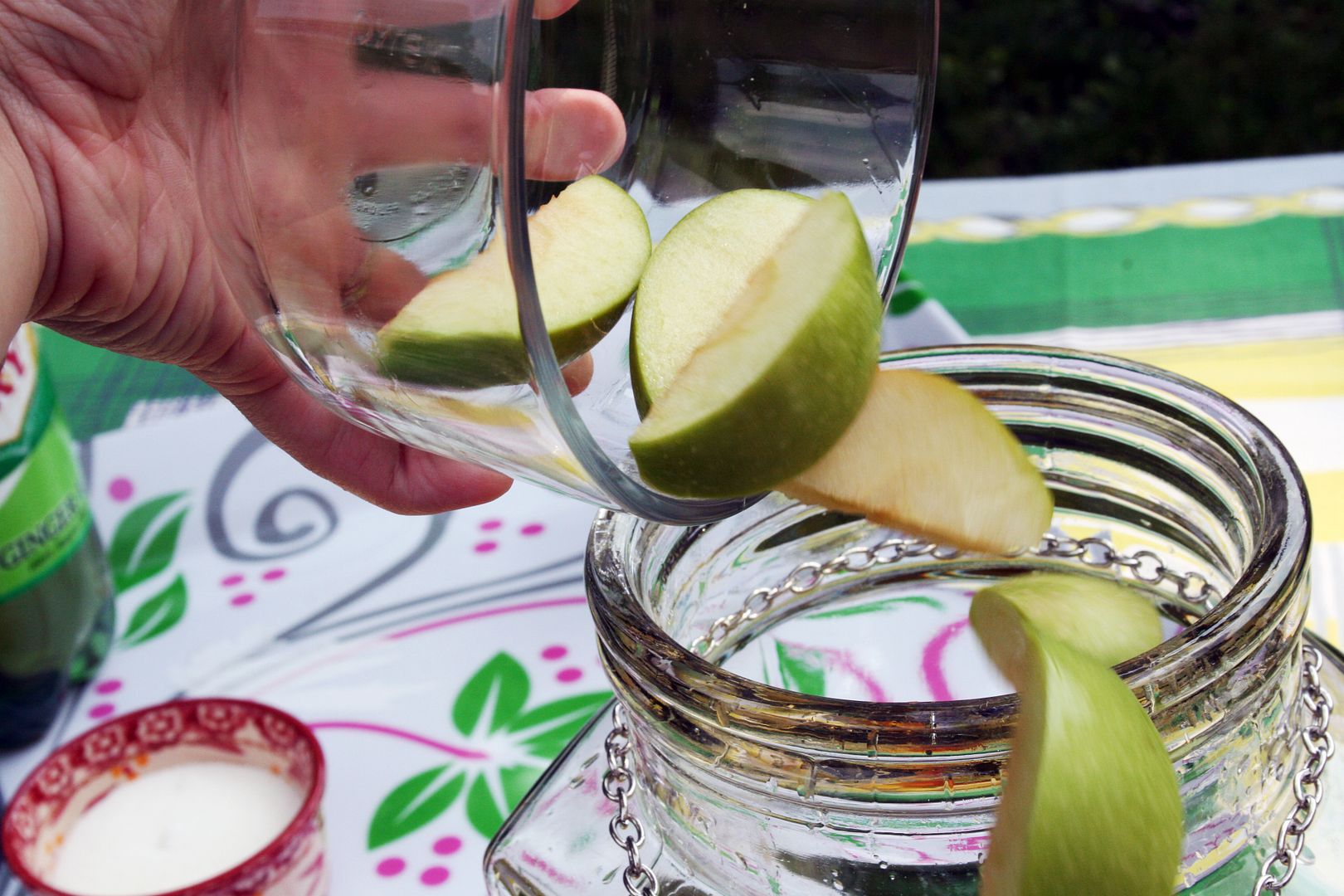 I wasn't sure of the exact recipe used at the party I attended, so I did some Googling and found
this one
that works really well. To begin, you will need the following ingredients:
1 bottle white wine. I used Barefoot Refresh Crisp White this time around. It's a great summer wine.
1 lemon, cut into wedges
1 orange, cut into wedges
1-2 green apples, cut into wedges
1/2 cup sugar
Juice of one lime
1-2 shots of Irish whiskey (I used a smidge more. Ok, maybe more than a smidge)
1 bottle of ginger ale
Pour the bottle of wine into the pitcher you will be using to serve. Next, squeeze the juice from the orange and lemon into the wine, then toss in the wedges of the lemon, orange and apple into the wine. Add sugar, lime juice and whiskey and chill overnight.
The next day, right before serving, add your ginger ale.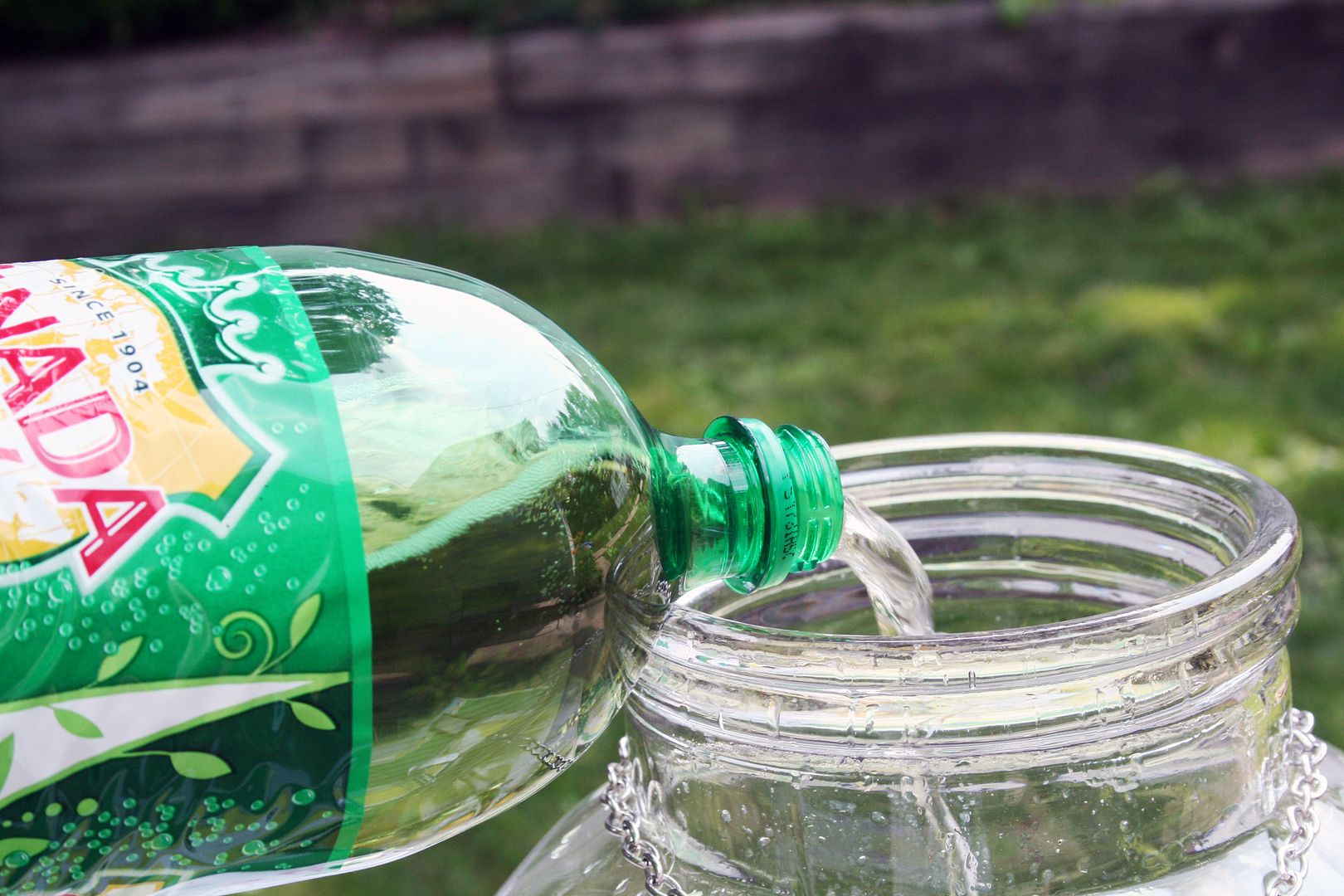 Serve and enjoy! It's very refreshing and perfect for any type of gathering. Just be careful, it's pretty potent.
Cheers!
-Jodi