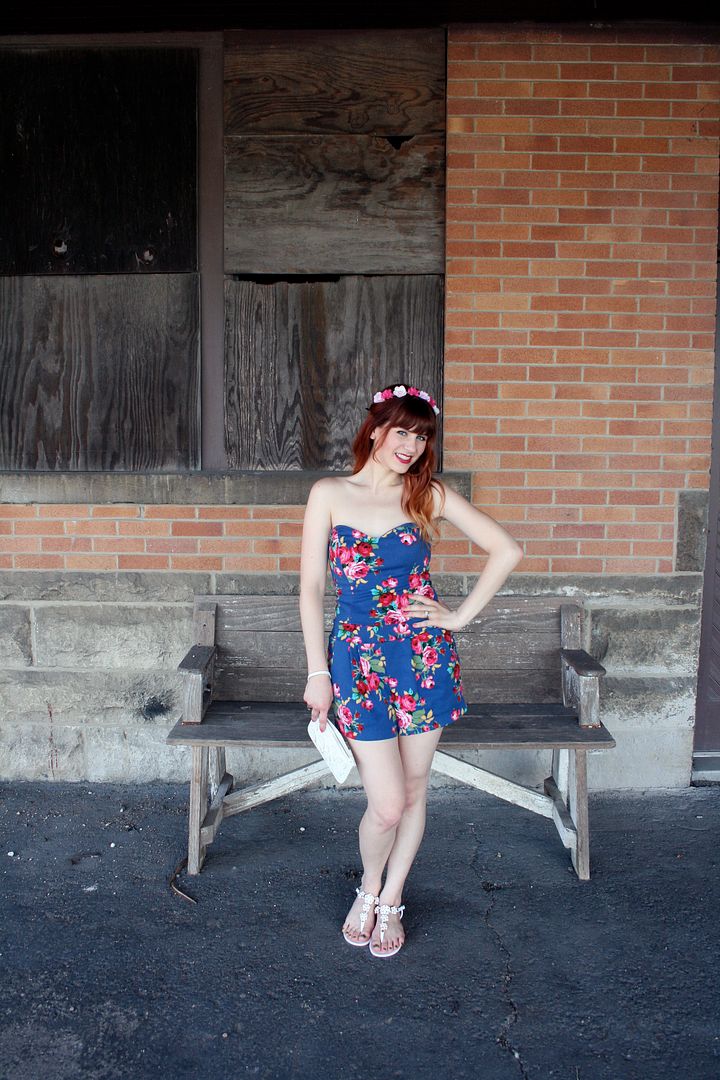 Public Service Reminder: It is mid-August! This means we've come to the critical point in summer where summer won't be summer much longer. Fall is closing in on us, friends. So, bust out your rompers, shorty shorts, crop tops and strappy sandals and give them one last hoorah before you start layering and donning boots. No need to panic yet, but this is obviously a time-sensitive reminder here.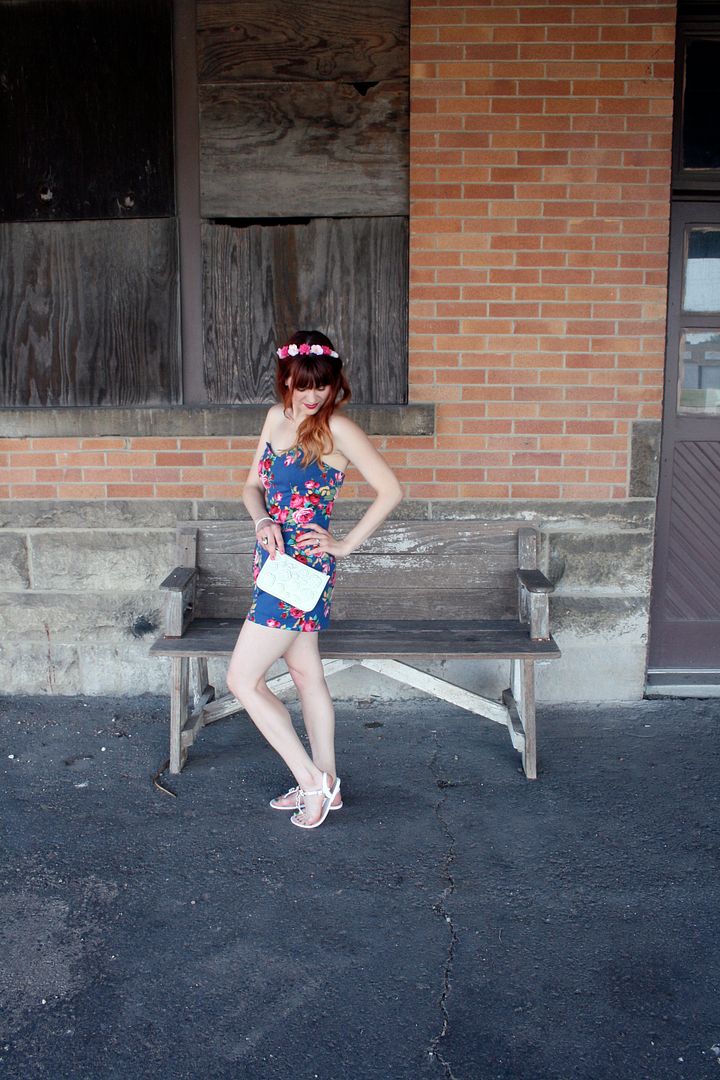 This little floral romper has been a staple in my summer wardrobe the past few summers. I was rompin' around is this piece since before rompers were really in, so I'm really hoping it's not actually out of style, but I'm so blinded by the beautiful blue floral pattern to notice. Rompers can at least last through this summer, right? Pleasesayyes, pleasesayyes.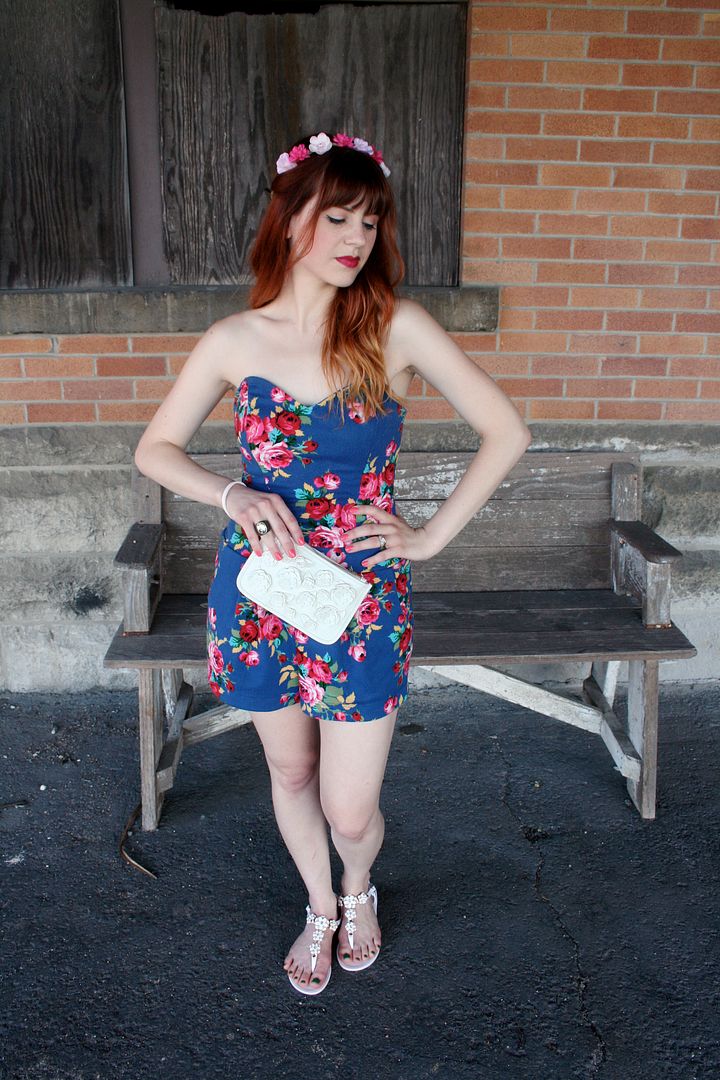 I really love the fact that this has a fitted top, because I do feel like some rompers that are flowy in the middle make you look a little too much like a three year old during playtime. Or they do me, anyway. Luckily a fitted waist help de-toddlerize the look significantly.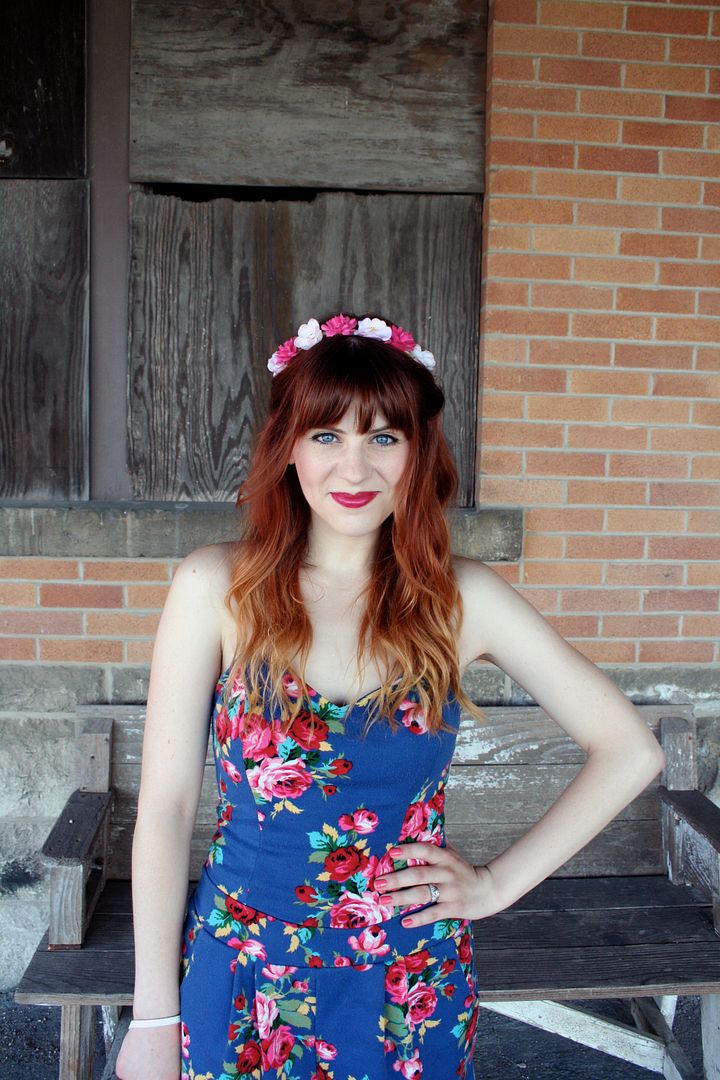 When going for the ultra-summer look, a flower crown is an absolute must-have. Because flowers on my outfit and head were not enough, I opted for sandals with flowers and a little flower clutch. Both are a nice understated white, so as not to clash with all the other bold colors going on. But, you can never overdo it on flowers. Pretty sure that's in the rulebook.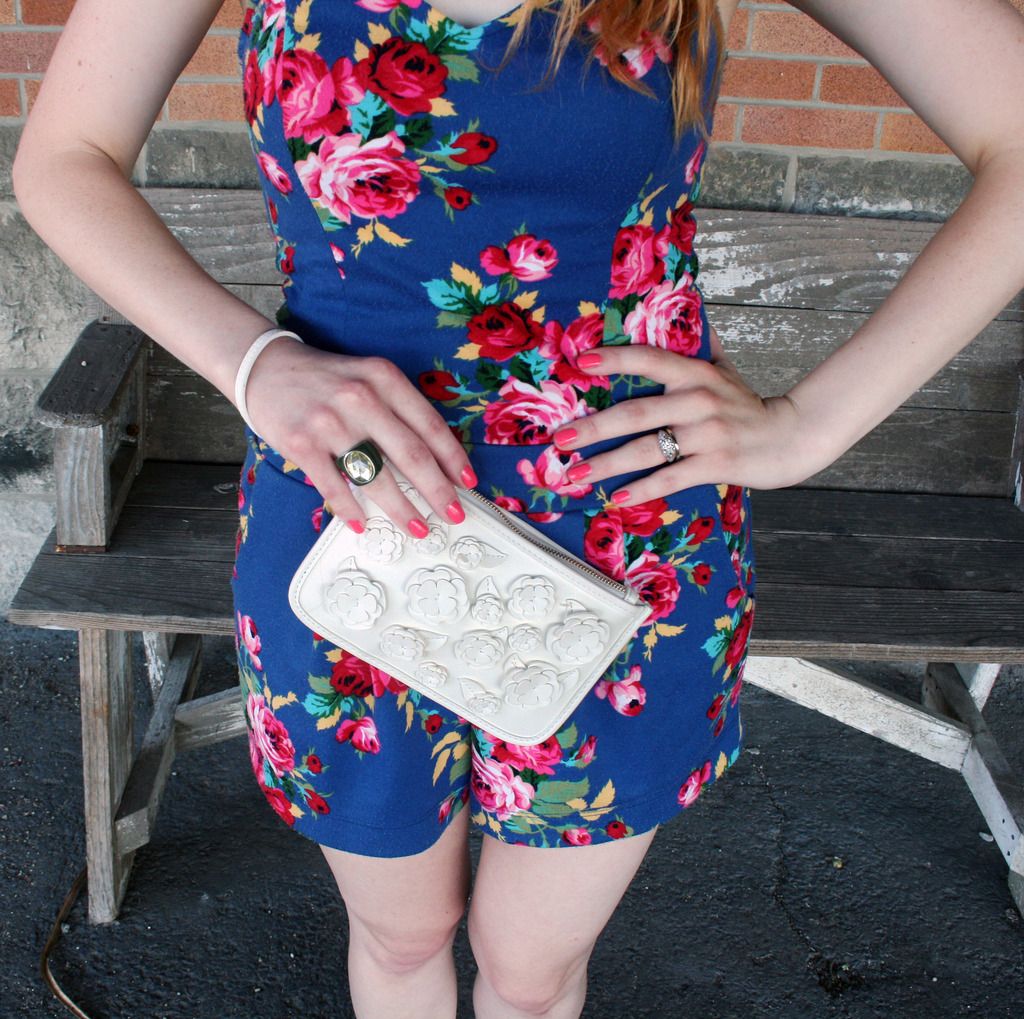 Now go out there and grab summer by the popsicles while you still can, friends!
-Molly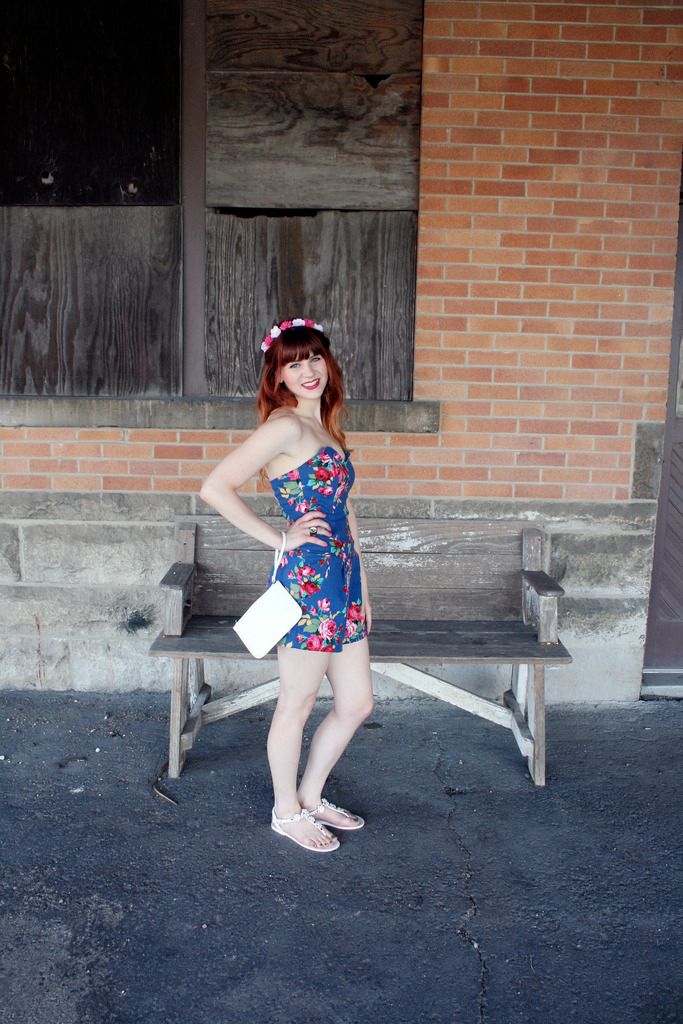 Outfit Details: Romper: Urban Outfitters, Sandals:
Modcloth
, Clutch: H&M, Headband: Payless, Lipstick:
Revlon
, Ring: Kohl's