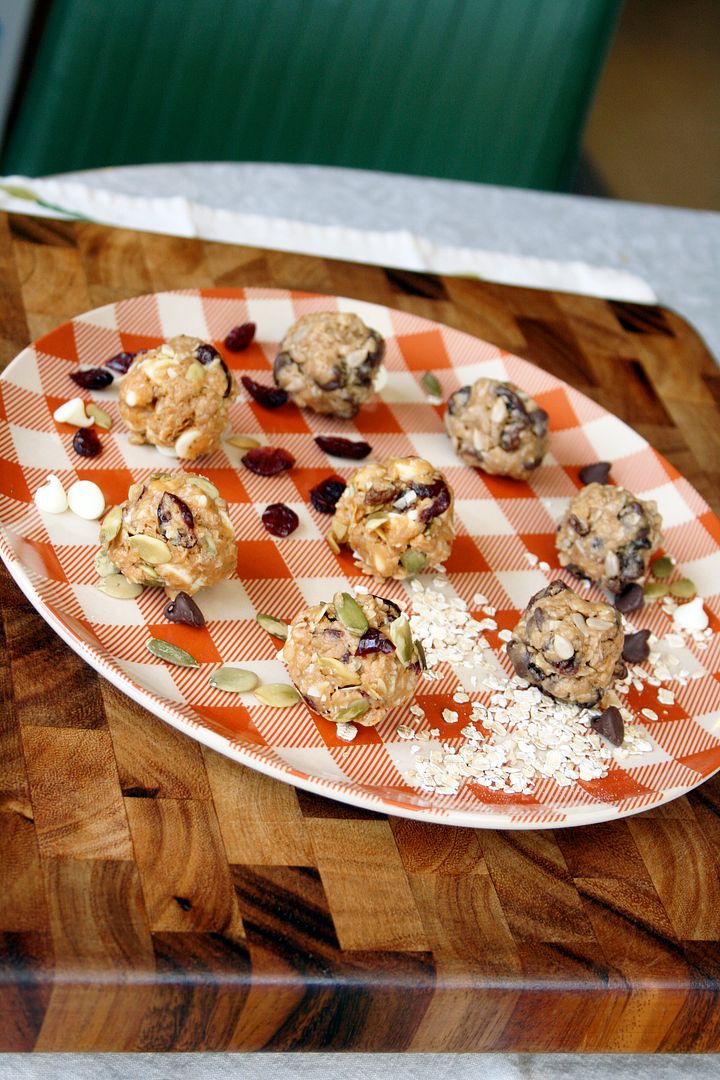 What do you do when you need a little snack boost to get you to dinnertime or when you're running too late to make a real breakfast? I don't know about you, but granola bars are usually my go-to. But sometimes the prepackaged ones can be too sweet, or maybe you don't want a whole granola bar's worth, just part of one. That's where these little babies come in!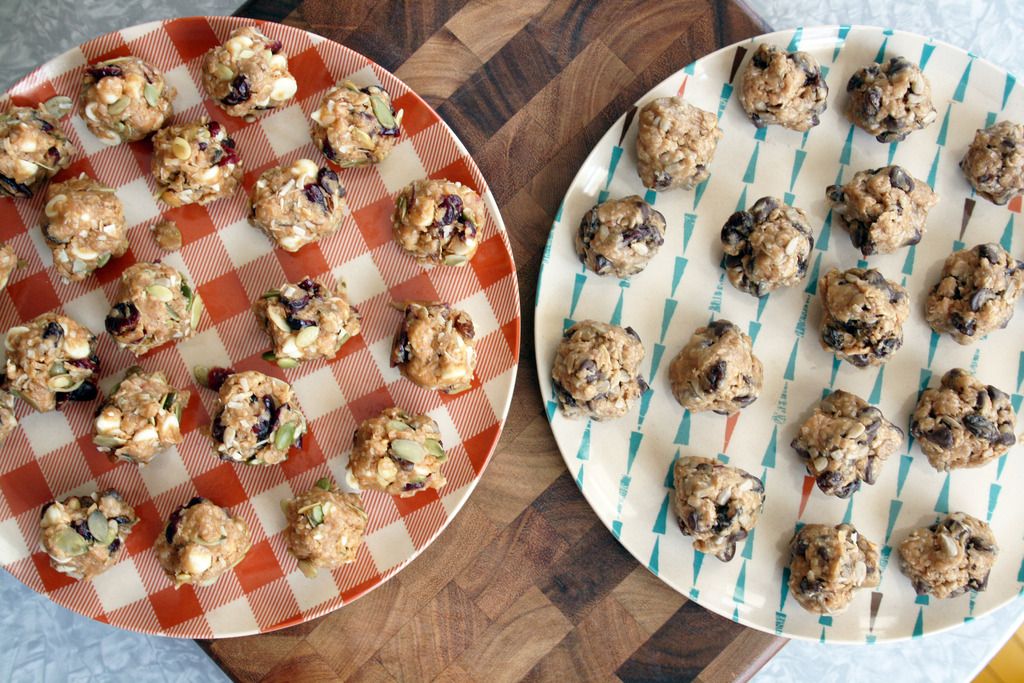 These energy bites are about the equivalent of a third of a granola bar for a tiny pick-me-up, or you can grab a few for a filling breakfast. I love them because they're customizable and you can make up a big batch and just carry a few with you when you know you're having a light lunch or a late dinner. They're packed with protein (and some indulgent things, too!), and you can control what goes in them.
I did two variations, but, again, you can customize them based on preferences, allergies, or your mood! Just keep to this basic ratio: 1/2 cup nut butter, 1/3 honey, 1 cup oatmeal, and about 1/2 cup each of 3-4 fillings like berries, nuts, seeds, or chocolate. If pressed, I think the white chocolate cranberry ones are my favorite. Shhh, don't tell the chocolate ones!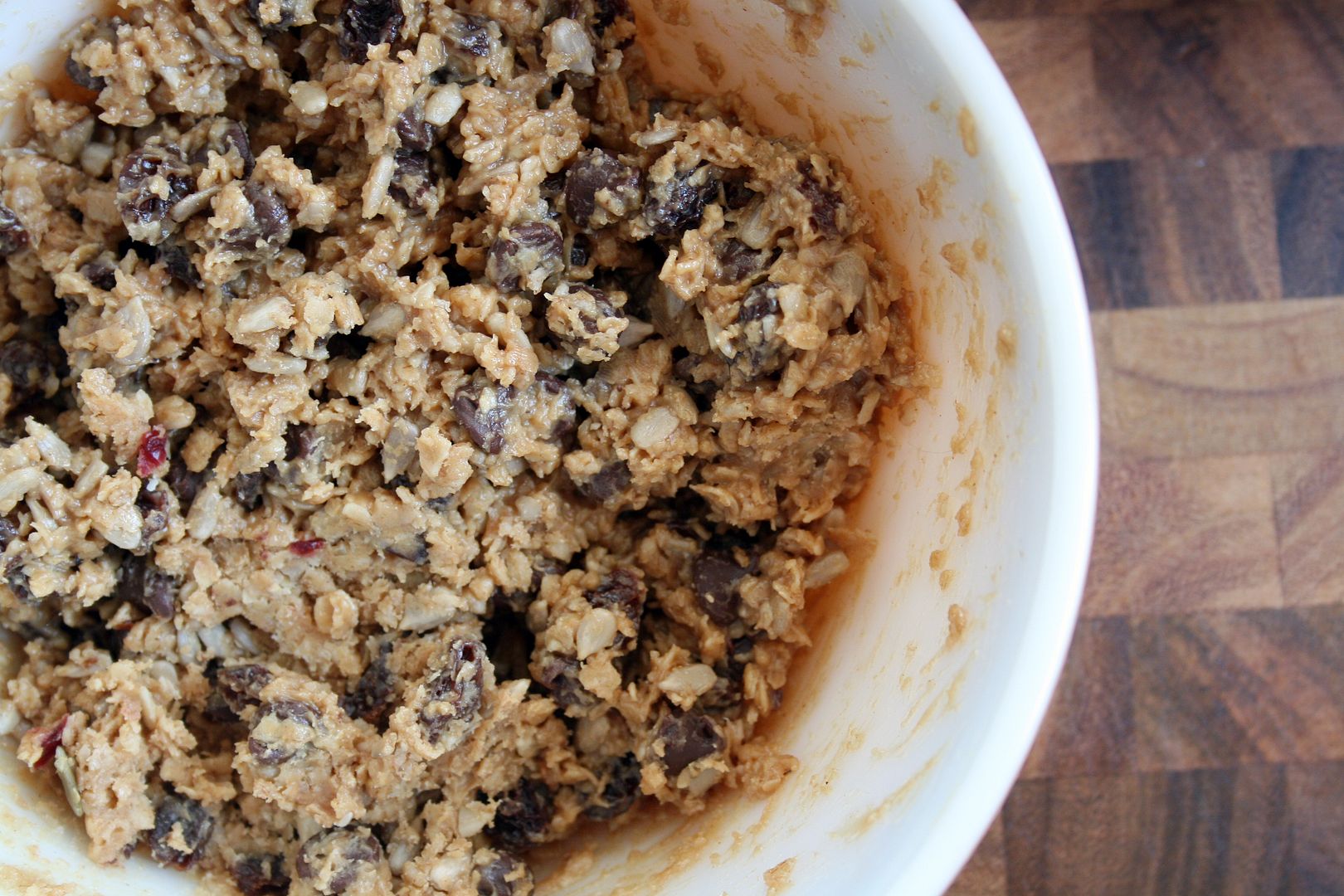 Chocolate Raisin Energy Bites:
1/2 cup peanut butter
1 cup oatmeal
1/3 cup honey
1/2 cup semi-sweet chocolate chips
1/2 cup raisins
1/ 2 cup sunflower seeds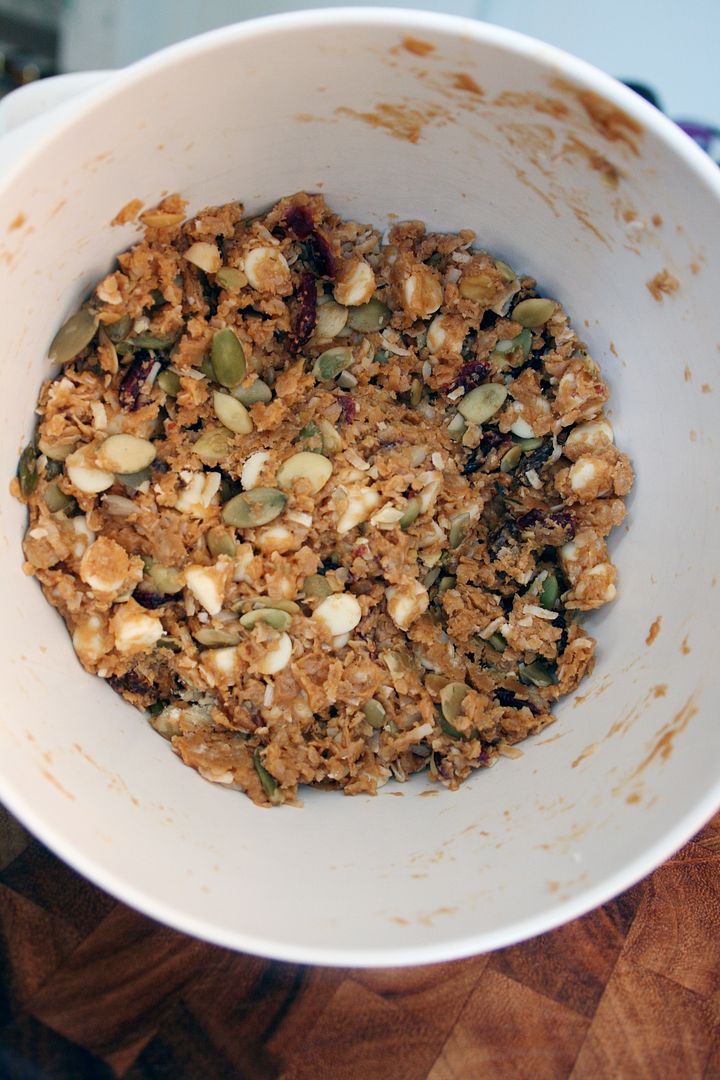 White Chocolate Coconut Cranberry Energy Bites:
1/2 cup almond butter
1 cup oatmeal
1/3 cup honey
1/2 cup white chocolate chips
1/2 cup dried cranberries
1/3 cup pepitas (pumpkin seeds)
1/3 shredded dried coconut
Combine all ingredients well and let sit in refrigerator 2 hours-overnight. You can then roll the batch into ping-pong-sized balls and store in a sealed container separated by wax paper in layers, or scoop and roll as you go. Throw them in a Ziploc bag for work or school and head out the door!
One batch yields 24-30 energy bites.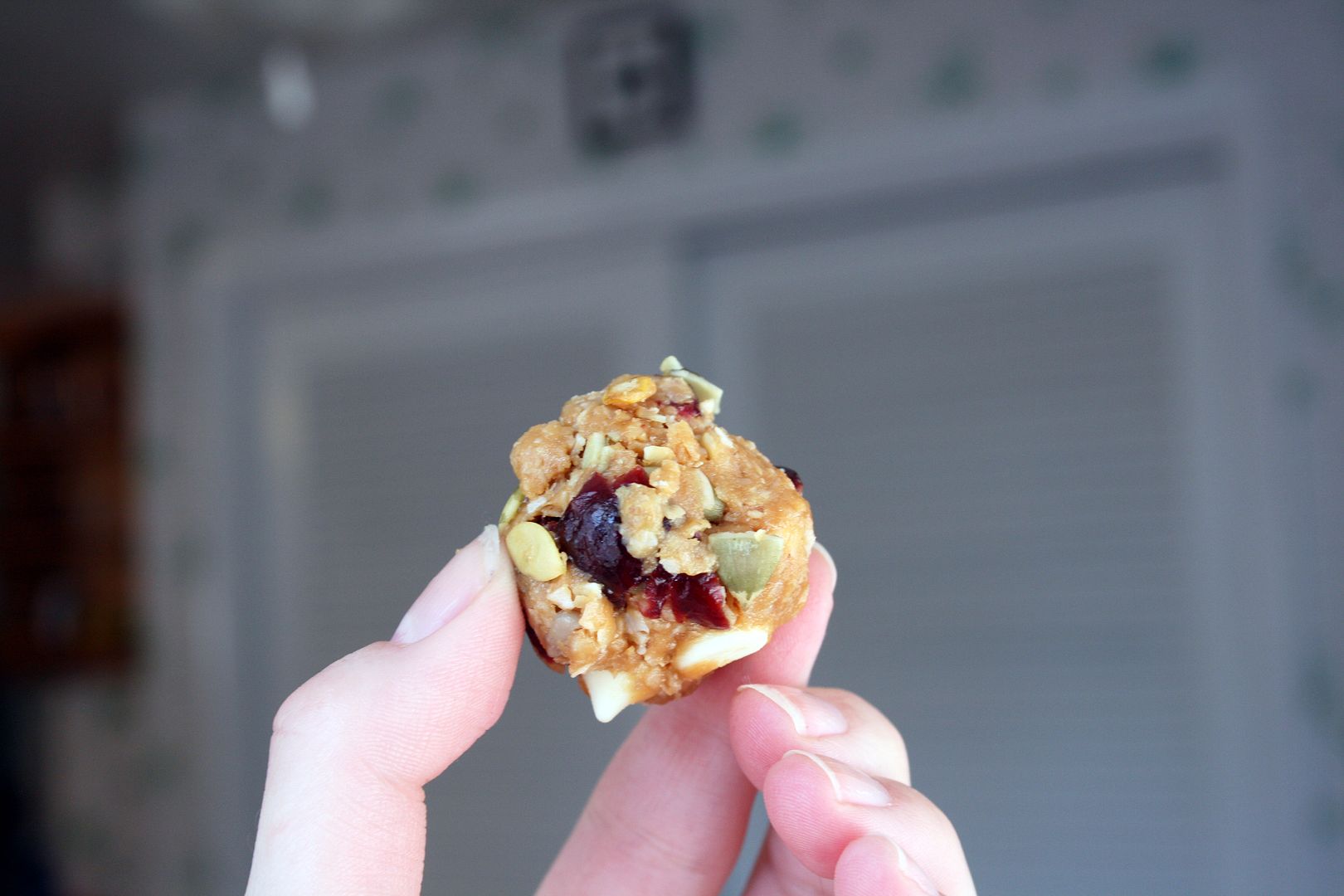 Now you won't have to hit up the vending machine or make unhealthy choices in a pinch again!