A few weekends ago, we stopped by what is undoubtedly the cutest spot in the Decatur area: Cocomero. This is not your typical frozen yogurt joint. In addition to a wide variety of yogurts and toppings, they've got many other fun goodies like bubble tea, macaroons, and coffee drinks. And everything from the macaroon packaging to the sign for the bathroom is cheerful and adorable.
The staff at Cocomero were extremely helpful and kind. We felt very at home and well taken care of during our stay. The recommendations they gave us were spot on and a lot of the treats were made by hand.
There are tons of frozen yogurt flavors and toppings to choose from. They switch out the flavors too, so you might get a different selection every time you go. The flavors and toppings were some of the best we've seen at any other treat shop like this. There's everything from fruit and candy to FULL-SIZED cookies and brownies, you guys.
Molly got a mix of taro root flavor (we decided this tasted more like shortbread cookies than any other flavor we could place) and birthday cake yogurt and topped with a huge brownie bite, strawberry wafers and chocolate drizzle. Jodi opted for peanut butter flavored frozen yogurt with chopped Reese's peanut butter cups and Butterfinger bits.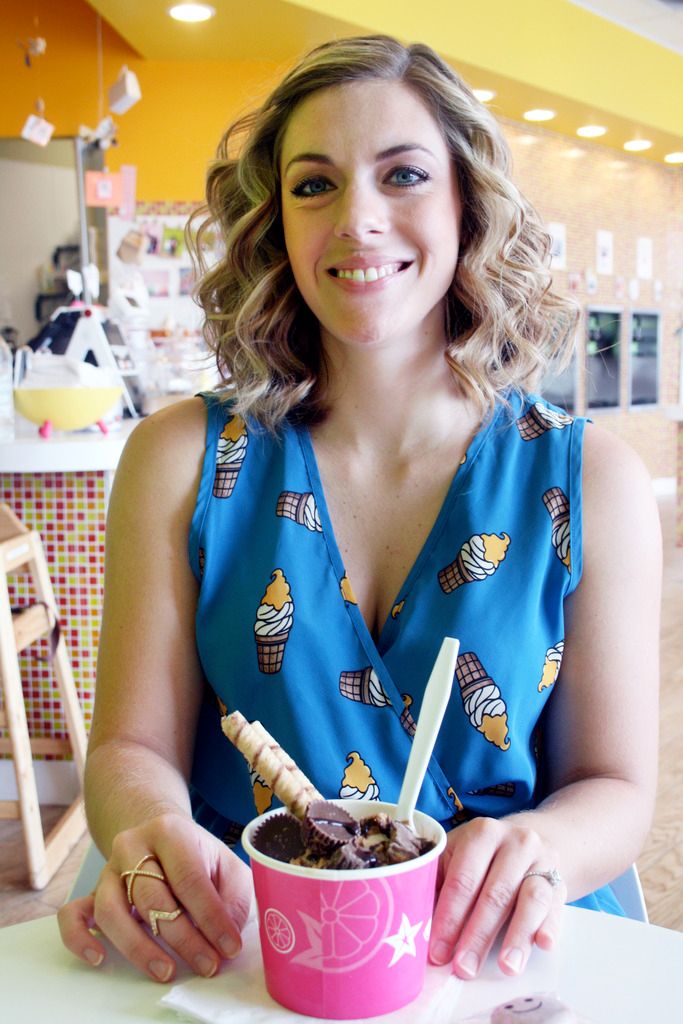 If you've never tried bubble tea, you have to give this place a try and order some. (Spoiler alert: it's not necessarily tea, and the frozen versions actually aren't bubbly.) They have both fruit and milk-based bubble teas. The first resembles a smoothie and the second is more like a milkshake, but they both come with large tapioca balls in them. The flavors vary from fruits to milk tea and green tea. The tapioca balls are pretty chewy, so if that's not your thing, just ask for the tea without them.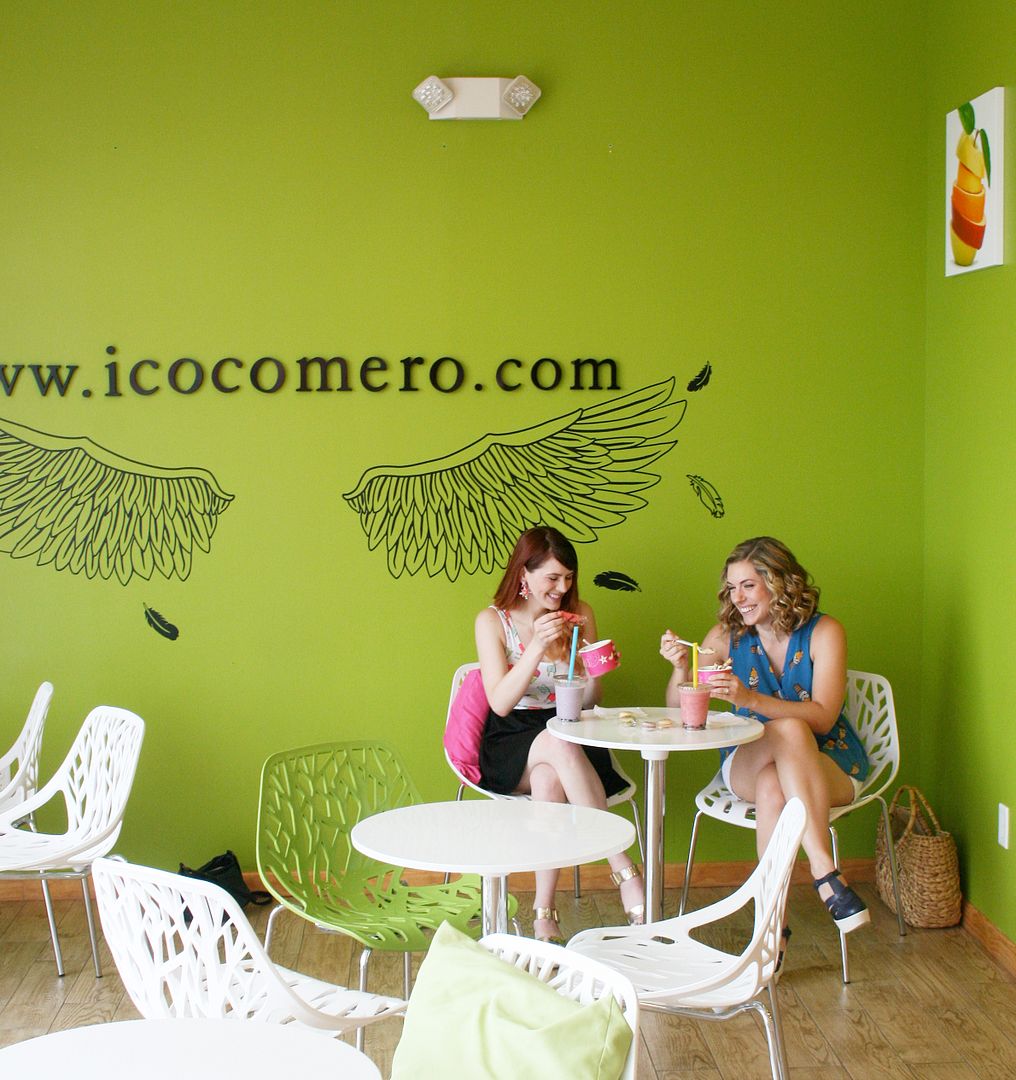 Molly got taro root flavored and Jodi got strawberry banana (at the recommendation of the welcoming lady who was helping us). Both flavors were delicious!
We could not go in without trying out the cute little macaroons in fun flavors. We tried green tea, lemon ginger, blueberry and vanilla. They came in adorable little packaging with winking and smiley faces, but you can purchase a whole box of them, too.
All in all, we had a fantastic first time outing to Cocomero! We will definitely be back again and we hope to see you all there when we go. Check out their website
here
and their Facebook
here
for more information and hours of operation. Happy fro-yo-ing!
Molly's Outfit Details: Popsicle Top: Wal-Mart, Skirt: Target, Shoes:
Target
, Barette:
ban.do
Earrings: Wal-Mart
Jodi's Outfit Details: Ice cream top: Modcloth, Eyelet shorts: T.J. Maxx, Wedges: Seychelles