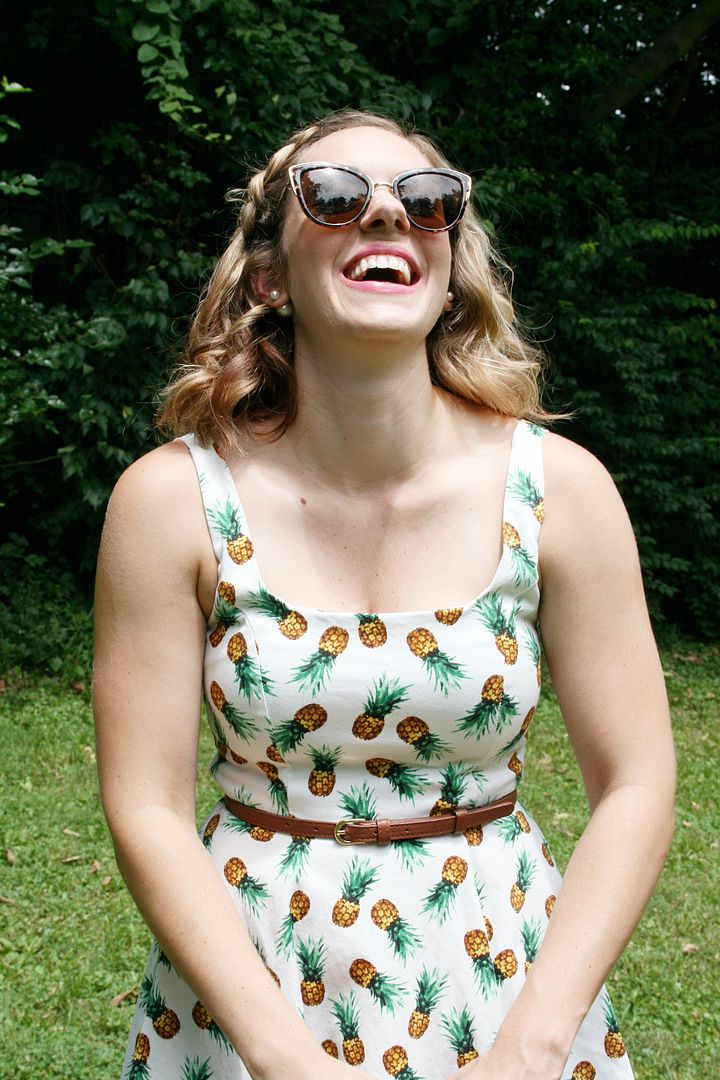 My love of pineapple prints is well documented. To me, nothing quite says "let's have a summertime party" like mini pineapples all over your clothing. Also, let's be honest, that's just another excuse for a party. Like I needed an excuse.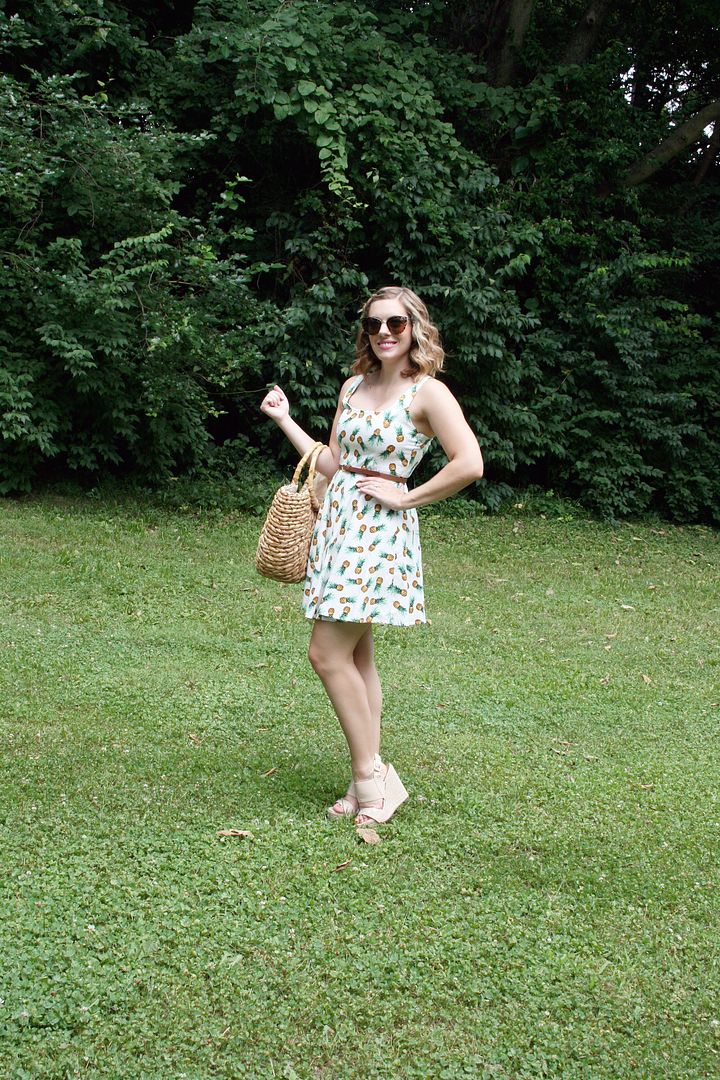 I added a skinny brown belt to this dress to break up the pattern and accentuate the waist. I also added these sweet retro cat eye sunglasses I snagged last month to really punch up the retro vibe.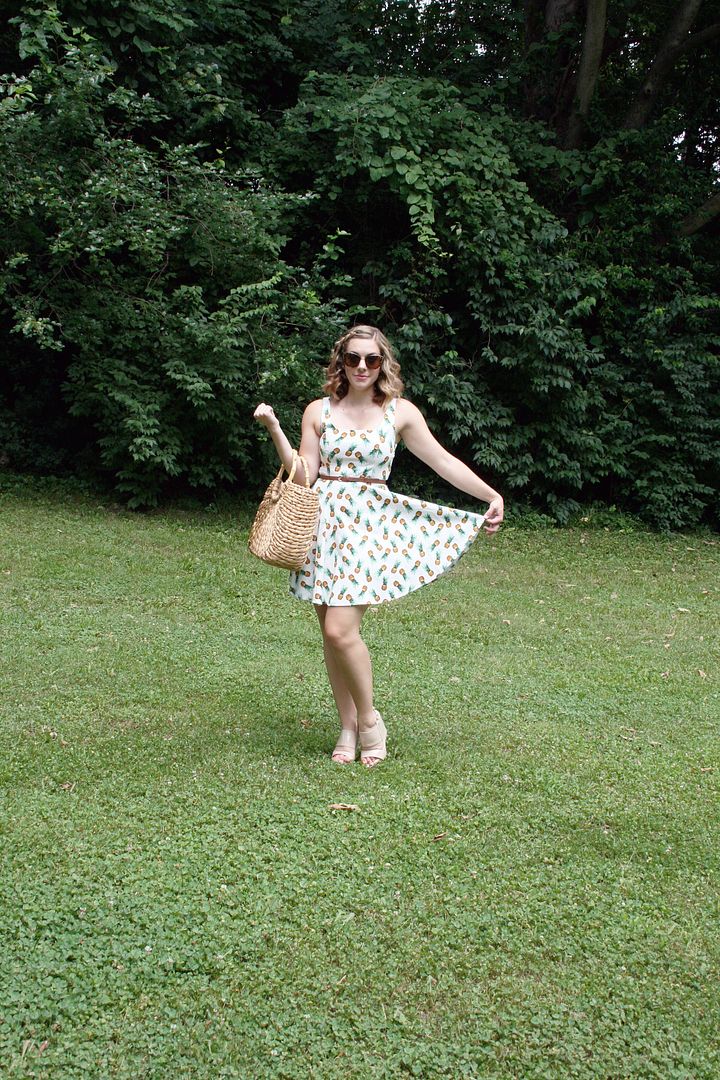 This dress is nice and lightweight and isn't stifling when the temperature sores. I've worn it to work with a cardigan and to a weekend get-together. It really works well in all summer situations you might find yourself in. Case in point, it was so hot the day we took these photos, I was sweating like a, well you fill in the blank, and you can barely even tell!
Of course, I had to accessorize with this straw tote and nude wedges that I've been wearing on repeat all season long. I have yet to find an outfit either of these items don't go with. Best.Purchases.Ever.