We have a great little wine shop in Decatur called
The Decanter
. They hold regular tastings and have a great selection of wine, craft beer and spirits. We decided to have a little Mod Circus wine date a couple of Fridays ago and taste our way through their selection that evening.
The three gentlemen who own it really know their stuff. Wine and spirits are their passion and it really shows. We left feeling knowledgeable about the wine that we sampled and even picked up a few bottles to take home. I mean, how could we not?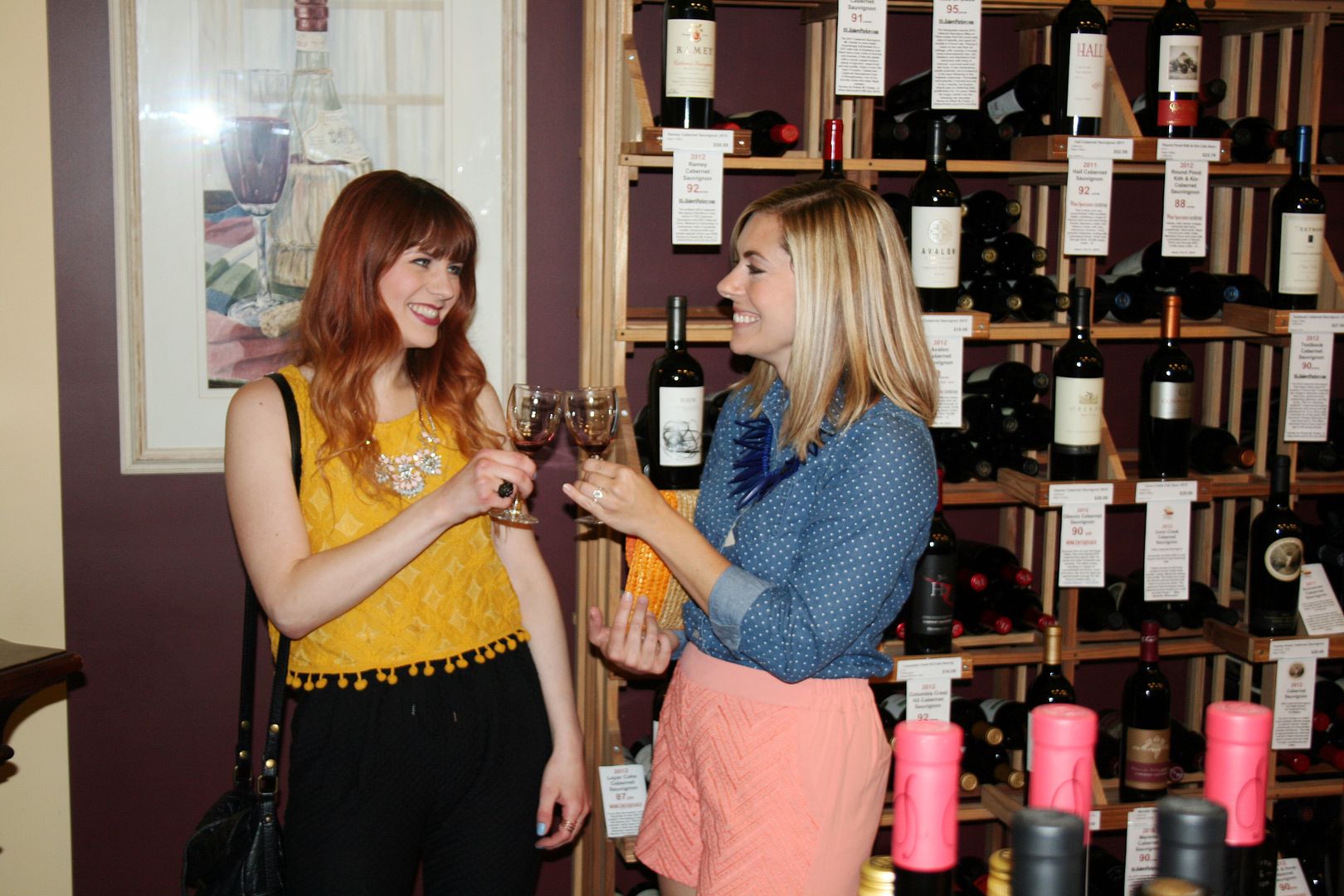 We tasted a Malbec, a Riesling and a Pinot Grigio. While you are tasting, they tell you a description of the wine, where it comes from and what it would pair well with. There was a small crowd that evening, so we were able to take our time and really savor the wine.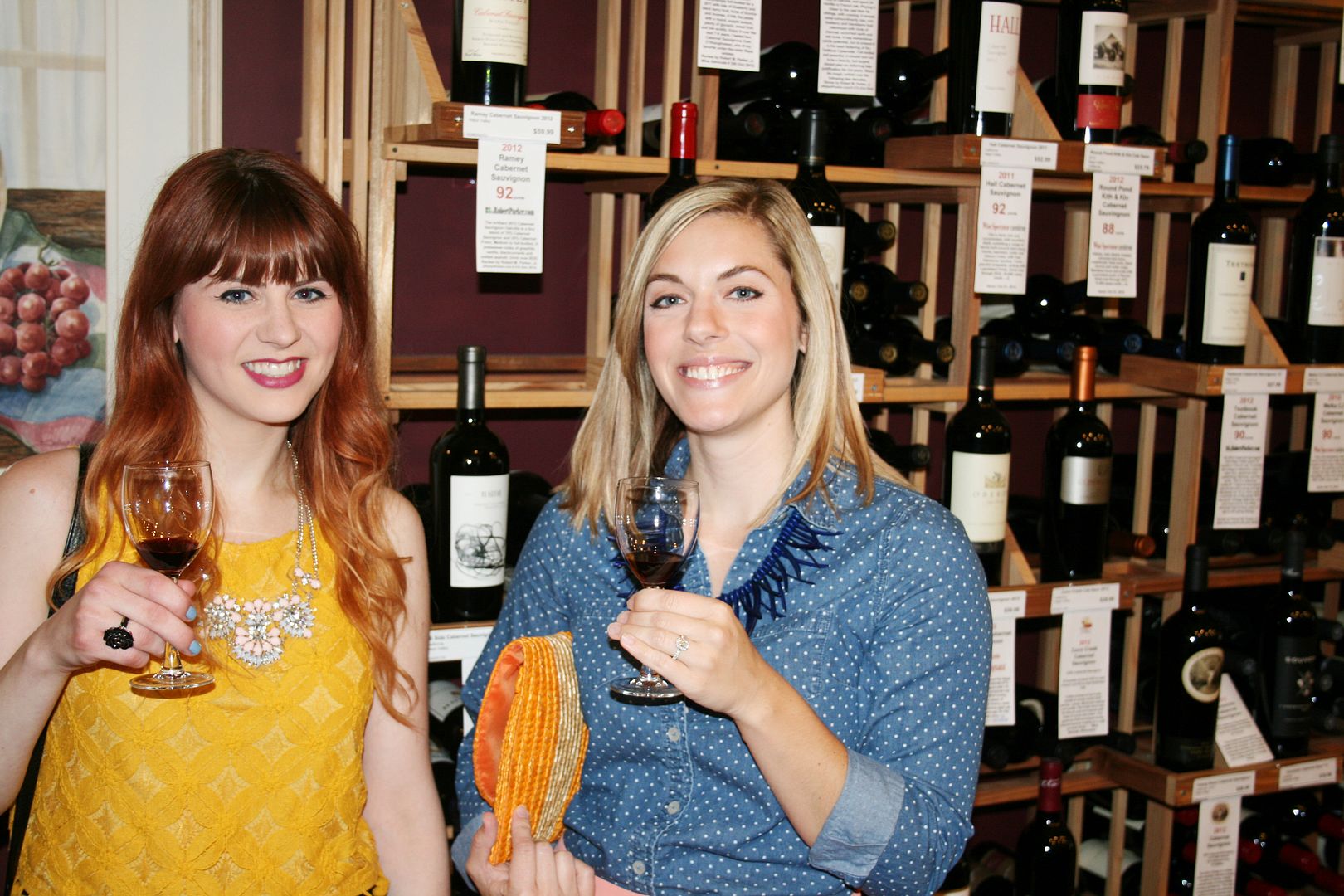 We also were able to bend his ear on some other wines that we had tried and some that they had on offer in the store. We shared stories about different wine tours we had all been on and where some of the best areas in the country are for wine.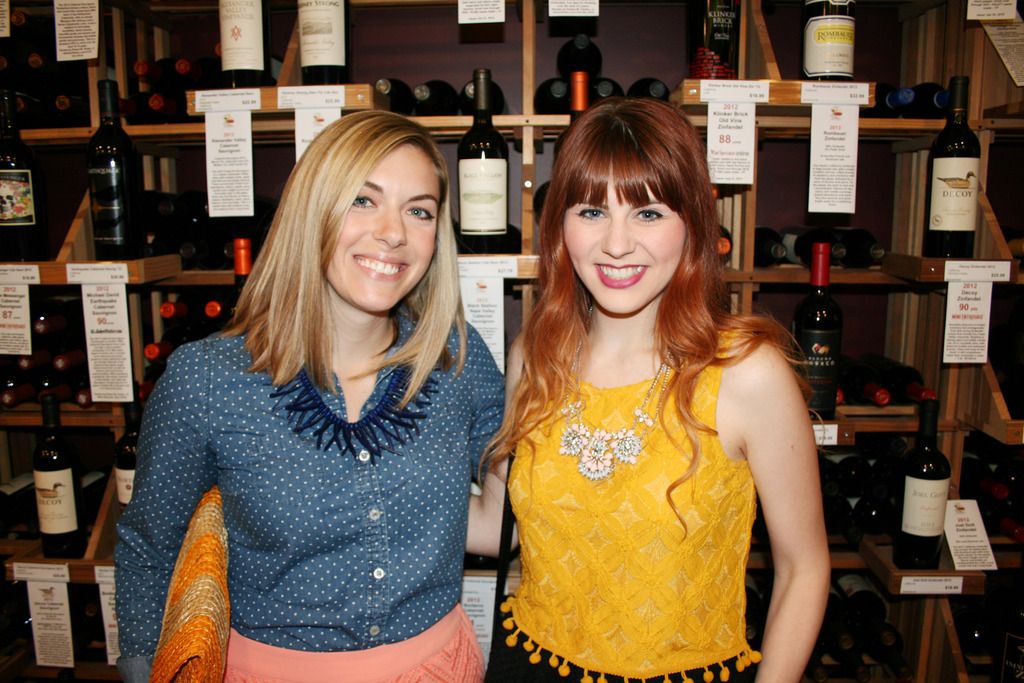 Cheers to free wine! The Decanter has a really huge selection of wine. Next time you are hosting a dinner party, we recommend going in and asking them what would go best. Not only will they be most helpful, they will have something tasty and affordable ready to go!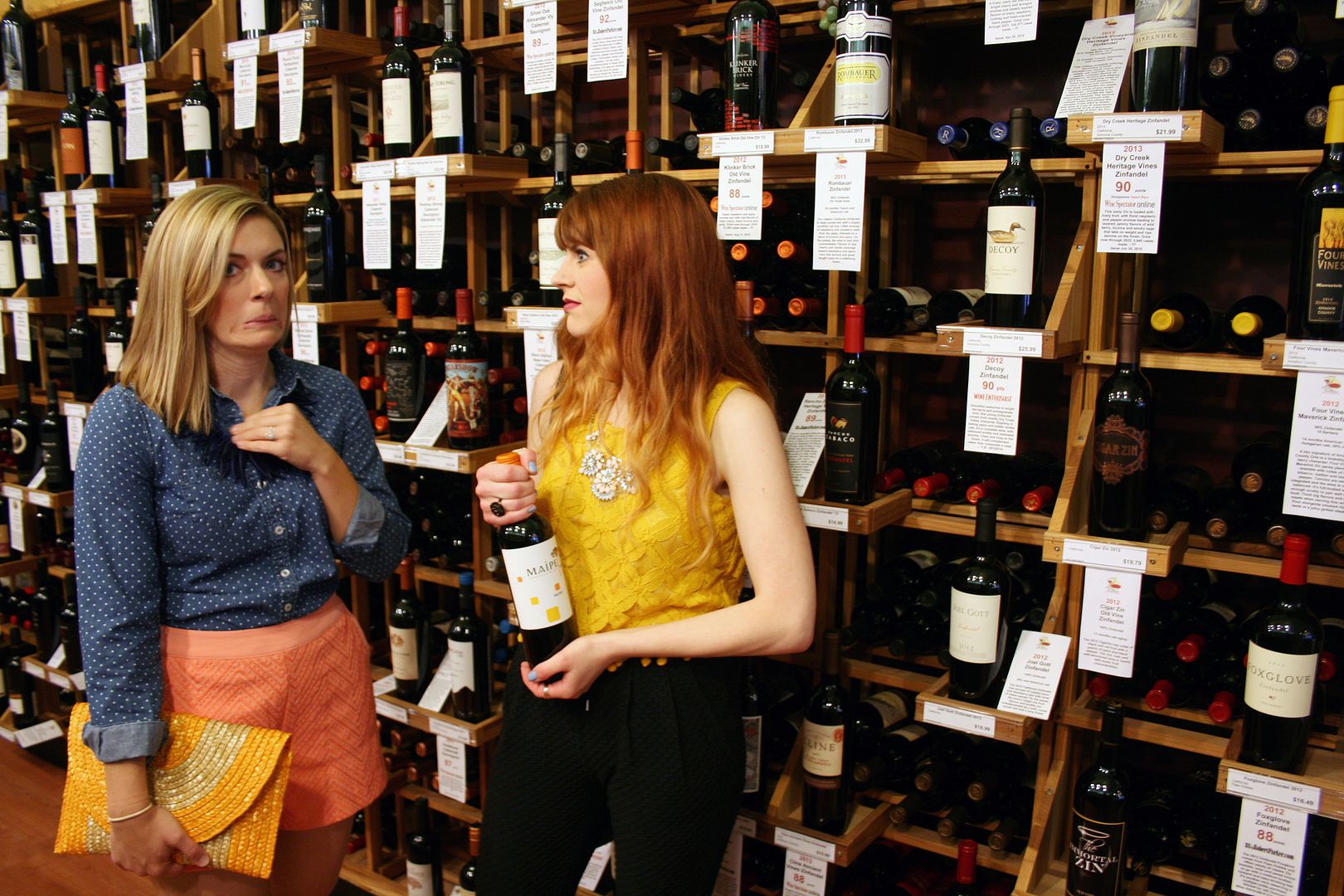 Here is a little behind the scenes sneak peek. For all of the photos you see where we look perfectly polished, there are about a million others where we just look silly. I believe in this one we were waiting for one of Our Beautiful Husbands (or soon to be husband) to figure out the lighting and take the picture. Either that or we smelled something really bad.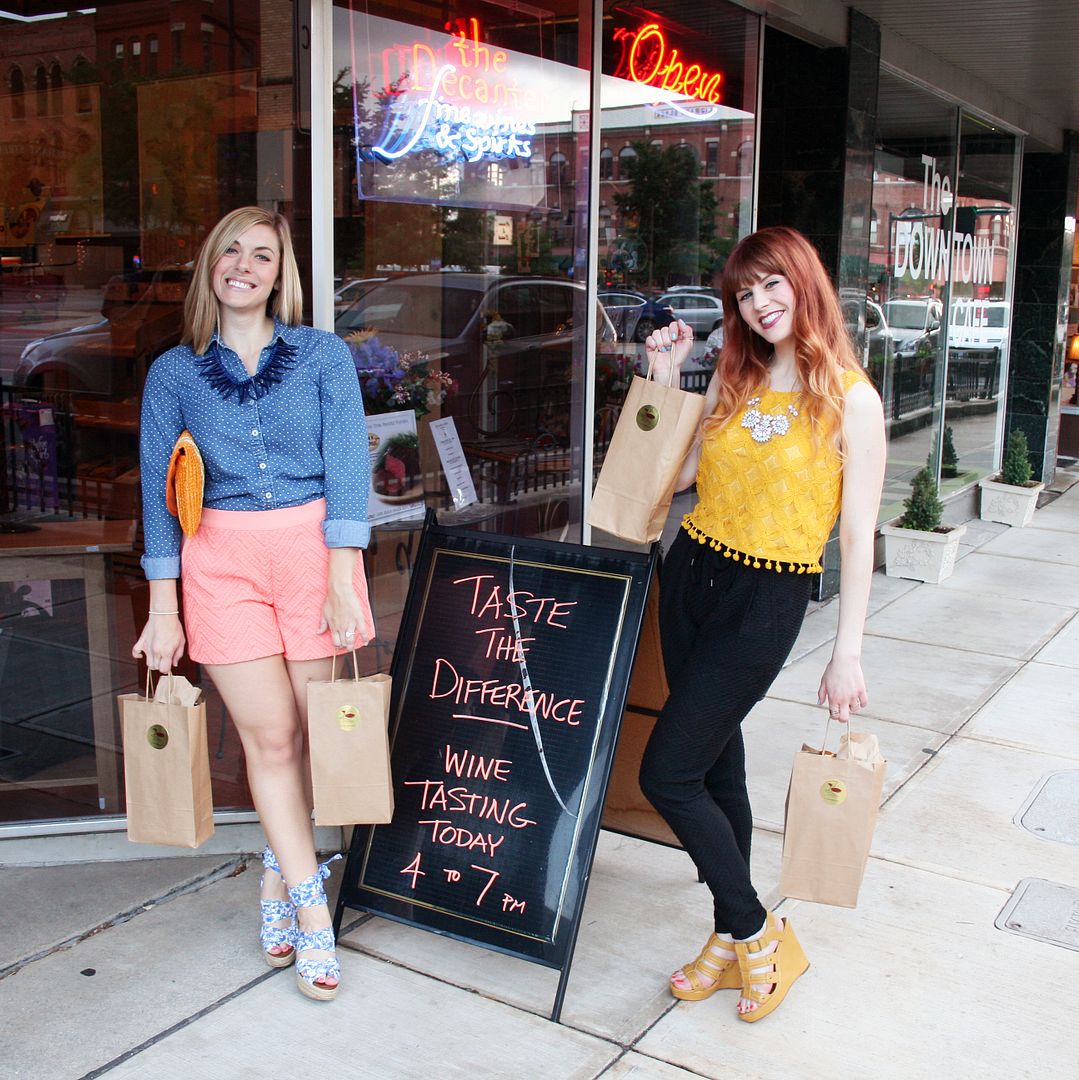 Get down to the Decanter for one of their tastings! Perhaps you'll be inspired to host a tasting party of your own.
Jodi's Outfit Details: Polka dot chambray: The Limited, Coral embroidered shorts:
Stitch Fix
, Straw clutch:
Stitch Fix
, Espadrille wedges: H&M, Necklace: Vintage