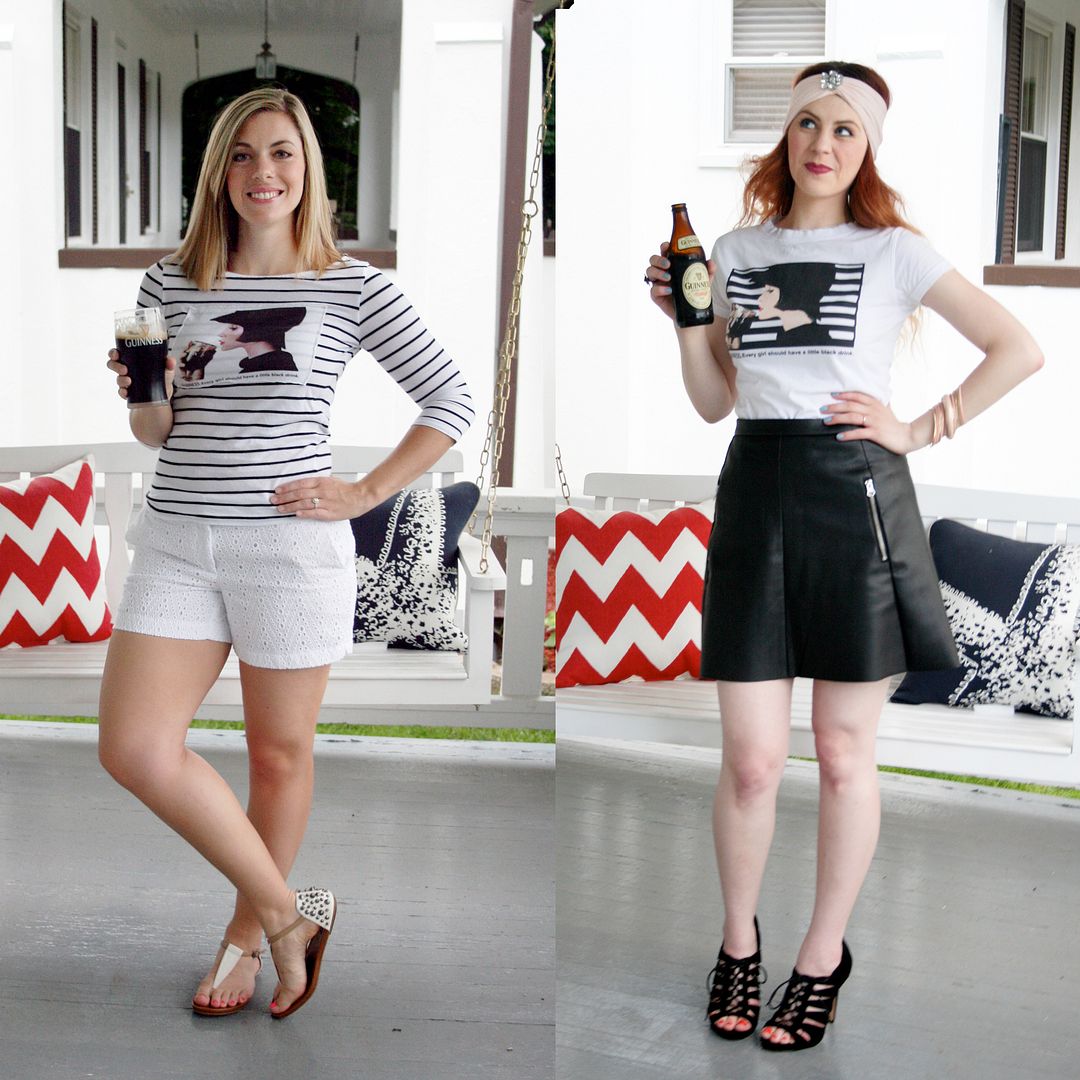 We may have mentioned that Jodi and I have many assorted hobbies, and one we share is Scottish Highland dance. Last fall, we had the opportunity to travel over to Scotland and Ireland to perform and travel (that trip's another post for another time!). We were only in Dublin for a night, but you better believe we snatched up some souvenirs while we were there.
MOLLY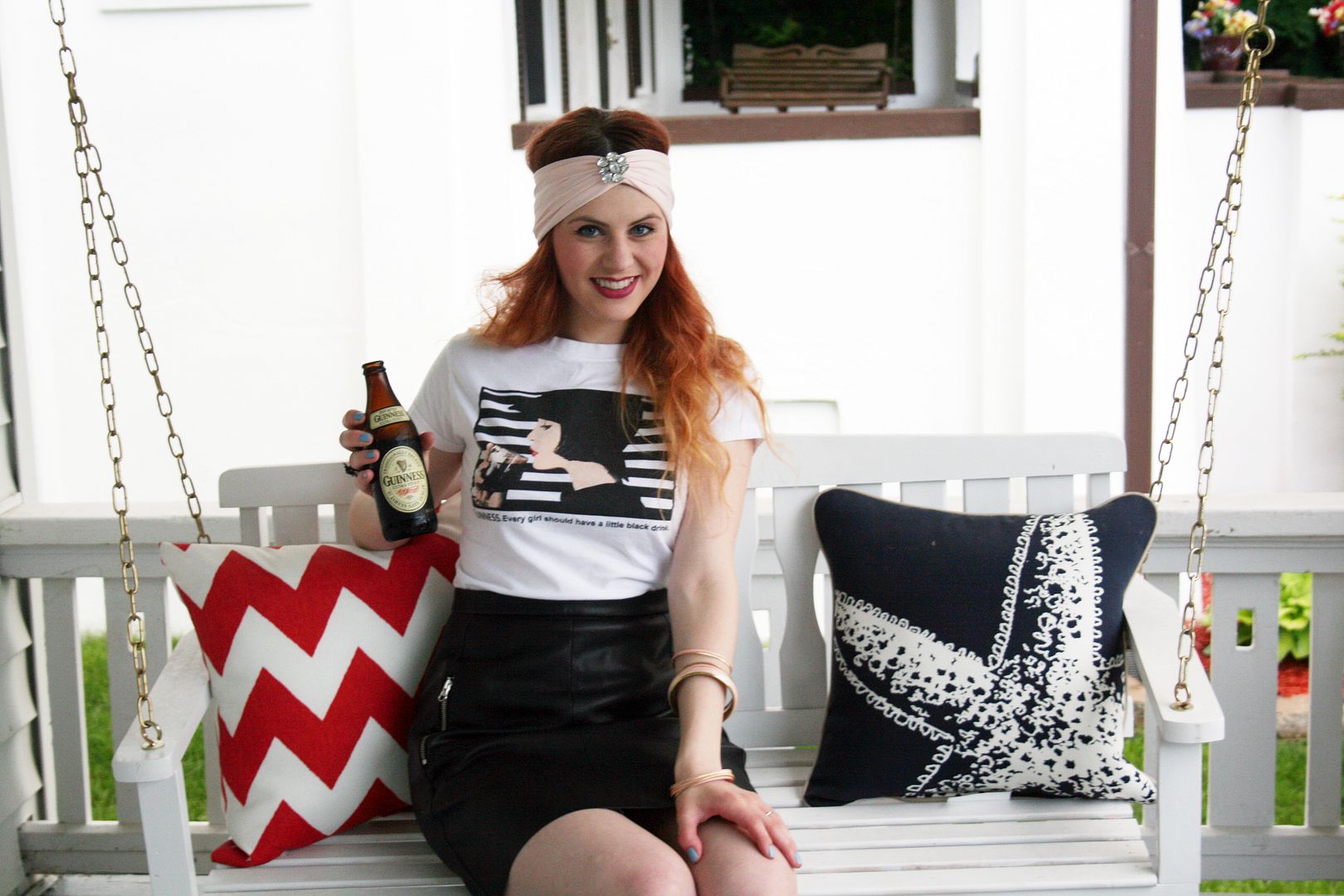 Now I'm not really a beer drinker, but over the last few years, I've really gotten into porters, stouts and dark beers. I think it's because I love black coffee so much, I see dark beer as pretty much the cold equivalent. So, Guinness was a no-brainer for me in Ireland when it's flowing everywhere anyway. And not only is is tasty, they make some adorable branded merchandise. Jodi and I both ran for a shirt with the "Guinness Lady" on them, and we ended up with slightly different ones.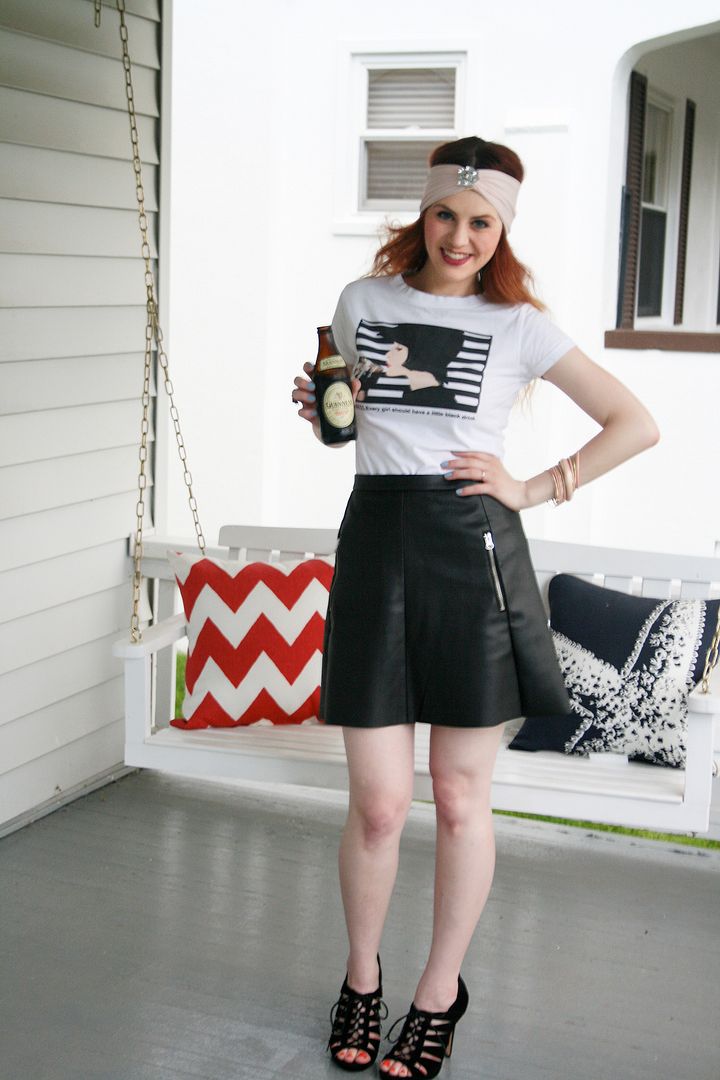 I took a cue from her 1920s bob and bucket hat, and styled my ensemble with a fun 20's turban and teased hair and a dark lip. I brought the look into this century with an edgy faux leather structured skirt and some bold ghillie sandals (see how we both styled these kicks
here
).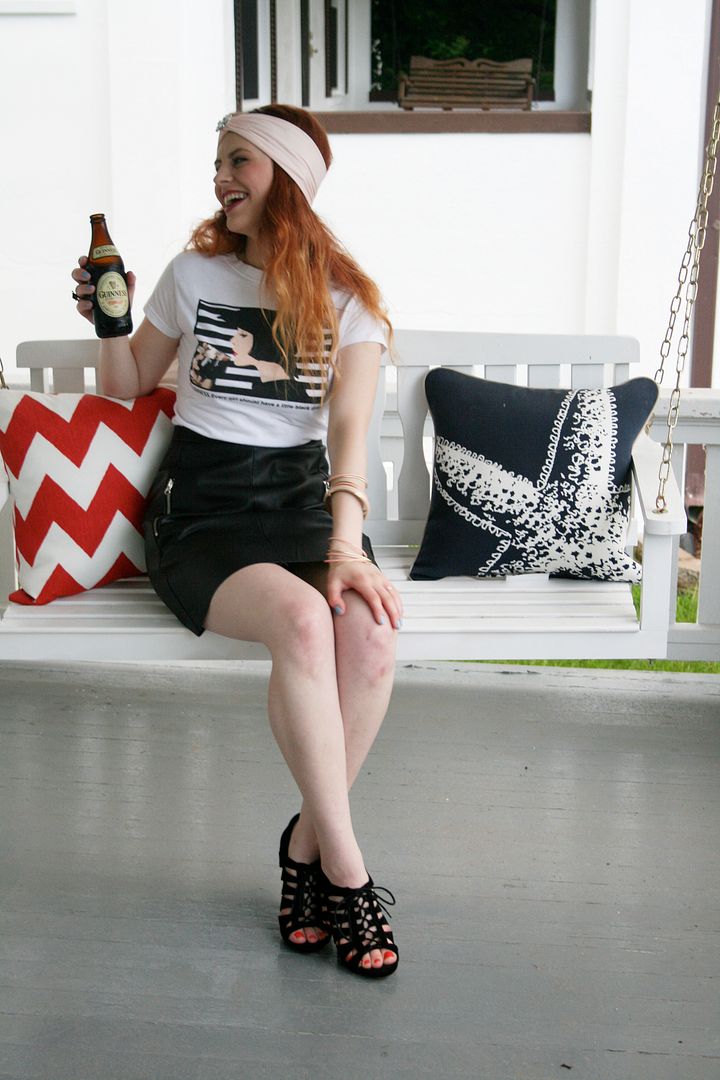 I also picked up a cute Guinness mug, coasters and other assorted items in their souvenir collection. I'm typically not a big souvenir person, but just can't resist anything that looks like a vintage poster. And that's most of what they sell, so that's most of what I came home with!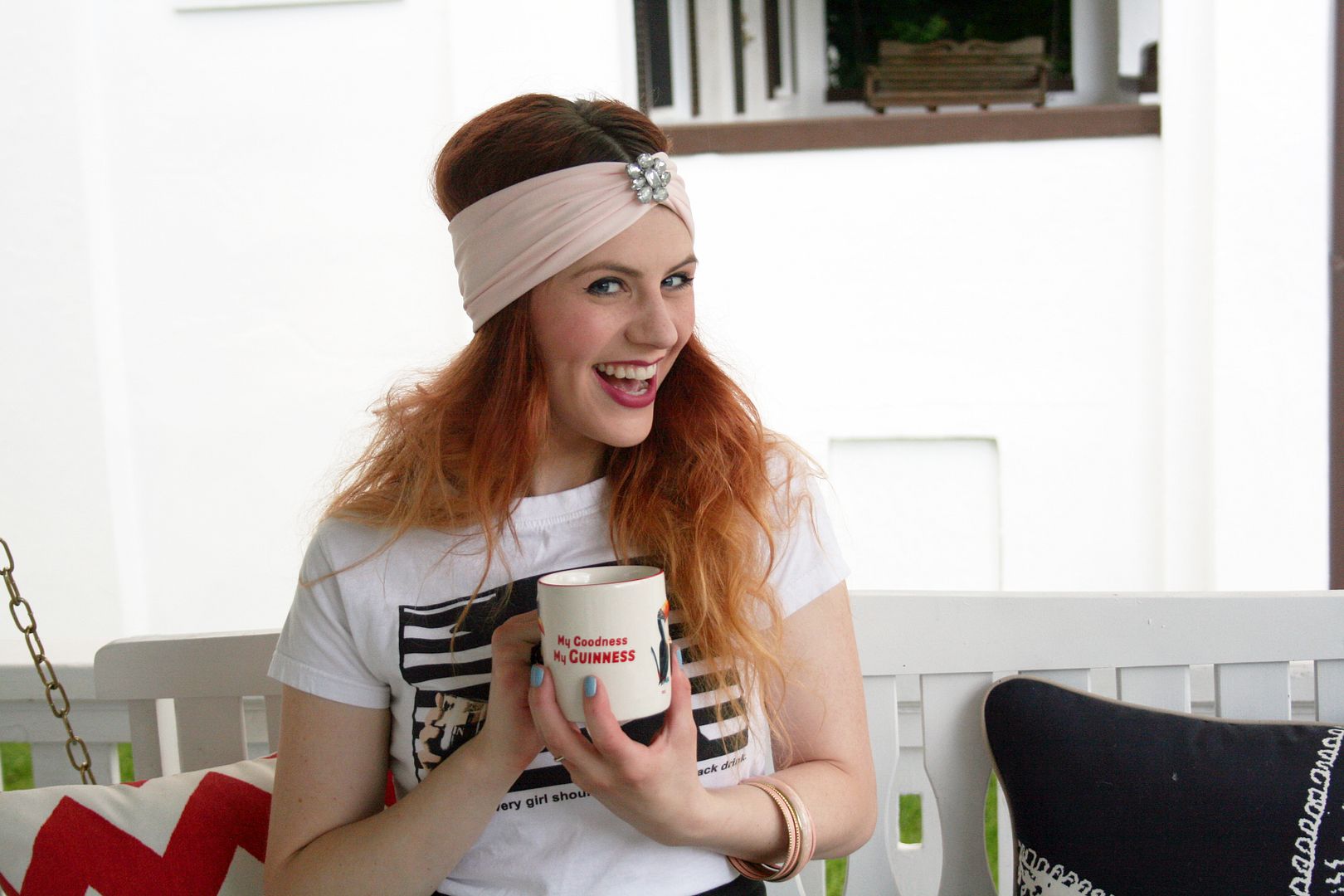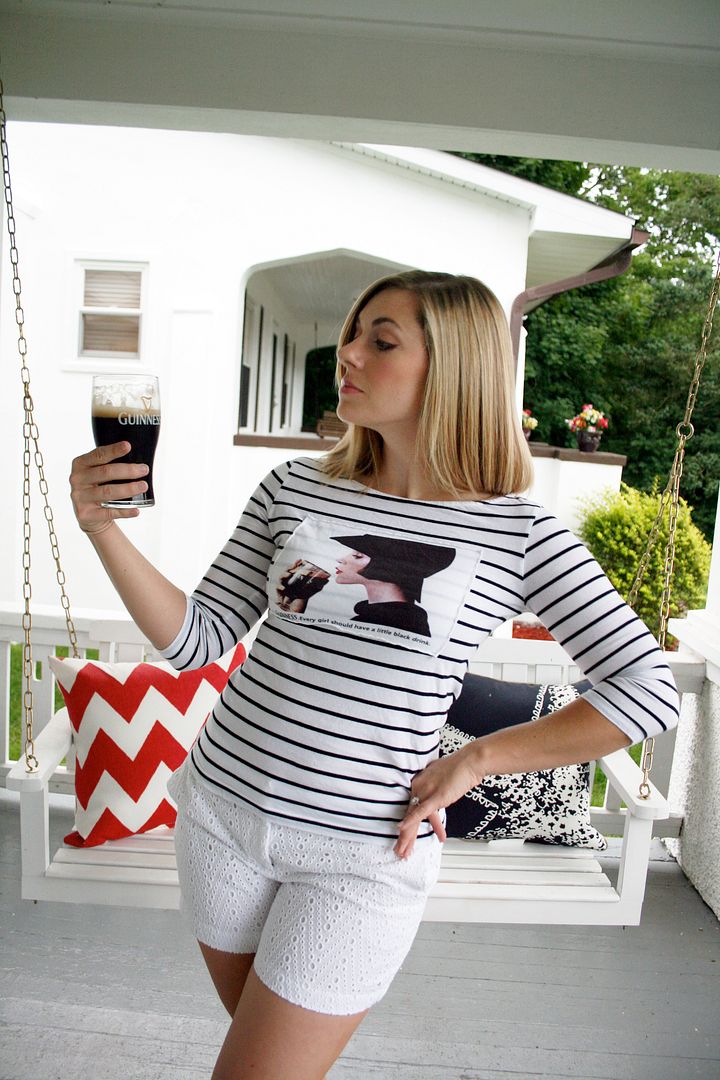 I'm more of a fan of Guinness merchandise than I am of the drink itself. I do enjoy a pint every now and then, but it's a little too thick for my taste. That being said, if you ever get the chance to go to Ireland, you must drink a pint of Guinness in a pub. You'll be oh so glad you did.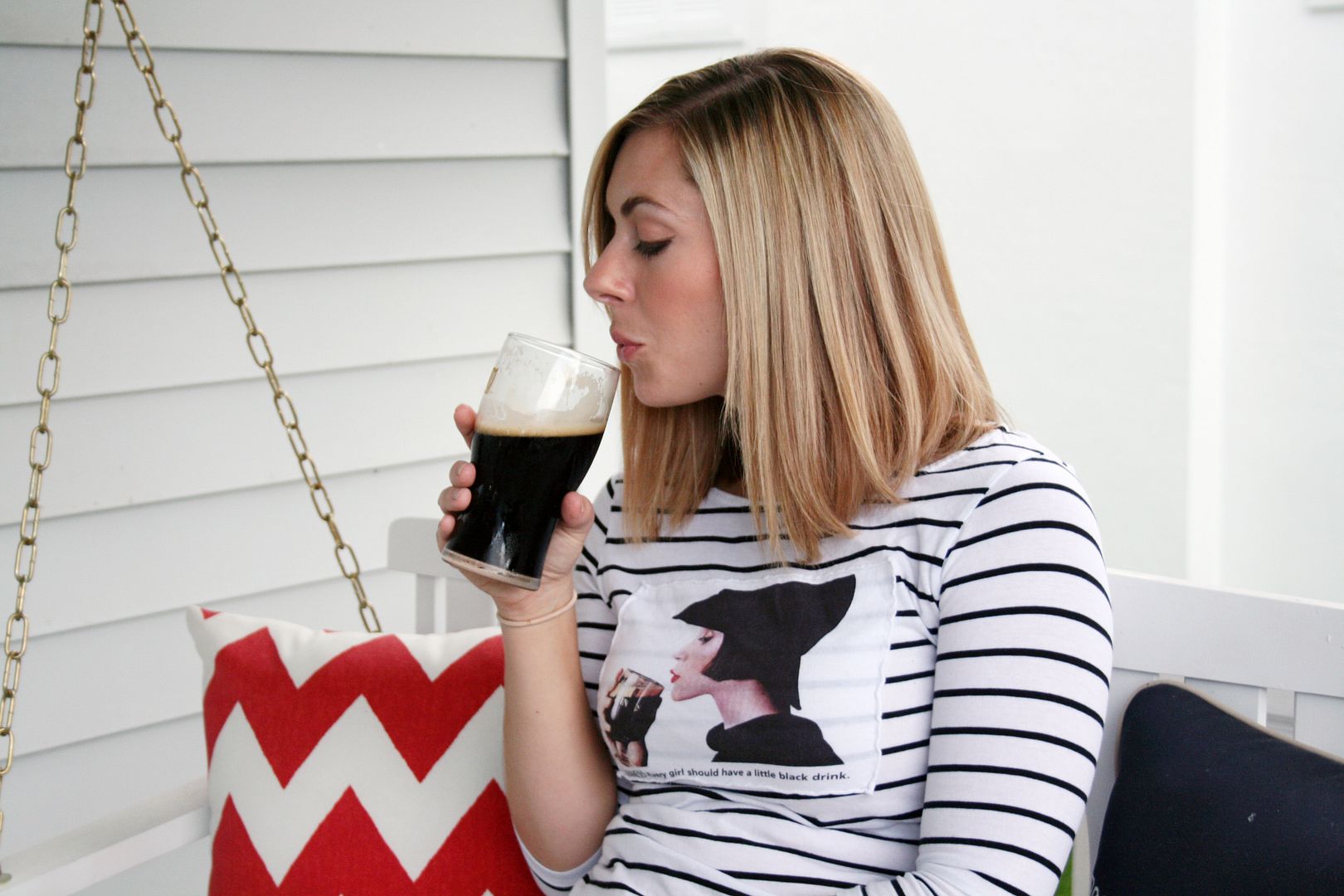 I really love the Guinness style of marketing and branding. I don't think I've seen something of theirs that I haven't immediately wanted. As Molly mentioned, we both went for this style of shirt with the Guinness lady sipping her dark drink. I mean, can you get more classic and iconic than that? I kept my look casual with white eyelet shorts and simple sandals for the summer, but I've also styled this shirt several other ways. It's so versatile! I've even worn it with a kilt.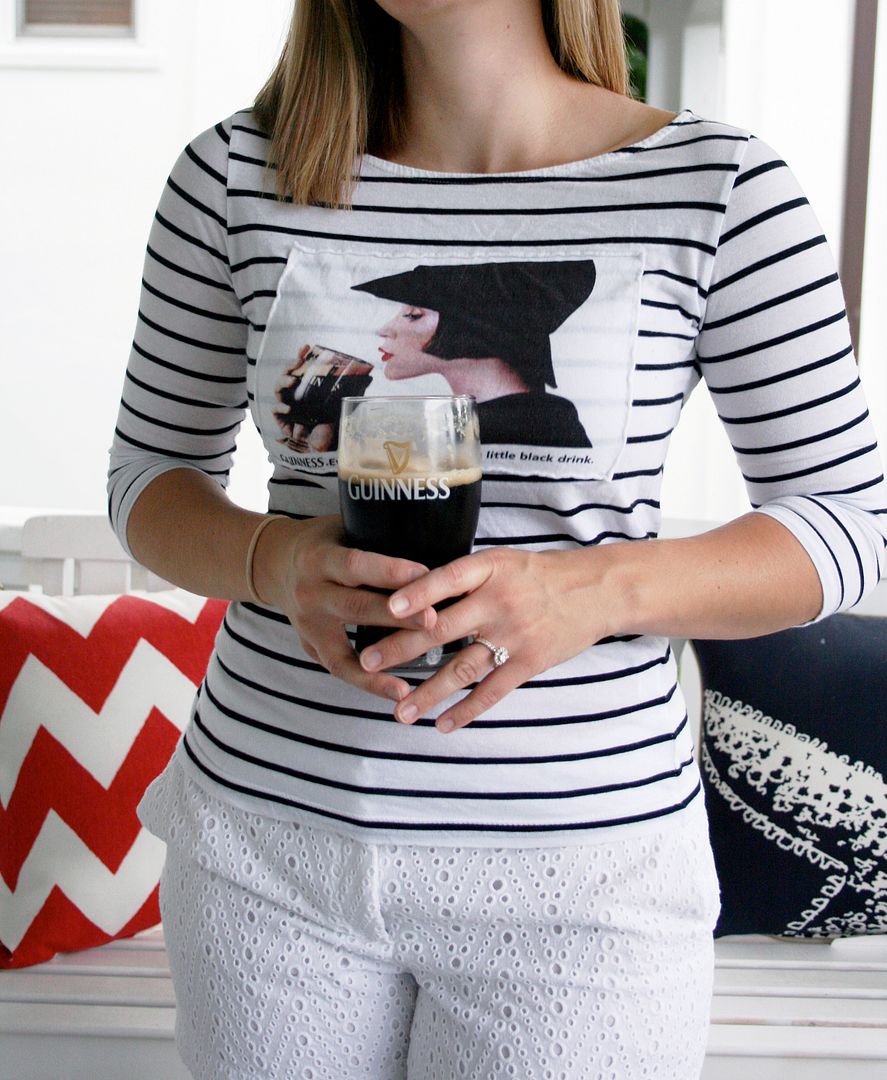 As you already know if you follow us on
Instagram
, I am a huge fan of stripes so, naturally, I went for the all over striped shirt in the souvenir shop. I know, I think I have a problem too.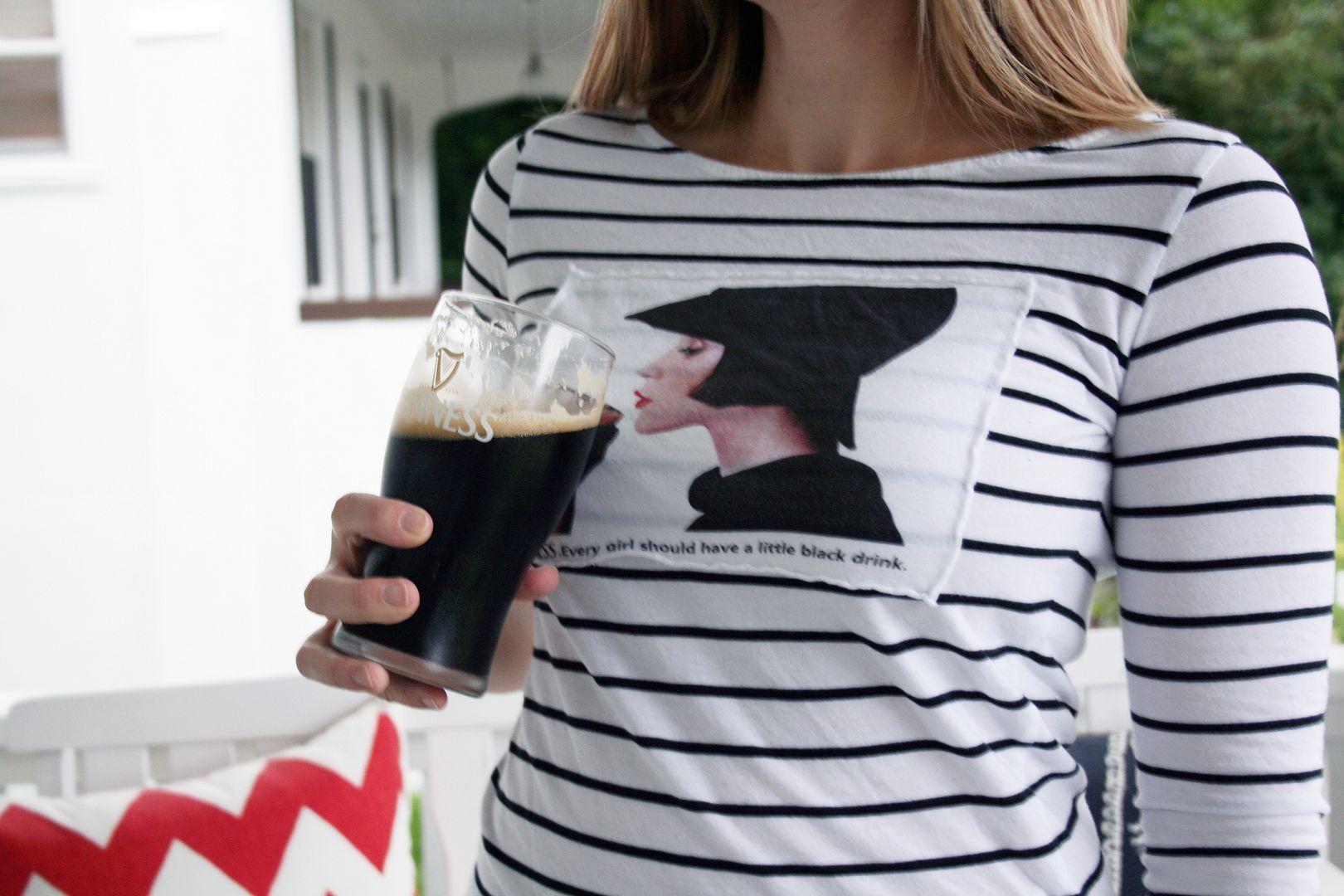 Not as big of a problem as the Guinness Lady has. It seems she wanted a drink of my Guinness too. I told her to get her own.
Molly's Outfit Details: Shirt:
Guinness
, Skirt:
H&M
, Shoes:
H&M
, Headband: VonMaur
Jodi's Outfit Details: Shirt:
Guinness
, Shorts: T. J. Maxx, Shoes: Kohl's