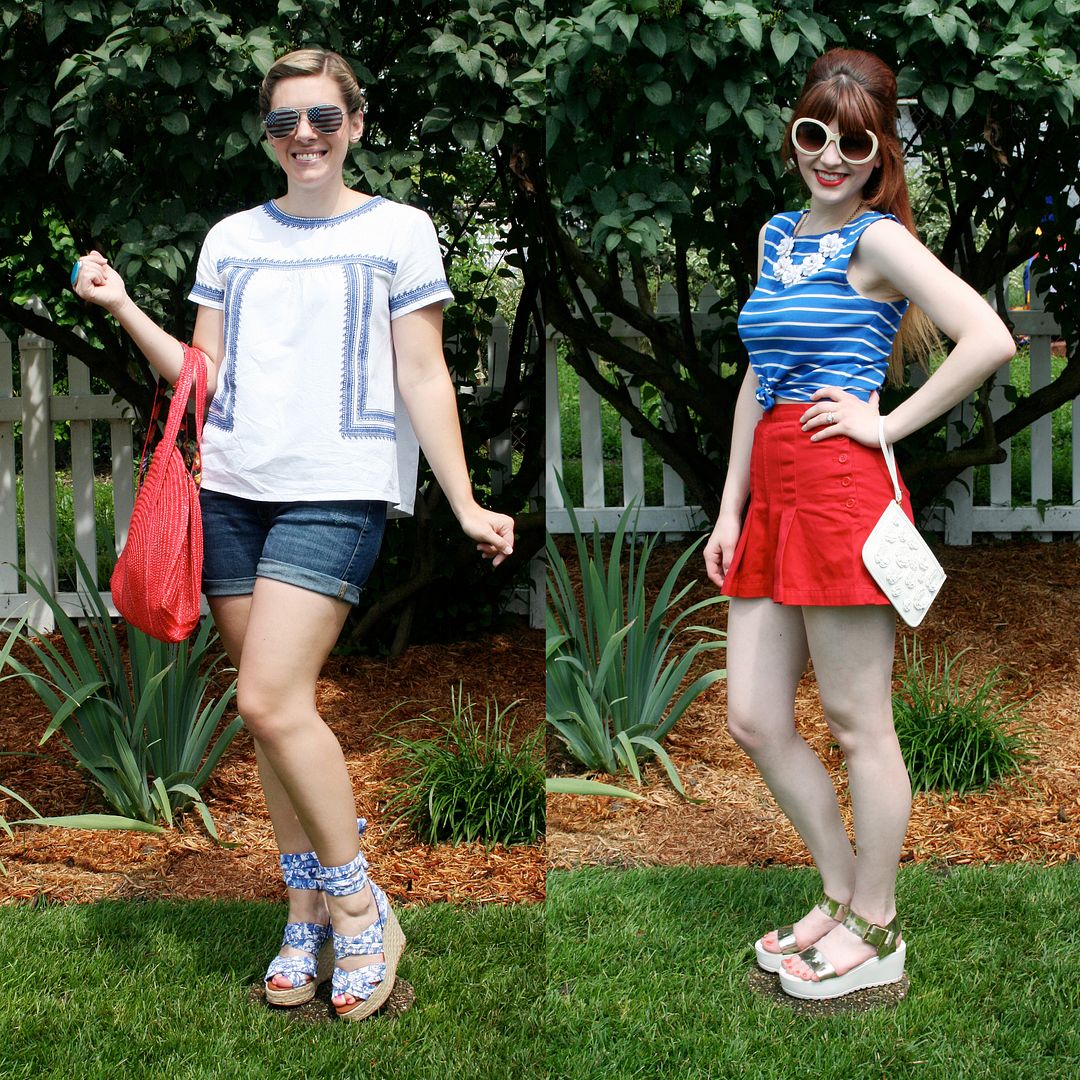 If you follow us on
Instagram
or
Facebook
, you've probably noticed that we've been busting out our red, white and blue all week, but here we've styled our ultimate ensembles for kicking back and enjoying the 4th. It's probably so fun to dress up for the 4th of July because it's so far from other holidays--smack dab in the middle of the summer. Holiday party dresses and even Halloween getups are ages away, so might as well take advantage of an opportunity to dress for a theme and show your patriotic spirit all in one.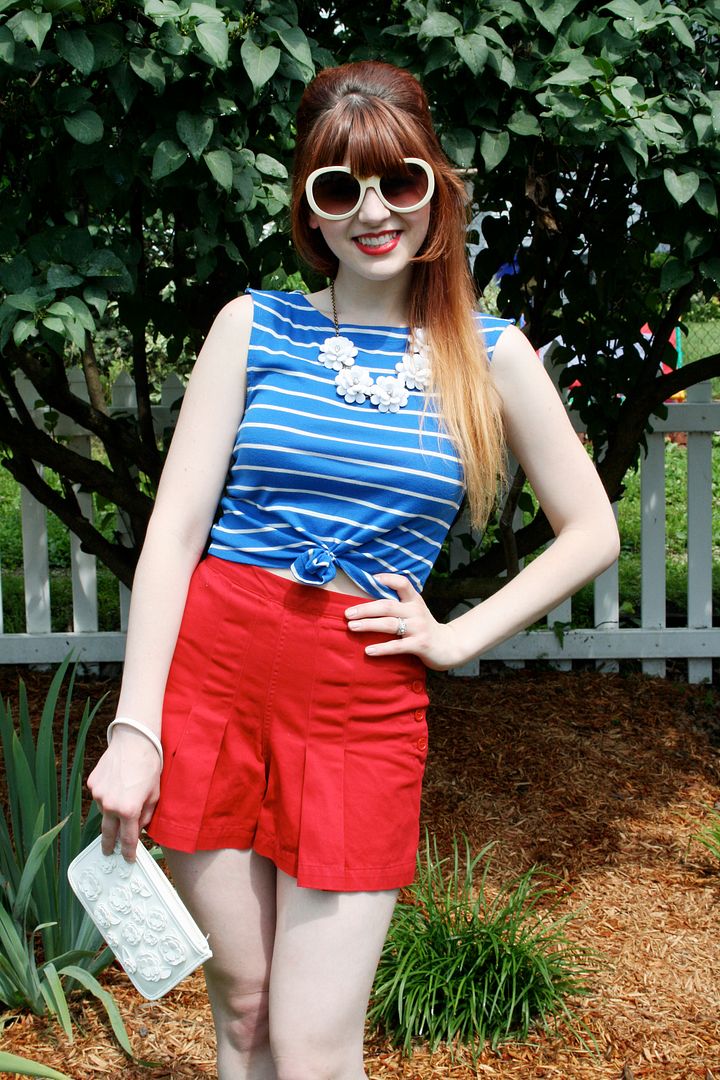 Surprise! I took my outfit in a real retro direction. I know you're all shocked. This bright blue striped tank was a perfect match to stand up to the bold pleated red shorts. My goal was to look as stars and stripes as possible without wearing an American flag. It's kind of obnoxiously patriotic, but I don't mean that in a bad way. Do you ever use "obnoxious" as a positive term? Because I feel like obnoxious patterns are my favorite.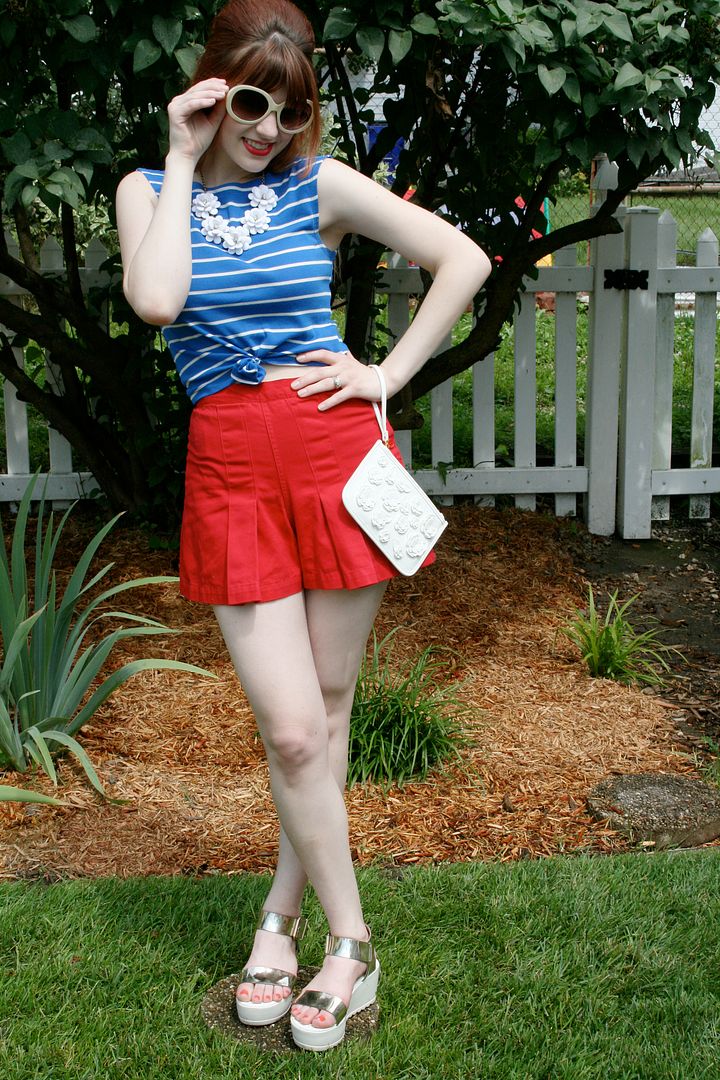 The white flower necklace and clutch helped give a little feminine touch. These ridiculously fun sunnies help play up the retro vibe. When styling vintage and retro looks, it's really all in the small details!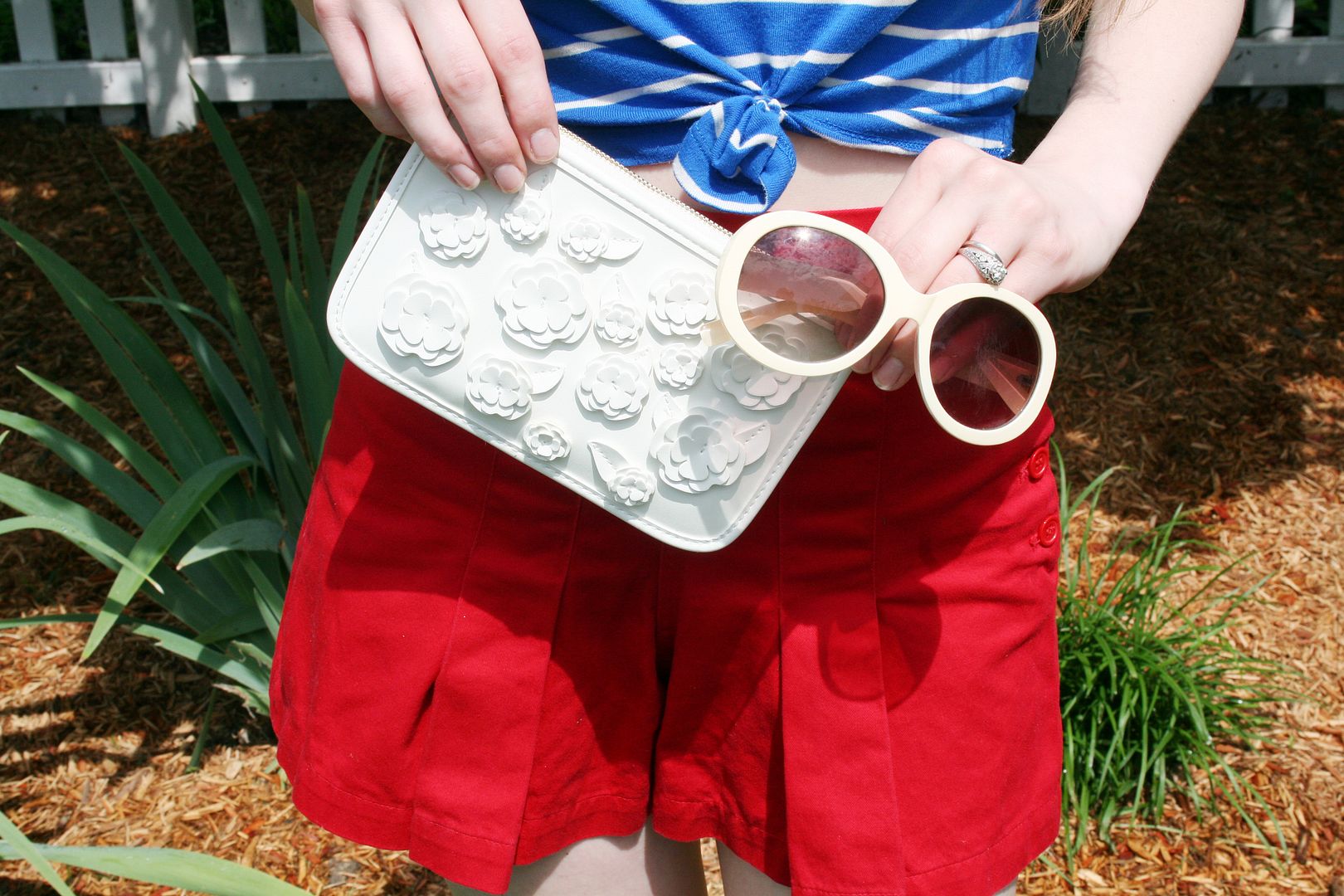 And, of course, my
Baby Beehive Hair
was in order to top things off and round out the whole 60s vibe.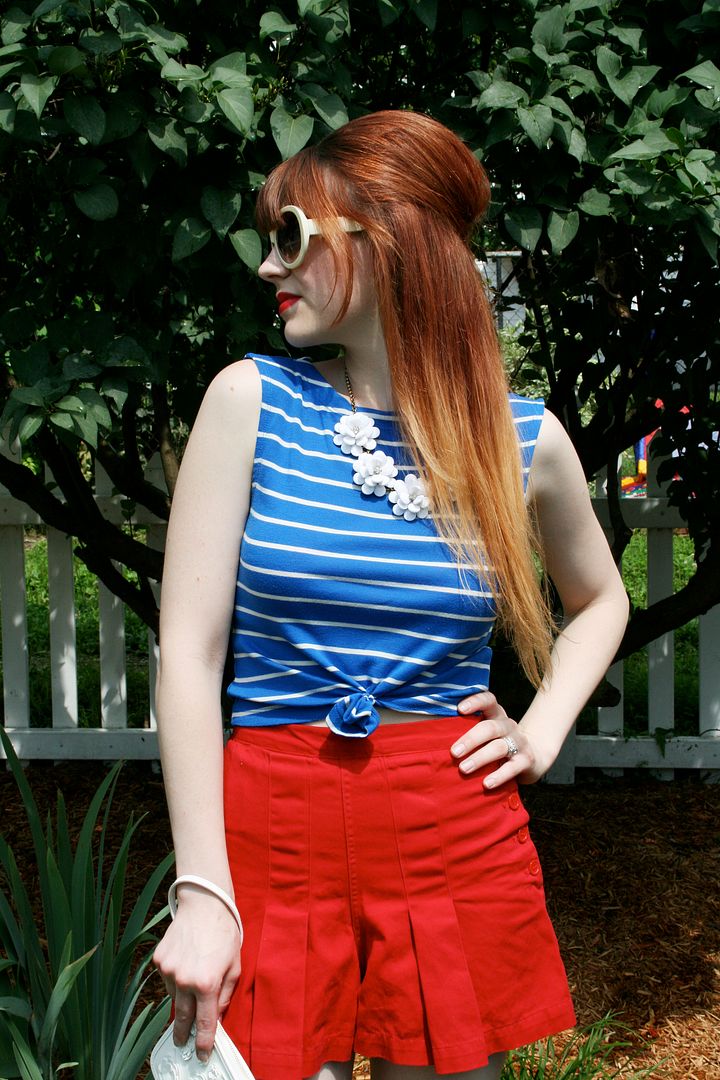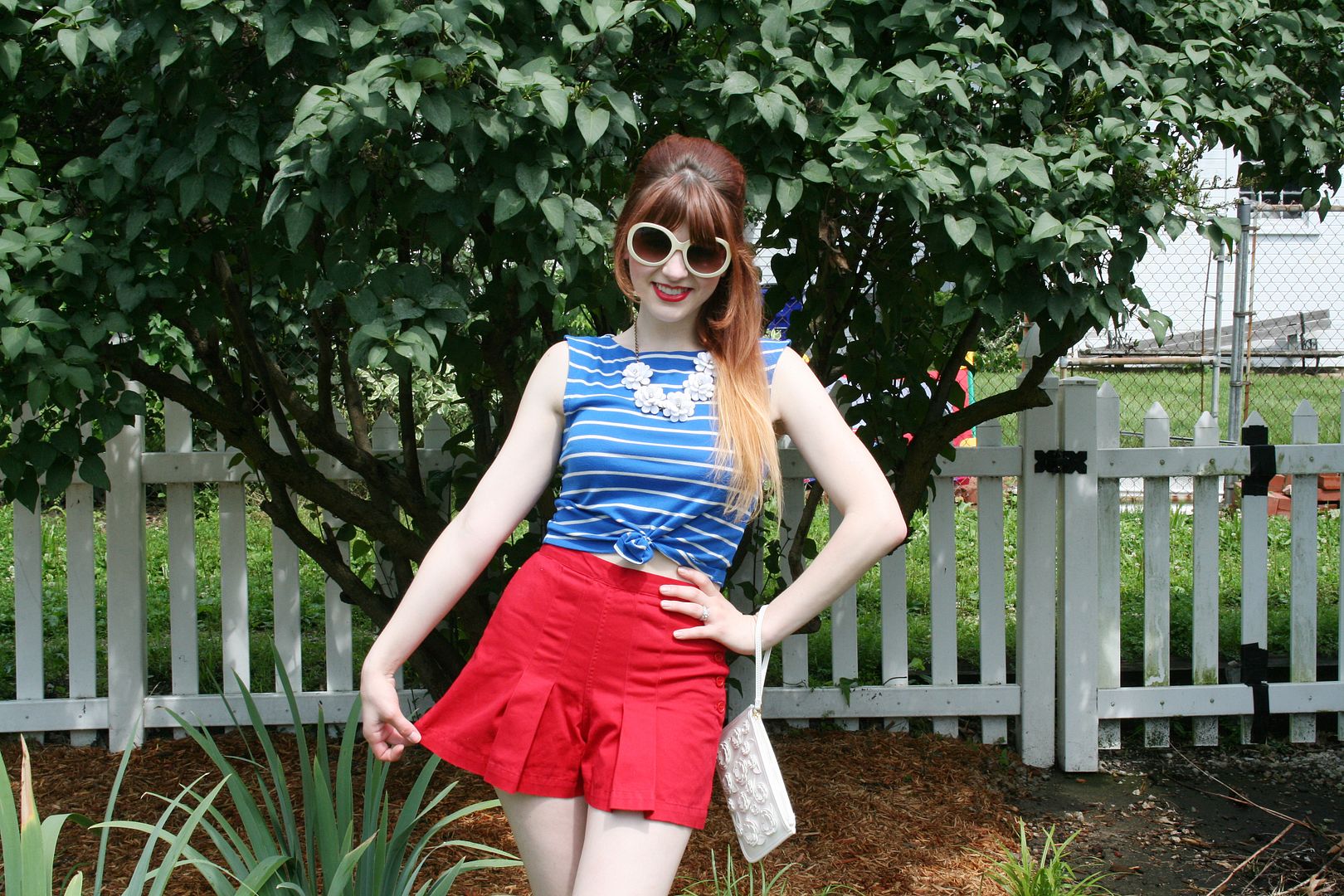 Outfit Details: Shirt: Urban Outfitters, Shorts: Urban Outfitters, Shoes:
Target
, Sunglasses:
H&M
, Clutch: H&M, Necklace:
J. Crew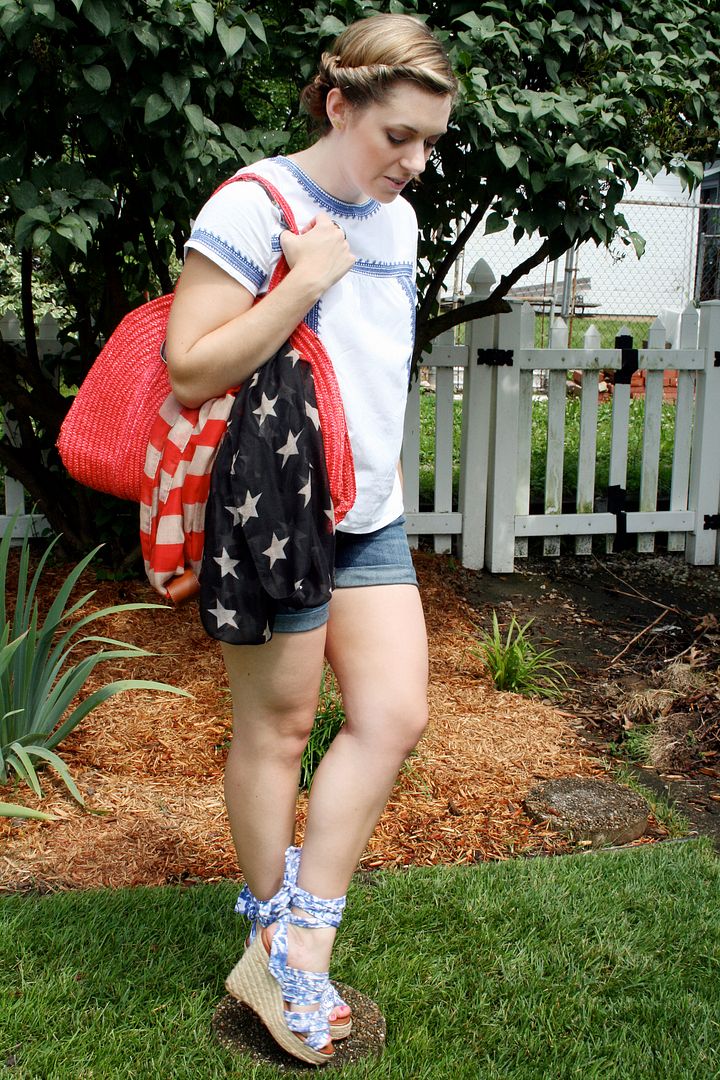 If Molly is representing the 60's, then I've got the 70's covered with my outfit. This top is from Forever 21, but I first saw the style last summer at Madewell. This one was a fraction of the price though. It's quite possibly one of the most comfortable shirts I own and has plenty of space for all of those extra barbecue goodies you're going to consume throughout the weekend. Plus, the blue and white print is a great canvas for pops of red to round out your patriotic style.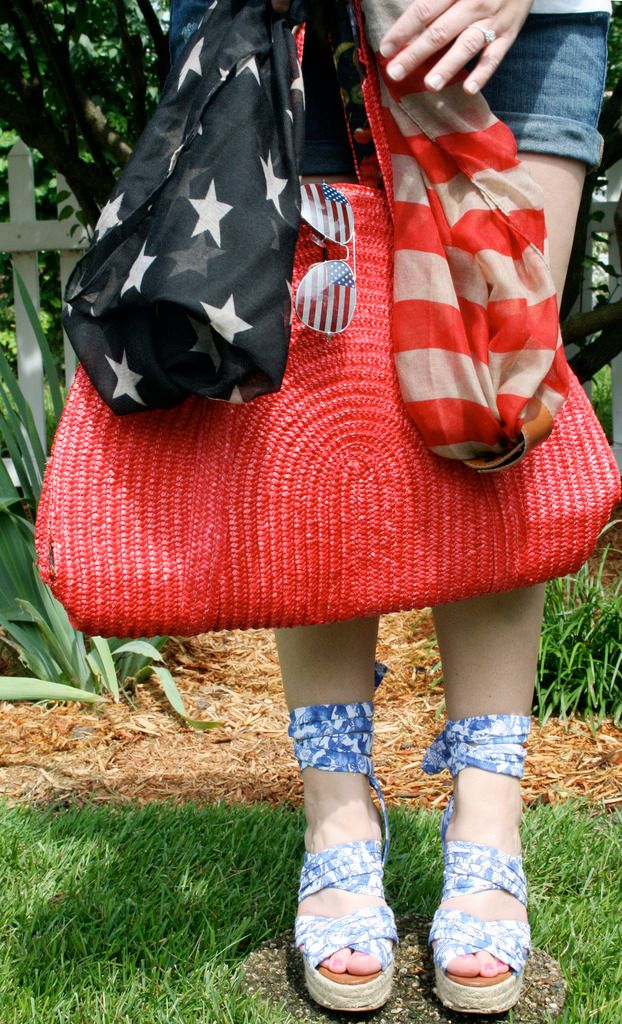 To complete my 70's vibe, I paired my top with denim cut offs, espadrille wedges and a straw tote. All I'm missing is a macrame belt.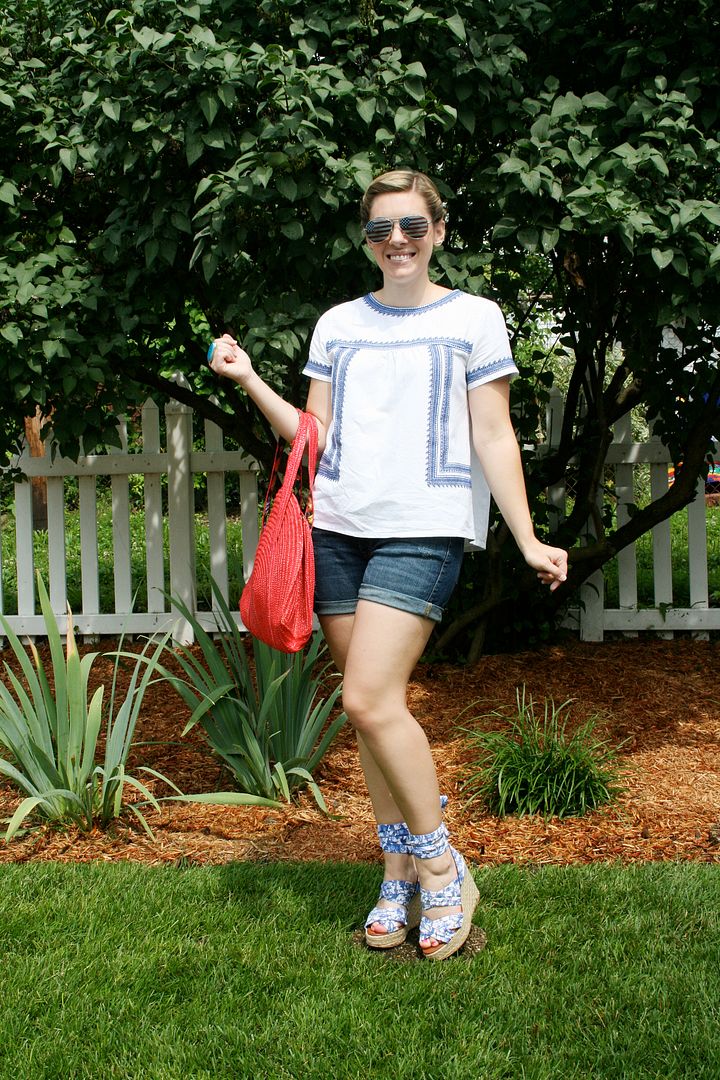 The very best part of this whole ensemble? My American flag sunglasses! It doesn't get better than wearing your patriotic pride on your face!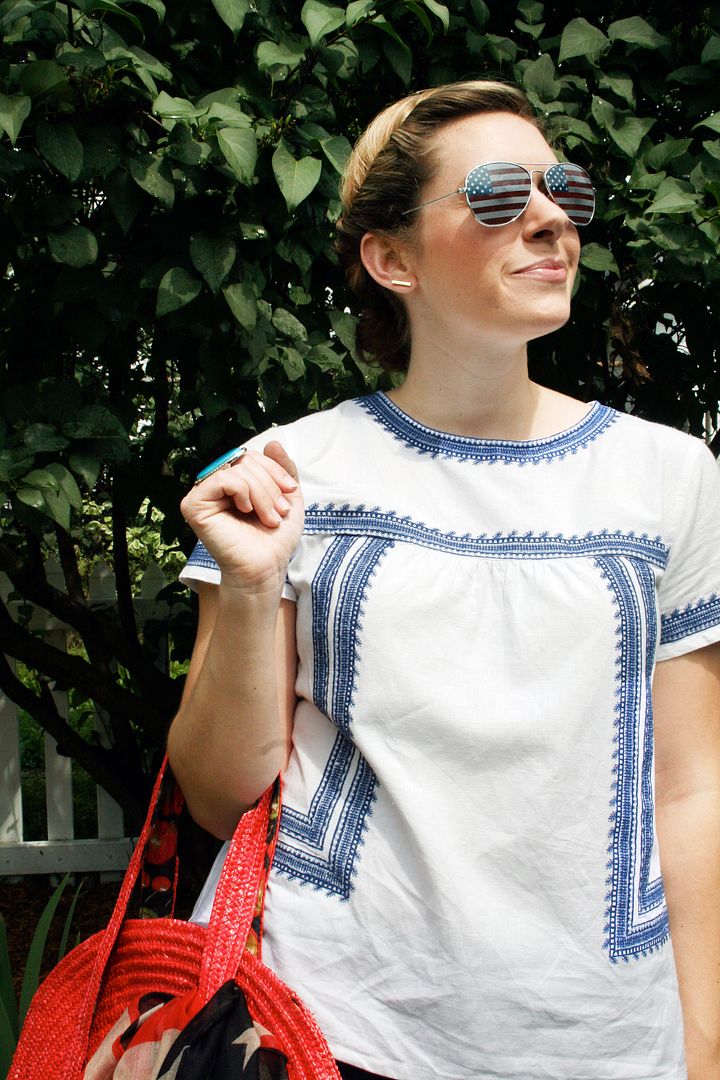 Outfit Details: Embroidered peasant top:
Forever21
, Denim shorts:
Gap
, Wedges: H&M, Straw tote: Target, Flag scarf:
Etsy
, Flag glasses:
Nordstrom