Last week, we hit
the Kentucky Bourbon Trail
on the blog, and today I'm sharing a recipe that will make you feel like you were there from the comfort of your own home. I used some souvenirs we picked up on the trip: a vanilla bourbon simple syrup from Woodford Reserve and some Evan Williams single barrel vintage bourbon. You'll note by how much is gone, we may have done a couple of test runs. Only because I'm not about to give you anything but stellar recipes here, folks!
This is a subtle but delicious twist on a classic. Old Fashioneds remind me of Mad Men and the days of fancy cocktail parties and this is a fun new variation. It's a great summertime sipping drink that will last you a whole lazy afternoon or long dinner.
I adapted this recipe from the one found on the Woodford Reserve simple syrup bottle:
You'll need:
2 oz (1/4 c) bourbon whiskey
1/2 oz (1/16 c)
vanilla bourbon simple syrup
3 maraschino cherries (2 of which are for garnish)
1 thick orange slice
6 dashes angostura bitters
ice
Place one cherry and half of the orange slice at the bottom of a whiskey glass, or any small glass, and add bitters and syrup. Lightly muddle the ingredients. Add 1/3 cup of ice and pour bourbon over. Stir well and garnish with remaining orange slice and two cherries.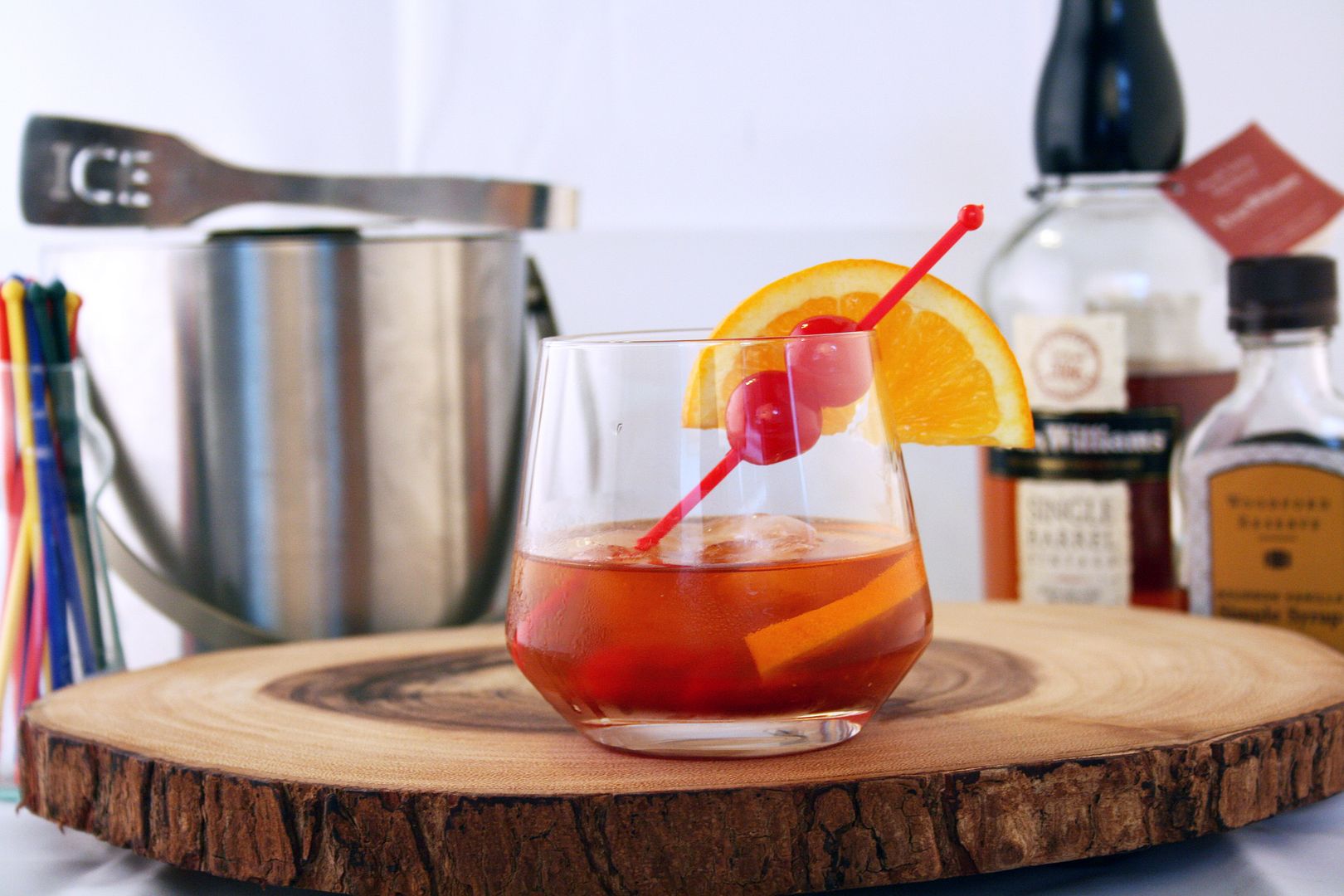 So, now you can cross Kentucky off your travel list, because you've basically just been there. (Obviously just kidding, you should really go and experience it for yourself- but this will tide you over in the meantime!)
-Molly