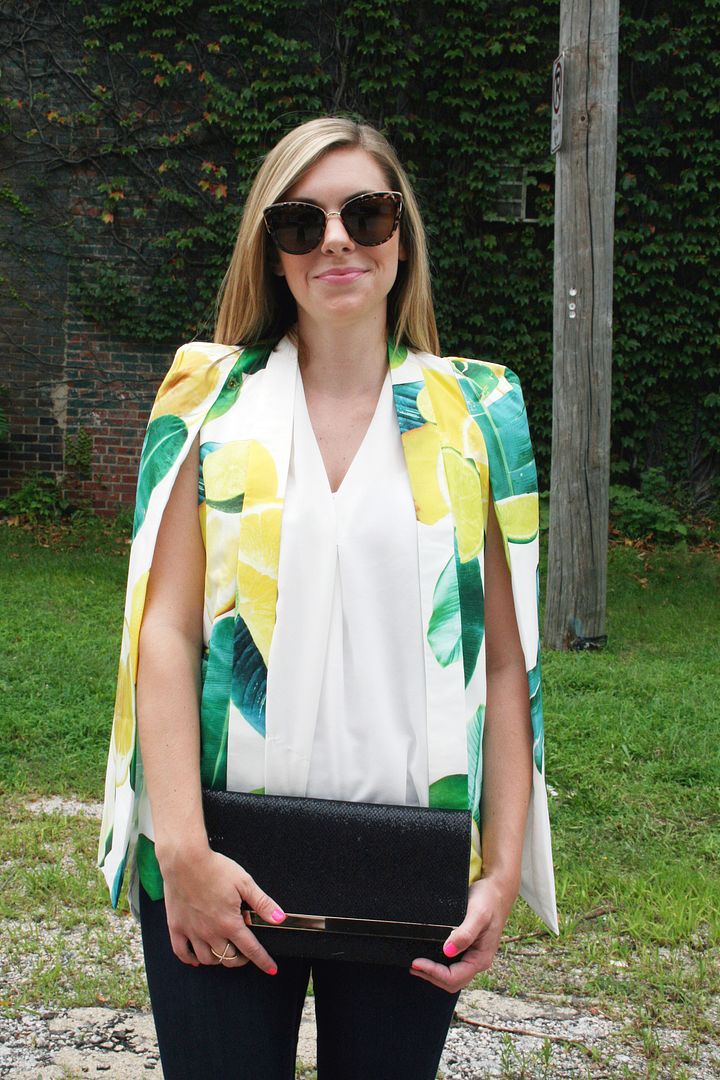 You guys. How freaking amazing is this cape?! I guess technically it's a blazer-cape. A blape? Capzer? Whatever we call it, it's badass and I love it with all my heart.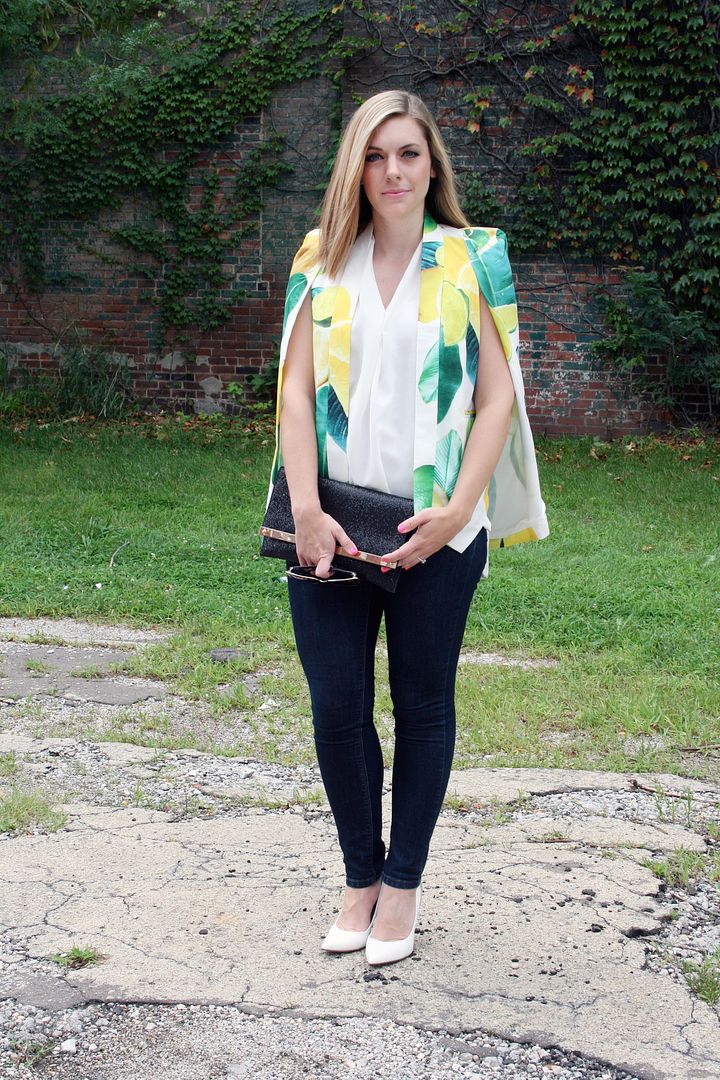 Hello there, you beautiful thing. Get in my closet!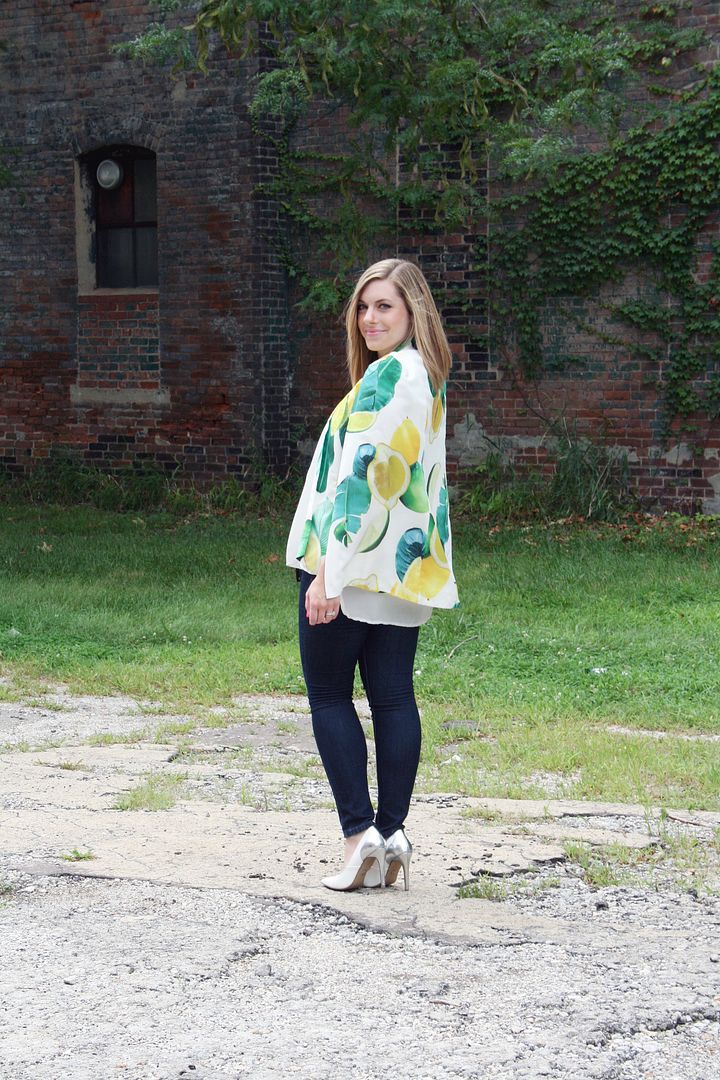 As soon as I put this cape on, I immediately felt like I could conquer the world. It's got a certain power to it. It might have something to do with the structured shoulders, but let's just pretend it's actually a superhero cape and that's where the powerful feeling comes from.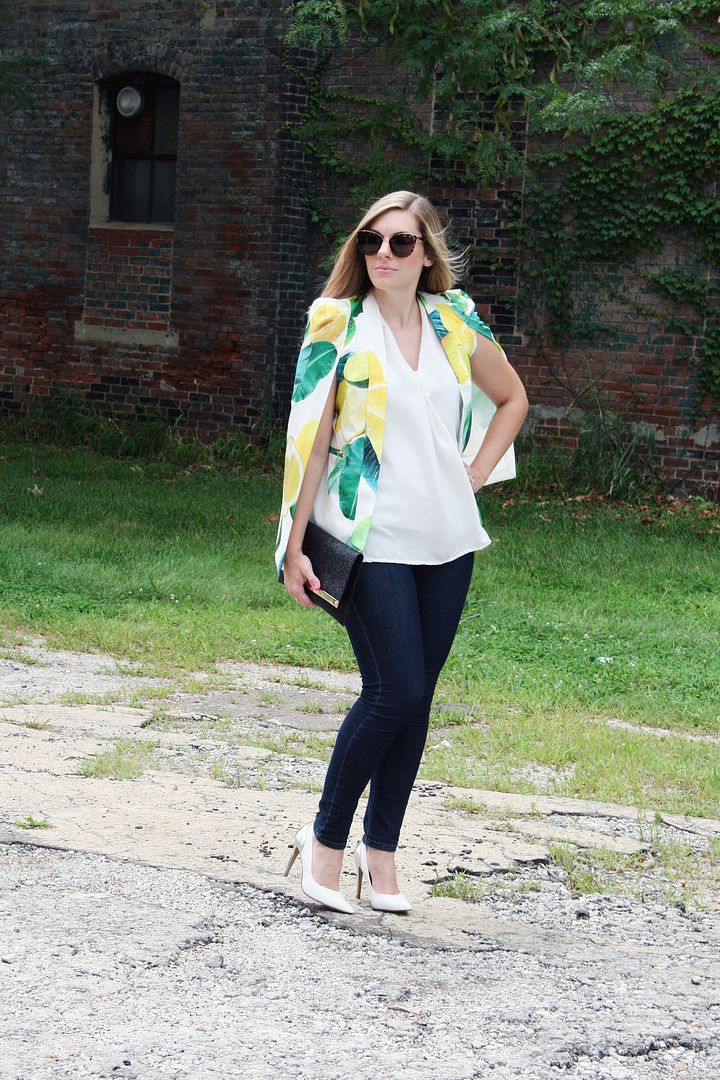 You could easily style this a number of different ways, but I opted for a flowy blouse and skinny jeans. The heels and clutch dress it up so it could easily go from superhero lunch meetings to superhero drinks after work.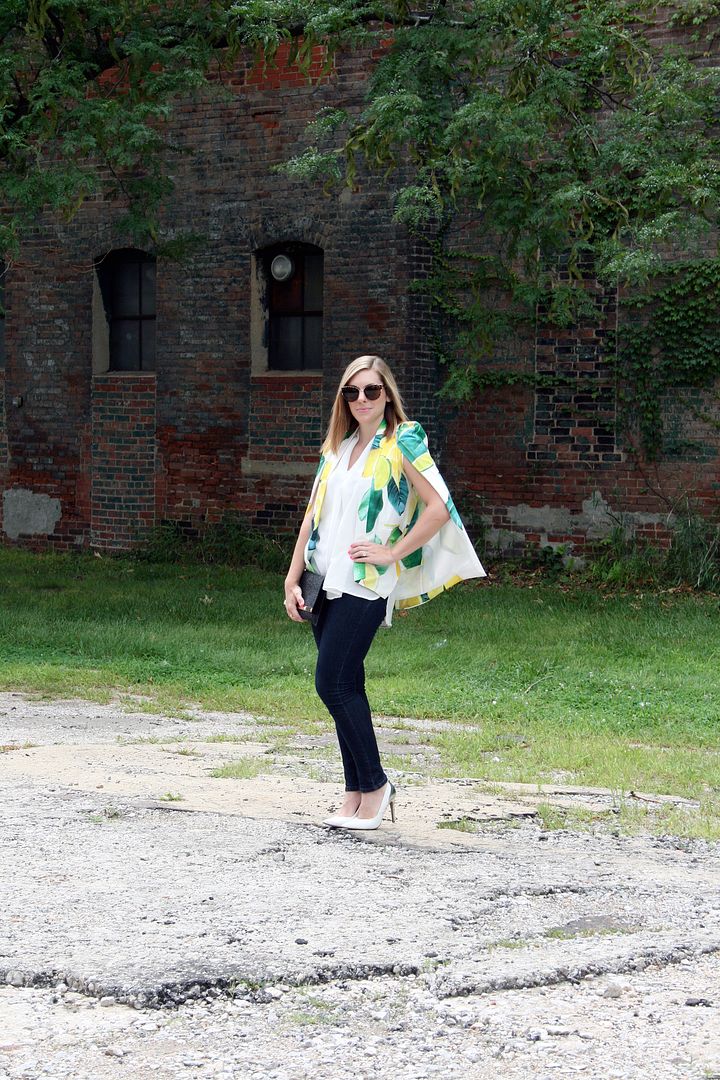 It's a nice light satin material that moves easily with you. It's a great jacket to wear on a summer night when things have cooled off a bit.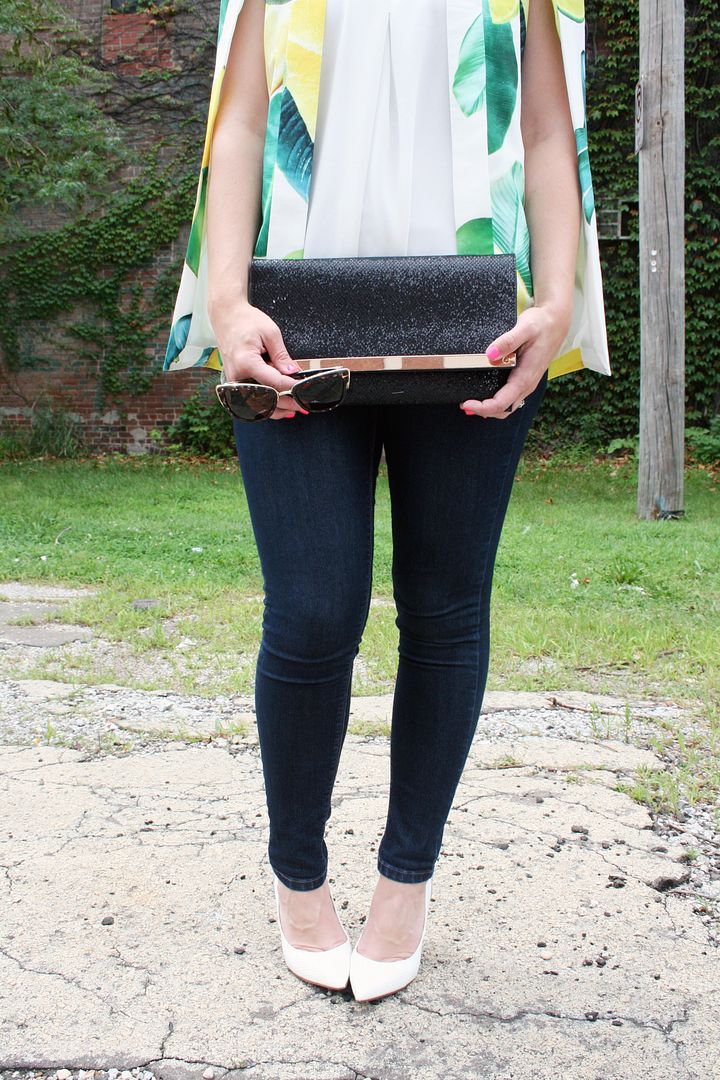 I felt like I was channeling not only a superhero, but James Brown in this cape too. I can just imagine doing my own cape routine while wearing it. Now, if you'll excuse me, I have some superhero things to do.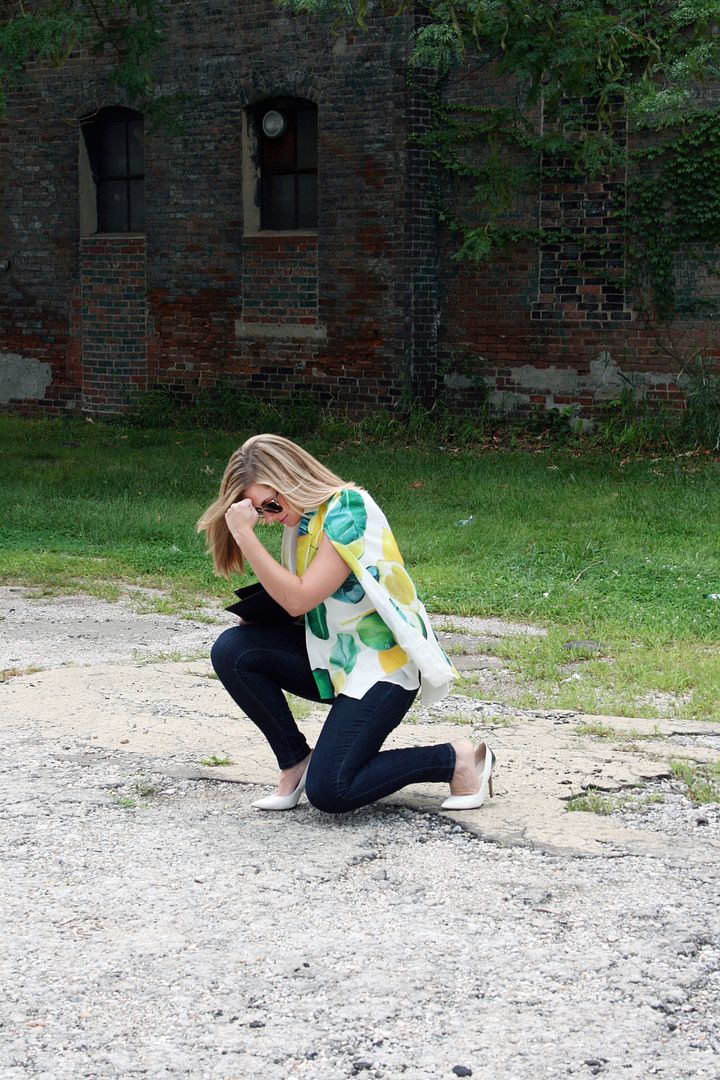 Outfit details: Cape (on sale!):
Modcloth
, Blouse: T.J. Maxx, Jeans: The Limited, Heels:
Kohl's
, Clutch: T.J. Maxx, Sunglasses:
Modcloth