JODI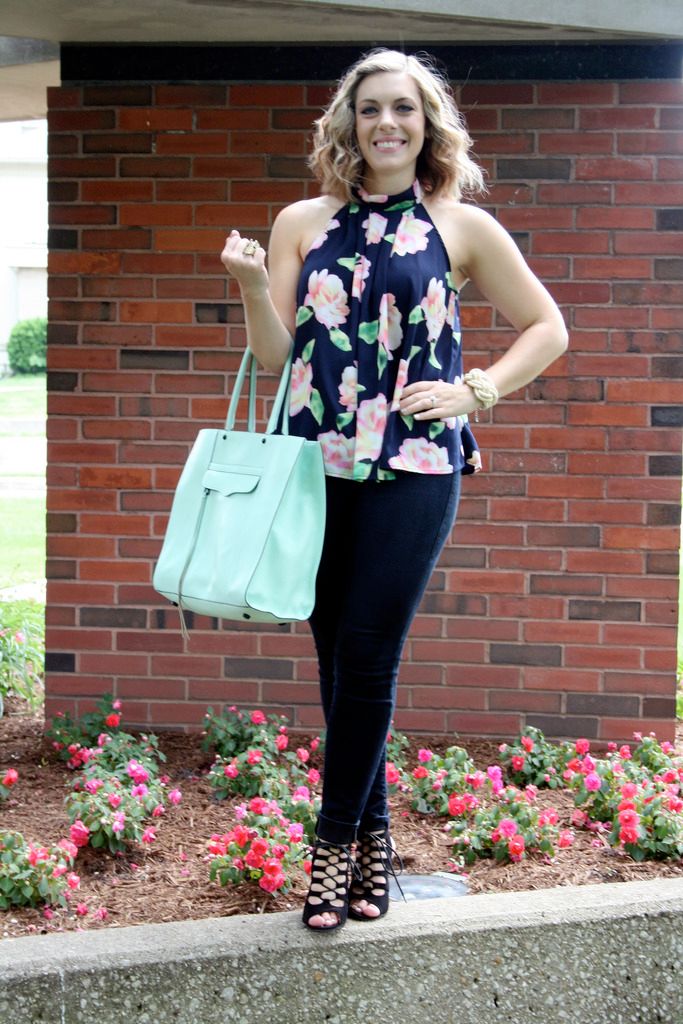 Something you might not know about me (or Molly) is that first of all, we both have a lot of extracurricular activities. One of these for both of us is Celtic dancing. For those not aware, in both Irish and Scottish dance you use a dance shoe called ghillies. These look like a black soft soled shoe with lacing on the front that goes up the foot. If you're having trouble picturing them, just look at my shoes above and imagine them as flat and ballet like. Got it? Good. Let's talk about how I like to wear them (outside of dance class).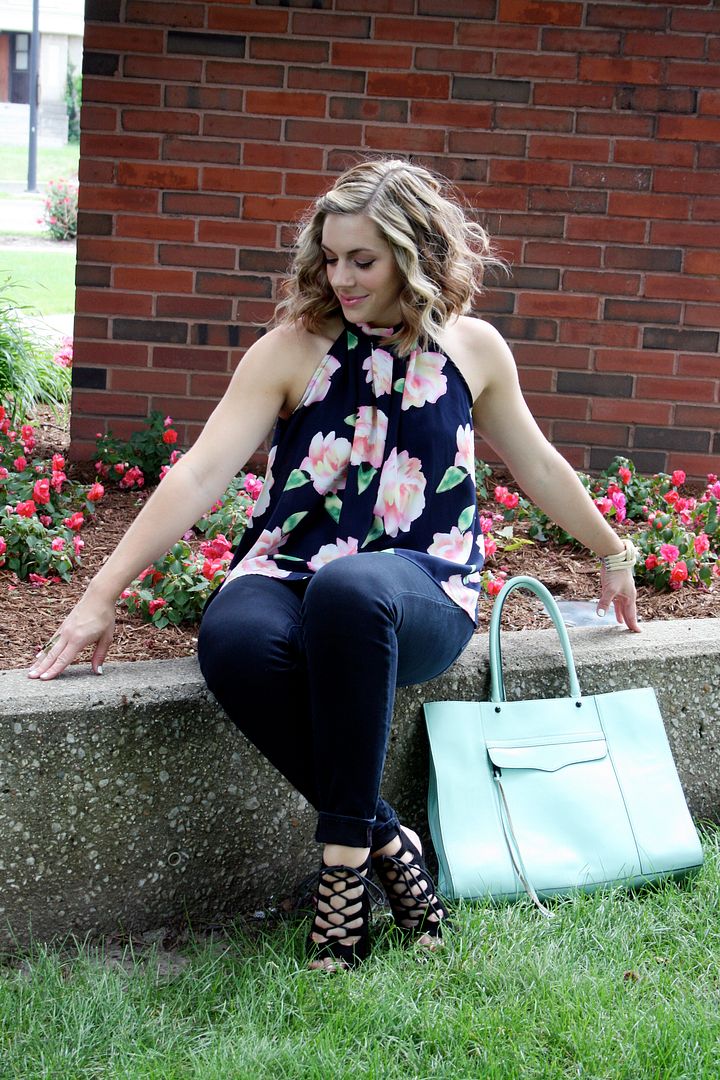 I really love these wedges because they toughen up any outfit. I have worn them with skirts, dresses, shorts and jeans and I have to say, they look great with all of them. One of my favorite outfits to wear these shoes with is a blazer/tee combo and skinny jeans. Instant chic factor!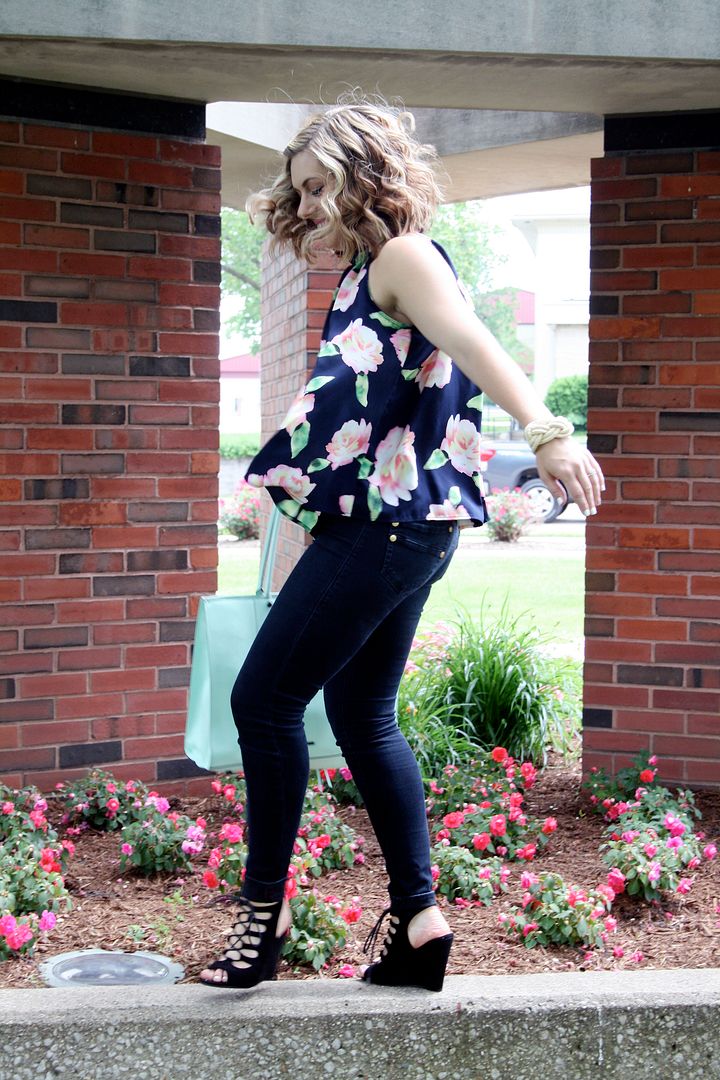 I also just noticed that Molly and I share a love of large, bold floral prints. We really have this Wear It Two Ways thing down, huh? I got this top from Modcloth and love how it shows off my shoulders while also being breezy in the summer heat. Mint is one of my favorite spring/summer colors. I adore this Rebecca Minkoff tote mostly because it's mint, but also because I got it on super sale at
Bluefly
. There's nothing better than an awesome bag that you scored for super cheap.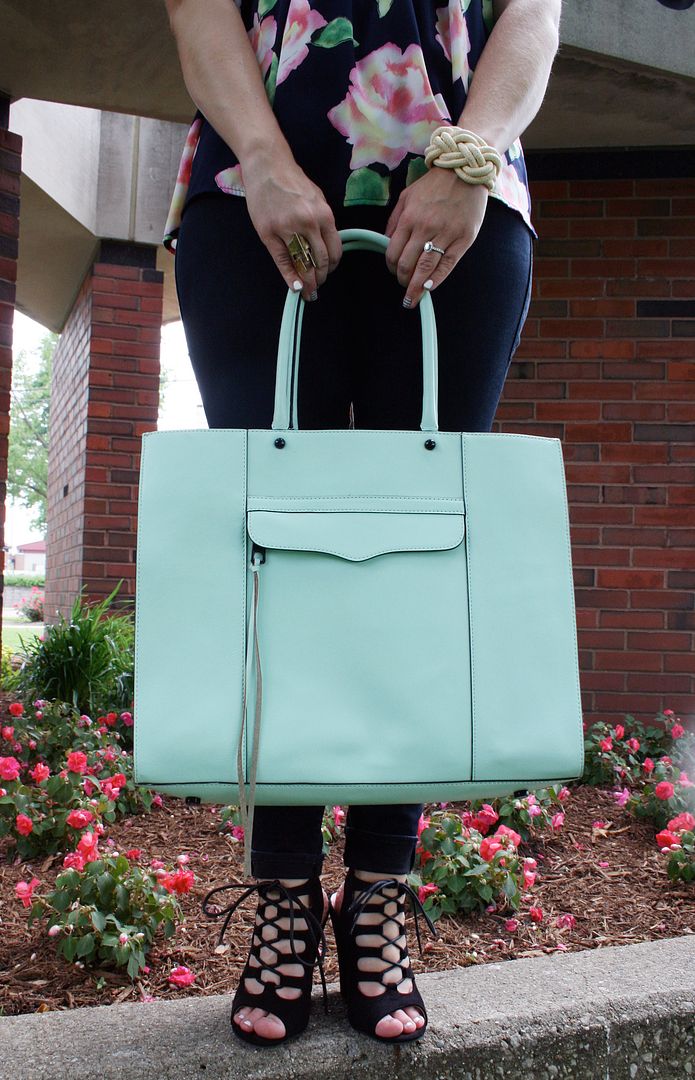 Jodi Outfit Details: Floral print top:
Modcloth
, Jeans:
Rock & Republic for Kohl's
, Lace up wedge sandals:
Modcloth (similar)
, Bag:
Rebecca Minkoff Large MAB Tote
MOLLY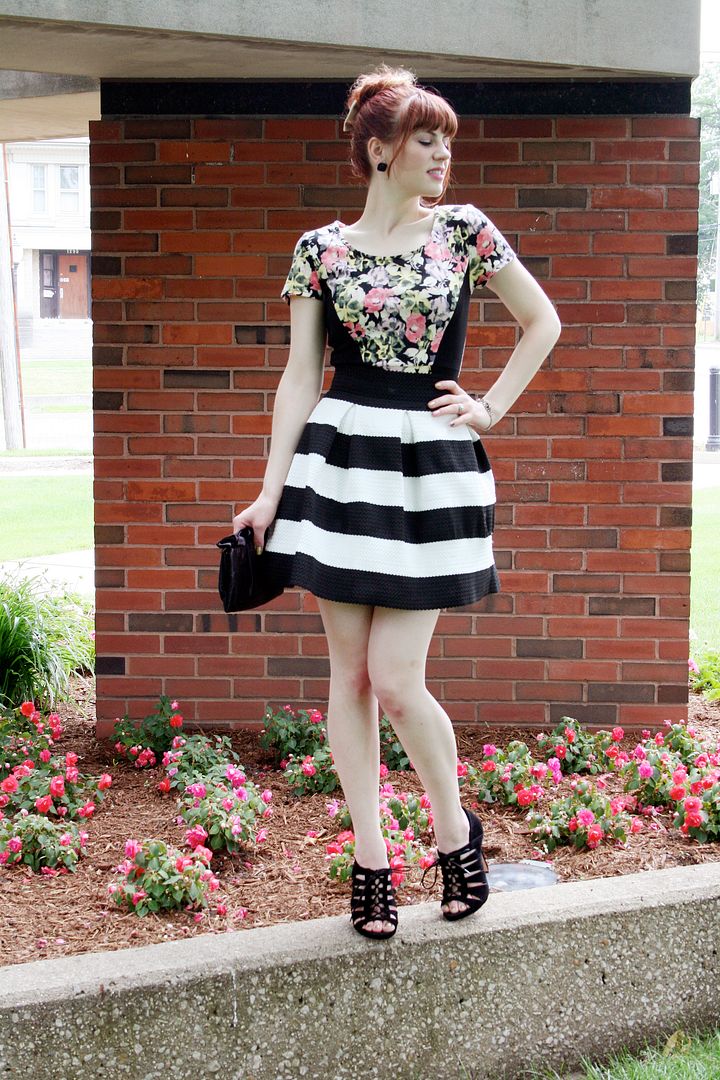 I have a confession to make. I decided I needed a pair of these shoes when I saw a shot of them in one of Jodi's outfit of the day posts (make sure you're following us on
Instagram
to catch these!). Our shoes aren't exactly the same, since mine are heels and hers are wedges, but the lace up style is really unique and they make quite a statement no matter how you style them.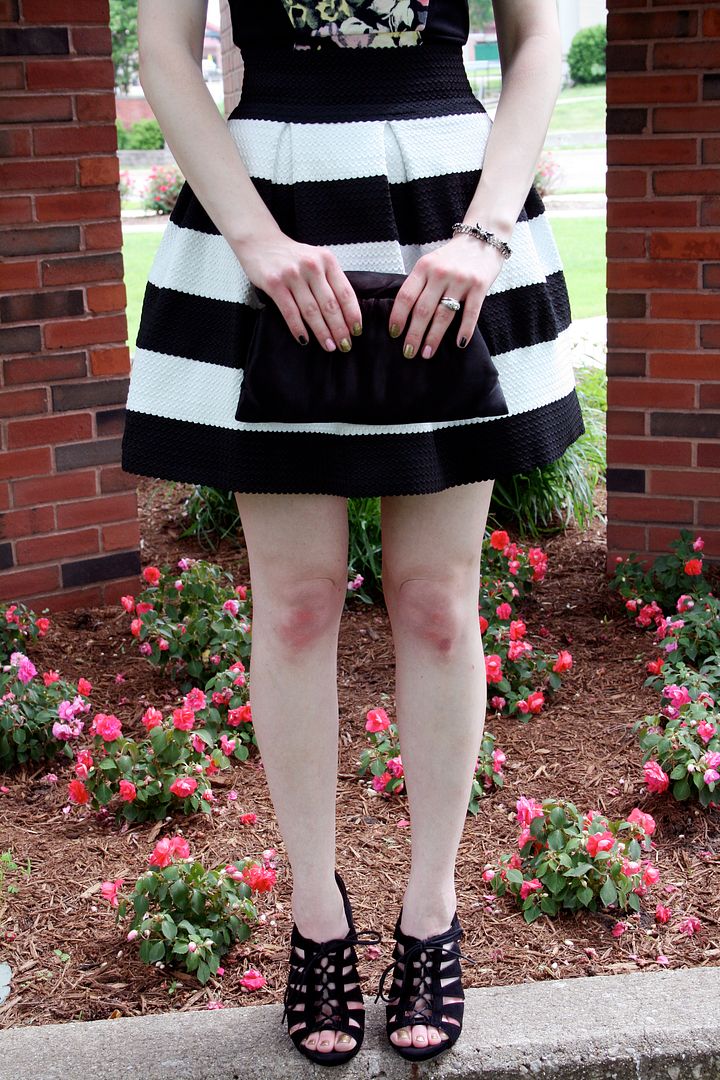 When wearing these shoes, I always try to go for a more feminine or polished vibe, so I don't end up looking like (for lack of a better descriptor) a street walker. I think a structured skirt and bold florals are a perfect pair to stand up to these statement-making shoes.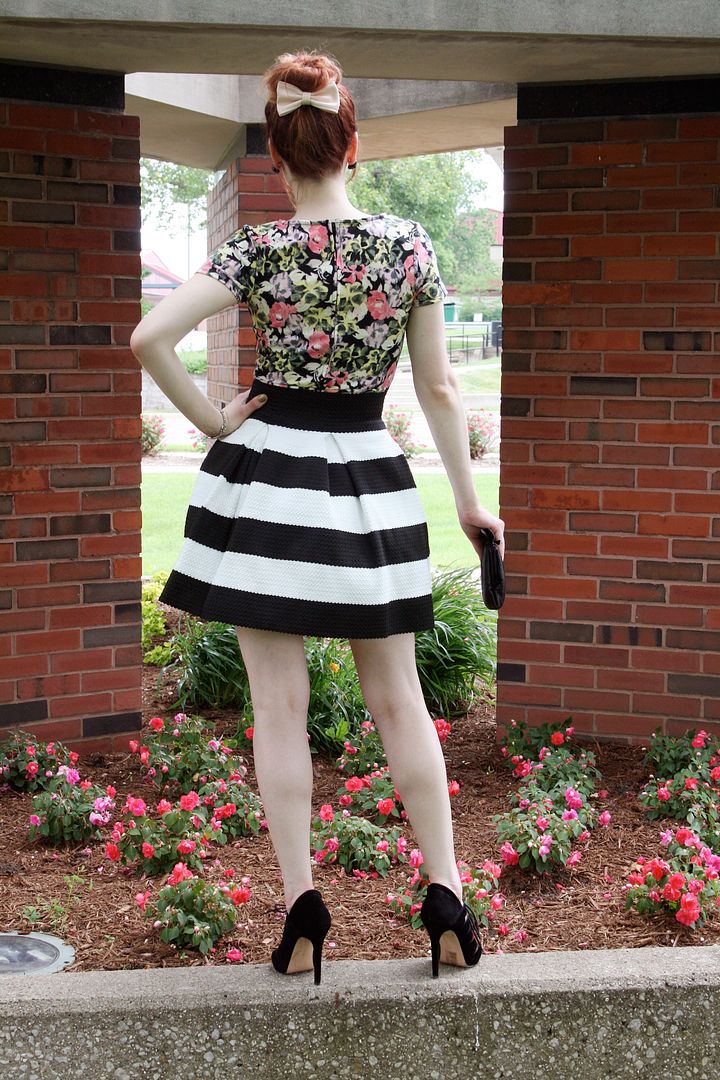 Remember when I channeled Jessa from Girls in
our first Wear it 2 Ways post
? Well, this time I'm pretty sure I'm full-on Shoshanna. Prim, proper, girly details with a modern edge? Check. All I need is my bun moved to the front of my head and I'd be a dead ringer. I think Shosh would approve.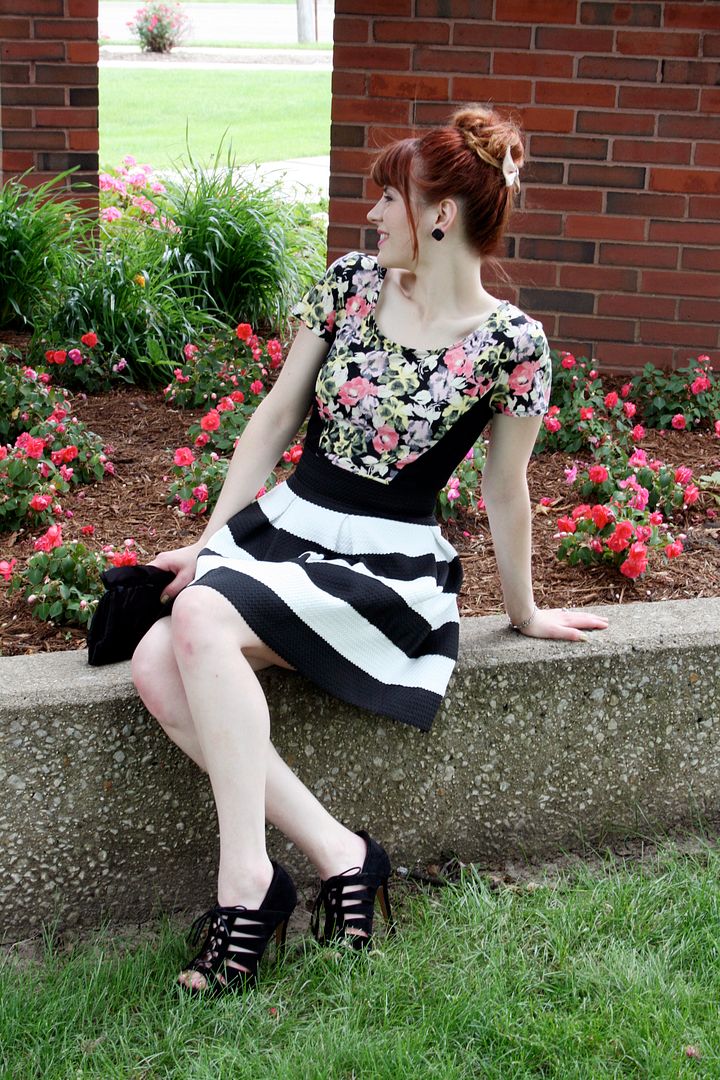 Molly's Outfit Details: Dress (worn as a shirt):
Target
, Skirt:
Target
, Shoes:
H&M
, Bow: H&M, Earrings: Kohl's, Clutch: Vintage, Bracelet: Vintage