Harem pants are amazing because you can simultaneously feel like you're starring in
I Dream of Jeannie
and lounging in the most luxurious yoga pants ever. Ultimate loungewear that you can wear in public as real clothes? Yes, please.
When my husband saw photos from this shoot, he said "Oh, your travel outfit." I'd never thought about it, but I do often wear this outfit for long car rides, or days of travel because it hits the two most important points of traveling in the right order: comfort then style. The material doesn't really wrinkle and the cotton pieces are light, so it's also great to throw in a suitcase. And you don't need a lot of fussy jewelry or accessories when you've got a statement piece like these pants.
I think a simple cotton crop top pairs really well with the large flowy pants, to balance them out. You could go any which way with styling Harem pants: tribal, Middle Eastern-inspired, grunge, and so on. But, in this case, classic stripes, a nice high pony, and winged eyeliner help reiterate that 1960s style.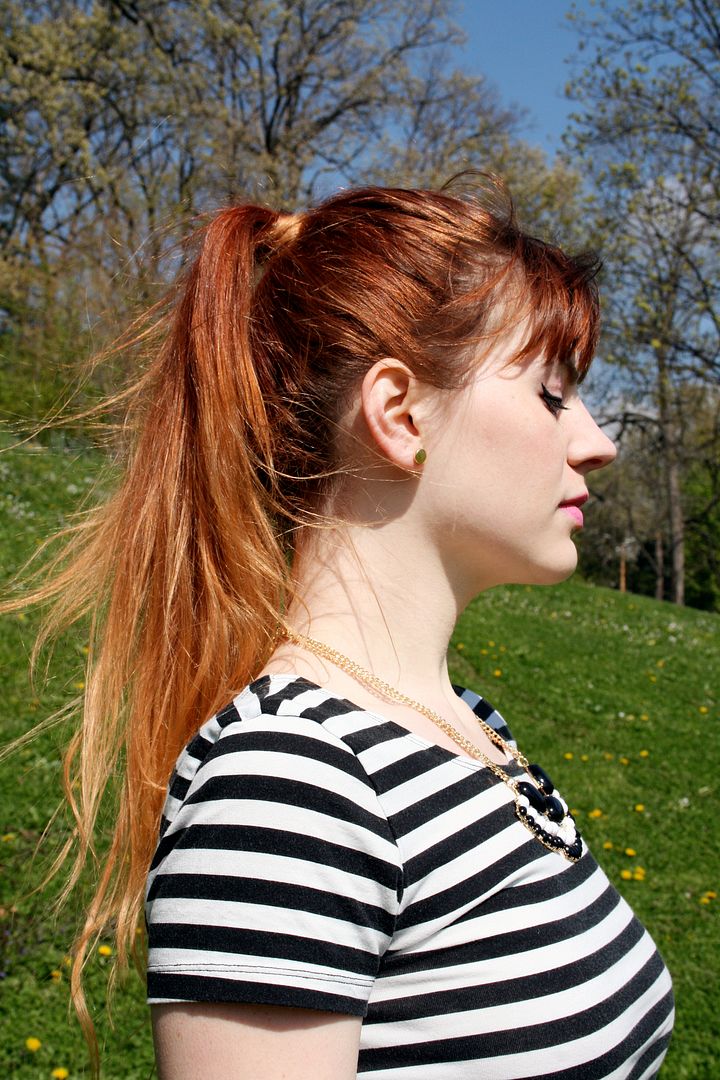 Now, go snag some harem pants and then probably run around humming the
I Dream of Jeannie
song. Sorry that'll be stuck in your head the rest of the day now ;)
-Molly
Shirt: H&M , Pants:
H&M
, Shoes:
Target,
Necklace: Walmart, Bracelet: Vintage