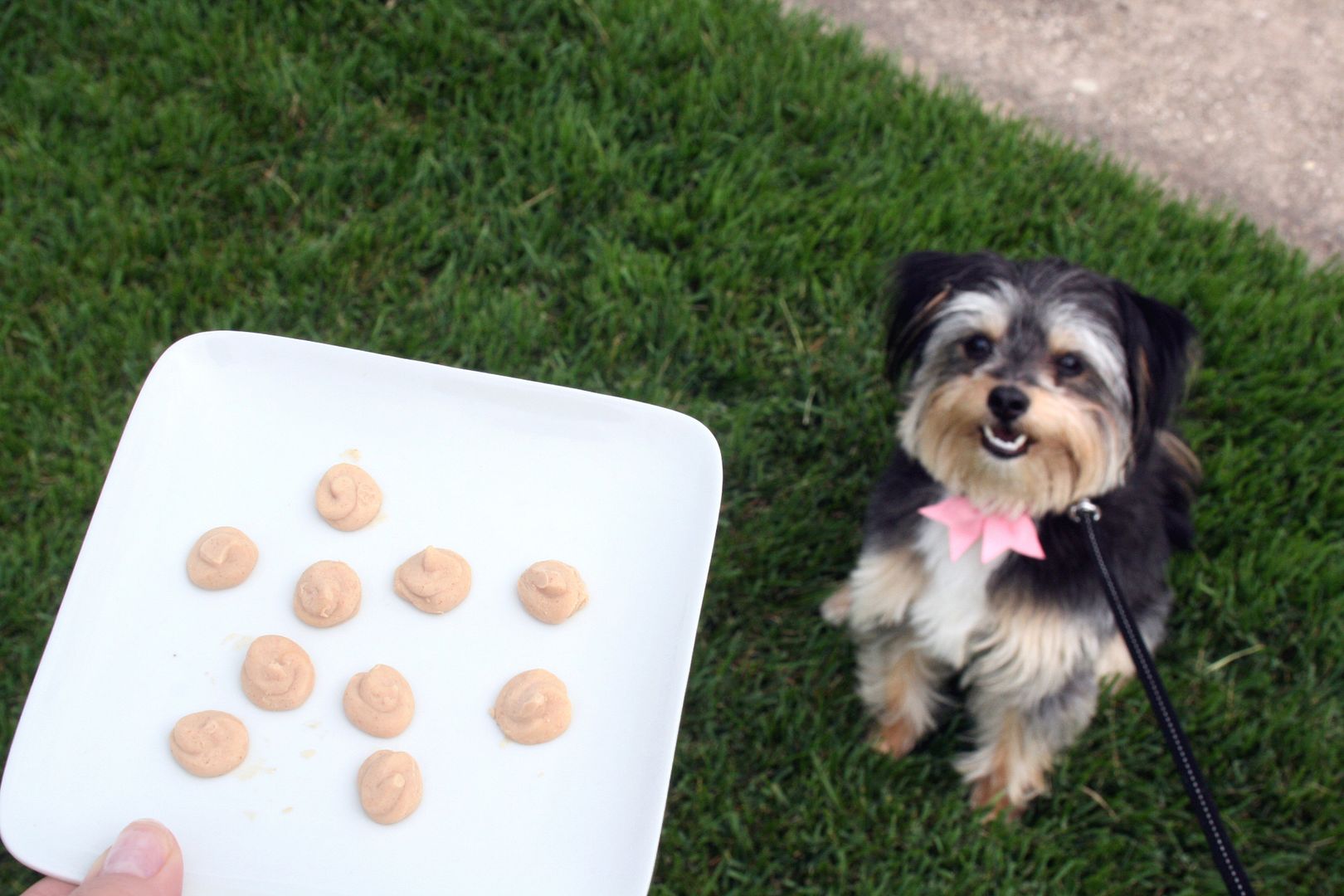 My hilarious pup, Reese, who you can see starring as the Mod Circus lion
here
, turned two this past week, so I made her favorite summertime treats for the occasion. (I know, I know, dogs don't really know they have a birthday, but what fun is life without little celebrations sprinkled in?)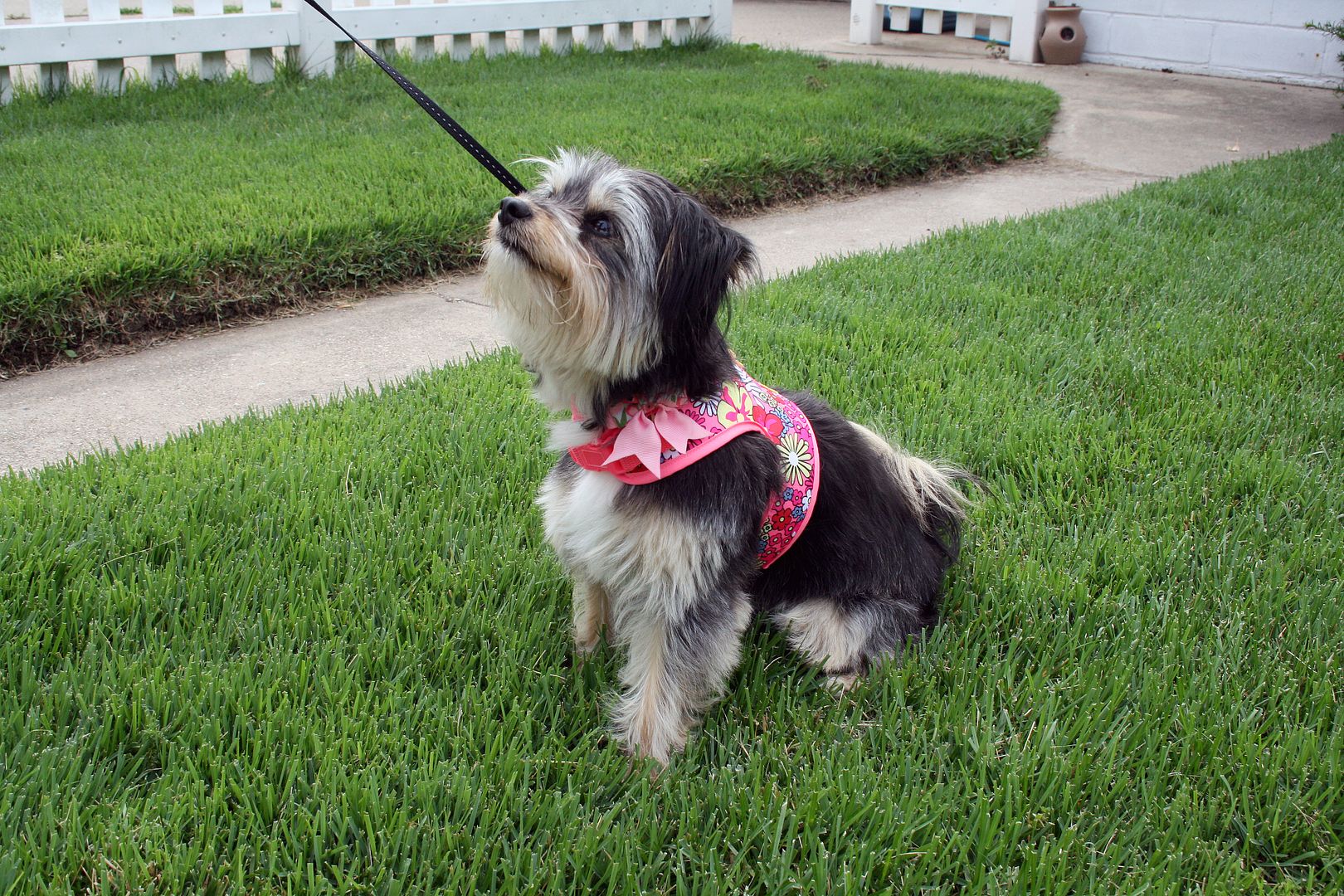 My husband and I call Reese a "health pup" because she loves Greek yogurt, blueberries, spinach stems, asparagus, the list goes on. Granted, she does think just about any crumbs of human food that fall to the floor are delicious, but Greek yogurt is
hands down
paws down her favorite. When I open up the container, she patiently sits and waits to lick the spoon after I've served it up, staring intently the whole time. I'm sure it's not easy, because that's probably like a month in dog years. Such intensity for such a little creature.
Back to the task at hand! These little bites are so incredibly simple to make and only use two ingredients, both of which are good for dogs (in moderation, of course): Greek yogurt and peanut butter. Greek yogurt is packed with protein and probiotics and peanut butter is also filled with protein, and is essentially catnip for dogs.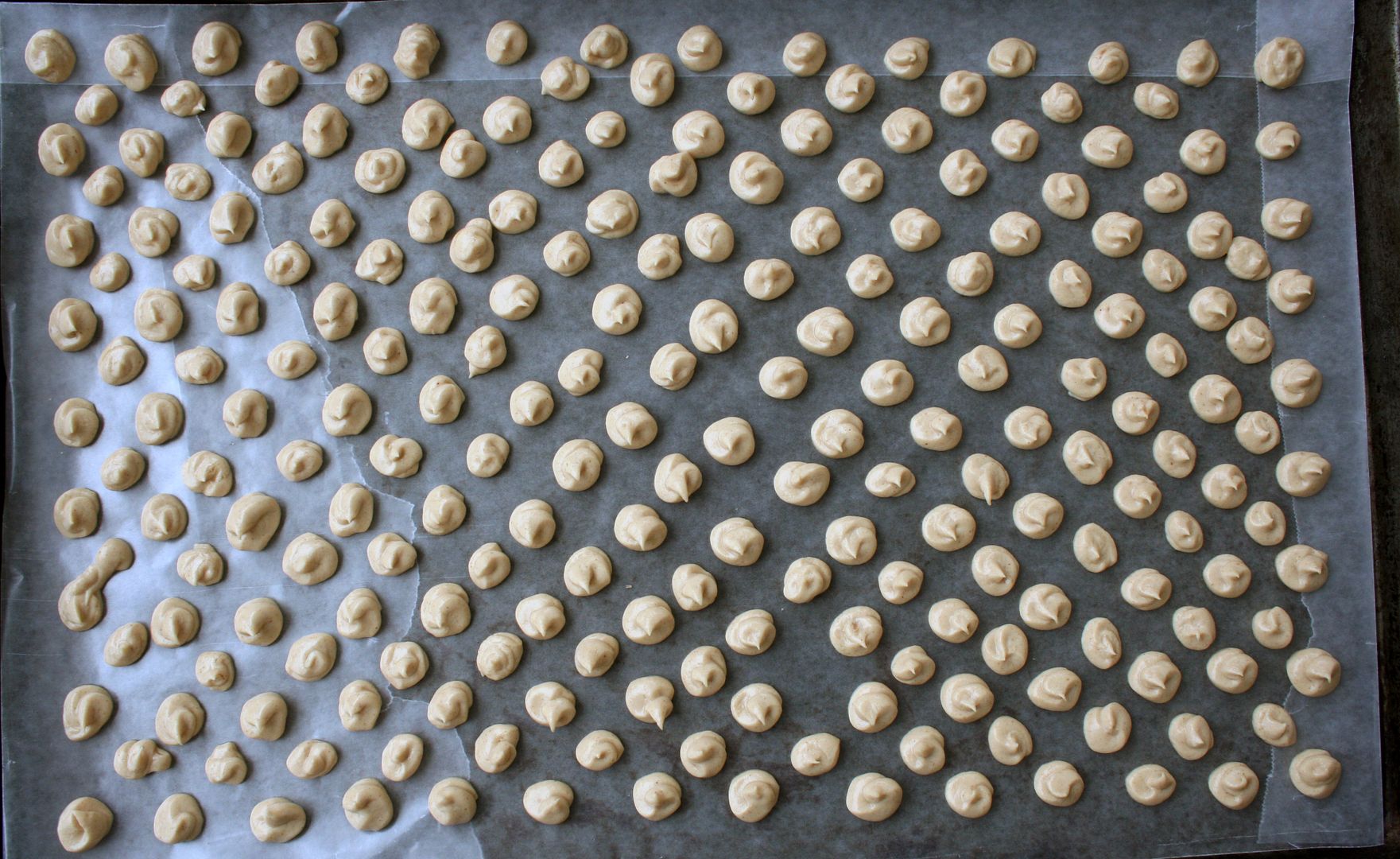 You'll need:
1 cup plain Greek yogurt (not sweetened)
1/2 cup peanut butter (we use Jif natural)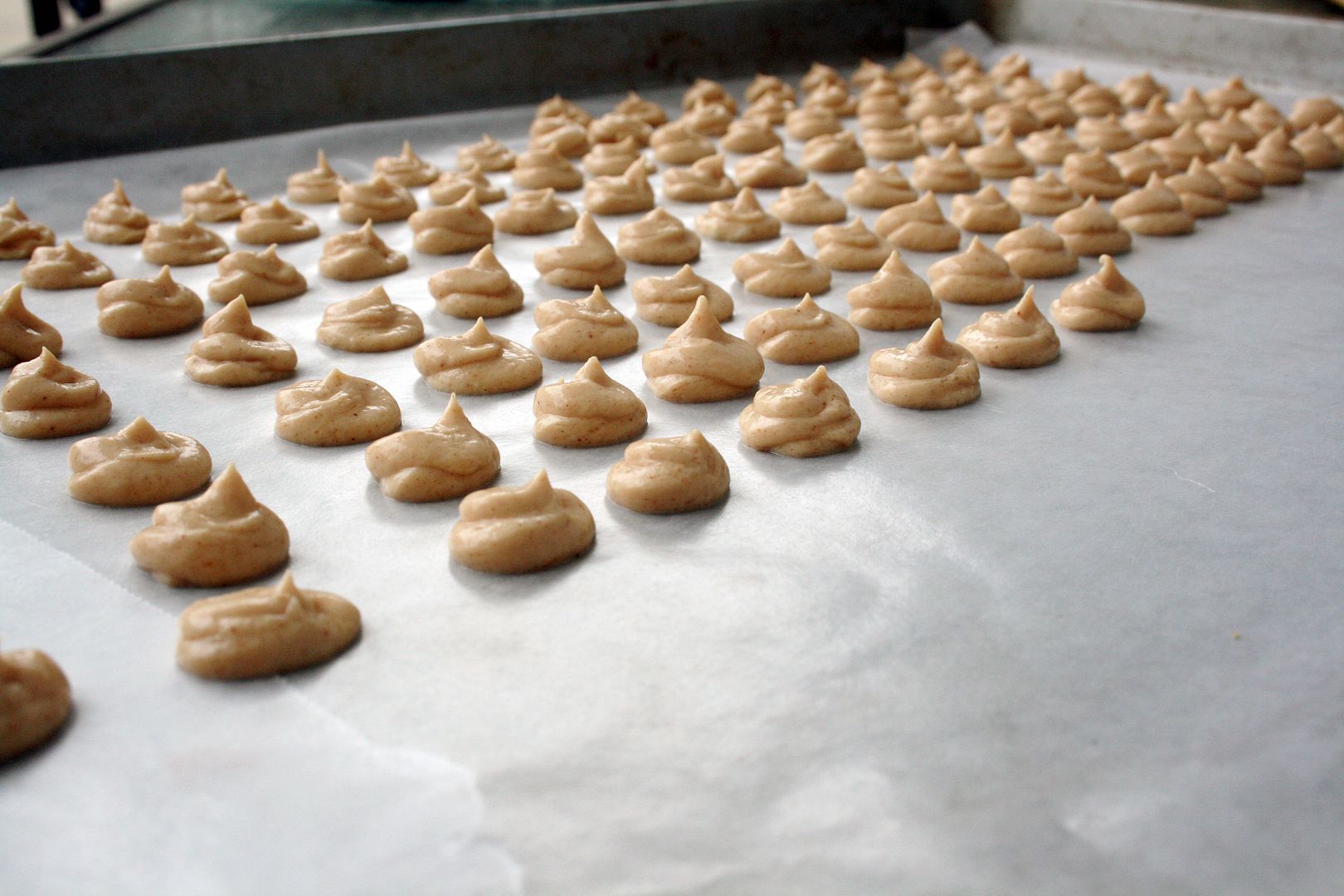 Stir the ingredients together in a medium bowl until fully combined.
Line two large baking sheets with wax paper (make sure the baking sheets will fit into your freezer beforehand!).
Place the mixture in a piping bag or Ziploc bag with the end snipped off and pipe little dollops of the mixture onto the wax paper in rows, about the size of a dime for small dogs, or the size of a nickel for larger dogs. Try to work quickly, so the mixture stays fairly firm. You may have to pop the bag into the freezer for a couple of minutes if it starts to get to runny. Once you've filled up the baking sheets, if you have extra mixture left, sometimes I place this in a small measuring cup to freeze, to make a "scoop" of frozen yogurt.
Place the baking sheets in the freezer and allow to fully freeze, which should take about 15 minutes. After removing from freezer, roll the edges of the wax paper to pop the yogurt dots up and store in a freezer-safe container.
This recipe yields about 2 cups of treats—enough to last the summer!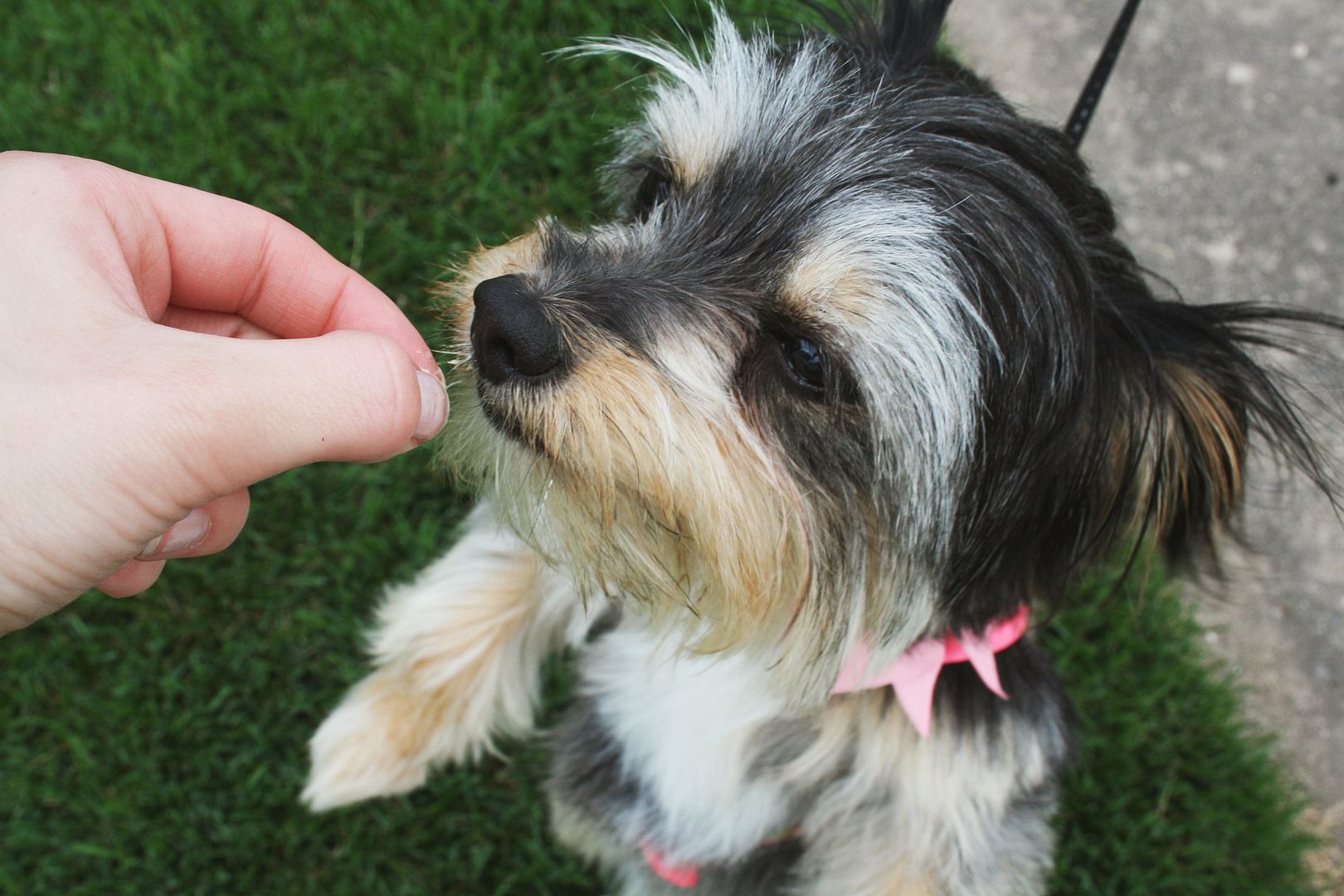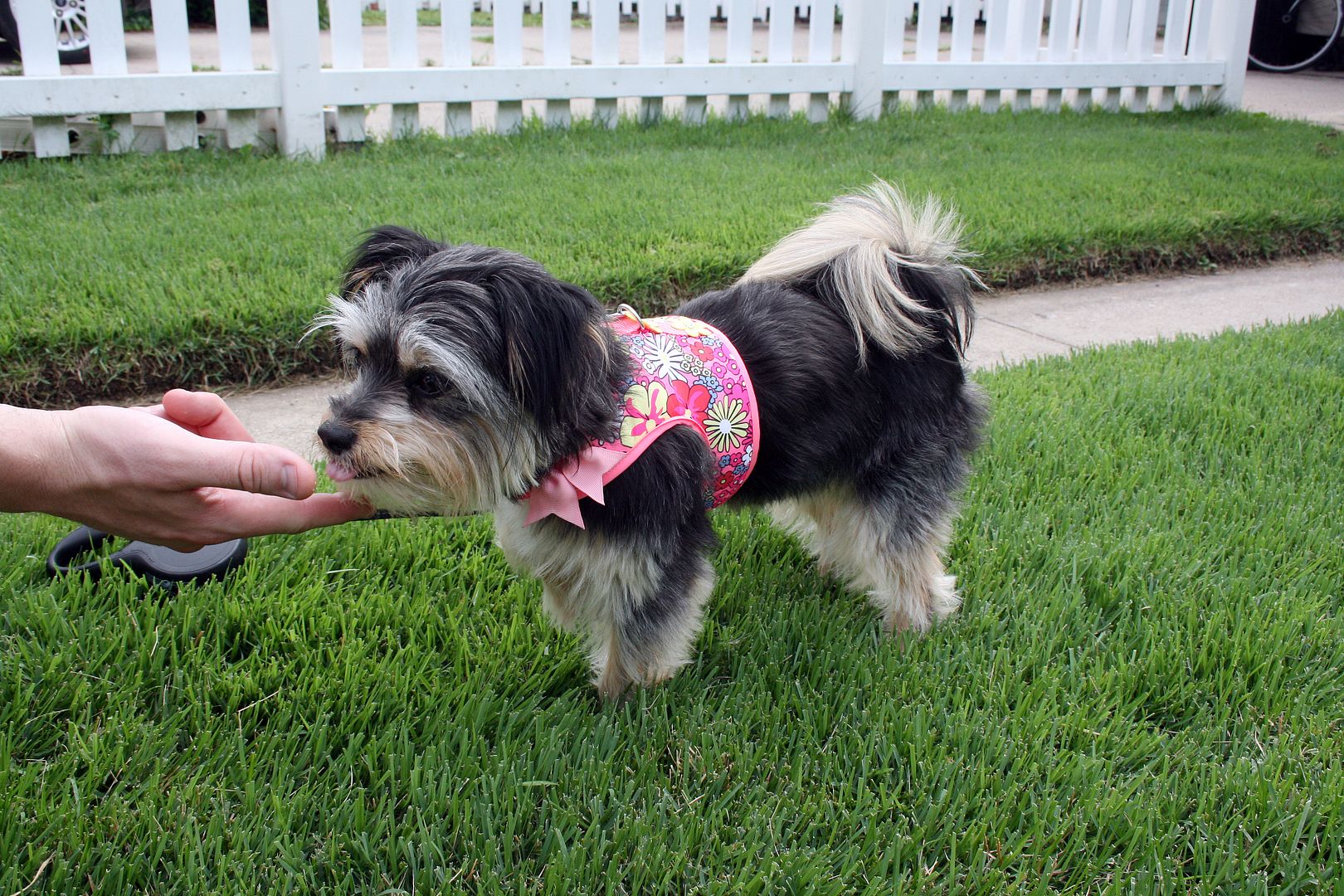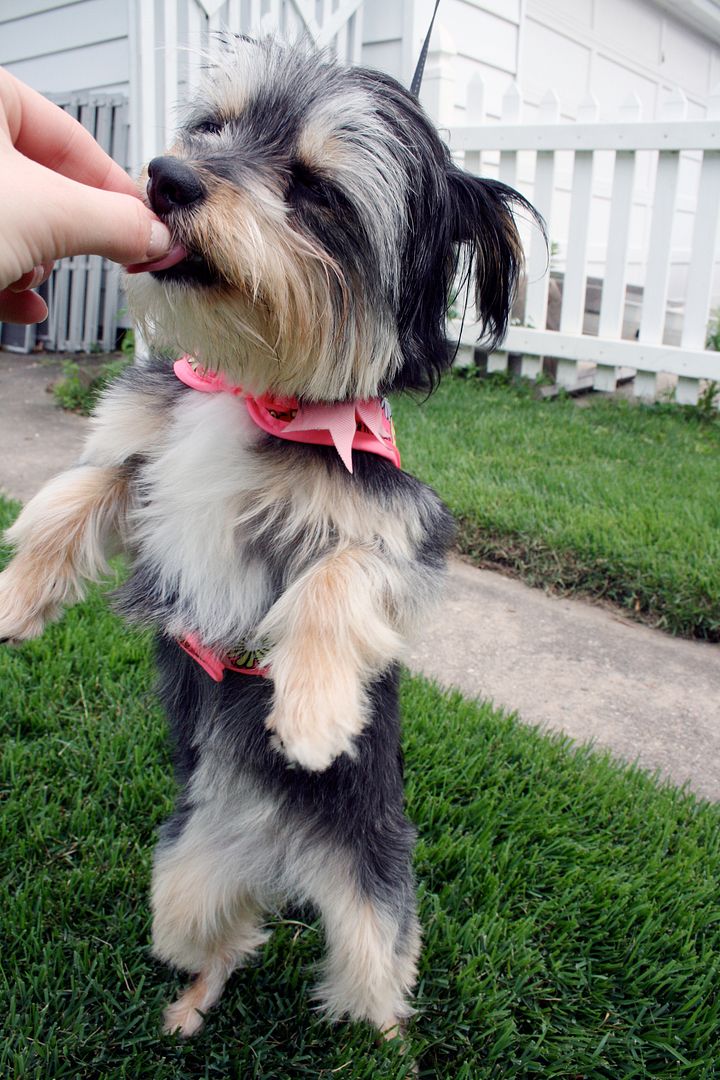 So, whip up a quick batch for your furry friend for special occasions, or just a hot day. And I sure won't judge if you pop a couple yourself; they're delicious and nutritious for two-legged creatures as well ;)
-Molly