Peanut butter cookies remind me of being young and baking with my grandma. She made amazing peanut butter cookies and she would let us help by making criss-cross patterns with the fork on each cookie. I took this job very seriously and made sure my fork indents were perfect. Then we would sprinkle a little dusting of sugar on top and pop them in the oven.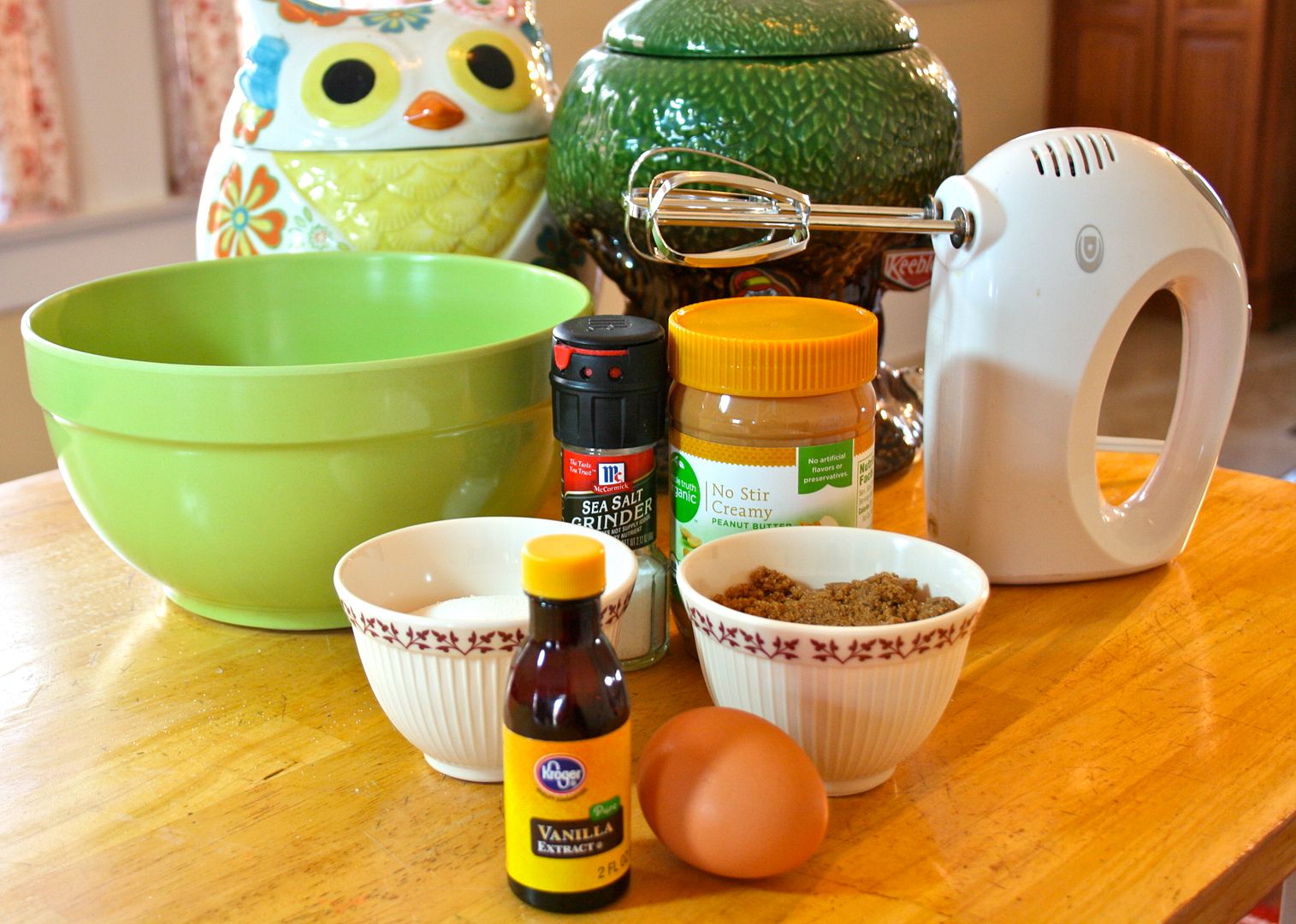 These cookies are different from the kind my grandma made, but are still out of this world delicious. They don't use flour and only have a few ingredients. Plus, you use salt instead of sugar on top making it that perfect combination of sweet and salty. You can make them in no time and don't have to spend a whole afternoon in the kitchen. Since I tend to prefer projects that take less than 30 minutes and with as few steps as possible, this is right up my alley.
Disclaimer: peanut butter cookie dough is my Kryptonite. There were supposed to be more cookies in the finished product pictures, but I ate so much of the dough, I barely had enough to bake with! Proceed with caution if you are a peanut butter junkie like me. Is there a support group for us? Peanut Butterolics Anonymous anyone?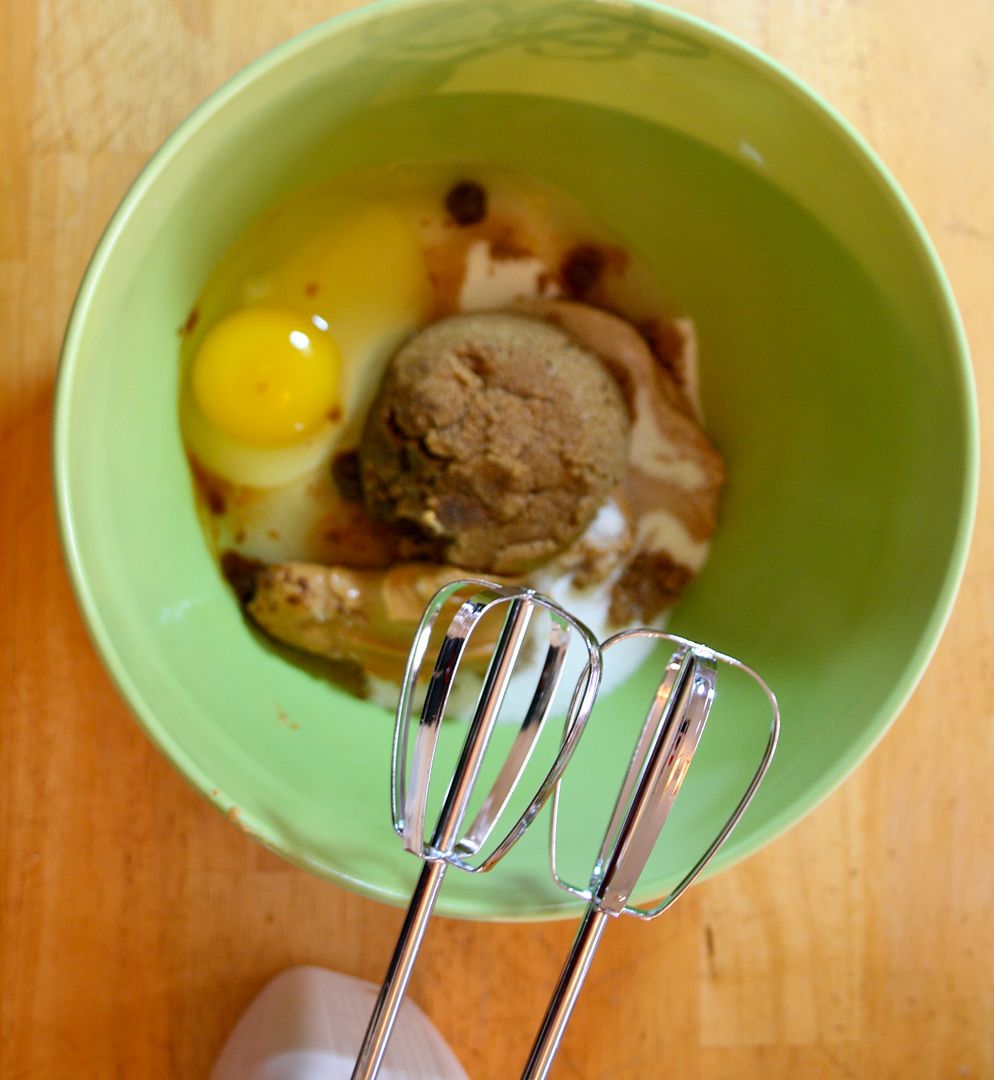 This recipe is adapted from
this one
. You will need:
1 cup (or a little more depending on your love of peanut butter, I use more - it's a sickness people!) peanut butter
1/2 cup white sugar
1/2 cup brown sugar
1 teaspoon pure vanilla extract
1 large egg
Sea salt for sprinkling
Preheat oven to 350 degrees. In a large bowl, mix together the peanut butter, sugars, vanilla and egg until combined. Spoon one tablespoon of the mixture onto a baking sheet, making sure spoonfuls are about 1 inch apart. Flatten spoonfuls by using a fork to make a criss-cross pattern. Sprinkle sea salt on top of cookies. Pop into oven for 8-10 minutes (I bake for 8 minutes). Transfer cookies to cooling racks, repeat with the rest of the dough and enjoy! They go great with a glass of milk, but really, what cookie doesn't?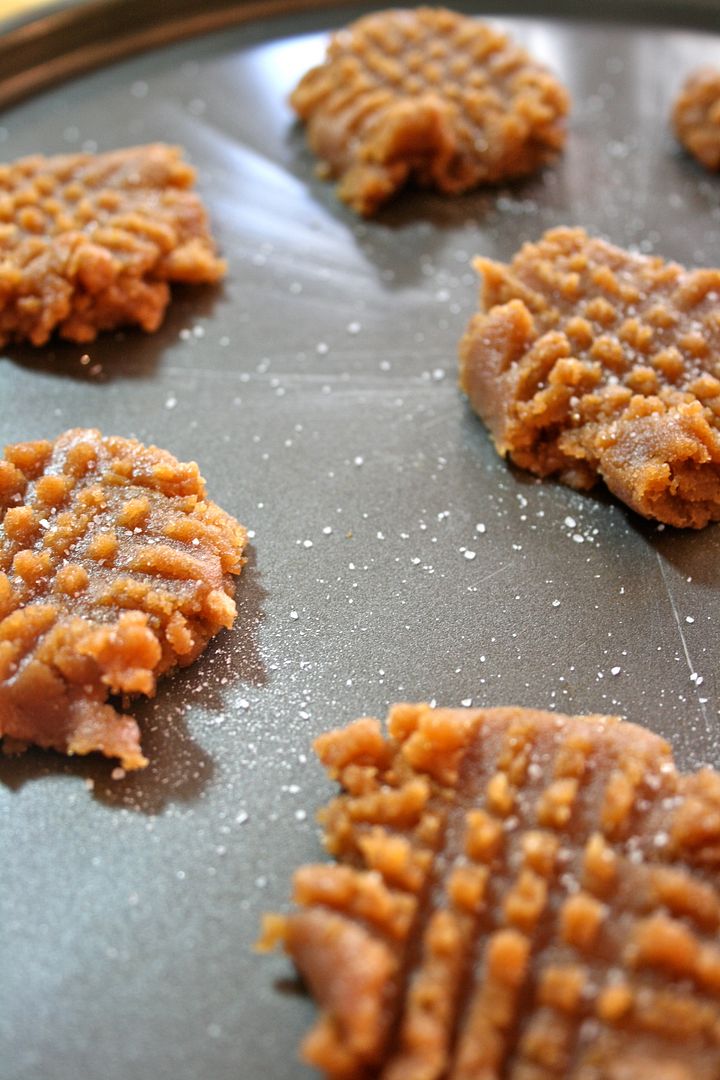 The addition of the brown sugar makes these cookies a little more chewy, which is how I prefer my cookies. If you don't like chewy, leave out the brown sugar and just use one cup of white sugar. You can also put the dough in the fridge and let it set up overnight. I do this with a lot of my cookie dough if I have time. The cookies bake better if you refrigerate them, but they are also just as good straight from the mixer to the oven.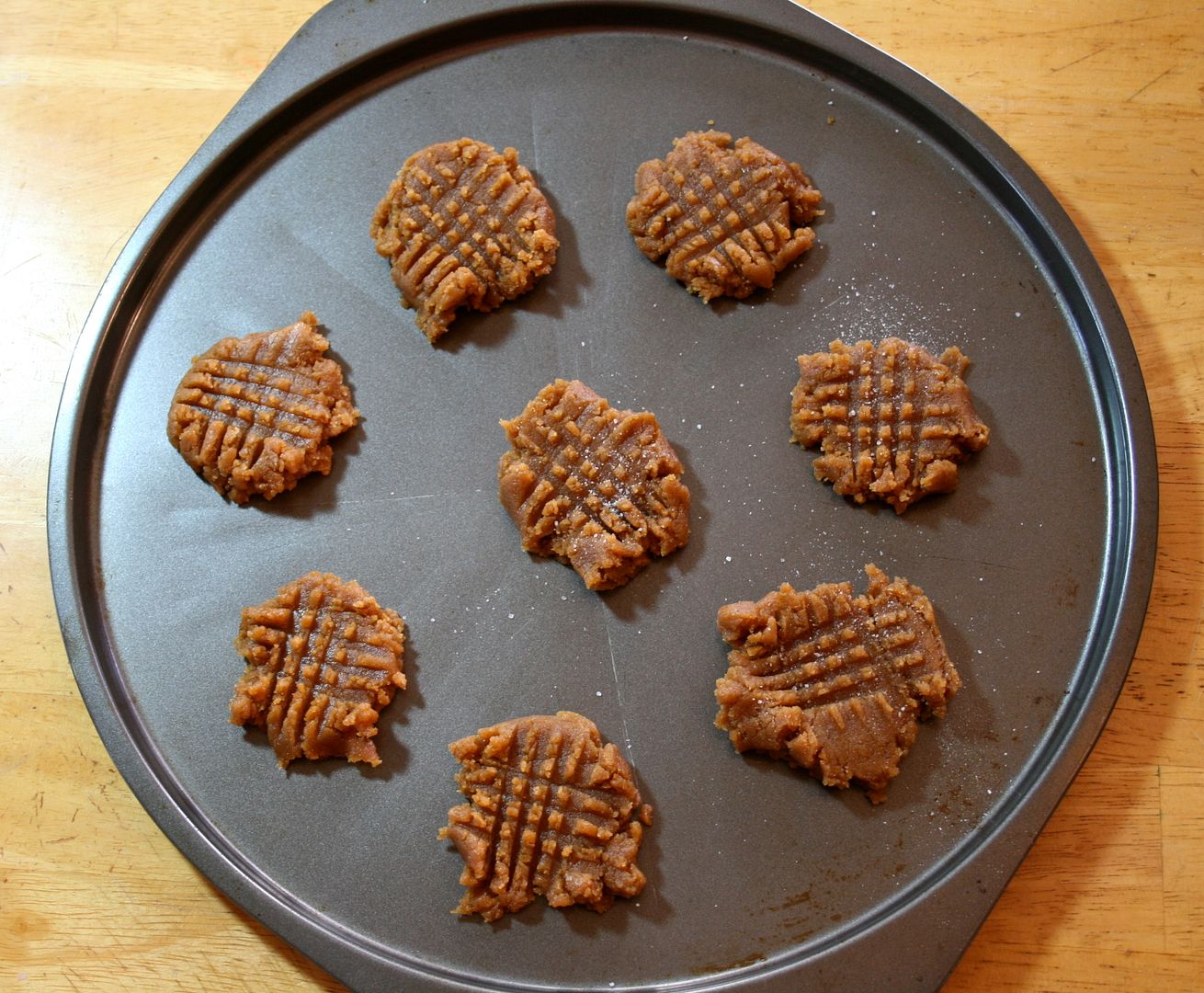 Enjoy and share with someone you love!
-Jodi