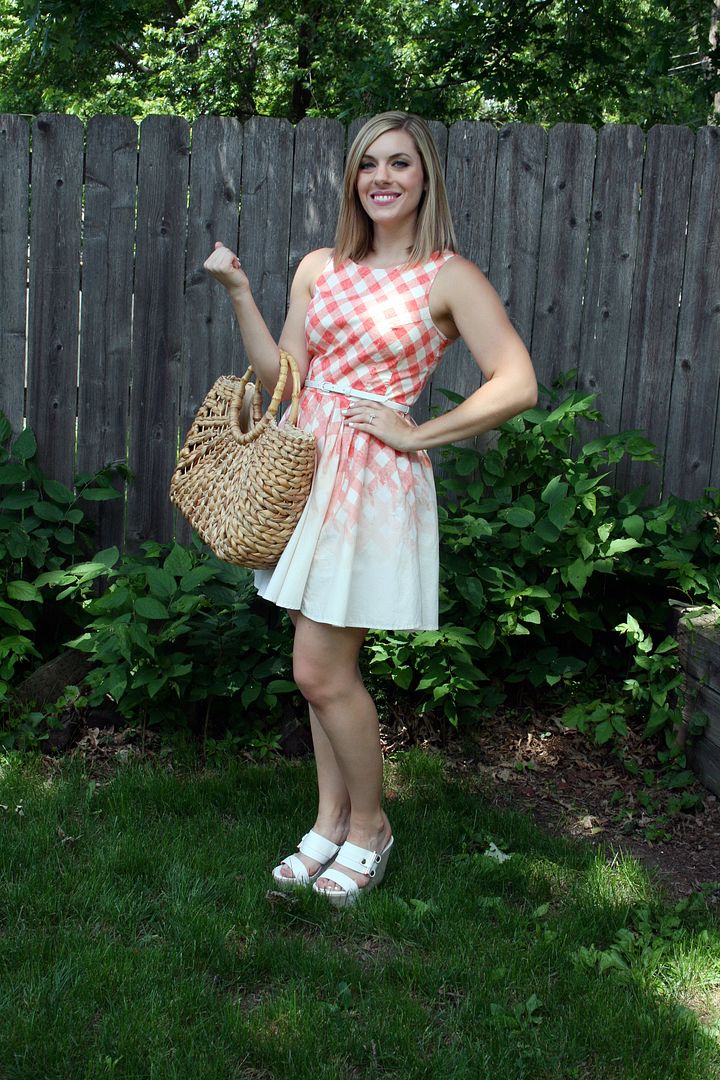 I love a good picnic. I also love a good picnic outfit. This dress is the perfect thing to wear to your next picnic or summer BBQ with friends and family. I mean, it doesn't get more literal than wearing a dress that resembles a picnic blanket, right? I like to match the scenery whenever I can. If you follow us on
Instagram
, you've already seen this dress a couple of times, but it never gets old, does it?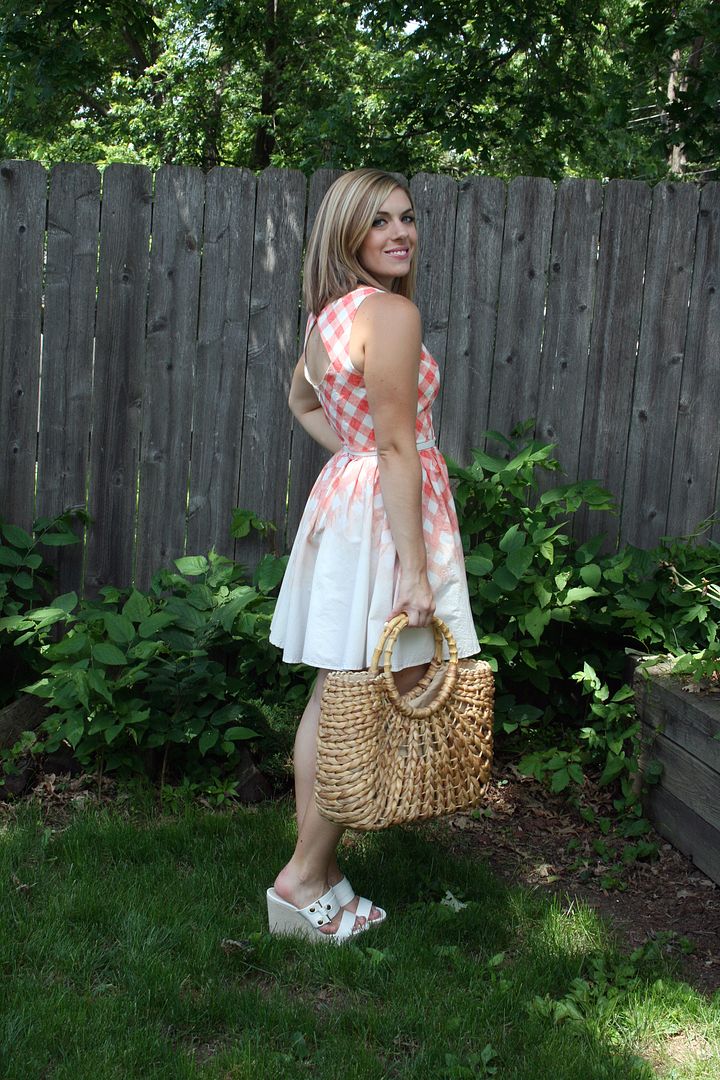 This dress is perfect in so many ways. For starters, the color is a nice bright coral and it has a nifty ombre effect at the bottom. Also, it looks nice and June Cleaver-y from the front, but then you twirl yourself around and BAM, a cute little cutout accentuates the back. June Cleaver wouldn't be showing off her back, just saying.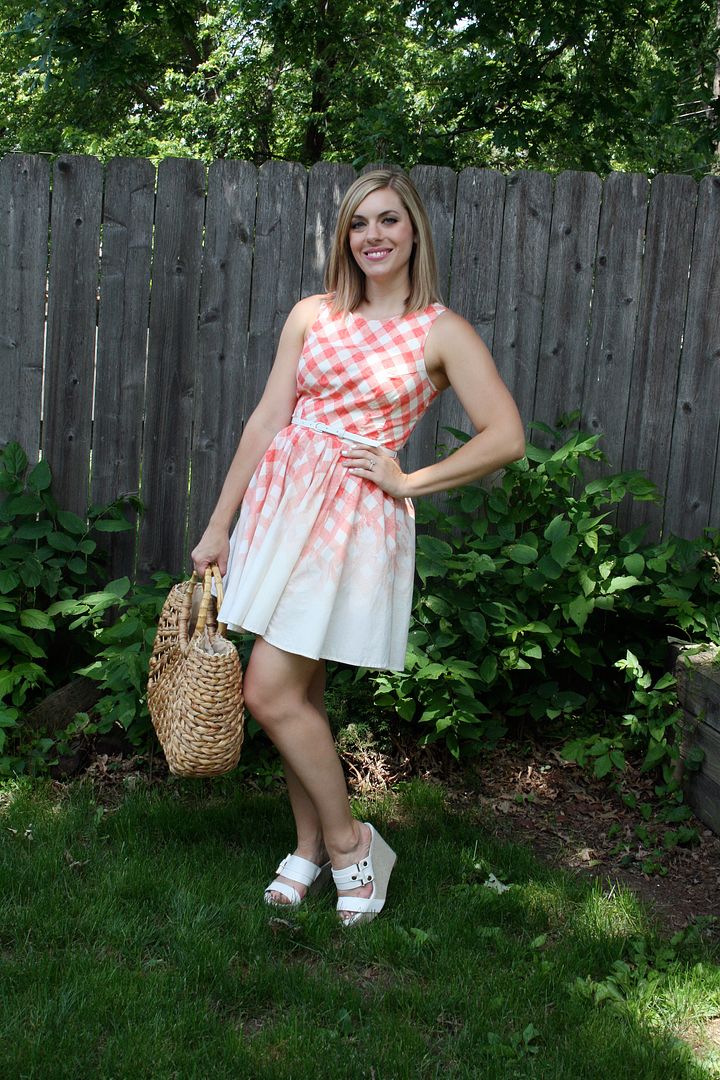 My picnic basket like purse and white wedges are both from T.J. Maxx. This purse is different than other straw/wicker totes I have in that it is very sturdy and can hold a lot. These wedges are also super comfy (as far as wedges go) and don't make me feel like I am suffocating when I wear them in the heat.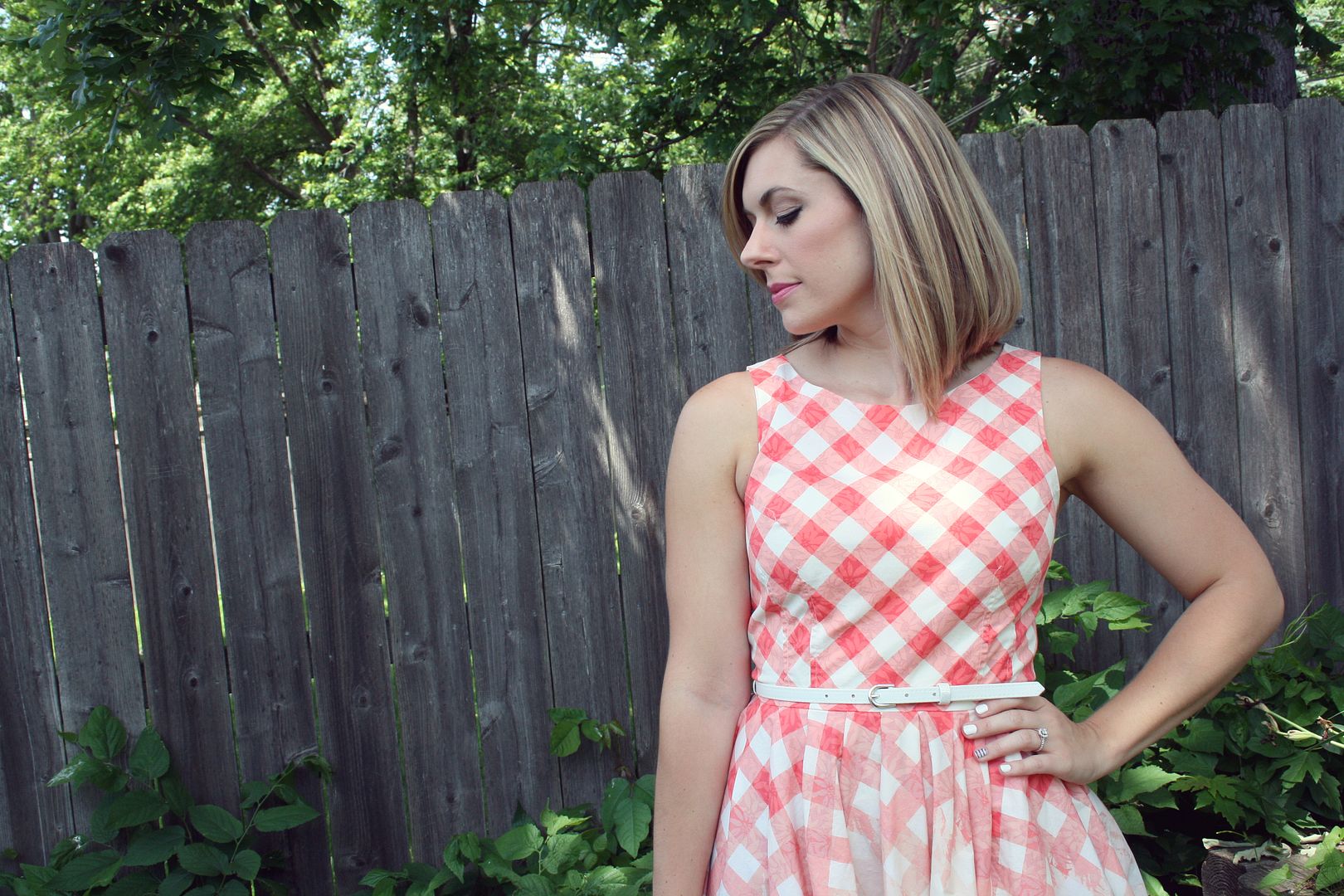 I loved this style of dress so much, I got it in a different pattern. It is the ultimate in flattering, girly fun. I'm going to keep my eyes peeled for more versions of it!