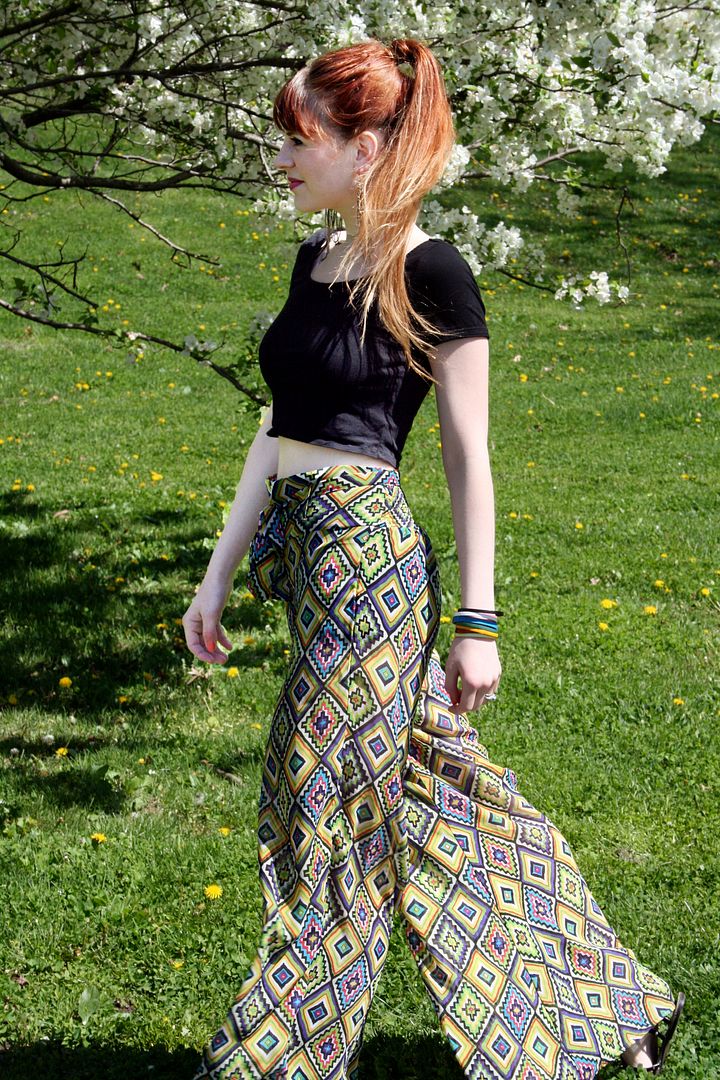 The approach of summer means the approach of another very exciting thing: palazzo pants! These flowy wide-leg pants are perfectly lightweight for warm summer days and cool summer nights alike. These fun pants can be so versatile and, as you may have guessed, Jodi and I took two totally different approaches to styling them.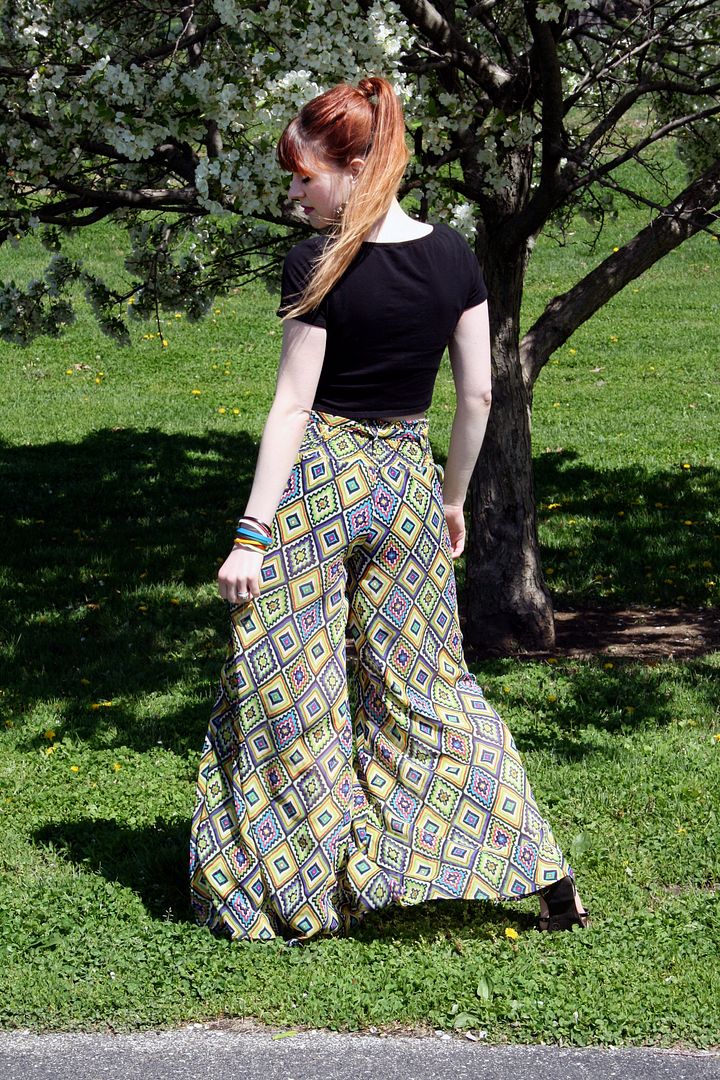 I paired my tribal-inspired palazzos with large cascading earrings and a high ponytail for an effortless 70s-inspired boho look. I added some leather bracelets my husband picked up for me at the San Lorenzo leather market in Florence for an added pop of color. Now I can just pretend I'm walking around 1970s Italy with the breeze blowing to make me look like a real fancy pants... in the most literal way.
-Molly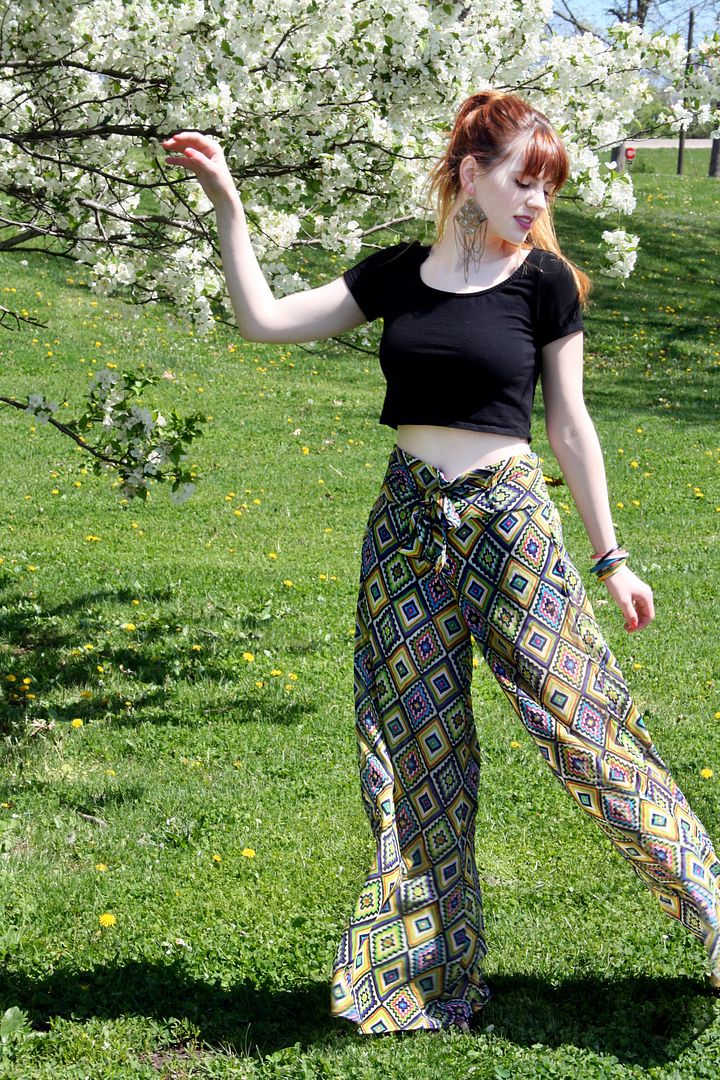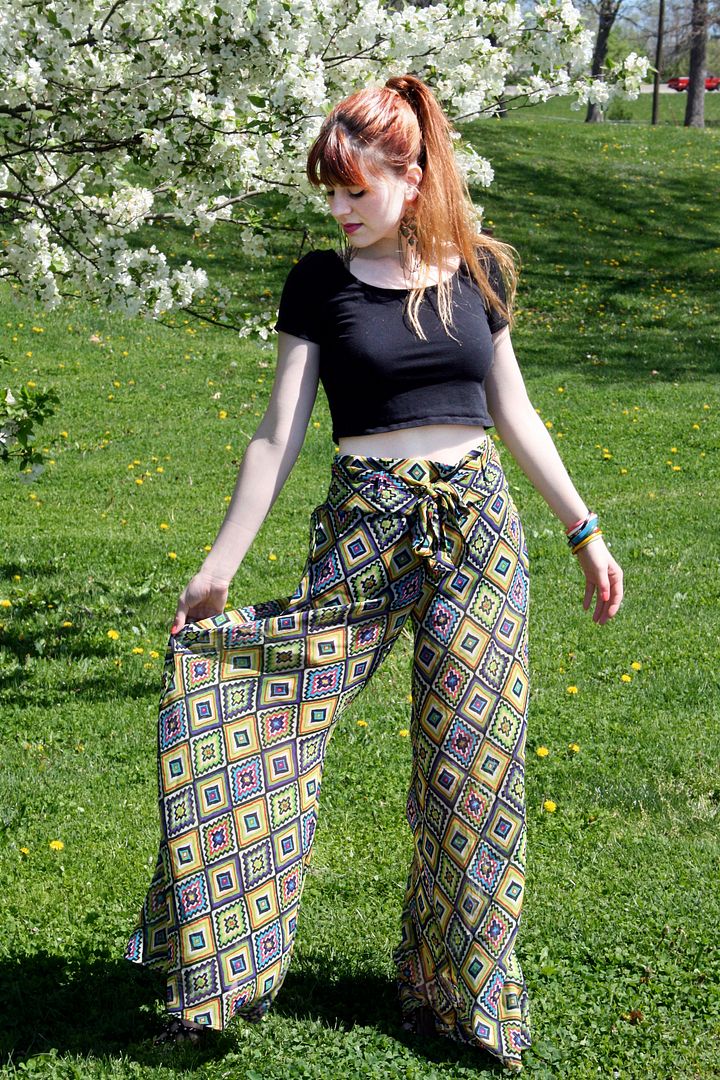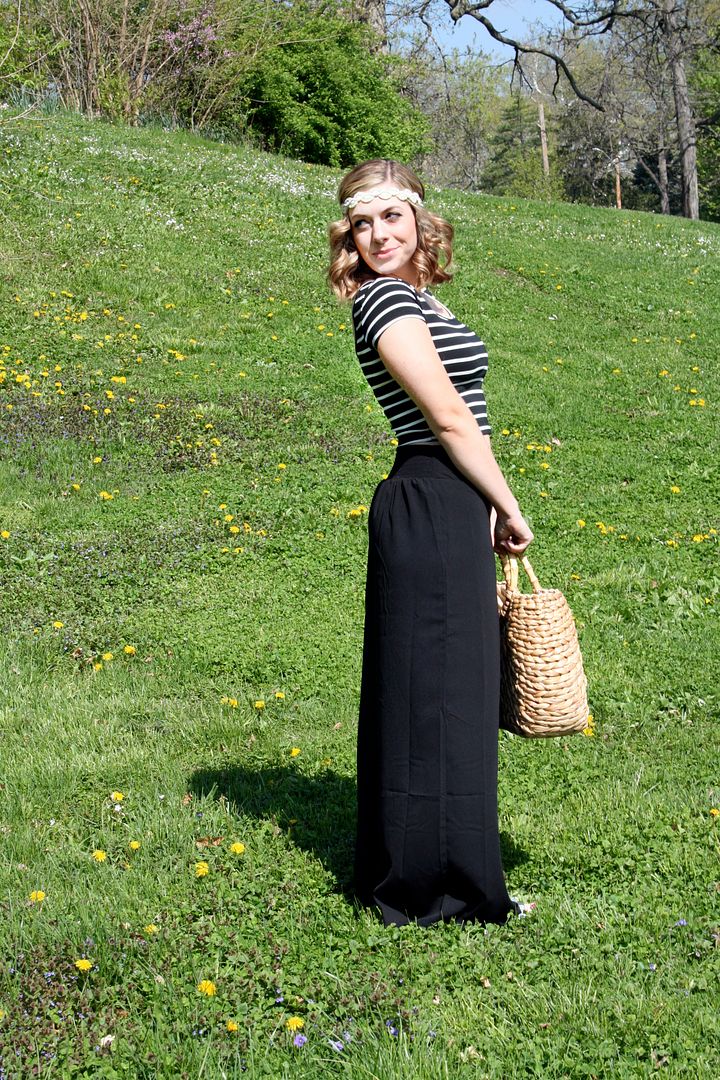 I went for a 1920s boho inspired look. I picked up this snazzy headband at the Lilly Pulitzer for Target melee a few weeks ago and have worn it several times since as a badge of honor for making it through (almost) unscathed.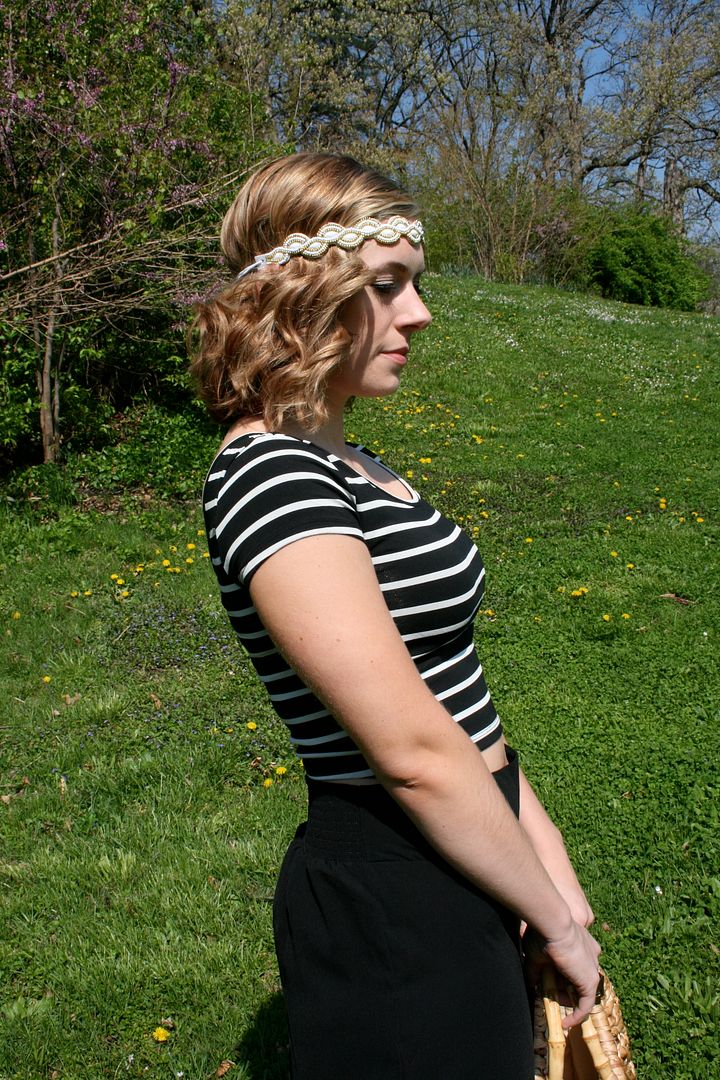 I'm also super into straw totes at the moment. This one was only $20 at TJ Maxx. Nothing quite says summer time like breezy pants and straw totes, am I right?
-Jodi