As I mentioned before, I really love doing other people's makeup. I also really love doing my own (most days). What better way to practice than on your own face? I've experimented a lot with what works and what doesn't and I think I have found my go-to smokey eye look.
I start by doing the rest of my makeup first. Here that includes moisturizer, BB cream, foundation, bronzer/blush, and a bit of highlighter on my cheek bones. I also went ahead and curled my lashes with an eyelash curler before starting.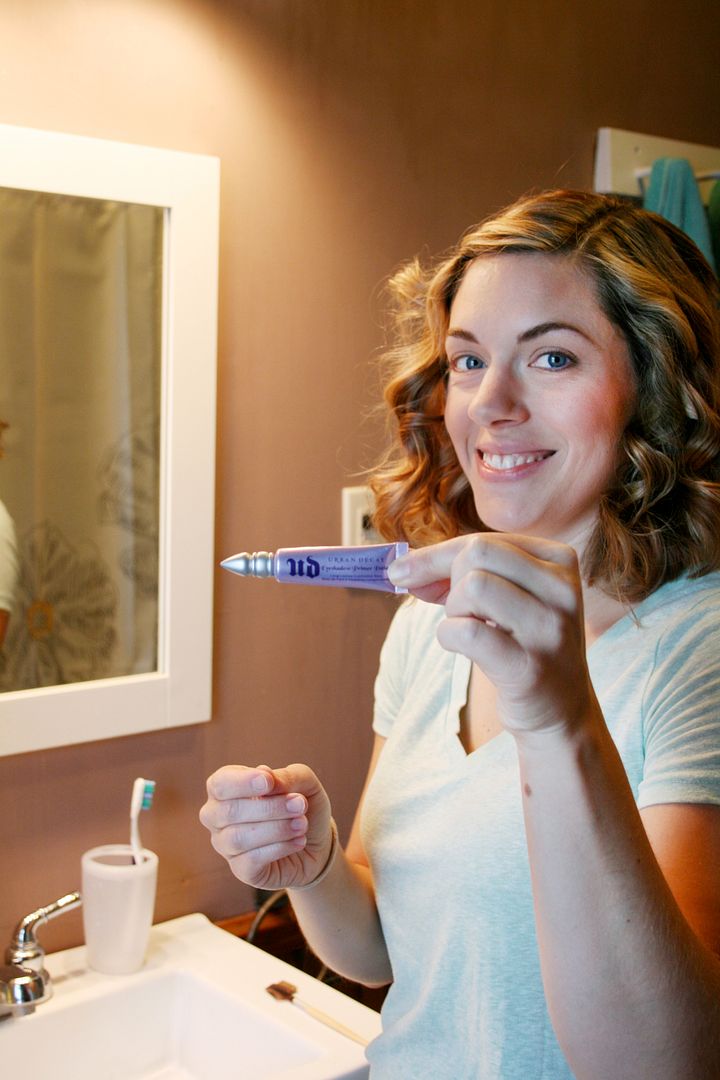 Then, and this is the most important step, I put Urban Decay eye shadow primer potion on my lids. I cannot stress enough how great this primer is! You can fall asleep in your makeup (I don't condone doing this, by the way. Always, always wash your face before bed!) and wake up and your eye makeup will look like you just applied it. It really is a magical potion! You only need a little dab for each eyelid. Blend it in really well all over your lid area and let dry. You might also want to dab with a loose powder to set it.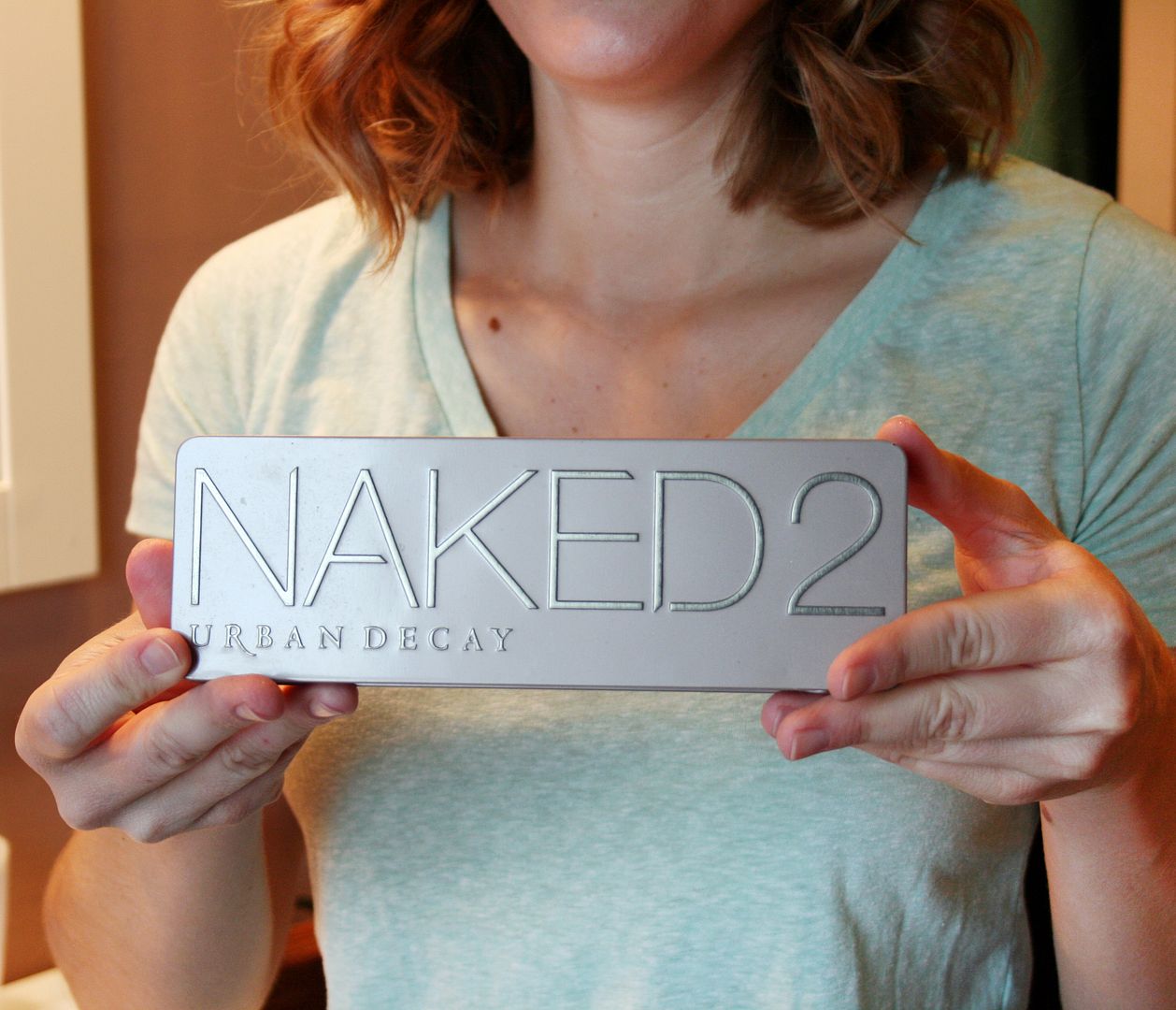 For this look, I used the Urban Decay Naked 2 palette, specifically Foxy, Half Baked, Chopper and YDK. You can use any shadow as long as you follow the lightest to darkest order I explain below. Also, I used four shades here, but two to three also work nicely. It's all in the blending.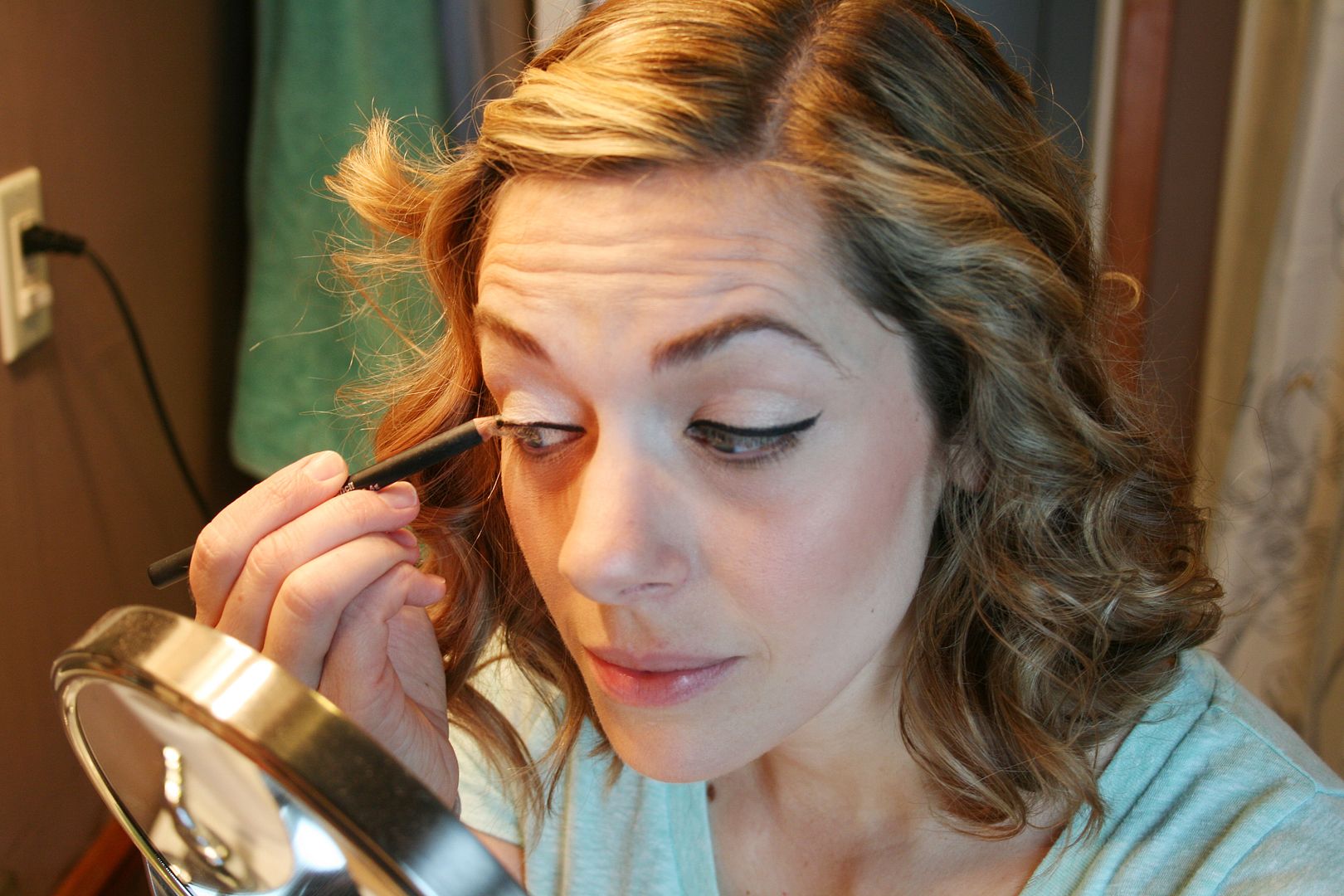 I always start by lining my top lid and part of my bottom lid with a black pencil. This might seem counter intuitive, but it gives me a space to work in and it helps to make my eyes pop more.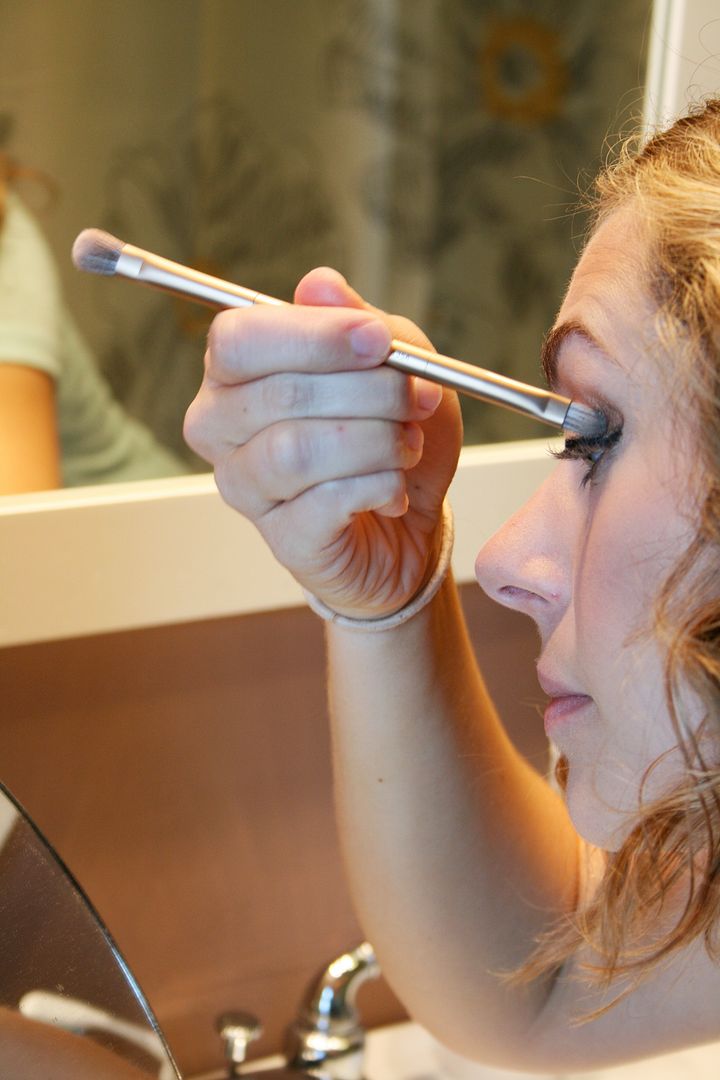 Then, starting from the inner corner and working out, I brush the lightest color (Foxy) all over my lid. I follow with the second lightest (Half Baked) over two-thirds of my lid. Finally, I use an angled brush and working form the outer corner in, brush the second darkest color in toward the middle of my lid. I finish by brushing the darkest (YDK) into the crease of my lid and blending down toward my lash line. Then I use a blending brush to blend all of the lines into one another. I also use an eyeliner brush to brush the darkest color along my bottom lash line. I don't go all the way to the corner, but stop about two thirds of the way.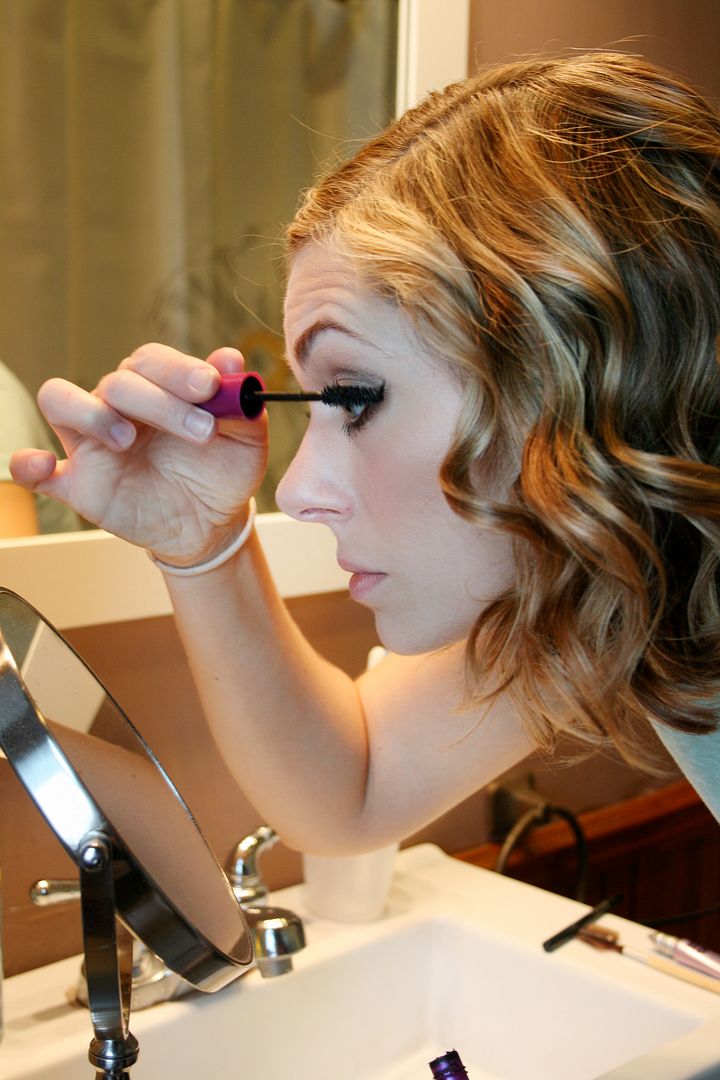 Next I swipe on two-three coats of mascara. I use Maybelline Falsies Black Drama. This mascara is the only kind you need in your makeup tool box. I use it every day. I have tried A LOT of different mascara and this is the only kind that lengthens, thickens AND curls my lashes. It really does look like you are wearing false eyelashes!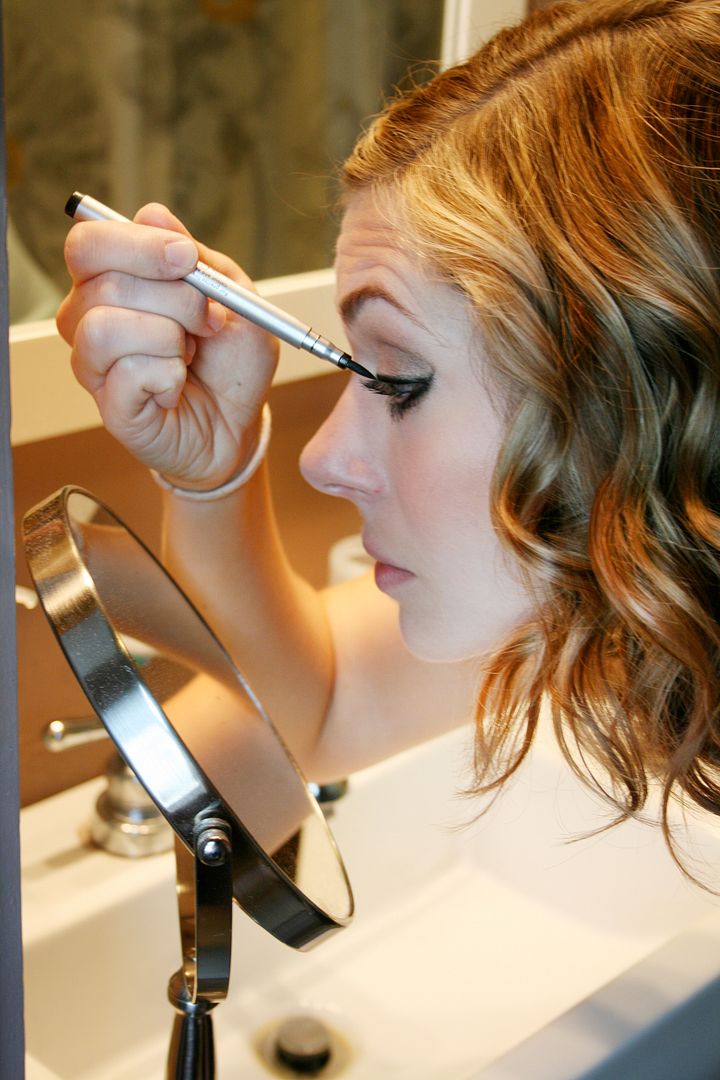 After mascara, I clean up my liner by going over it again gently with the pencil and then filling in the gaps with black liquid liner. I dot the liquid liner in between my lashes on the base of my lash line to fill in any of the white spaces that the previous liner didn't reach.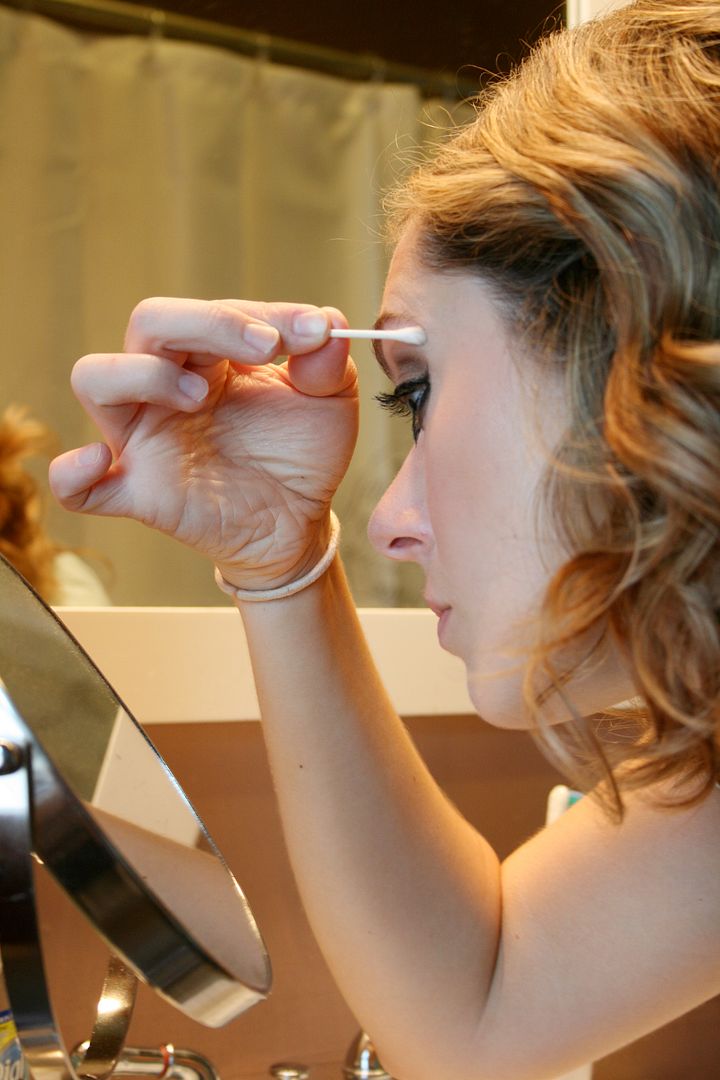 Finally, I use a Q-Tip to clean up the edges and blend my bottom lash line. This step is also crucial. I swipe the Q-Tip along my brown bone to clean up any extra shadow and I use it along the outer edge to keep all of the shadow inside my eye lid area. I also use it to smudge the bottom lash line so the line isn't so harsh.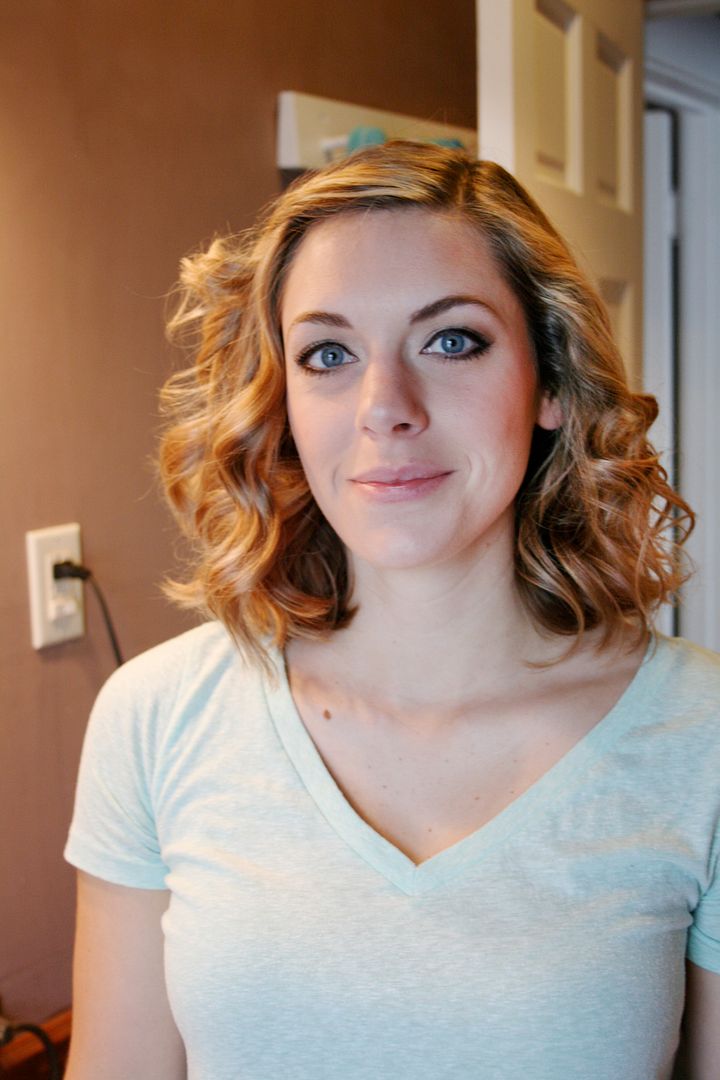 Voila! A smokey eye that is perfect for nighttime and fancy occasions.
-Jodi