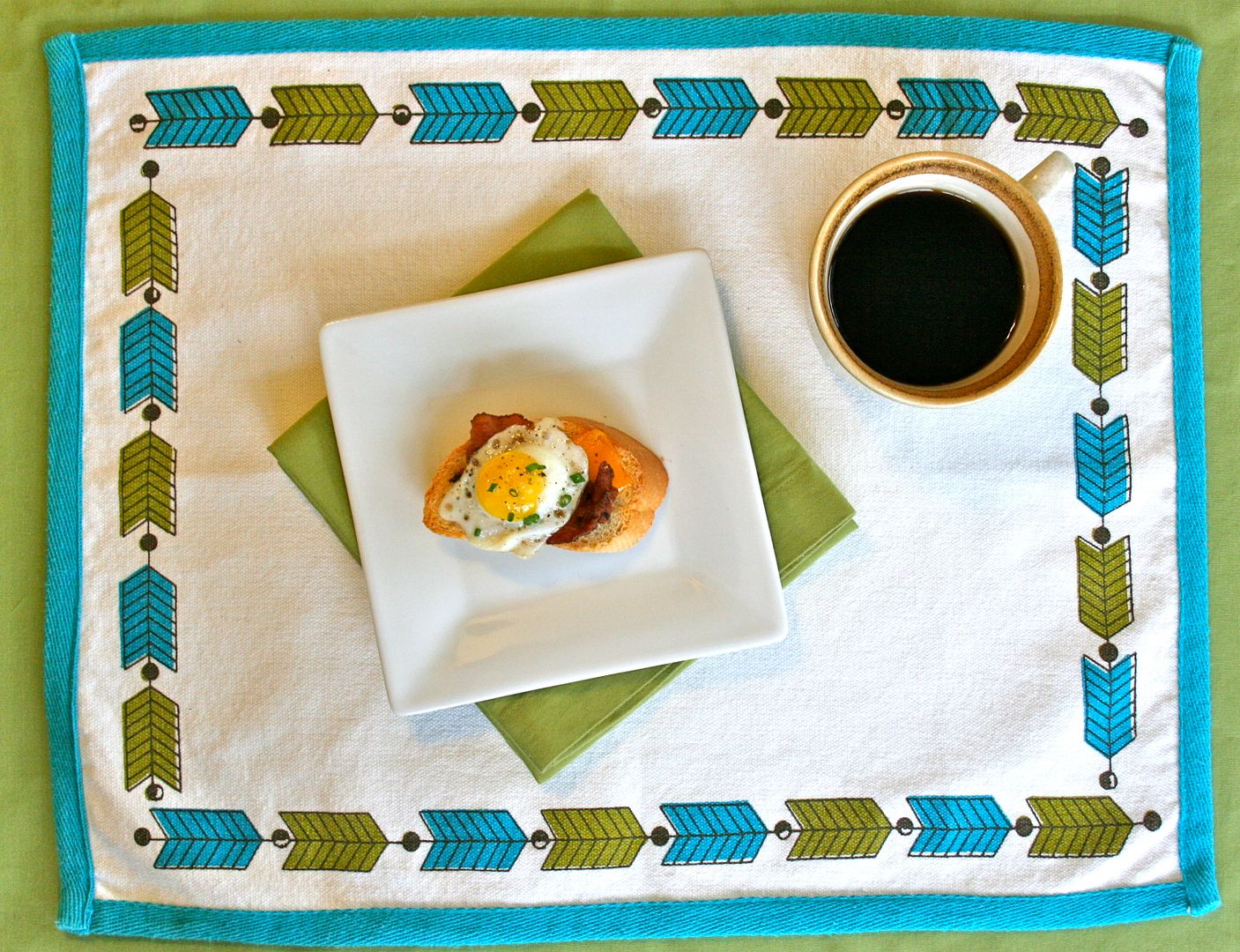 My brother recently started raising quail (check out his website
here
) and when he came to visit a few weeks ago, he brought 4 dozen lovely little eggs with him! I've eaten them before at restaurants, but this was my first opportunity to cook with them myself. Man, it just feels fancy to say you're cooking with quail eggs.
If you're not familiar with quail eggs, they're not your typical eggs. They are tiny and adorable and look more like Easter candy eggs than chicken eggs. Anywhere from 3 to 6 quail eggs is equal to the size of a chicken egg. These little delicacies can be poached, scrambled, or cooked like a regular egg. Unlike a regular egg, they are mostly make up of yolk, which gives them a full, rich flavor. Another key difference is the extra-durable membrane under the shell. It's virtually impossible to penetrate without quail egg scissors. We used
these
.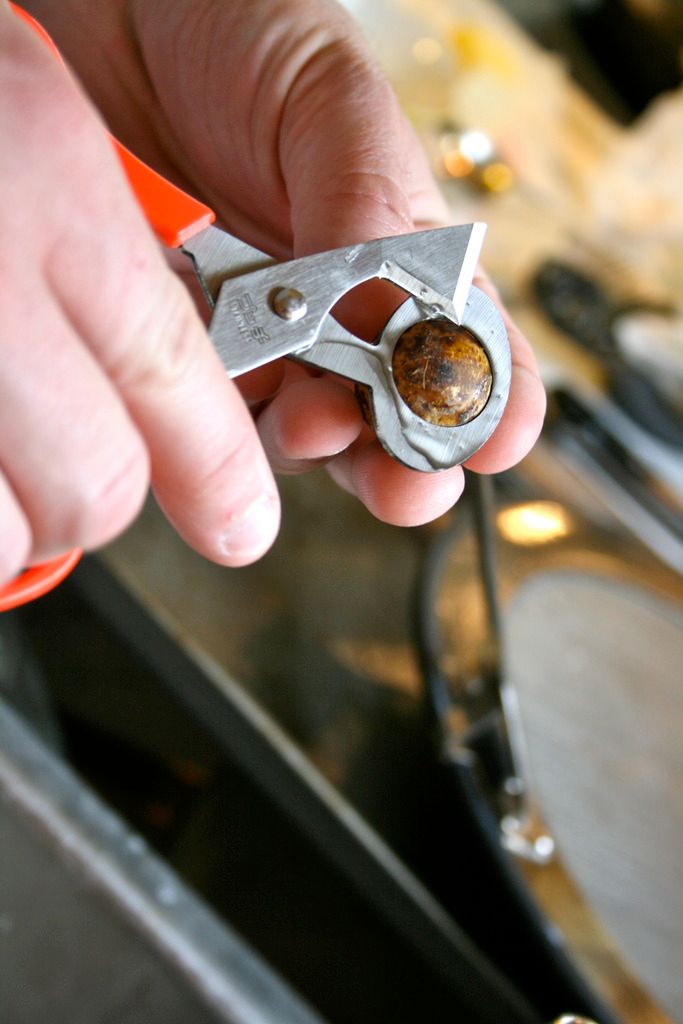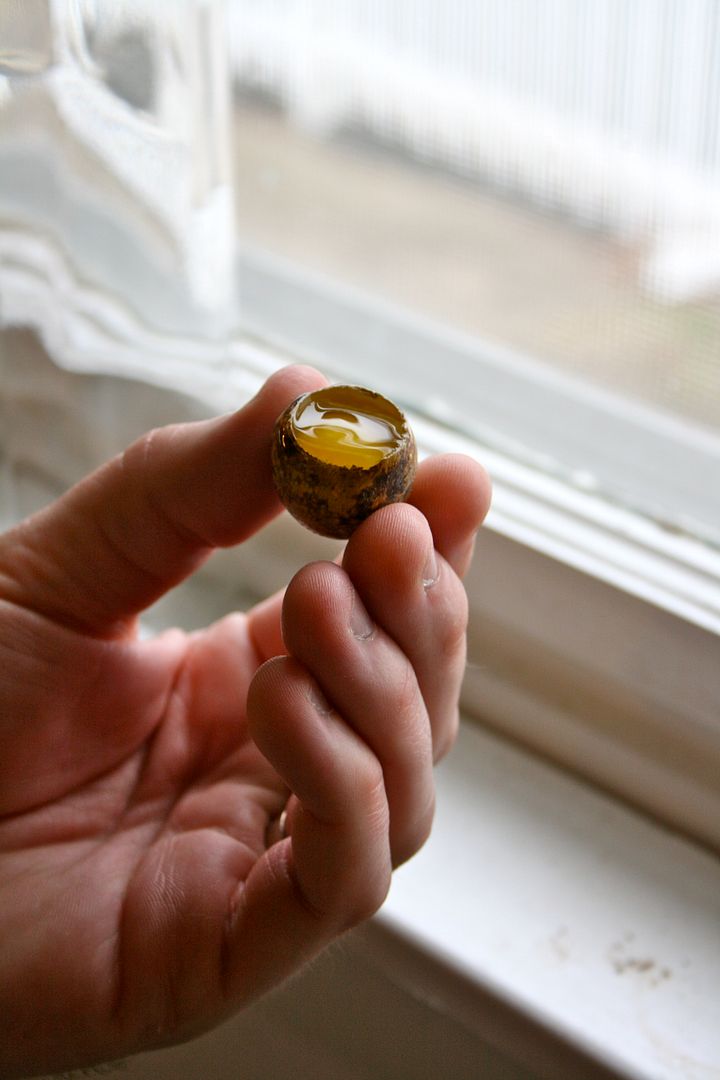 I thought making crostini with these tiny eggs would be a fun little twist on classic breakfast sandwich. These would make perfect appetizers for a brunch gathering, or you could just make up a big batch for yourself and your family to make breakfast a little more special. Or eat the whole batch yourself; no judgement here (they're small!)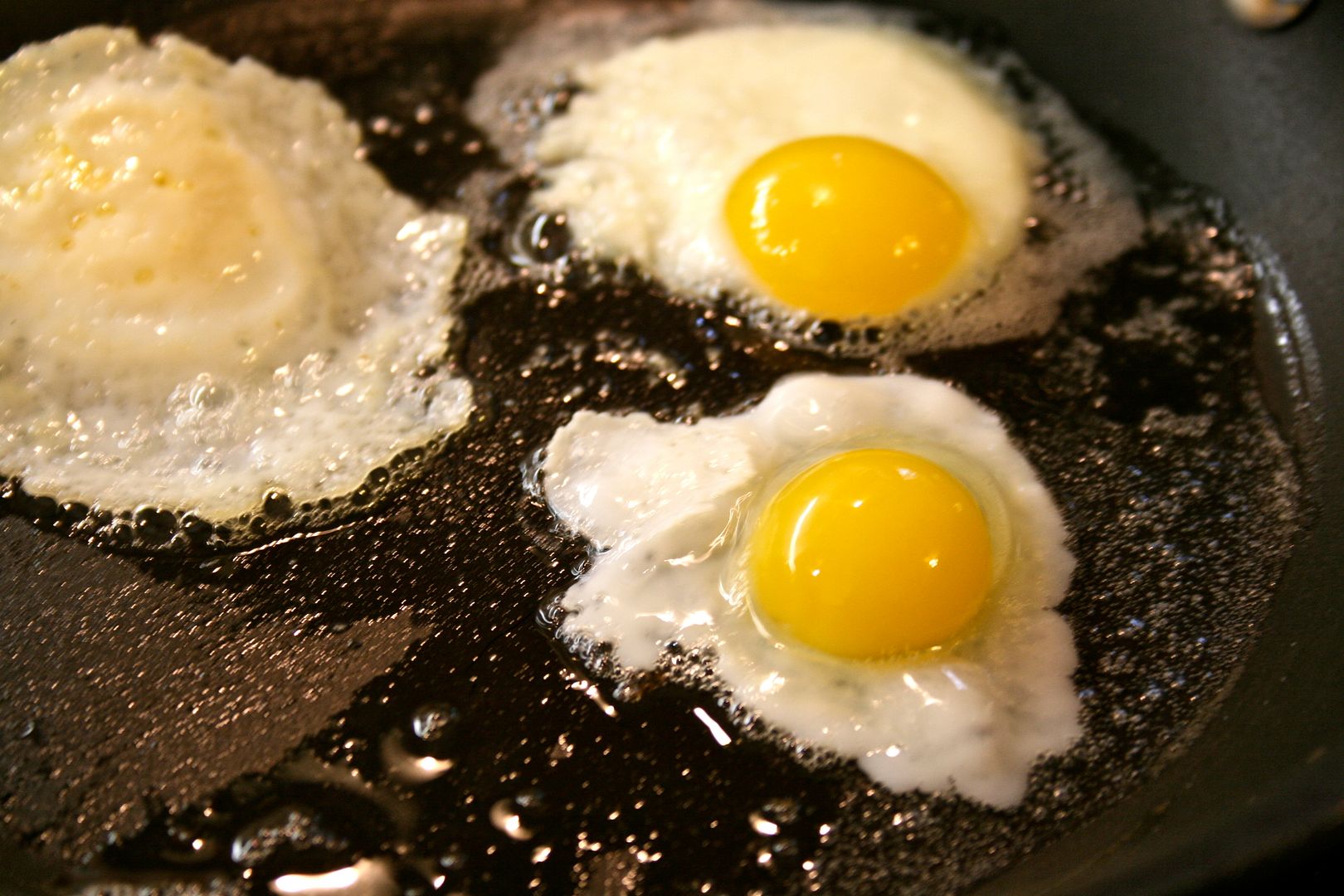 Ingredients:
1 Baguette
1 T Olive oil
2 T Butter
12 quail eggs
12 small slices cheddar cheese
6 slices of bacon
Small bunch of chives, thinly sliced
Salt and pepper for seasoning
Preheat oven to 350 degrees. Slice the baguette on a bias into 12 rounds, each about 1/2 inch thick. Brush olive oil on both sides. Bake for about 10 minutes on one side, turn, and bake 10 more. Begin making the quail eggs after the first "turn."
To cook quail eggs, heat half of the butter in a small pan over medium heat. Add the quail eggs to the pan, cooking three at a time, and turn heat down to medium-low. Sprinkle a small pinch of salt over the eggs. Cook until white part is set, but yolk is still runny. Set aside. Repeat for next three batches of quail eggs, adding more butter after the second batch.
After the bread is has baked according to directions above, place a cheese slice at a diagonal and bacon slice on the other diagonal on each round. Cook for an additional 3-5 minutes, until the cheese is melted. Remove from oven and place one quail egg atop each round, sprinkle with cracked pepper and chives.
Yields 12 crostini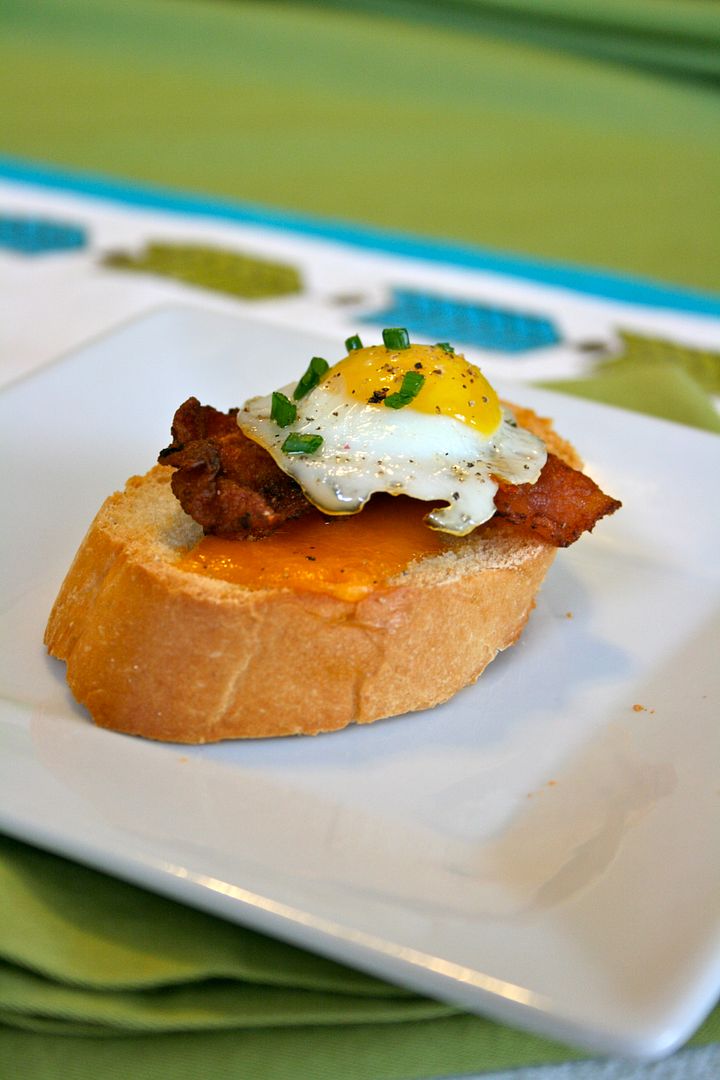 Now, if this isn't the cutest little breakfast bite you've ever seen, I really don't know what would be!
-Molly