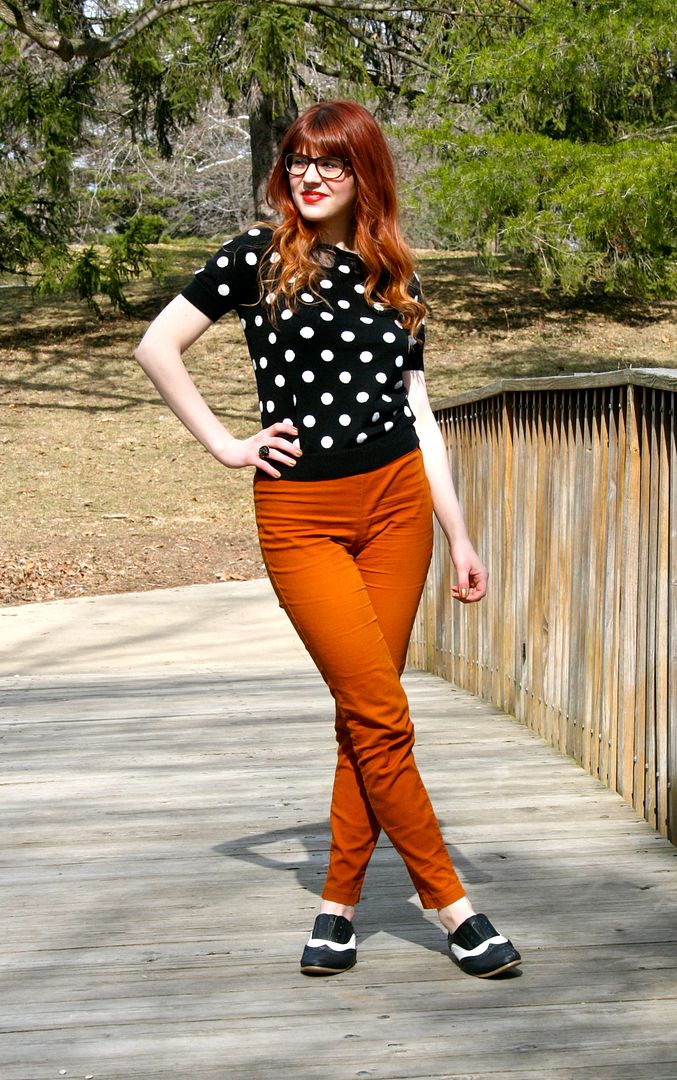 It seems like when you ask women what they're most comfortable "casual uniform" is, the reply is often "a white t-shirt and jeans." I'm not sure if it's my since-childhood aversion to jeans, or the fact that a white shirt combined with my fair complexion would make me look like a straight up ghost, but I just can't relate. If I had to pick, mine would be a black and white shirt with and black pants. The combination is really classic and can be styled so many ways. The amount of black and white shirts I own in every pattern, style and texture is really pretty crazy. I especially love this reversed-out peter pan collar top with bold polka dots.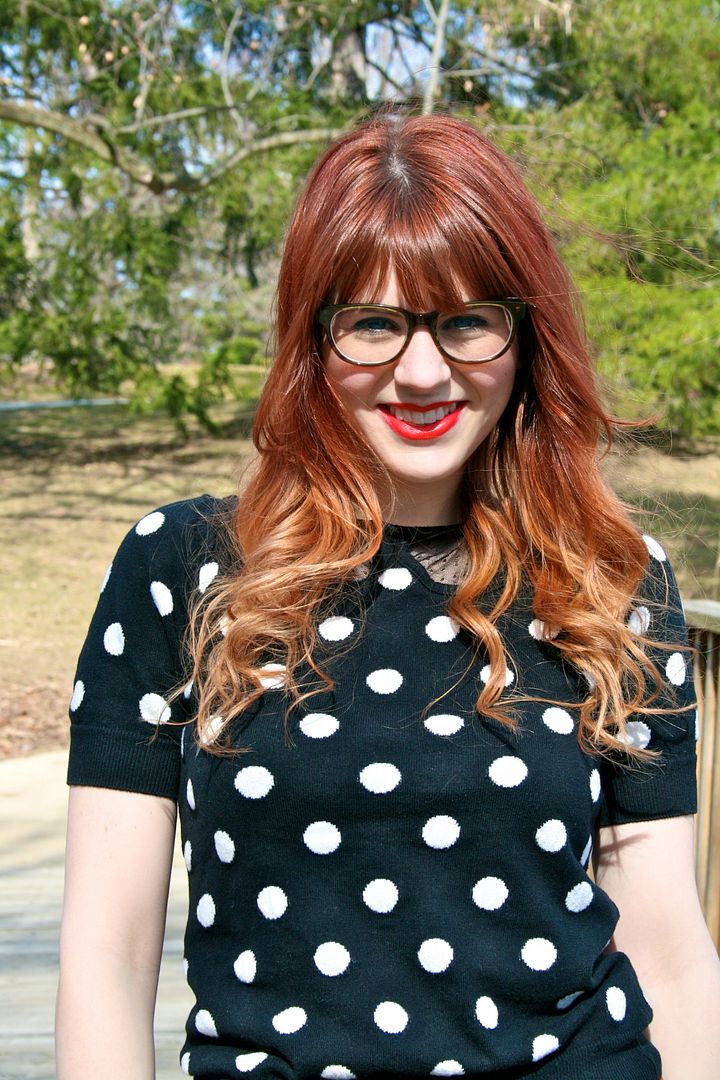 To try to mix that up every once in a while, I love to pair a black and white top with bottoms that are a little different. These rust-orange pants make the black and brown combo work, since the brown is orange-y and such a bright and rich color. Oxfords mirroring the black and white from the shirt help polish off the look.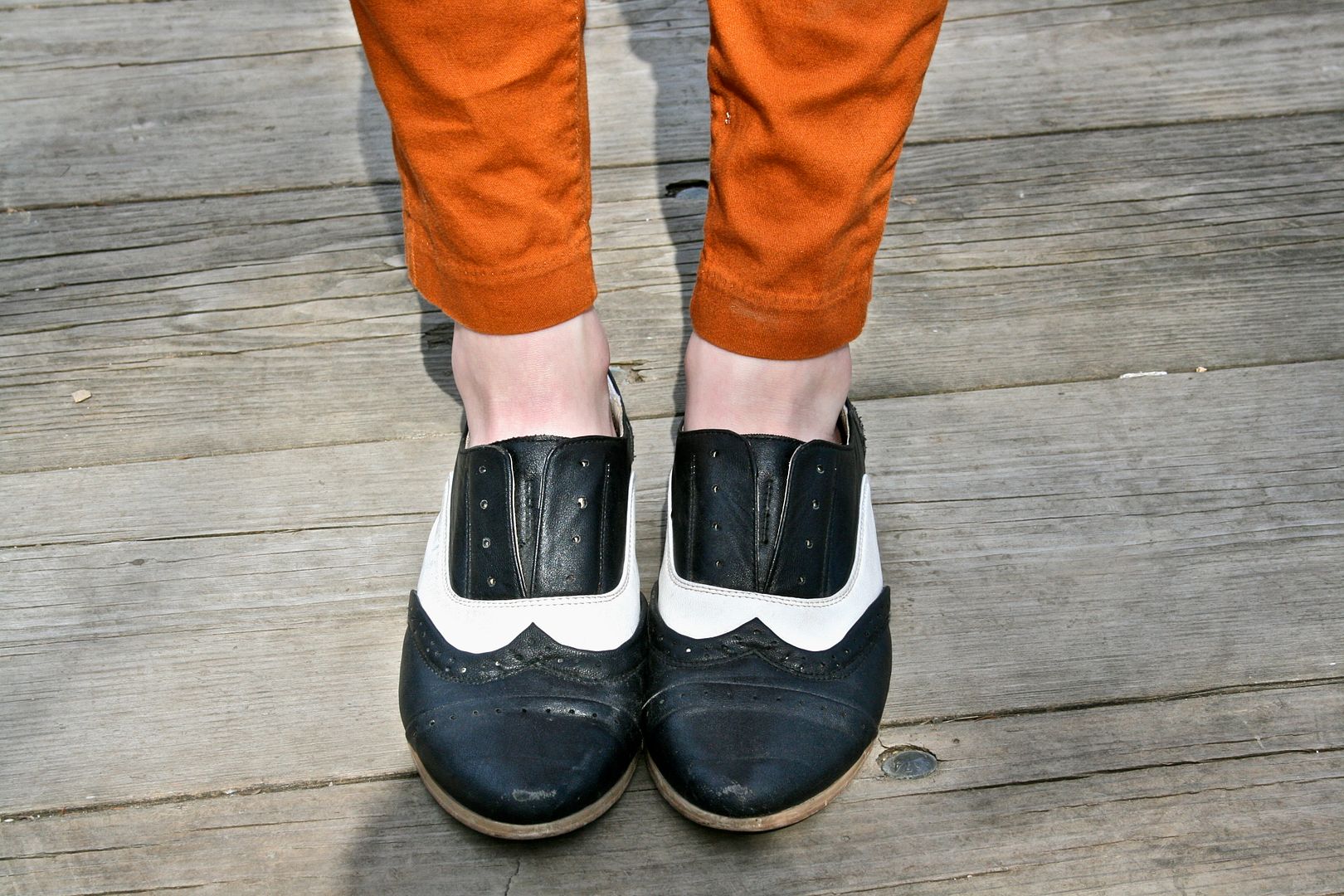 And as a bonus, these pants basically match my hair!