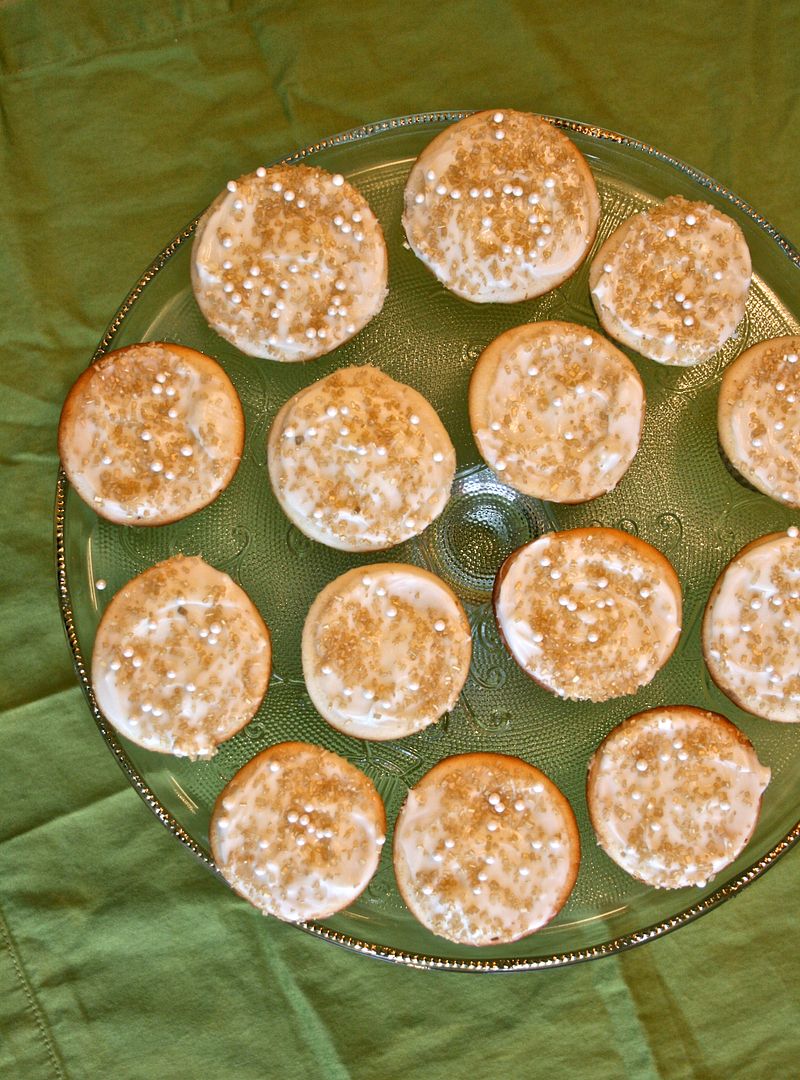 These little cupcakes are insane. I don't believe you can truly understand the term "melt-in-your-mouth" until you've tried these babies. If you've never had mascarpone (Italian cream cheese) I think it tastes like straight up whipping cream condensed. Holy yum. I don't understand how it can make cupcakes so moist yet fluffy at the same time. As an added bonus, they're so easy to make because they use boxed cake mix. (If you think that's cheating, I dare you to try these and still have a bad word to say about them; it's just not possible.)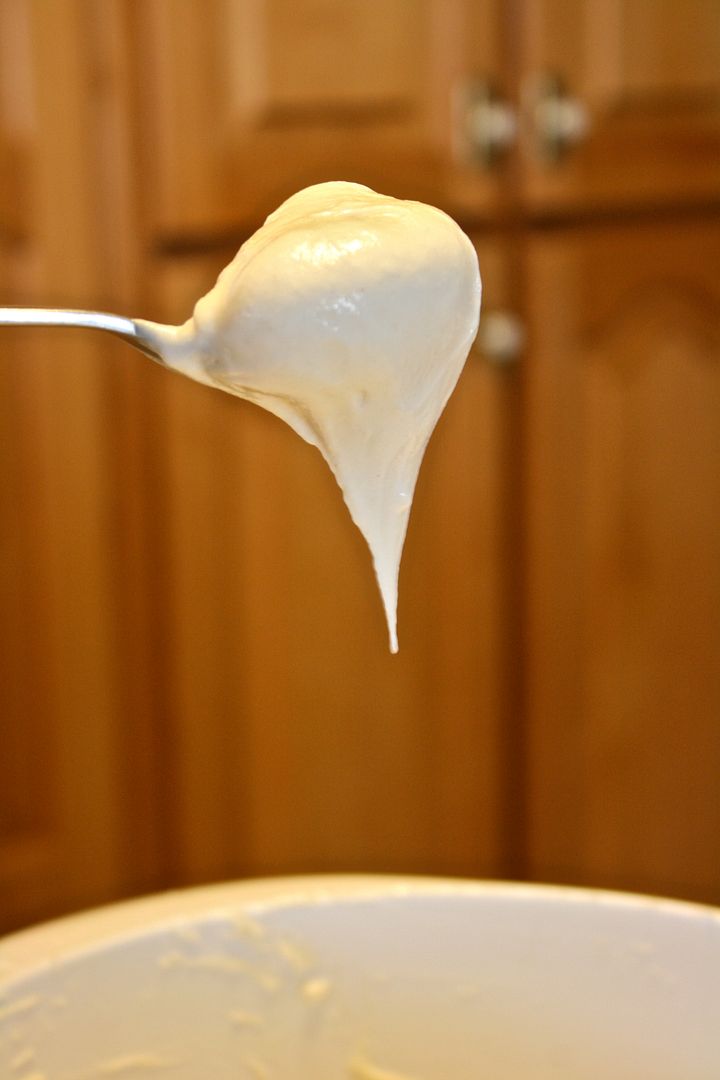 I find these cupcakes are especially perfect for bridal or baby showers, or birthdays (I made these for a Beauty and the Beast themed birthday celebration of a co-worker, which explains the gold and pearl accents) because the recipe makes a lot and also because they are just so danged delicious. The real secret to them is not eating them all before the event you're taking them to. Good luck. You'll need it.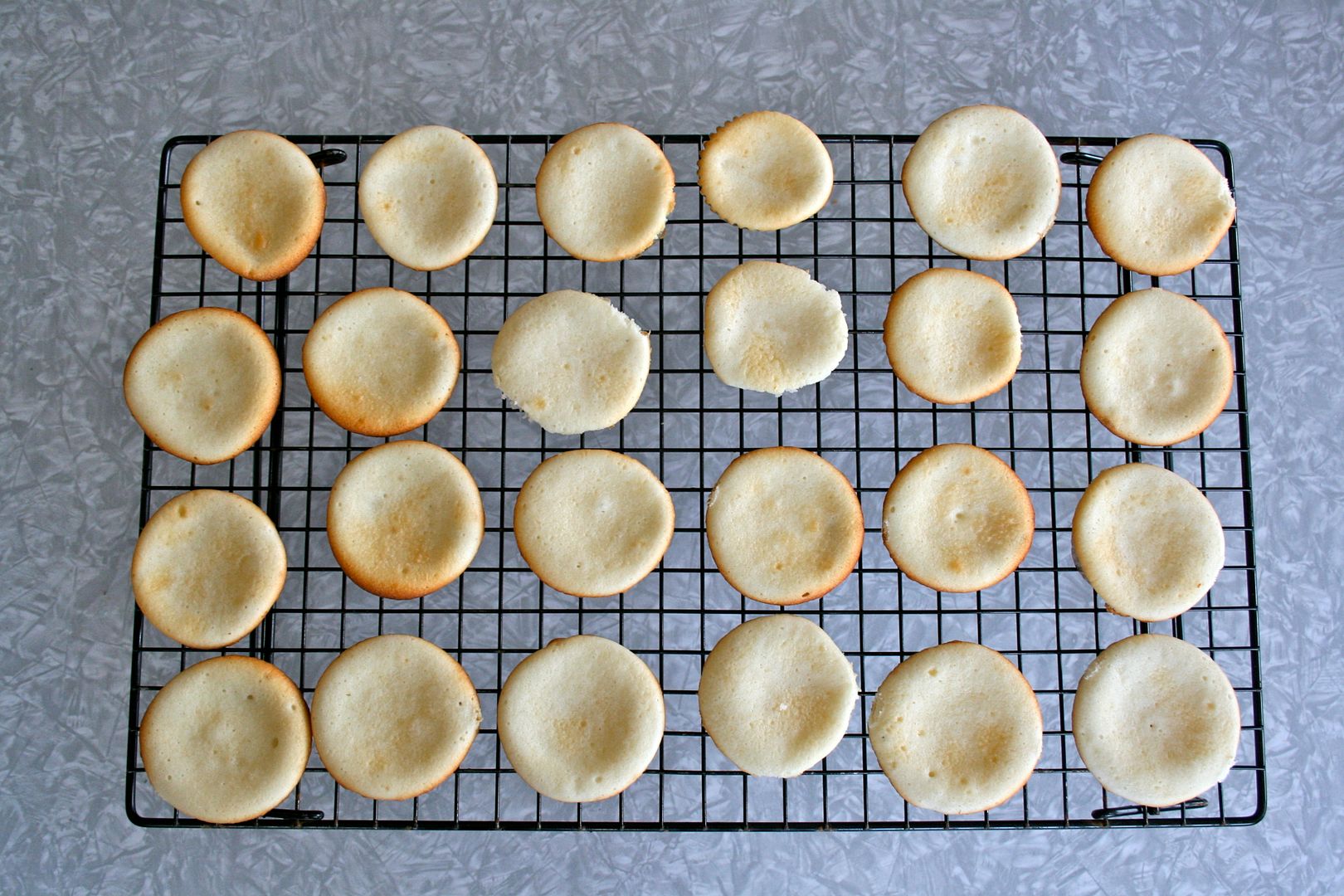 Ingredients:
8 oz mascarpone cheese (about 1 cup), softened
2 egg whites
1/4 cup vegetable oil
1 box white cake mix (no pudding added, or extra moist, just plan white)
1 cup water
12 oz cream cheese, softened
1/2 cup powdered sugar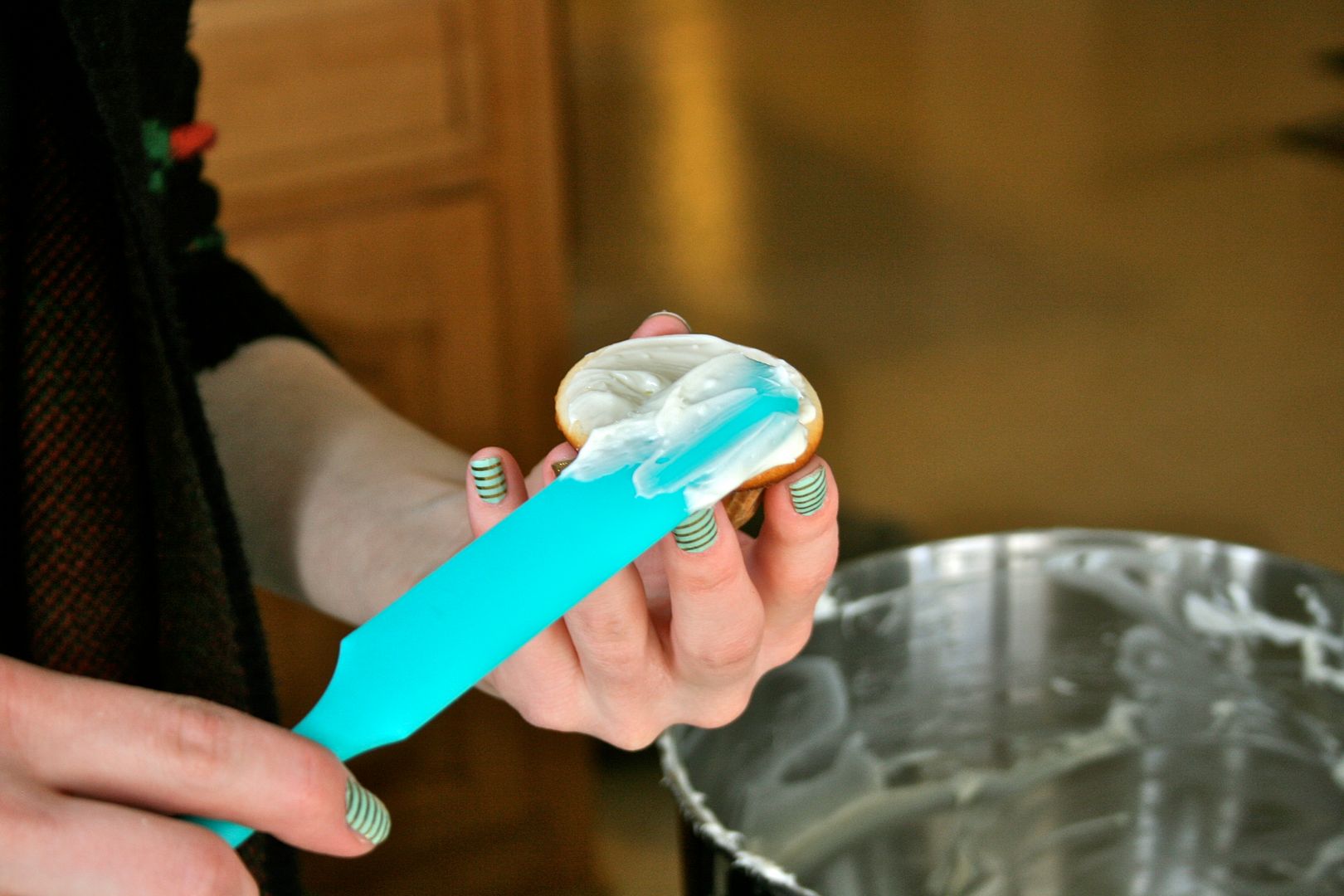 Directions:
Preheat the oven to 350 degrees F. Line the mini tins with mini paper liners.
In a large bowl combine the mascarpone cheese, egg whites and vegetable oil. Using a hand mixer, beat the ingredients until combined and creamy. Add the cake mix and water and mix until smooth, about 3 minutes. The batter will be about the consistency of a heavy whipped cream.
Fill the mini cups to just below the rim and bake until puffed and golden, about 18 to 20 minutes. Remove from the oven, let cool slightly in the tin then transfer the cupcakes to a wire rack.*
Meanwhile, combine cream cheese with half of powdered sugar in a stand mixer. Mix on a low speed, adding the rest of the sugar until incorporated. Increase speed to medium high and beat until frosting is light and whipped, about 3-4 minutes.
Ice cupcakes and decorate however you'd like. Best served the day they're made.
*Because of the mascarpone texture addition, you do have to take extra care removing them from the tins, or they can fall apart. That's why it's good to bake them to the point where the edges are a nice golden color; if not, they'll have a hard time staying together. For this reason, too, I don't recommend trying them as full-size cupcakes.
Makes 50+ mini cupcakes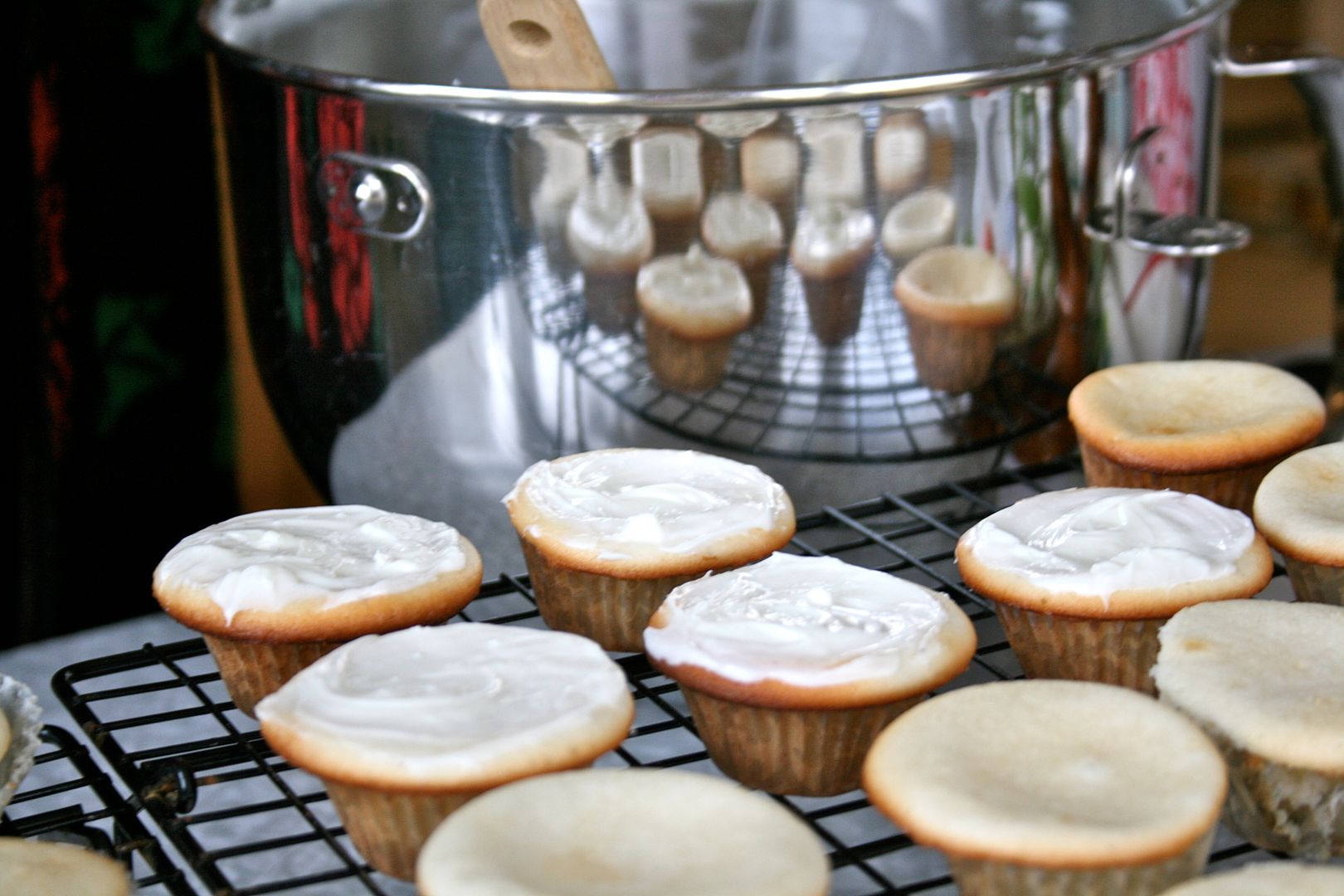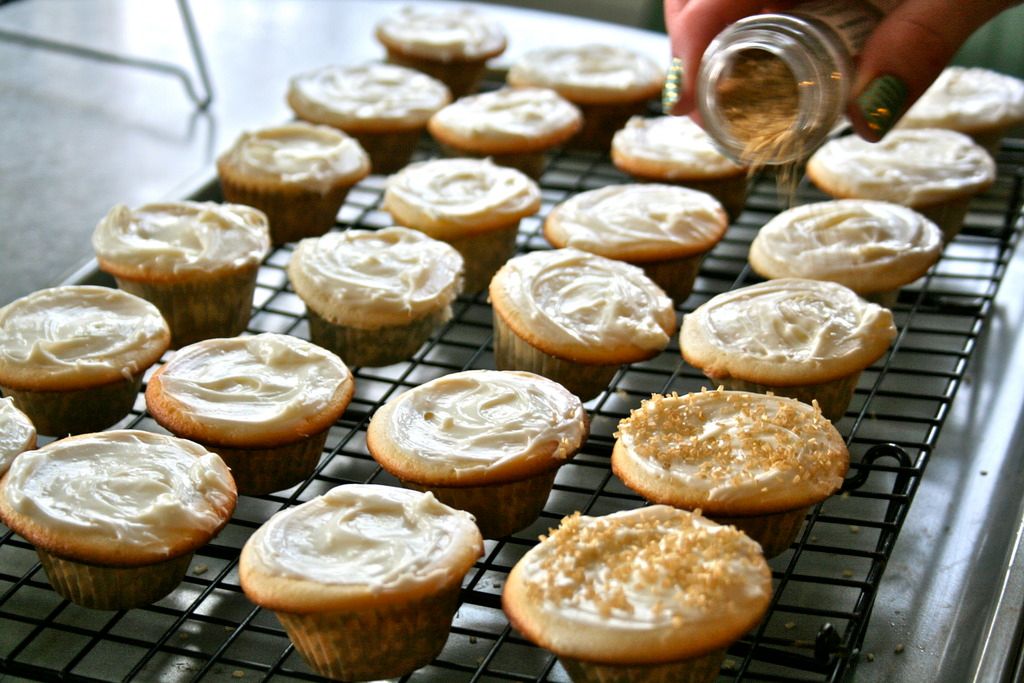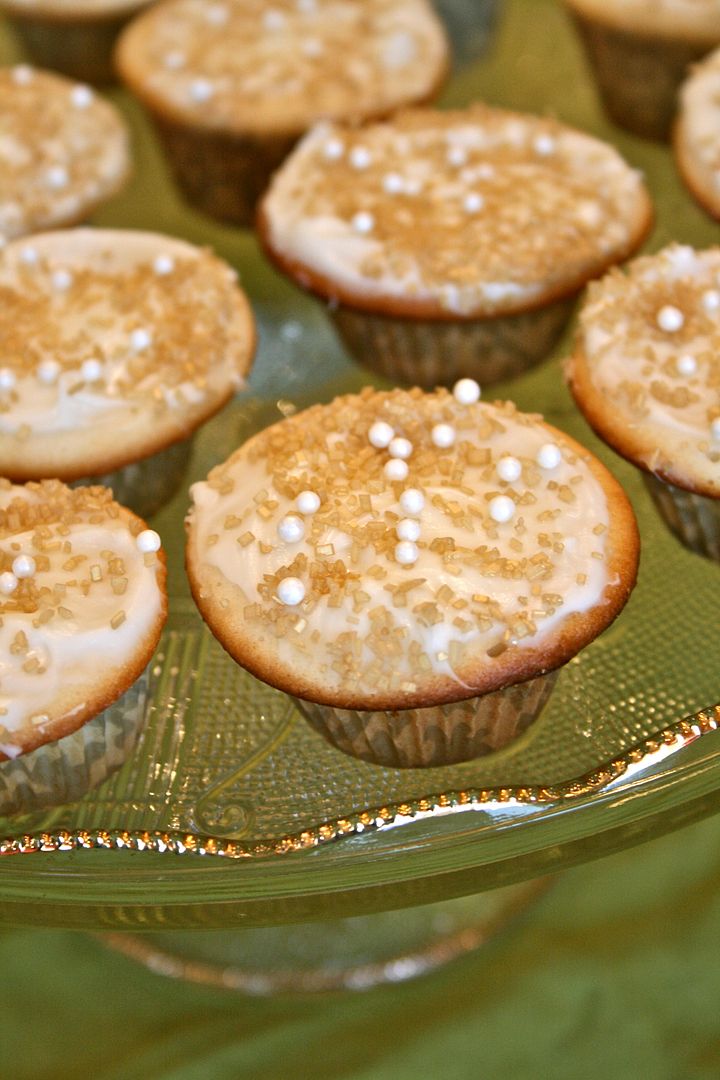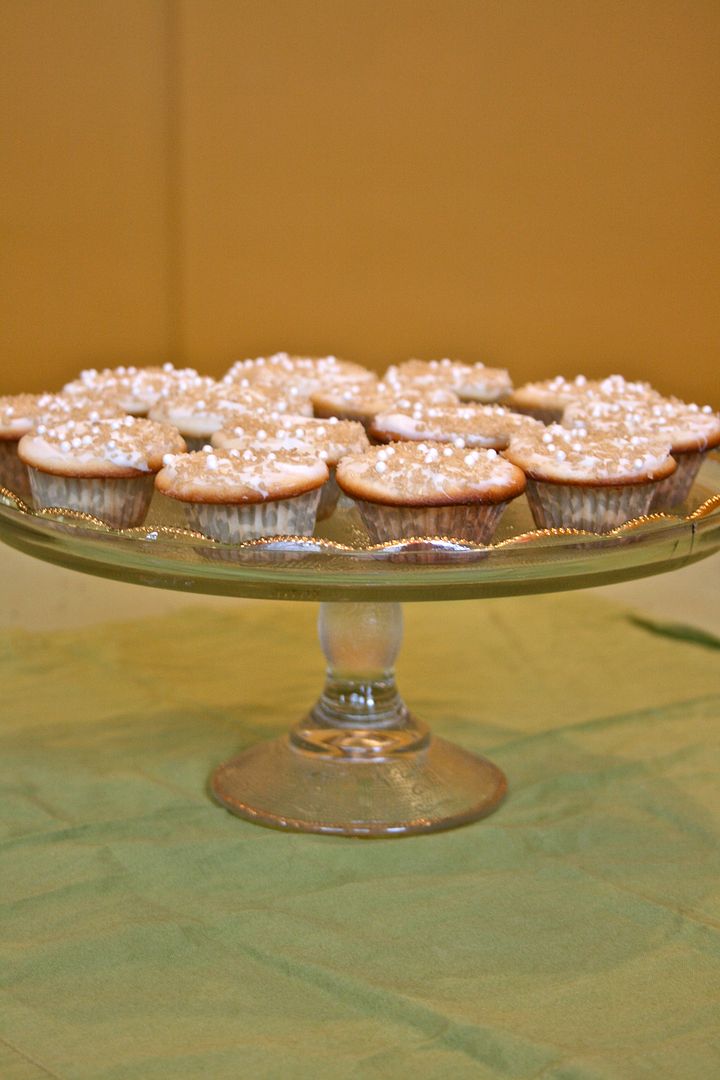 Now go forth and make these little edible pillows of heaven!
-Molly