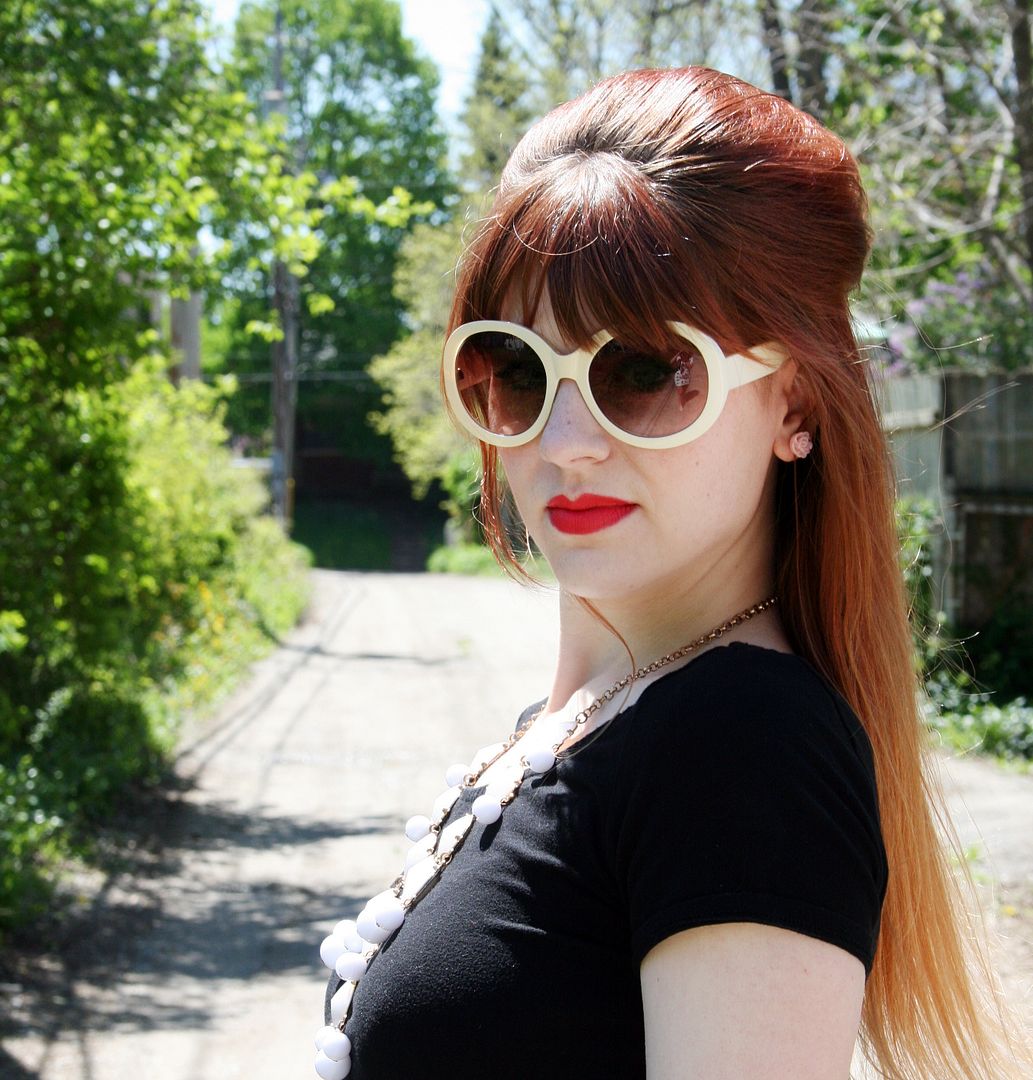 Within the last few years, I've really come to love wearing lipstick. It's not a part of my everyday routine, but rarely does a Friday or Saturday evening pass without that bright red or fuchsia pop of color. I think for a long time I was intimidated because I was afraid if I ate it would wear off, or who knows if was smudged all over my face, or am I talking funny because I don't want to get this on my teeth?
In the beginning, I looked into a lot of methods of how to make lipstick stay, and I've since perfected my own routine. I've had people approach me at weddings, parties, and events to ask how I apply it, since it stays so well. So, I'll give you the rundown now.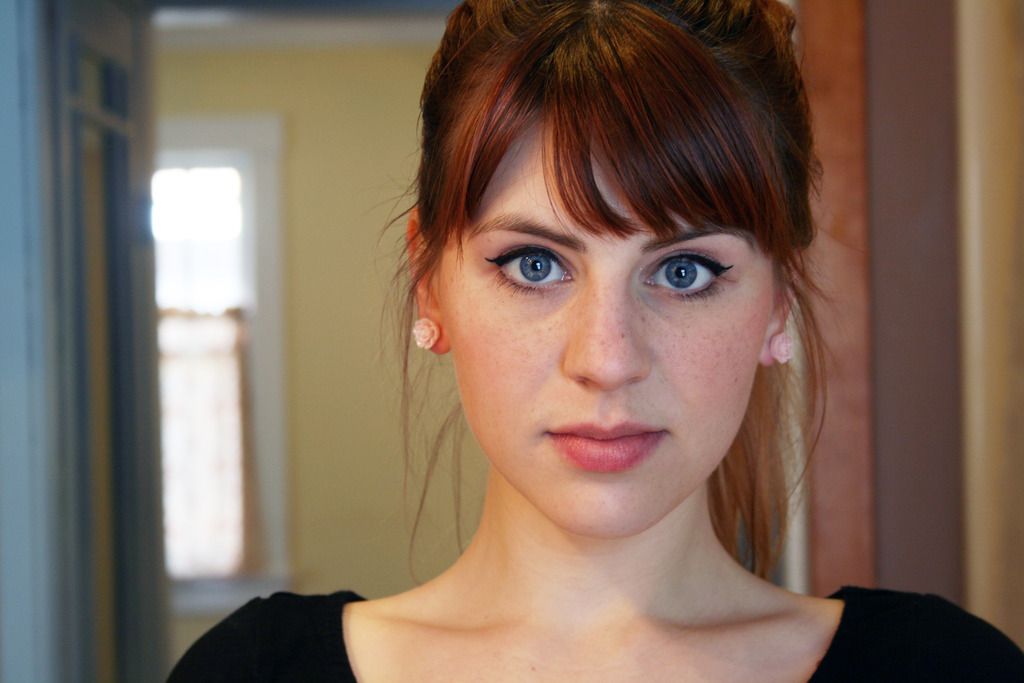 1.
Exfoliate your lips.
Do this before you apply any makeup. Seriously, don't skip this step. If your lips aren't smooth to begin with, the lipstick will clump, flake, and not stick very well. You could even use a facewash you have on hand with exfoliating beads in it, but I use the
Mary Kay lip mask
.
2.
Apply chapstick
about 10 minutes before you plan to put on the lipstick. I am a diehard
Burt's Bee's Beeswax Lip Balm
fan, but whatever you have on hand is fine.
3.
Powder your lips
after the chapstick has been on for about 10 minutes. This will soak into the chapstick a bit and give you a nice, clean base to start with. Also, though you look slightly corpse-y here, please persevere.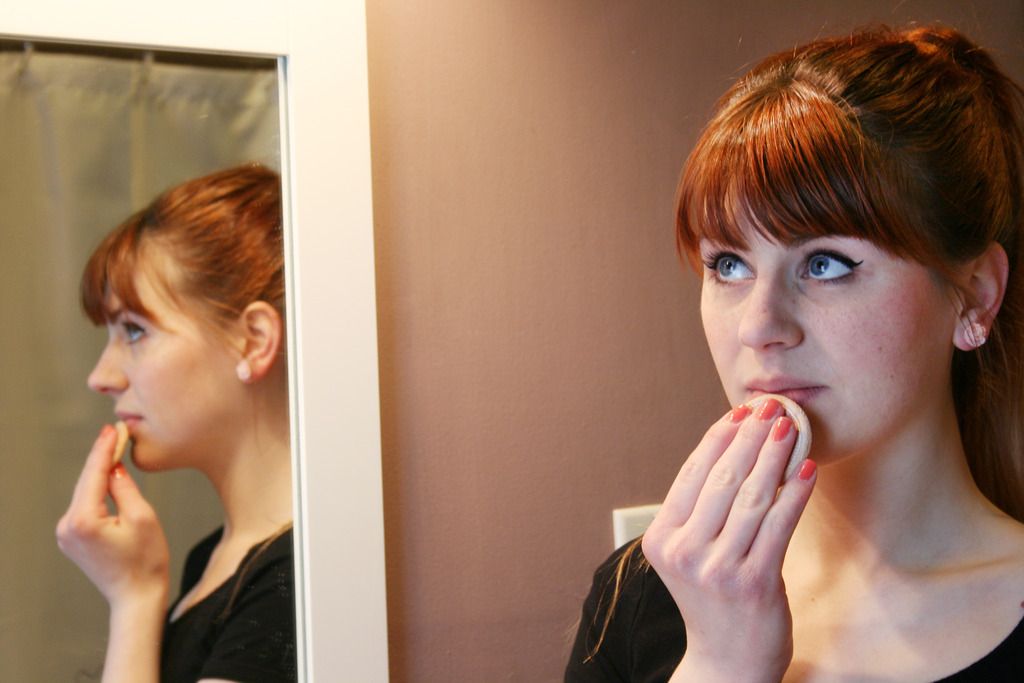 4. Line your lips with lipliner and fill in.
If you ignored my advice in step one and decide to forgo everything before this because this seems like too many steps, start here. This is the key. I love
Revlon Colorstay lipliner
. Line your lips all the way around the edges, and then fill in your lips. It's good to choose a shade that matches the lipstick, but sometimes I cheat and use a pinky-red color that's sort of just a natural enhancement of my lip color with any lipstick.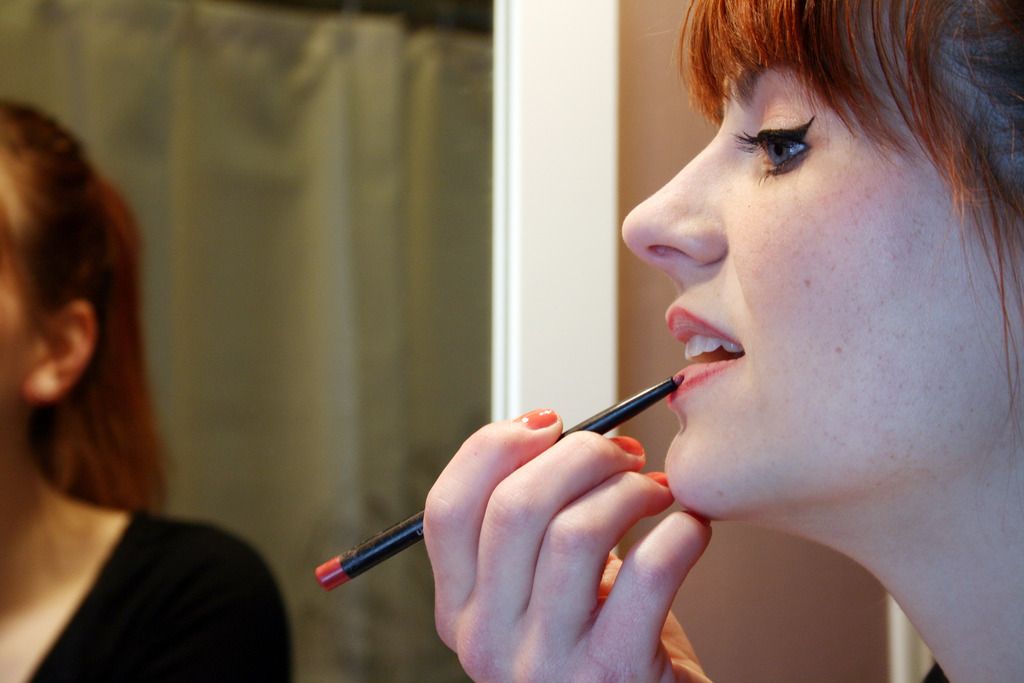 5. Apply lipstick.
Finalllly you can apply that lipstick. I love to use
Revlon Super Lustrous Lipstick
. Start at the top of your lips, and then fill in the bottom. It's OK if you don't get too close to the edges. You don't want to get outside your lip line and look like Botox gone wrong.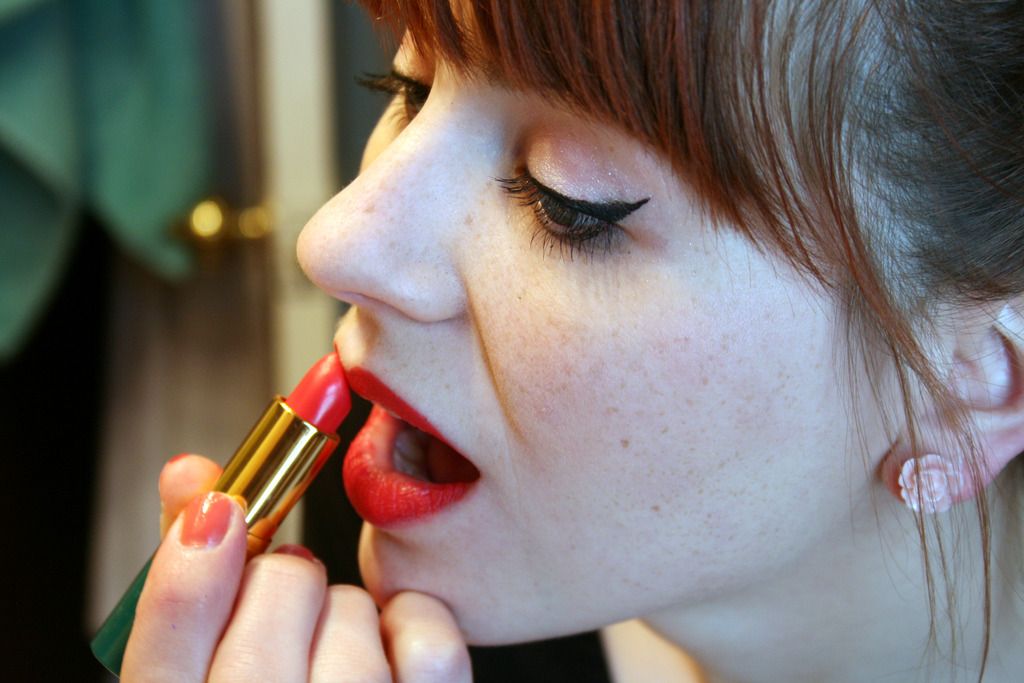 6. "Draw" the lipstick out to the edges with lipliner.
Basically re-line your lips by pushing the lipstick into place around the edges of your lip line with the liner tip. (That's why you don't need to get too close to the edges in the previous step).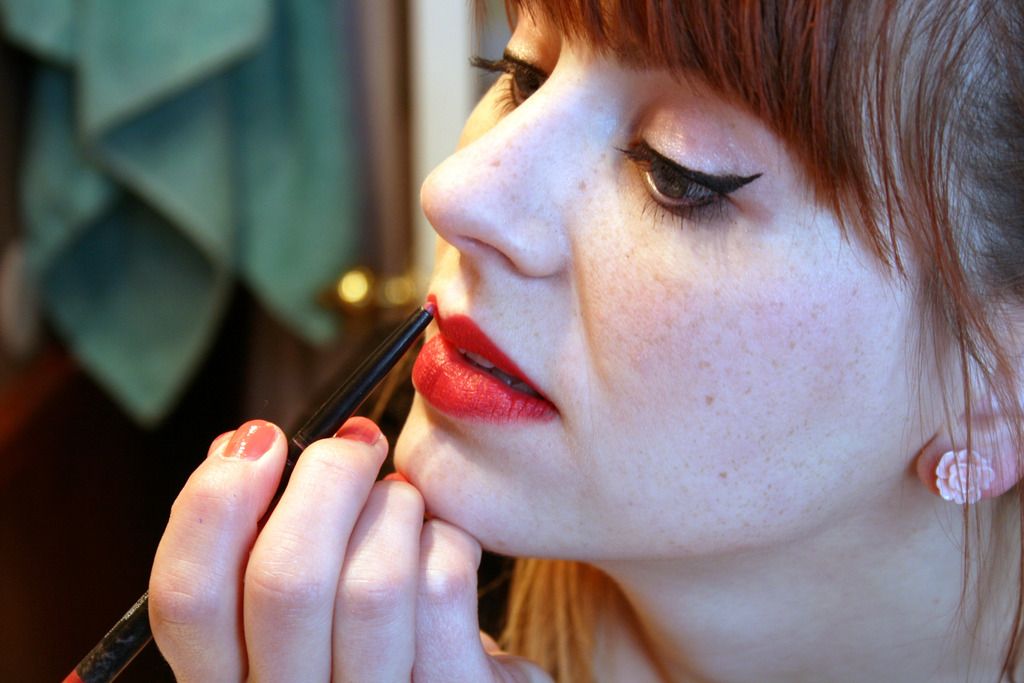 7. Blot your lips
with a Kleenex. Pat them lightly, then "bite down" with your lips to keep your teeth lipstick-free.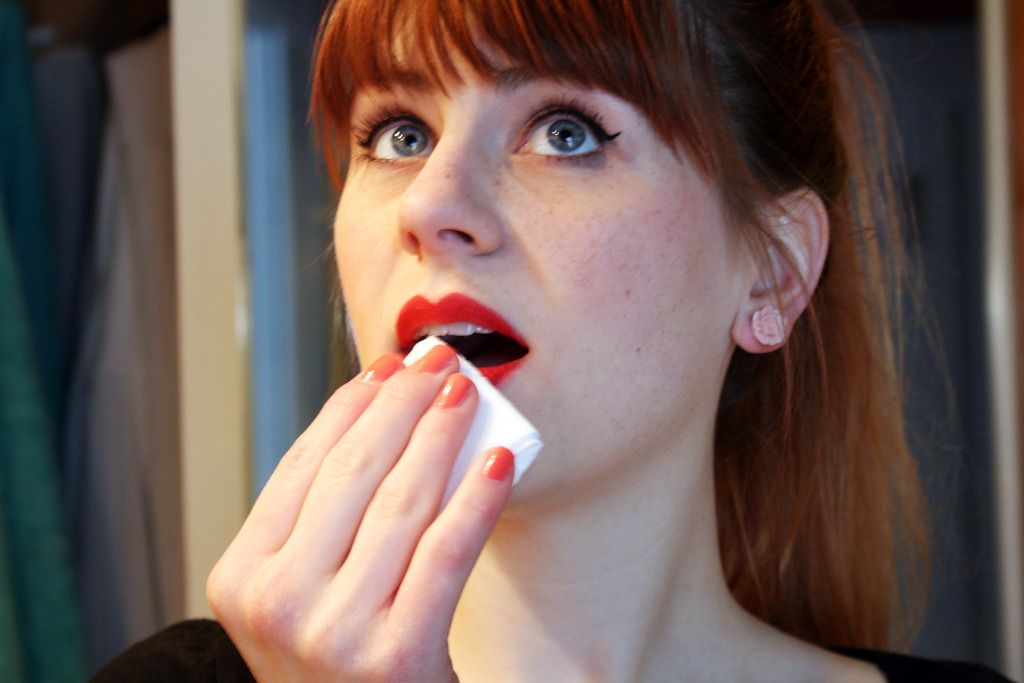 8. Dab finishing color on.
Just throw little extra of the lip color over the center of your lips again, for some extra oomph.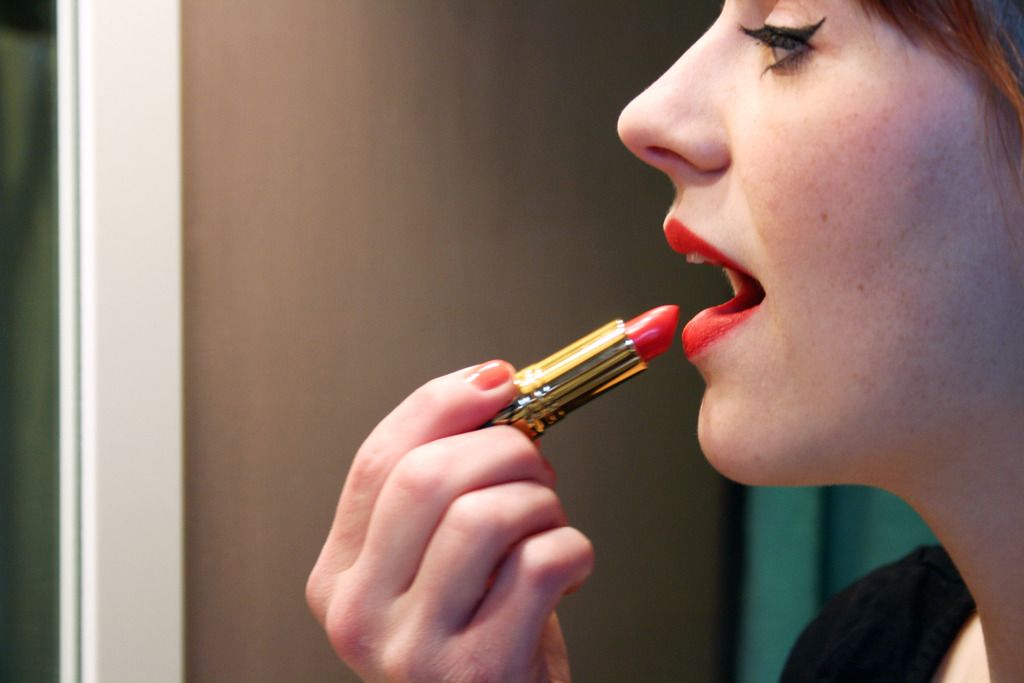 If you follow these steps, depending on what you're eating, you may have to reapply a dab of lipstick in the center of your lips after a meal, but other than that, you're set for the night!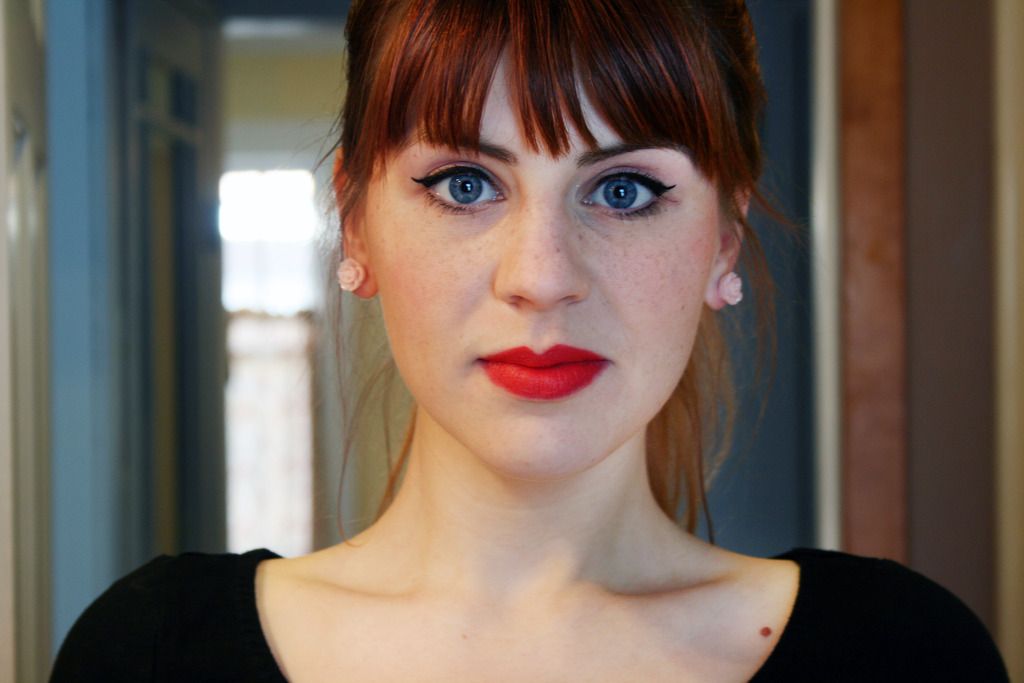 Also, I would never, ever go to a wedding, stay out late, and then go straight to bed without washing my makeup off...but if I did, my lipstick would still look something like this in the morning. You're welcome for that gem!
-Molly