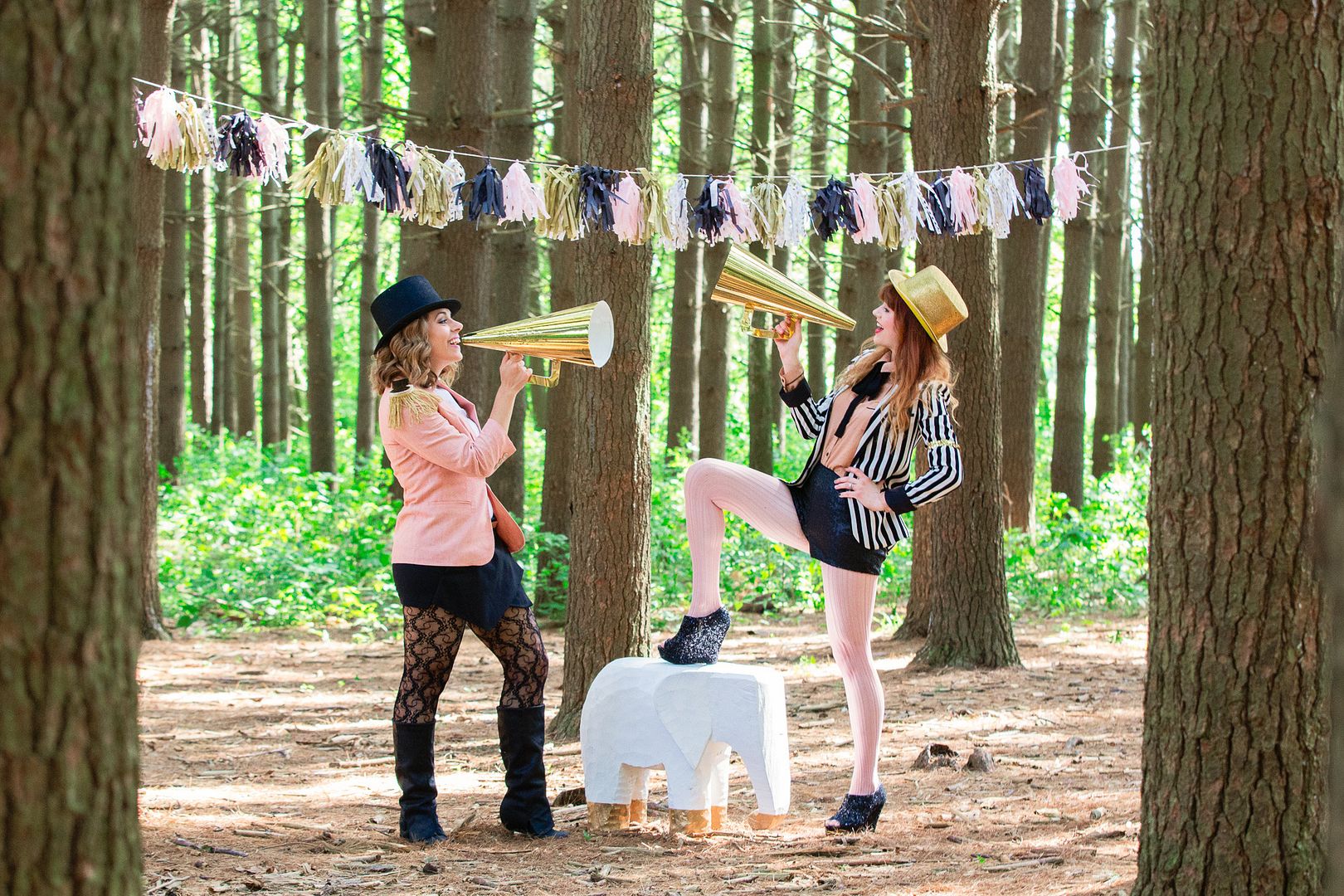 We are completely blown away by all the support and positive encouragement we've been getting for Mod Circus in the less than two months we've been at it! We've had a blast shooting photos of each other, but it occurred to us that we didn't have any photos together. And we're to the point where we need a profile picture here or something. So, we decided to go big or go home with this fun circus-themed photoshoot.
The lead up to the photo shoot was almost as much fun as the shoot itself. We enlisted the help of our husband and husband-to-be in making the props we used in the background. Those beautiful men of ours are so crafty and handy! What would we do without them?
We decided to really hammer home the circus theme, but put our own twist on it by doing everything in our blog colors and with our own decorations. The end result is the epitome of what Mod Circus is - fun, stylish and two friends having a great time together!
We even enlisted the help of Molly's dog, Reese, because no circus is complete without a lion. She may have even been tamed by the end.
And we'll close with our winning "Mod Circus Family Photo." We're probably both framing this for our respective mantels. ;)