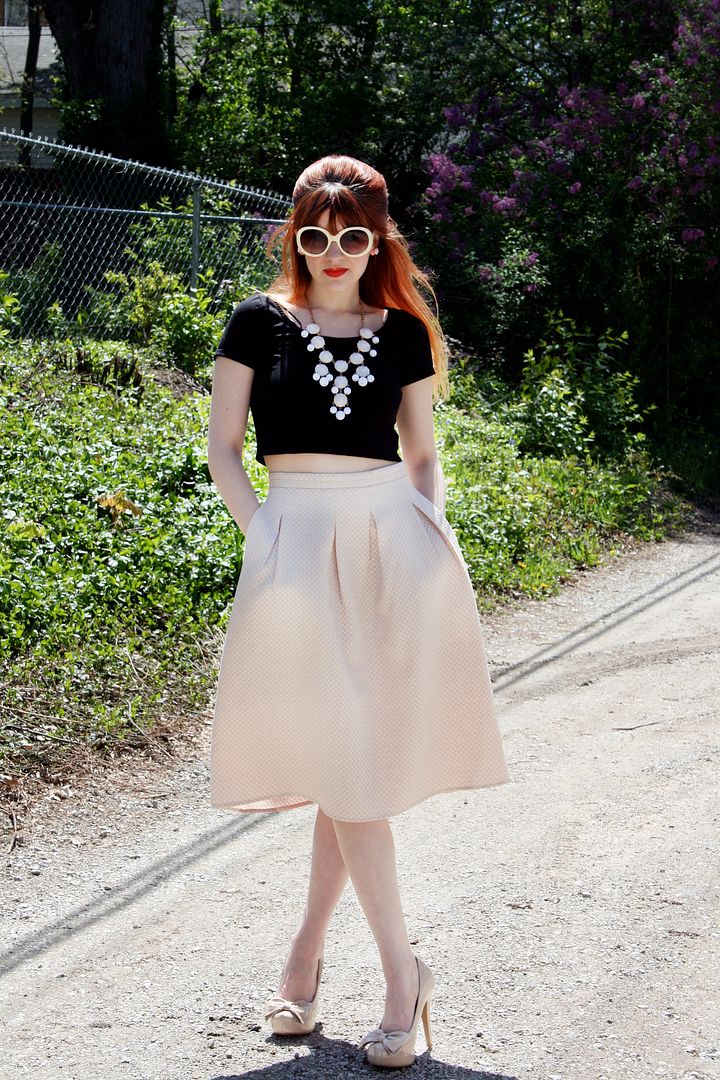 Something about midi skirts just feel so fancy. (Cue: "I'm so fancy...") It's like a little miniature slice of a ball gown or a poofed out 1950s cocktail dress. You can pair it with a nice blouse and really dress it up, or with a cotton crop top and still be like a 5 on the fanciness scale.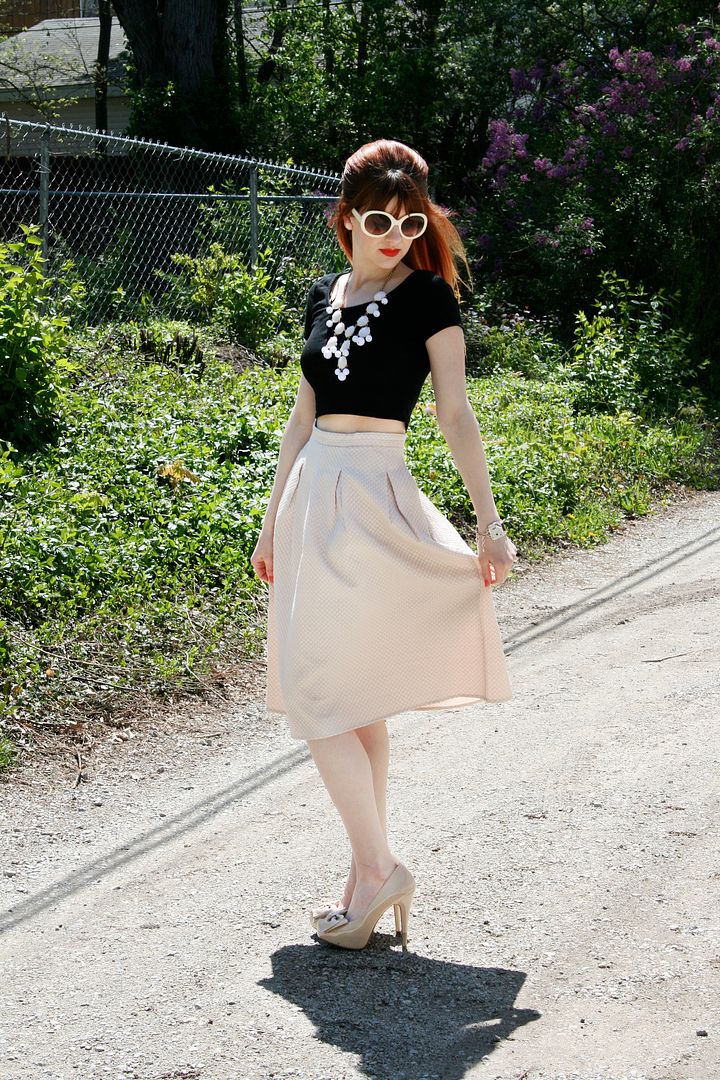 The line of a midi skirt is so classic and sophisticated, but there are tons of color and texture variations that really modernize the look. I fully consider blush pink to be a neutral color in my wardrobe, and I also loved the texture of this midi I found at H&M, but the pockets really sealed the deal. Obviously a skirt with pockets is to be taken seriously.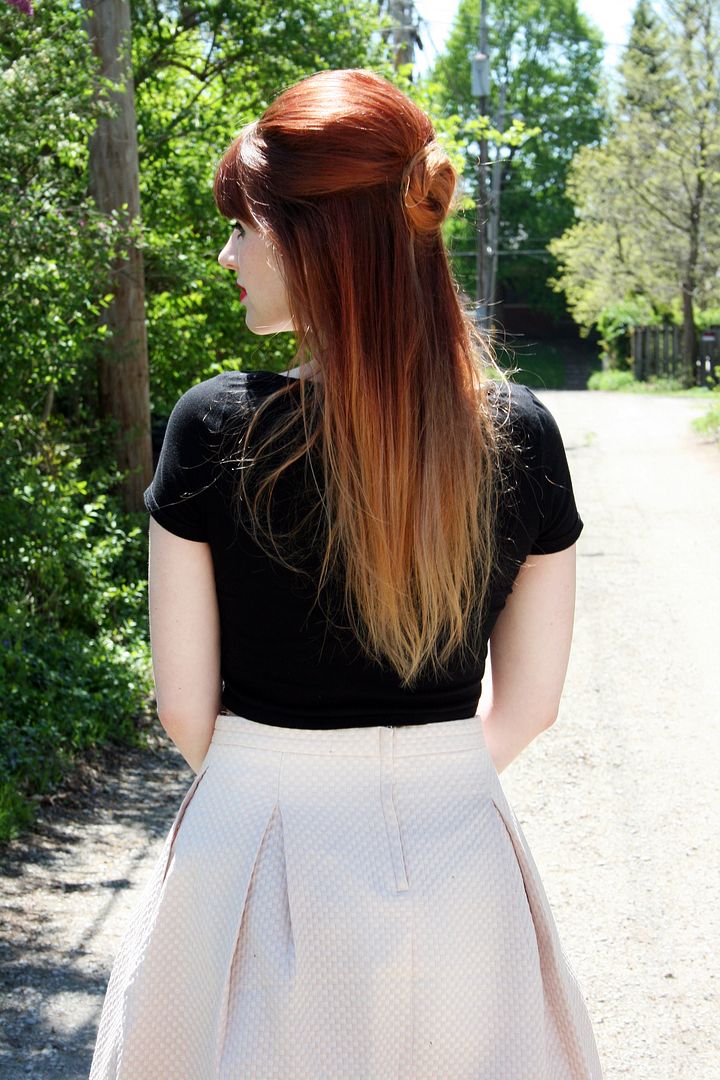 I styled my hair in a little baby beehive (tutorial for that coming soon!) to give this modern look a decidedly retro edge. What's new there, huh? Big white circle sunnies and a white statement necklace were perfect finishing touches. Oh, and I used
my nifty trick
to make bright red lipstick stay all day.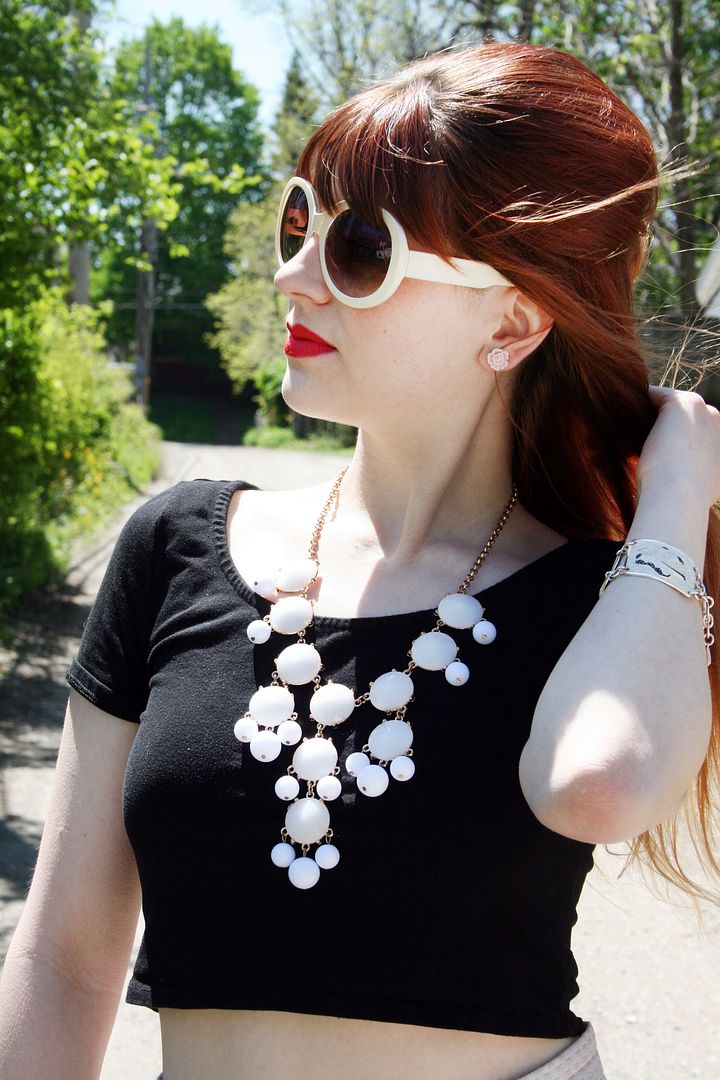 Now I'm going to go mix up an Old Fashioned and play some records while I sit like Betty Draper on a fancy chaise lounge.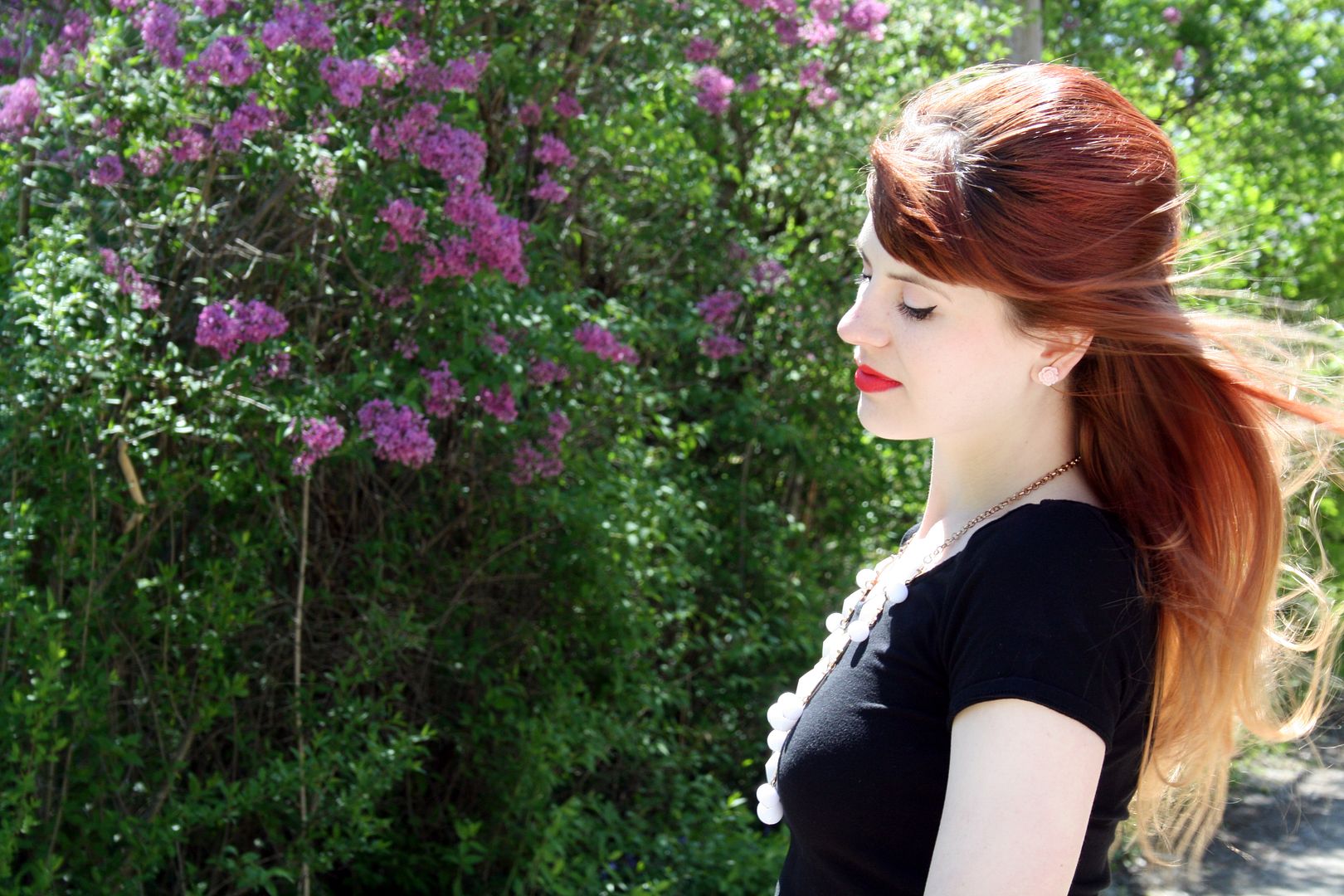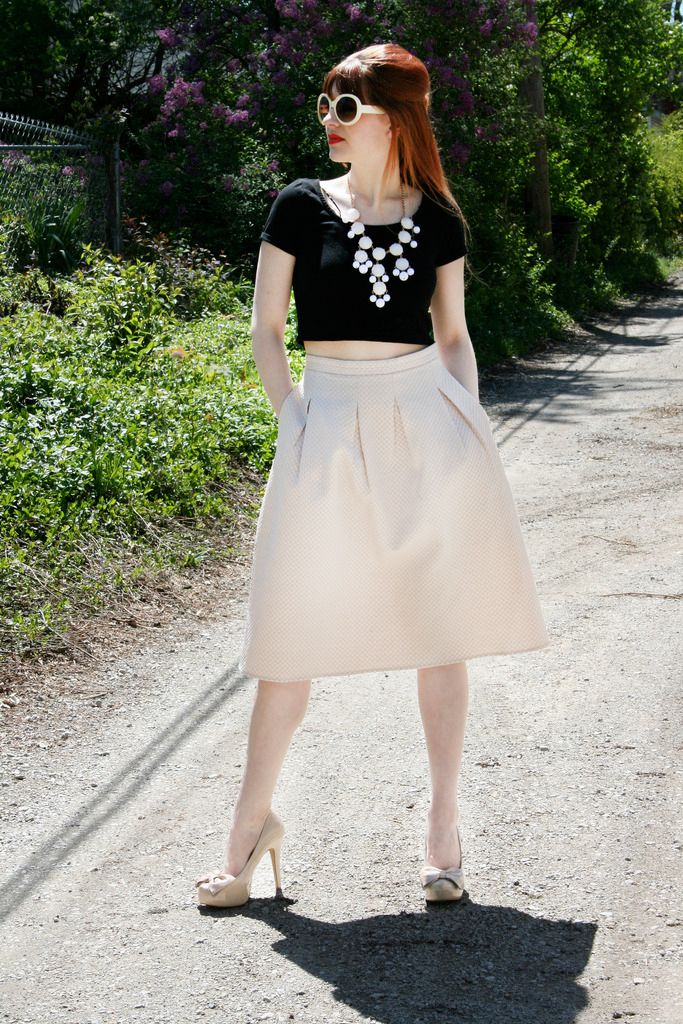 Top: H&M (
similar
), Skirt: H&M, Necklace: Von Maur, Shoes: Kohls (
similar
), Sunglasses: H&M, Bracelet: Vintage, Earrings:
Wal-Mart