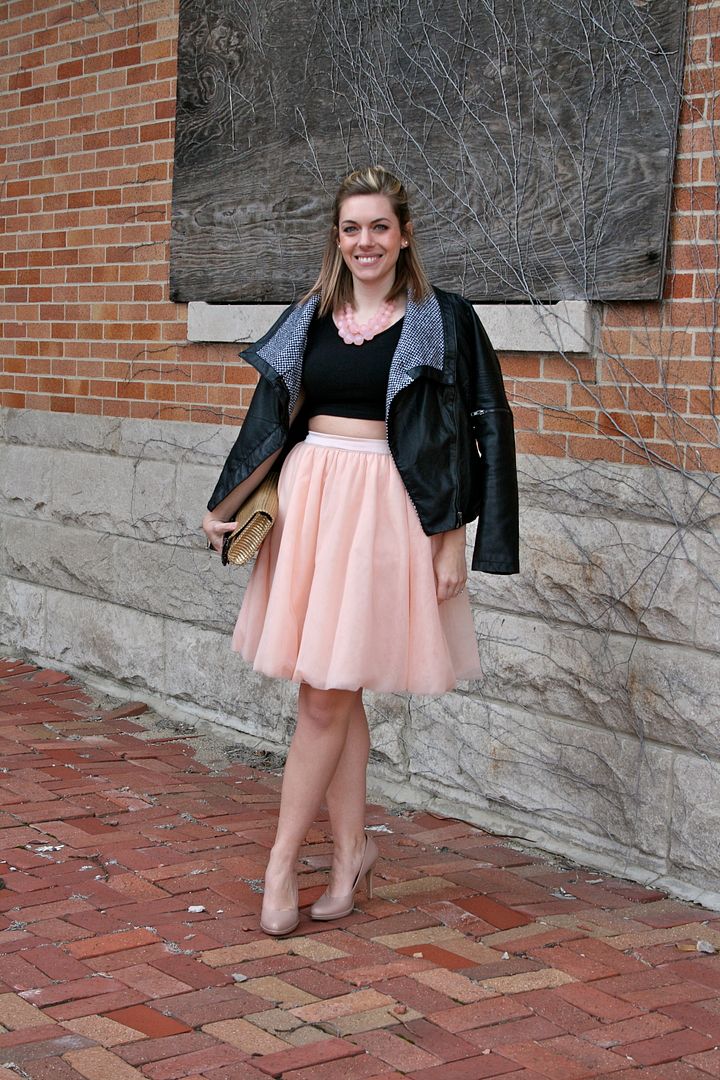 Tutus are for everyone. Toddlers, teens, women wanting to relive being a toddler, Ace Ventura...the list goes on and on. I like to toughen up a tutu so it doesn't come off as so twee (think Dolores Umbridge, no one wants to be like her).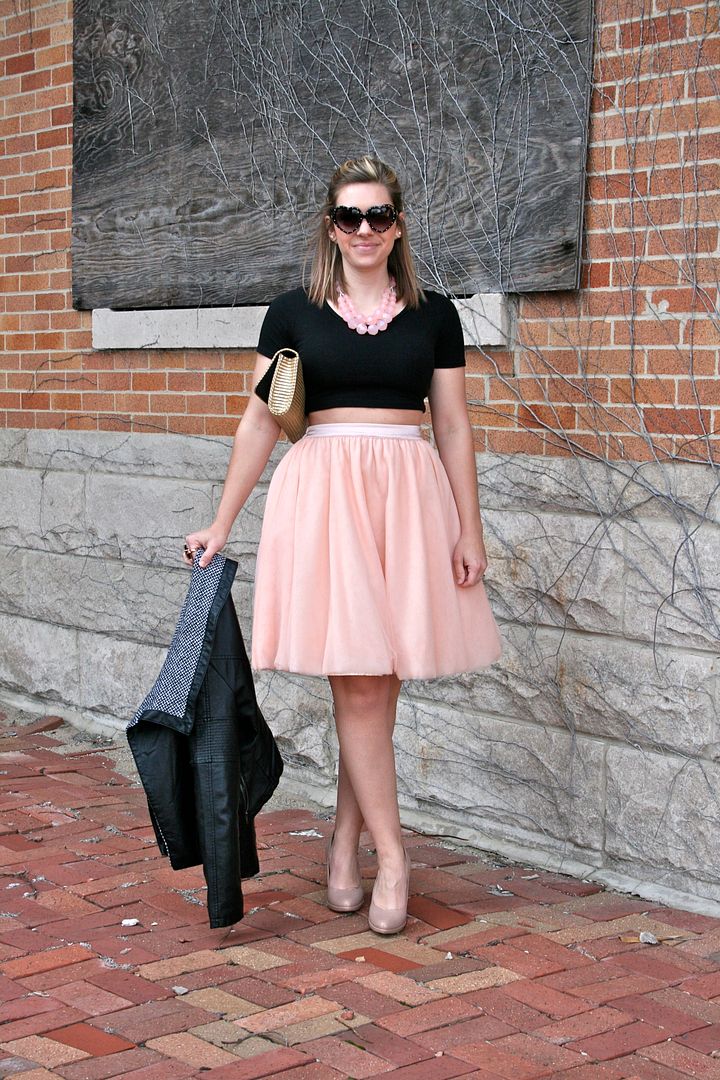 The best way to toughen up something is by adding leather. Or a barbed wire neck tattoo. A leather jacket is less permanent though. I decided to go with nude heels to elongate my legs so I can pretend to have ballerina legs without actually working for them. Pretty genius, right?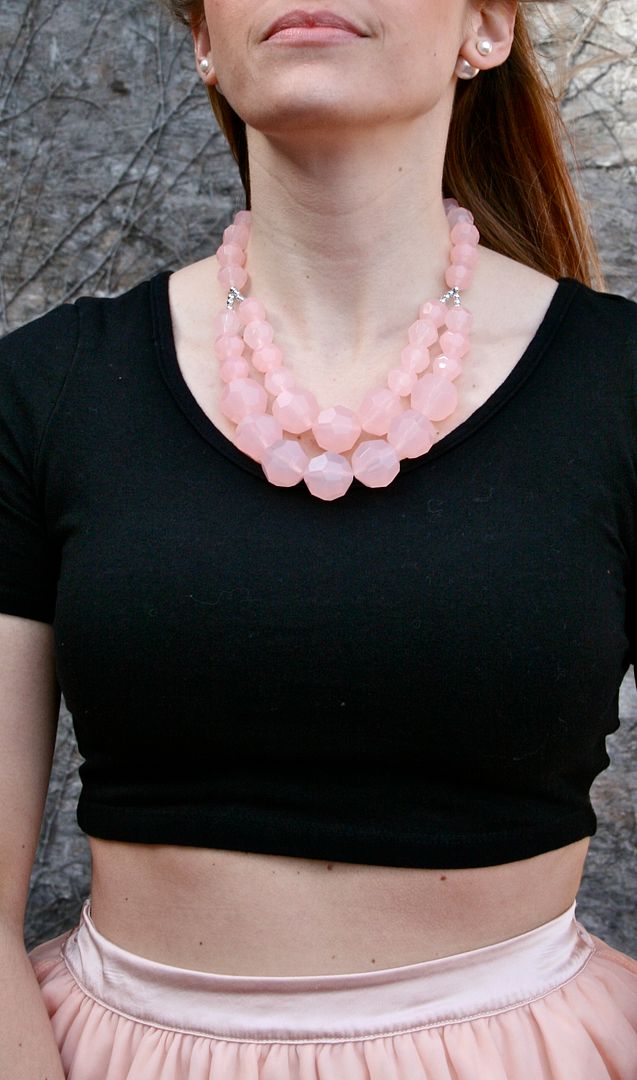 Who wants to be in my motorcycle ballerina gang?
Outfit details (all old): Tutu skirt: Modcloth, Crop top: Modcloth, Necklace: H&M, Earrings: Baublebar, Heels: Nine West, Jacket: Forever 21, Clutch: H&M