On a weekend when my husband was out of town, I was rummaging through the fridge looking for what I could use to make breakfast (does anyone else do that, have a competition to see what you can live on while your S.O. is away, since you're only cooking for one and who cares if you come up with something real weird and it doesn't work?) and I rounded up all of my favorite ingredients and decided to make an omelet. Right then and there my new favorite quick breakfast was born. I'm admittedly not an egg white type of person, but with the bold flavors of the sun dried tomatoes and feta, a more neutral palette is necessary. There's so much going on, you won't notice the missing yolk, pinky swear.
I chocked these puppies to the brim with spinach because it's one of my favorite foods and I cannot get enough of it, that is, unless it's cooked. So, full disclosure: this is as much as an egg around a salad as it is an omelet. A breakfast salad-stuffed egg, if you will. I love how the crunchy spinach adds texture and freshness to balance out the bold flavors. The spinach does wilt slightly once it's added to the hot egg, but feel free to sauté your spinach first if you prefer it cooked.
You'll need:
4 egg whites
4 sun dried tomatoes, thinly sliced
1-2 T of feta cheese
a handful of fresh spinach
salt and pepper for seasoning
Directions:
Heat up a small pan with a slice of butter or a splash of oil on medium heat. Separate egg whites from eggs and add a pinch of salt and pepper. When the pan is hot, add egg whites. Once the eggs are set, flip over in one movement with a large spatula. Immediately add spinach, feta, and tomatoes, reserving a few tomato slices and feta crumbles for the top. Once fully cooked, fold egg over onto fillings and serve immediately.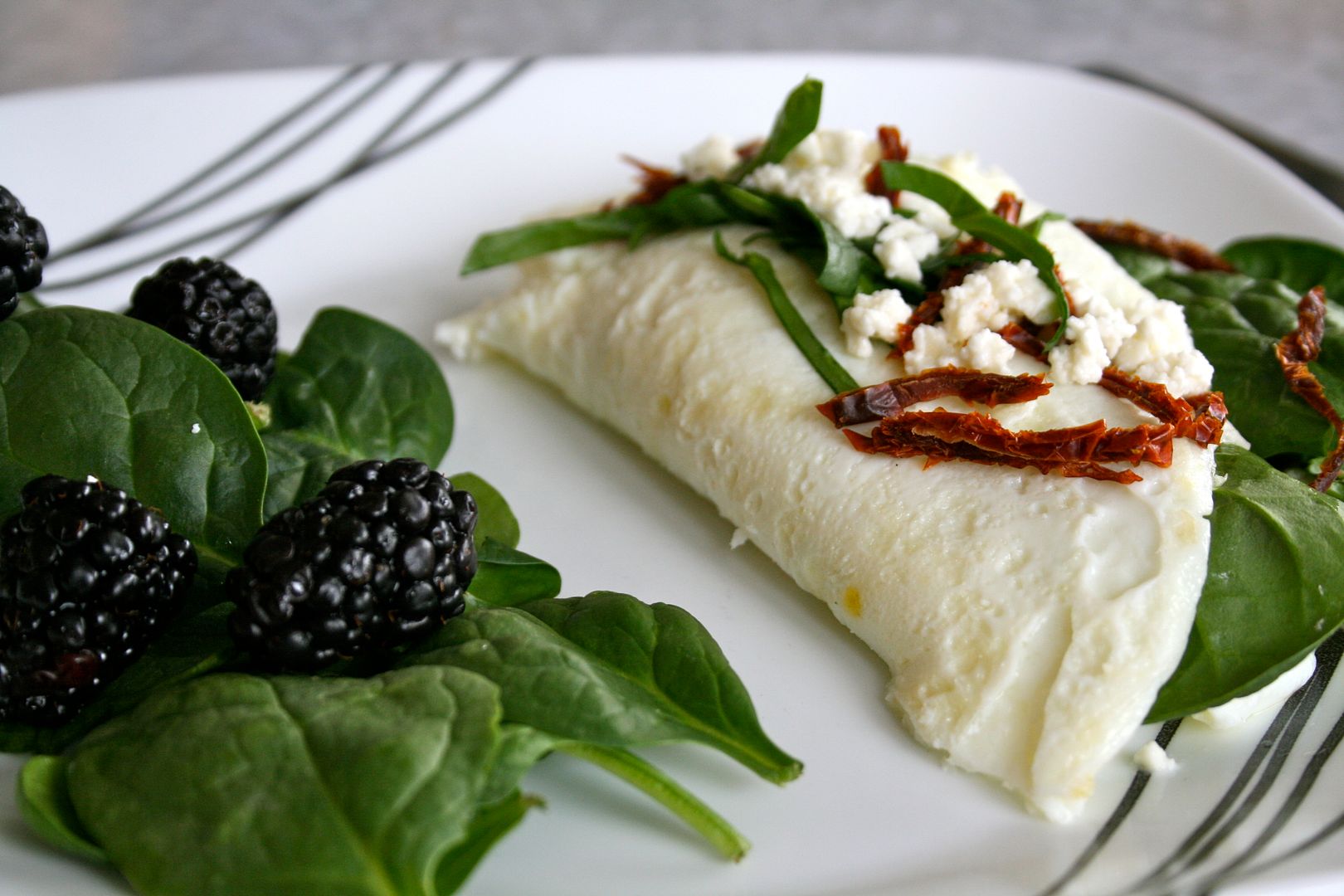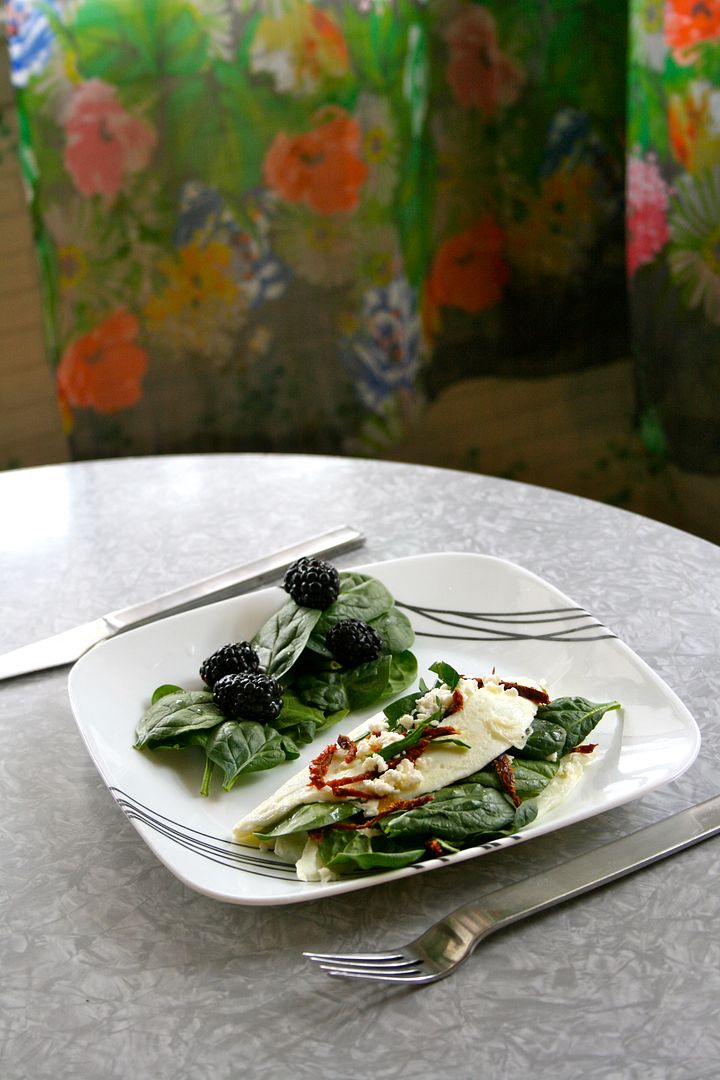 It's so rich and delicious I can't even believe it's healthy, too!
-Molly