I don't know about you, but especially during the fall and winter, I'm all about creating ambiance when we entertain. Decorations, lit candles, dimmed mood lighting, the whole experience. But once the holiday decorations are put away, I'm left with half-gone wonky candles sitting about. I mean, if candles could look forlorn... well, just look at these guys.
When looking for a way to make these candles more "springtime fresh" rather than "subtle winter ambiance-y," I ran across these little paper flowers at Hobby lobby. And born was a quick and easy project that really helped give these candles new life.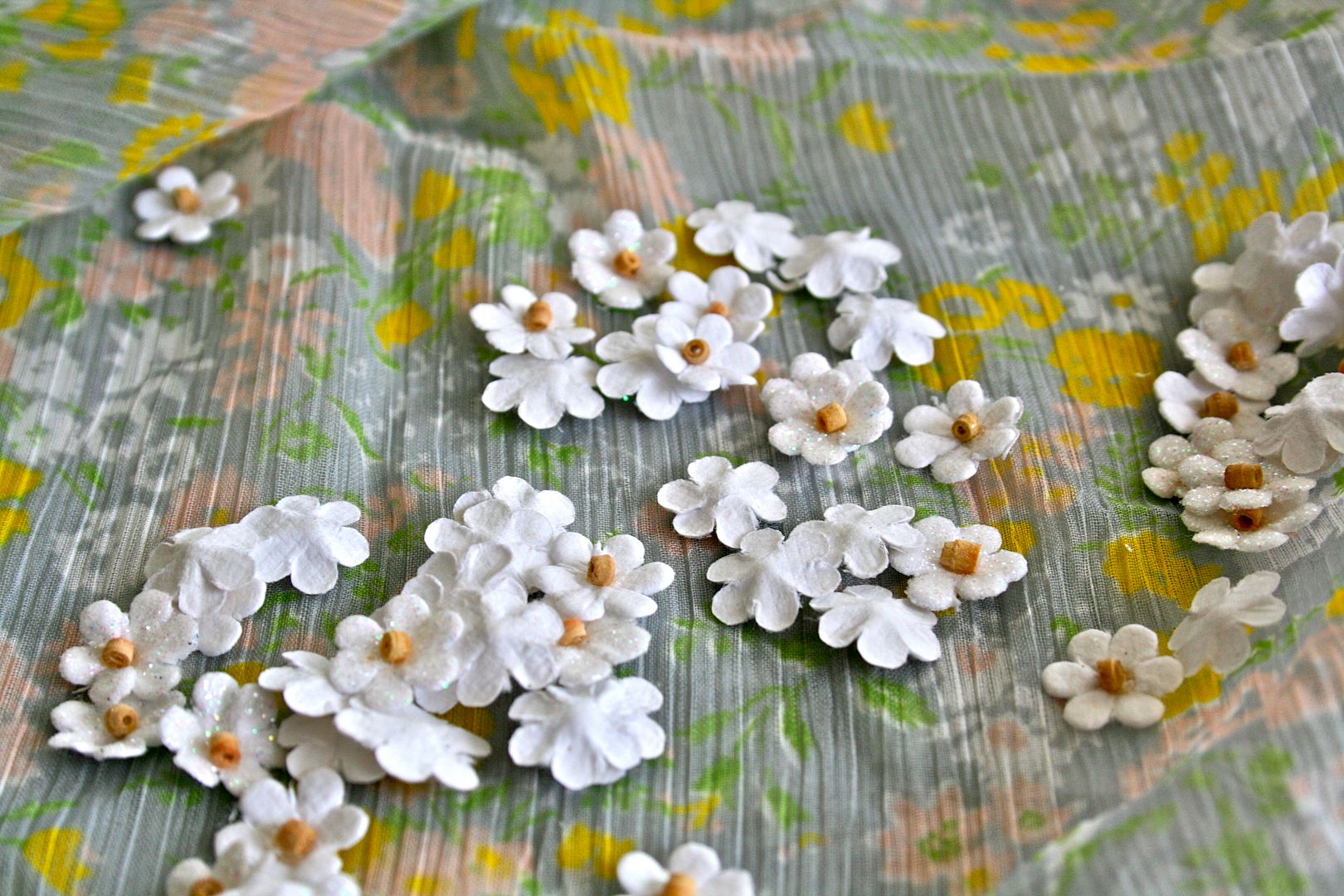 All you need is:
Sad, sorry pillar candles (or new ones, if you feel like splurging!)
White paper scrapbooking flowers
E6000 Glue
Plan out your pattern ahead of time, especially if you're doing a design that wraps around, so you don't end up with funky spacing. Use a pen or pencil to dot very small divots in the surface to demarcate where the flowers will go. Simply place a small dot of the glue on the back of each flower and hold in place for a second to secure. E6000 is amazing, so it won't take long. Though the glue is not flammable, obviously the paper flowers are not flame-resistant, so be sure not to place them too close to the top of the candle. And, like with any candle, don't leave them unattended when burning.
Also, check out this adorable pineapple candle snuffer I snagged at an estate sale last week. If that doesn't scream "warm weather entertaining" I honestly don't know what would.